Selecting which type of lumber you use for a project depends on its ultimate purpose. For structural needs such as joists or beams, the look of the lumber isn't a top priority. But if the lumber is going to be visible, you may want a higher grade of lumber. This guide will help you understand the measurements you need for your project, as well as steer you in the right direction when making lumber choices.
While terms like boards, studs and plywood all refer to lumber, they should not be used interchangeably. Each type of lumber is designed to be used for specific building purposes.
Framing and Structural Lumber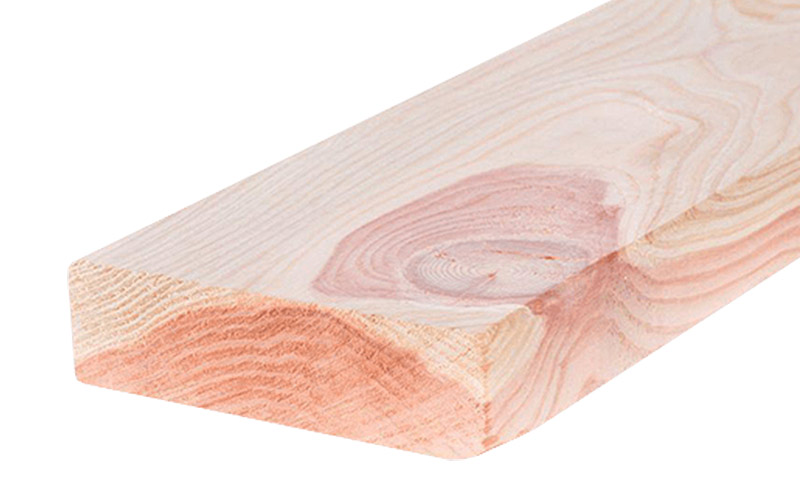 Follows standard building dimensions
Standard dimensions allow for faster building as less cutting is needed on site
Includes dimensional lumber and studs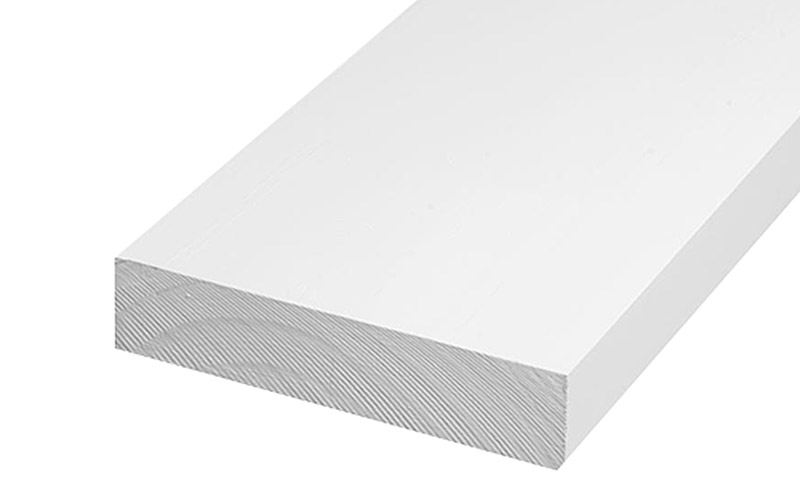 Ideal for DIY crafts, interior furniture and decor
Can be used untreated or painted/stained
Available in hard and softwoods
Includes reclaimed wood and barn wood boards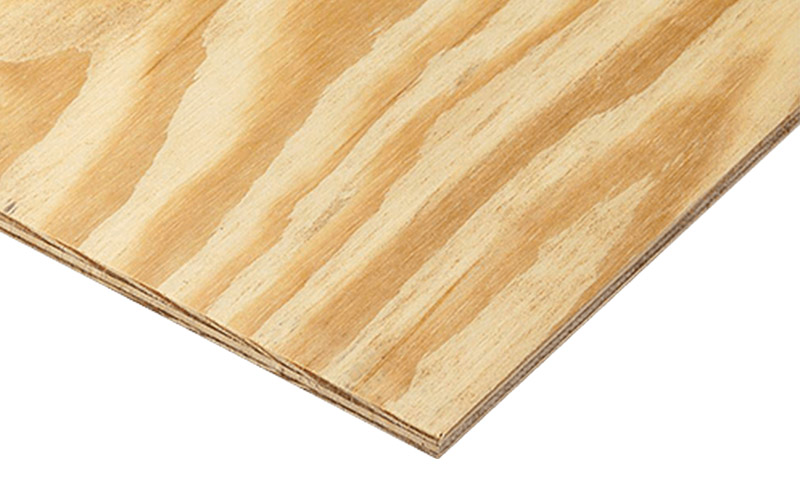 Typically used in construction roles: roofing, flooring, siding
Includes sheathing and project panels
Available in hard and softwood
Can bend but difficult to crack
Constructed of layered wood veneer pieces glued together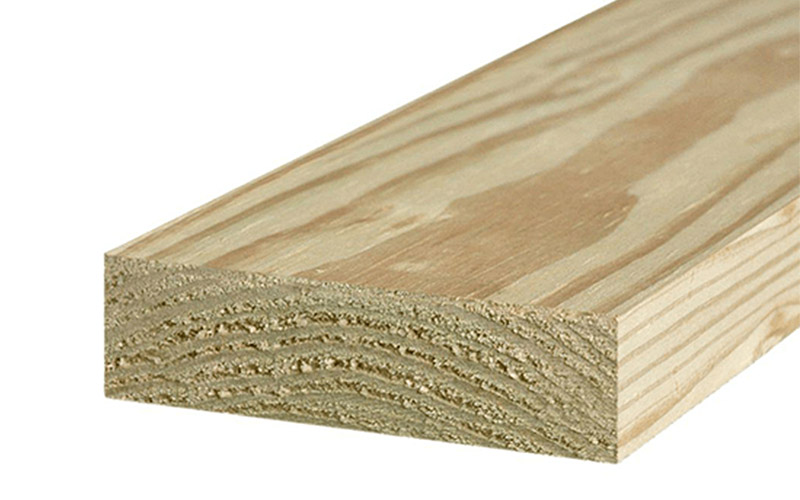 Available with above-ground contact or ground contact treatment
Choose from wood decking boards, composite decking boards and deck tiles
Wood decking boards are durable and inexpensive
Composite decking boards are available in a range of colors and won't warp or crack
Deck tiles creates custom patterns on deck surfaces with an interlocking tile system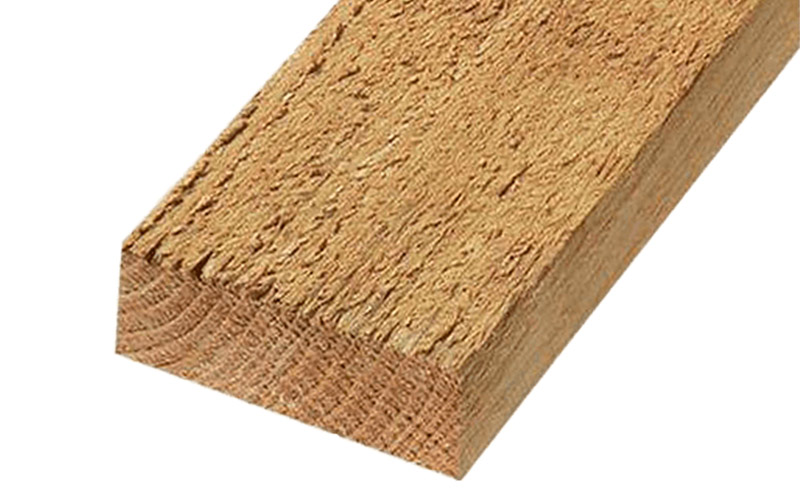 Typically softwood
Pre-cut to match popular fence styles, including: French Gothic, Dog-Ear Pickets, Lattice Top
Choose from pickets, posts, gates and pre-assembled panels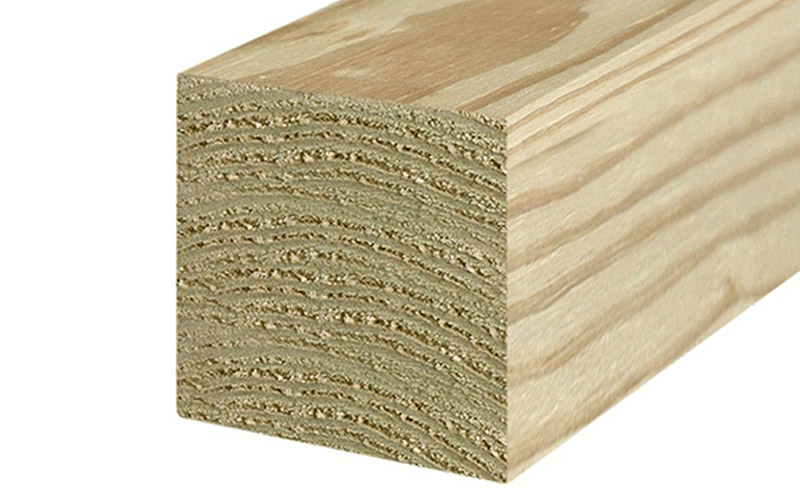 Treated with chemicals designed to help the wood withstand the outdoor elements
Chemicals deter termites and fungal growth
Ideal for outdoor use
Do not require paint or stain
If you choose to paint pressure-treated wood, you must wait until the wood dries out, a process which can take weeks or even months. To test pressure-treated wood to be sure it has dried, sprinkle a few drops of water on its surface. If the water beads, the wood has not lost sufficient moisture content; if the water soaks in, the wood is dry and can be painted.
There are two types of pressure-treated lumber: above ground contact and ground contact. Ground contact lumber is given the pressure treatment twice to ensure its durability and is ideal for applications where it will rest in or on the ground, such as stair and deck supports, fence posts and picnic tables. Above ground contact lumber is suitable for use anywhere else in the yard.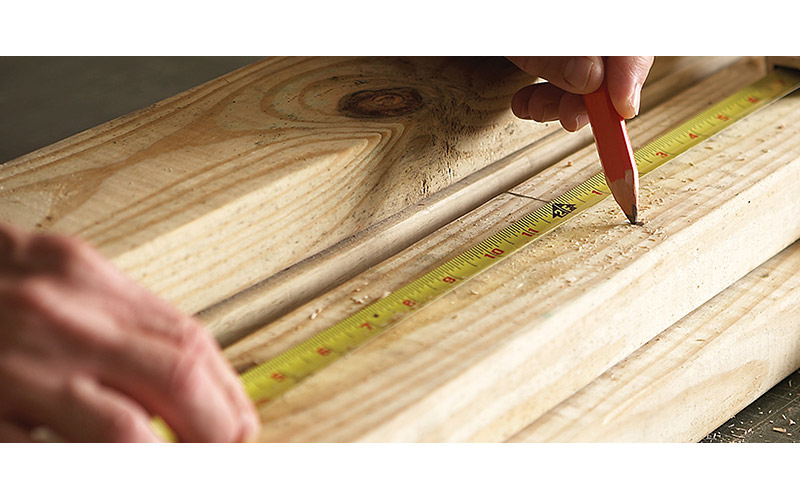 Wood classification as either hardwood or softwood depends upon the material's density and strength.
The lumber industry uses a scale called the Janka Rating System to measure and rank the relative hardness of wood. Hickory is the hardest common wood that is commercially available, followed by pecan, hard maple and white oak.
Softwood includes cedar, pine, spruce and fir wood. If you're unsure what wood you're working with, perform a quick test by pressing your fingernail into the wood. If it dents easily, it's softwood.
Typically used in DIY projects or home construction
Inexpensive
Get pressure-treated softwood if it will be outdoors, since softwood absorbs moisture easily
Hardwood includes wood from hickory, oak, mahogany, maple and walnut. If you perform the same fingernail test as above, hardwood will not dent easily.
Typically used in cabinetry, flooring and woodworking
More costly than softwood
There are several popular types of lumber:
Pine – relatively inexpensive and easy to find, it is usually used in furniture building and construction.
Poplar – used in cabinetmaking, painted furniture, ceiling moldings and trim. Can mimic expensive hardwood when stained but is also easily scratched.
Redwood – can be used for outdoor projects as it naturally resists rot and is more attractive than pressure-treated wood.
Cedar – If treated regularly with preservative, it will resist rotting and be more aesthetically pleasing for outdoor projects than pressure-treated wood.
Common Lumber Measurements
The term "2x4" doesn't actually mean lumber of 2 inches by 4 inches, but rather 1-1/2 inches by 3-1/2 inches.
Lumber is identified by its nominal size, which is its rough dimension before it is trimmed to its finished size at the lumber mill. This is the size that appears on the tag in store. Actual sizes are approximate lumber dimensions after trimming.
Nominal size is usually the size quoted in DIY project instructions. If actual sizes are required, that will be noted.
These measurements clarify what you'll see on the tag in stores (nominal size) versus the actual measurements of the lumber (actual size.)
NOMINAL SIZE (PRINTED ON LABEL)
ACTUAL SIZE
NOMINAL SIZE (PRINTED ON LABEL)
ACTUAL SIZE
NOMINAL SIZE (PRINTED ON LABEL)
ACTUAL SIZE
NOMINAL SIZE (PRINTED ON LABEL)
ACTUAL SIZE
NOMINAL SIZE (PRINTED ON LABEL)
ACTUAL SIZE
NOMINAL SIZE (PRINTED ON LABEL)
ACTUAL SIZE
NOMINAL SIZE (PRINTED ON LABEL)
ACTUAL SIZE
NOMINAL SIZE (PRINTED ON LABEL)
ACTUAL SIZE
Lumber grading determines both price and how the wood will be used. Lumber with fewer knots or cosmetic blemishes gets a higher grade and price. Never buy a higher-grade lumber than is recommended, as it will affect the overall cost of your project.
FAS grade: highest grade of hardwood lumber.
FAS 1-Face grade (FIF): A "Select" piece of lumber which is six inches or wider.
Select grade: has two sides of differing grade. The lesser side is graded as No. 1 Common, while the better face is FAS grade. Select and FAS-1 are usually of similar price.
No. 1 Common grade: standard furniture grade lumber.
No. 2 Common grade: standard grade for cabinets, millwork and other uses.
No. 2B Common grade: same as No. 2 Common, with minor appearance defects. A good grade for projects that will be painted.
No. 3 Common grade: widely used for flooring, pallets and crates.