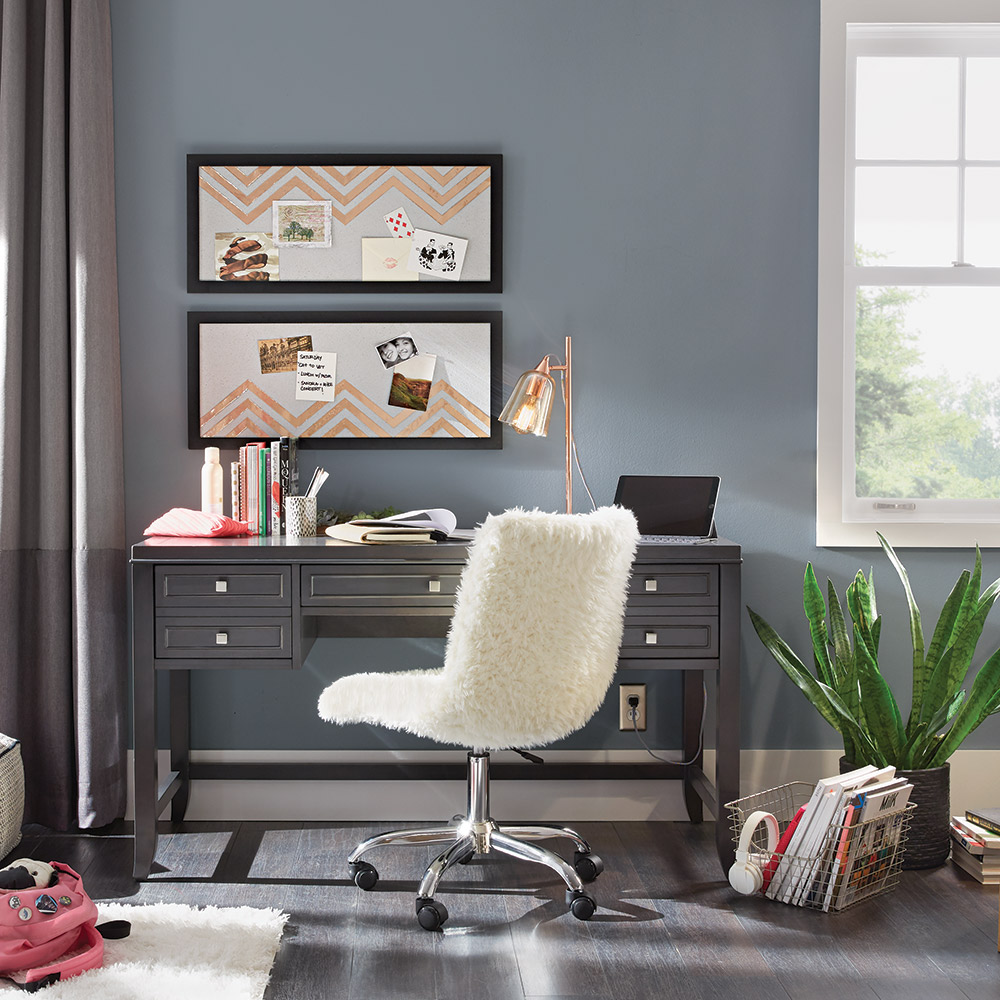 Whether you use your home office for work or leisure, an office chair can make or break your productivity. Many people are willing to shell out more money on a desk for their office than a chair, but this is a mistake. It's wise to invest in a comfortable, supportive chair that you can sit in for hours at a time without pain or discomfort. Keep reading to find out how to choose the best office chair for your home.
How to Choose an Office Chair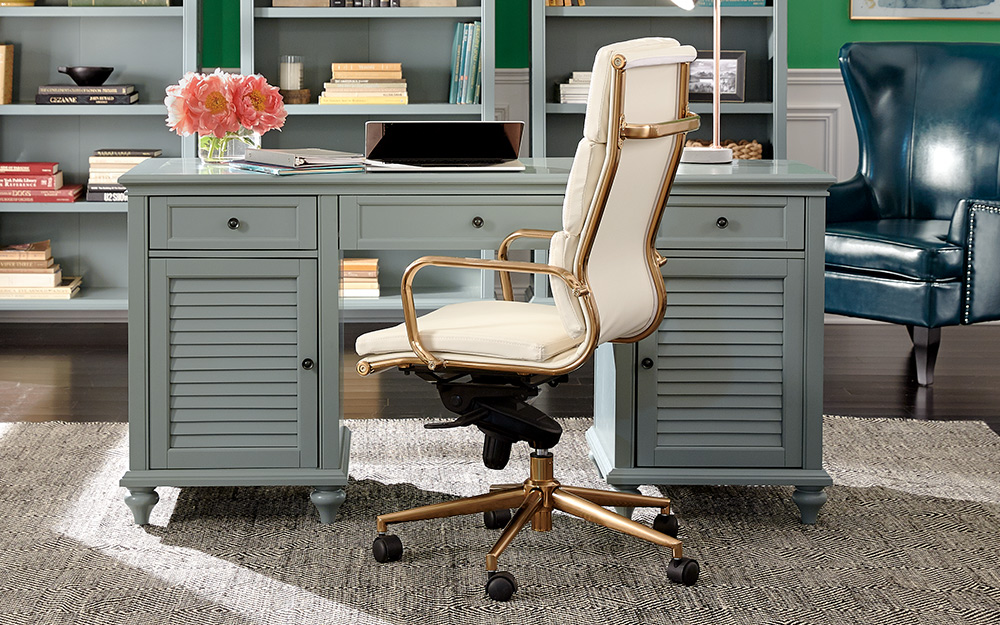 When choosing an office chair, there are many different factors to consider. How big is your home office? How many chairs do you need? What style do you prefer? The best office chair for your home office depends on your needs, taste and budget. 
Keep in mind that different styles boast different features, including adjustable arms, casters, comfort level, seat depth and seat cushions. 
Bankers Chairs
Bankers chairs offer a more formal, antique and traditional style for your home office. Most include a seat cushion, back cushion and casters or wheels. They usually feature a wooden frame with no cushion, although one can be added.
Desk Chairs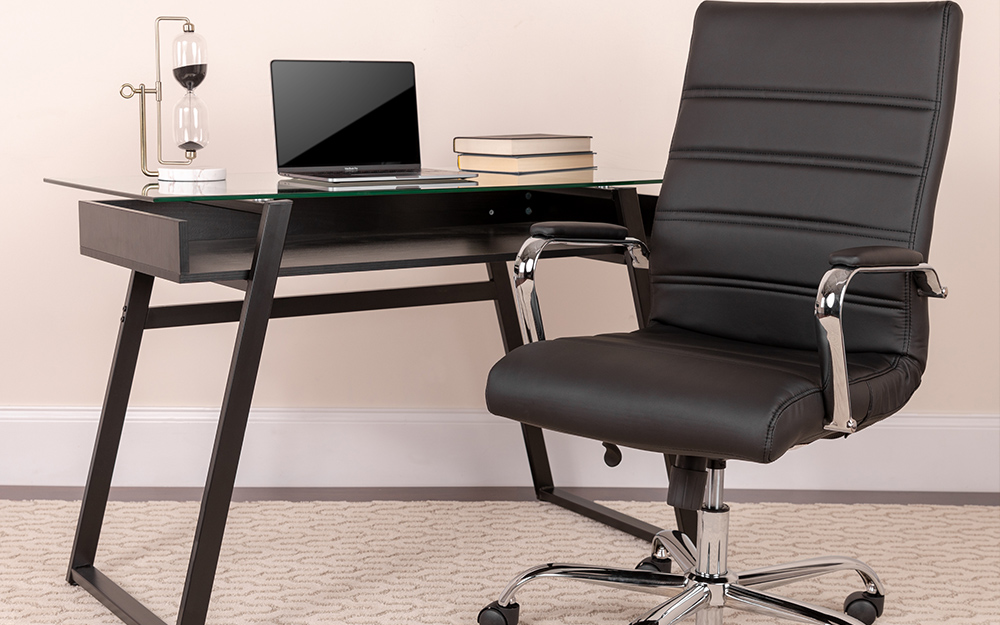 Desk chairs are the most common type of office chair. They come in many different styles, colors and materials. Features of desk chairs include tilt controls, pneumatic lift, swivel and adjustable arms. They may feature a solid or breathable mesh back.
Drafting Chairs
Drafting chairs are tall and offer a modern-looking touch to your home office. They may have adjustable arms or no arms, and might have solid back or mesh back. Most also feature contoured cushions for comfort.
Executive Chairs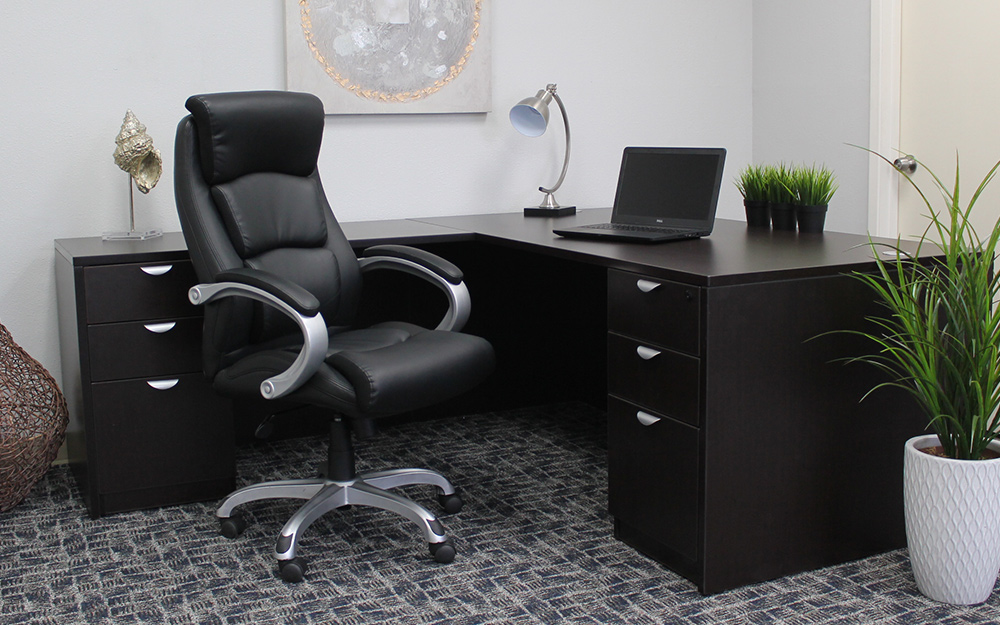 Executive chairs feature durable, heavy-duty materials. Most luxurious models feature leather and/or solid wood accents as well. These chairs have fixed arms that cannot be adjusted and are ideal for hours of comfort.
Kneeling Chairs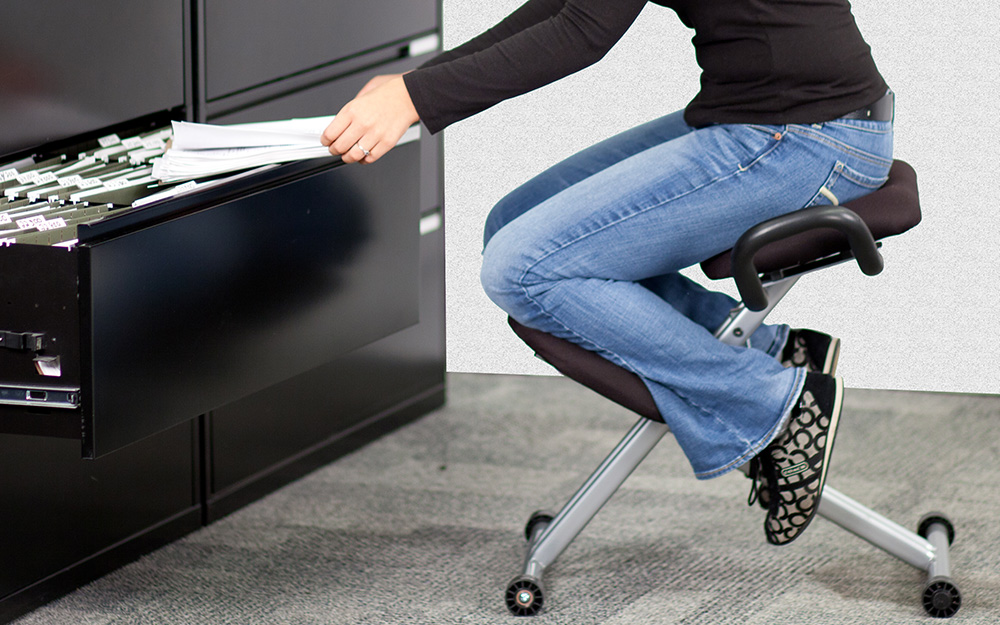 Kneeling chairs are unique in that they have no back or arms, but rather function as ergonomically designed stools. Most are made with a steel frame and can relieve pressure and strain on the muscles of your lower back.
How to Know When It's Time to Replace Your Office Chair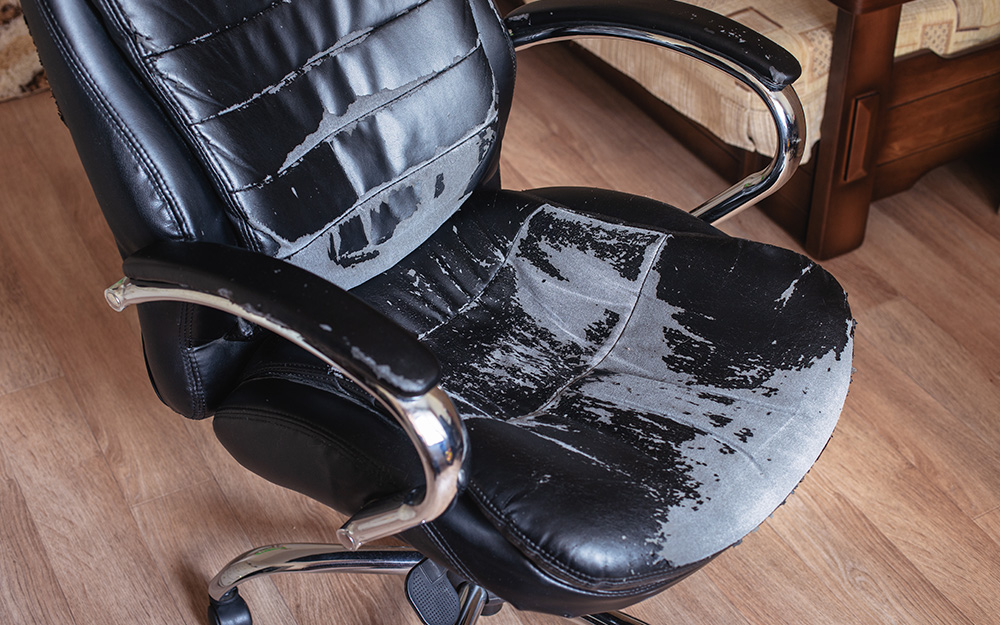 If your office chair causes you pain, has broken parts, looks worn out or no longer matches the style of your home office, it's time for an upgrade.
Our bodies weren't designed for sitting all day, but you should be able to sit at your desk for extended periods without significant discomfort. An ergonomic office chair is a fantastic option for people who spend more than a few hours at their desk, and most modern office chairs are designed as part of an ergonomic office space.
If your chair has bad posture, you will too. Keep this in mind when deciding whether it's time to replace your old, non-ergonomic office chair with a new, ergonomic office chair.
Explore More on homedepot.com