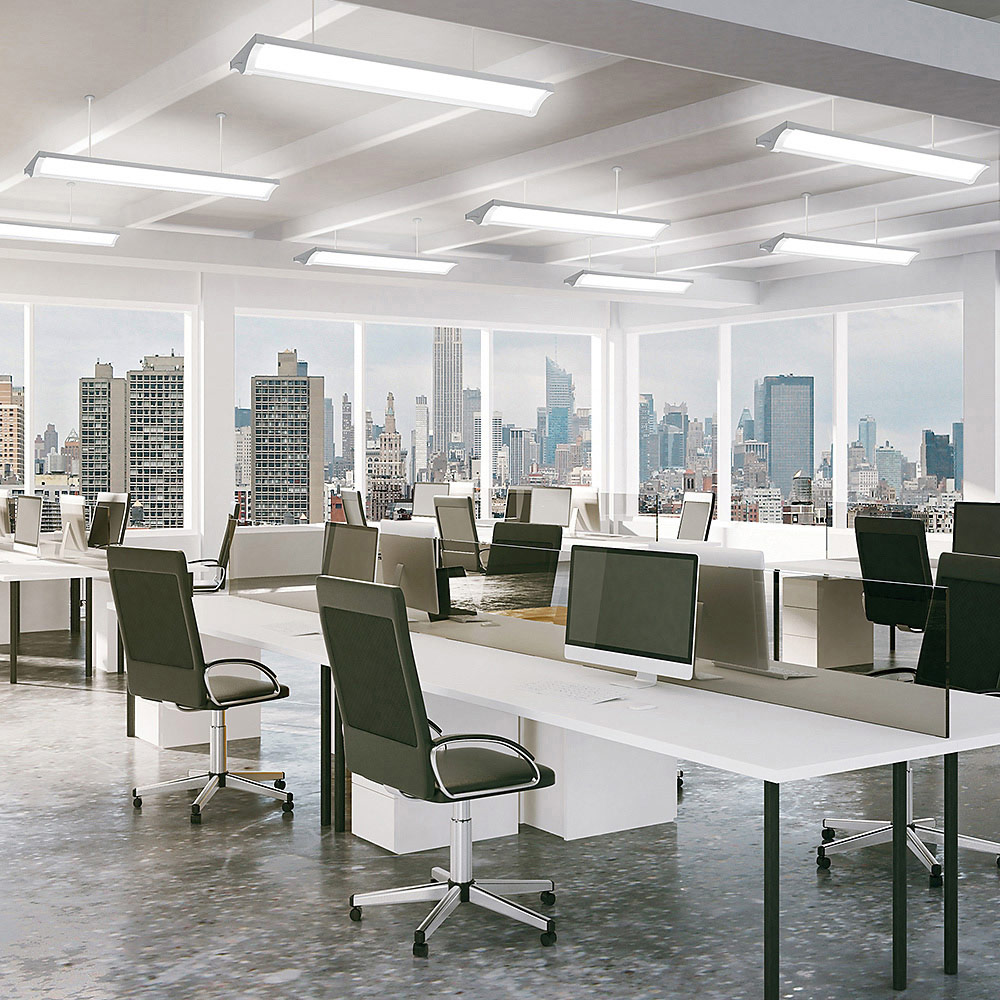 The best lighting for offices must strike a balance between brightness and comfort. A commercial office with inadequate lighting can cause eyestrain and reduce employee morale. Conversely, excessively bright lighting casts harsh glares on computer screens and leads to headaches and other distractions. 
The best office lighting uses as much natural light as possible. Indirect ambient lighting and task lighting can ensure even illumination with no glare or shadows. In windowless offices, imitate nature with colored lighting, fluorescent light filters and other options.
The best office lights brighten up a workplace. Use LED bulbs and indirect lighting while taking advantage of natural light. Following office lighting standards can help improve workplace morale and productivity.
Get the office lighting products you need—fast. With a free Pro Xtra account, your purchases are saved for up to six months so you can quickly Buy It Again in a few clicks and get back to the job.
Explore More on homedepot.com