Outdoor lighting can improve curb appeal and create safer walkways for you, your family and your guests in the front of your home. In the backyard, outdoor wall lights and sconces provide the same safety features and let you enjoy your deck or patio after dark. One of the first things to consider when shopping for lights is the size. This guide will teach you how big outdoor lights should be and where to put them for the best results in different areas.
Find Your Lighting Style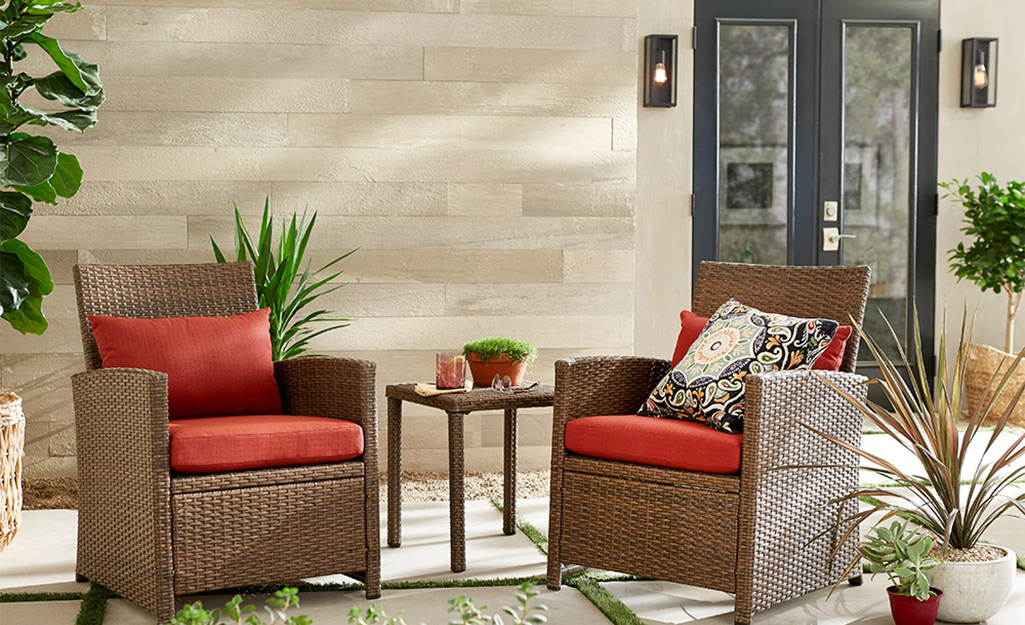 The lighting you use around your home plays a pivotal role in shaping the aesthetic of your home's exterior. Narrowing your style can make the search for lighting simple. Here are a few tips to help you find the ideal wall lighting style for your home.
Consider the exterior of your home and make note of any unique qualities. Does your home feature lots of curved accents? Perhaps your home is more modern and built with clean geometric lines. Take your home's architectural features into account when looking for outdoor lighting.
Match your new outdoor lighting fixtures to existing fixtures around your home. For example, if you have a brass door handle and knocker, adding light fixtures that are made with a similar brass finish can give your home a cohesive, well-designed look.
Look for outdoor lighting fixtures that match your home's trim. If you have dark trim on a white house, a dark lighting fixture can blend in even if doesn't match all other fixtures. Coordinating your lighting to your trim generally gives your home visual balance.
Pair your lights to outdoor furniture and accessories. Match your metal dining table or complement your pool furniture if you're shopping for wall lights to illuminate these areas.
Narrowing down your style options is an excellent start when shopping for new exterior light fixtures. 
Front Door and Entry Area Light Sizing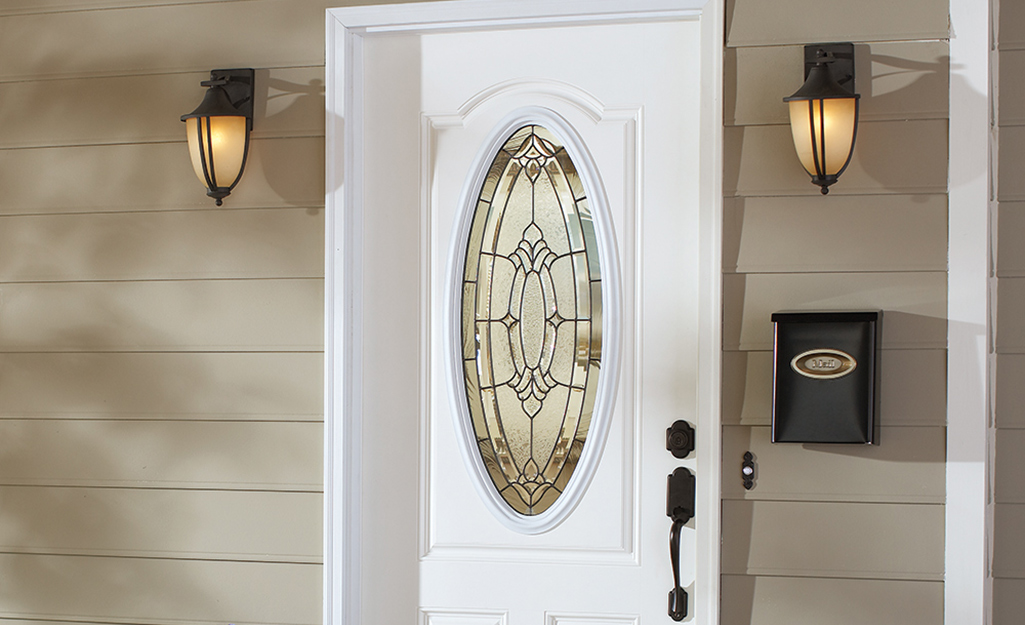 Proper lighting is essential for your front door and entry area. It promotes safety and boosts curb appeal. Here's a simple way to choose front door and outdoor entry lighting that's the right size:
Measure the front door from top to bottom. Make note of this measurement.
Divide the height of your front door by 1/3 and 1/4.
Look for a light fixture that measures 1/3 to 1/4 the height of your front door. This will give you ample size so the light fixture won't look diminutive or too big for your house.
Front Door and Entry Area Light Positioning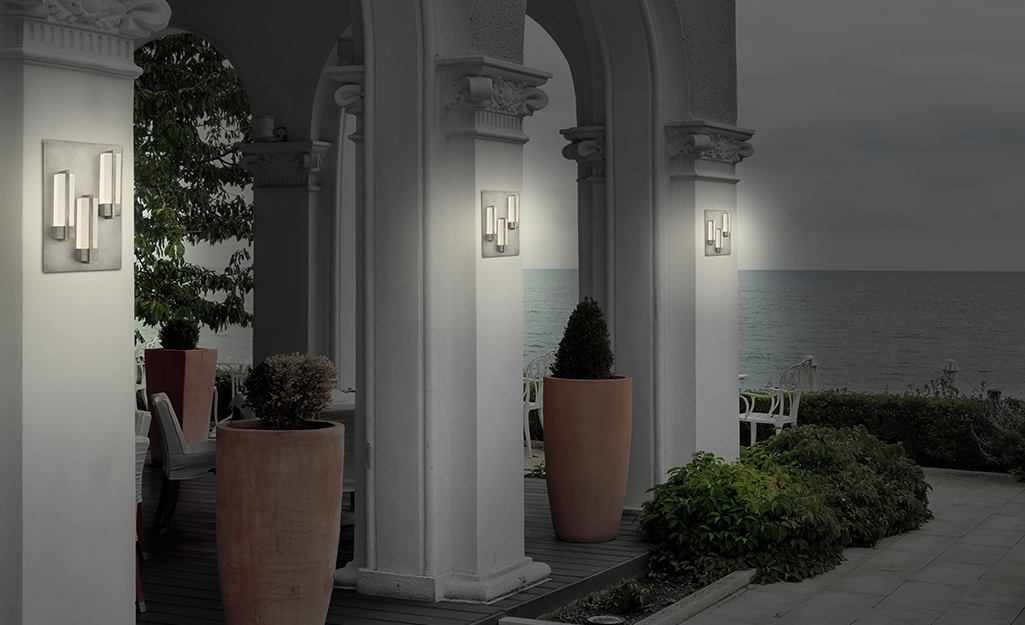 For most homes, the ideal exterior light height is just about eye-level for most people.
In most front door and entry areas, your outdoor sconces and wall lights should be positioned so that the center point is right around 66 to 72 inches above the floor.
For very tall spaces, you can cheat the lights up slightly, but going too far above 72 inches is generally not recommended.
Garage Area Light Sizing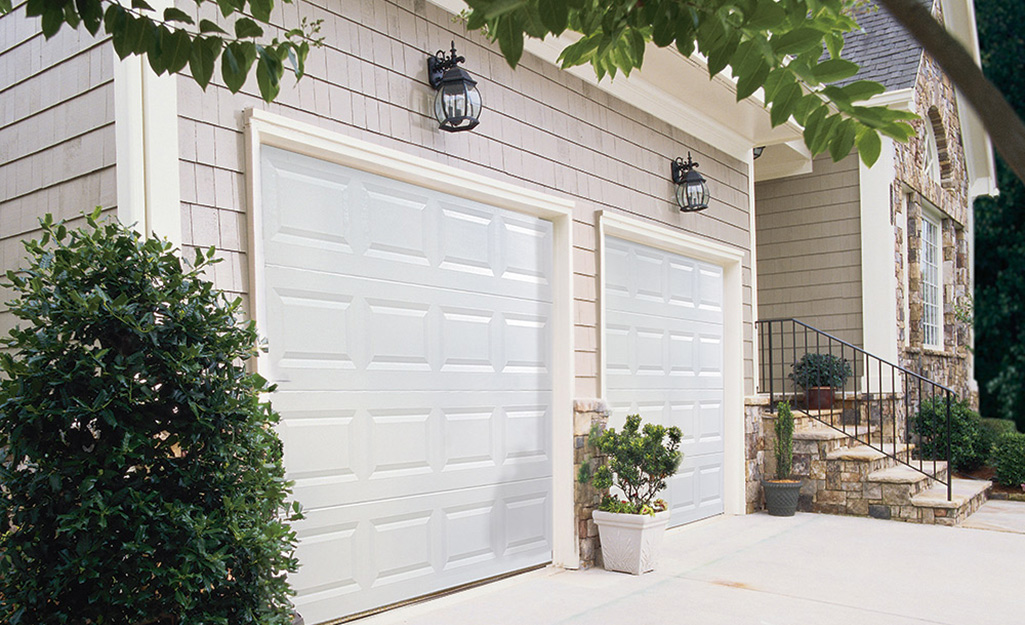 Lighting your garage is a must for safety and convenience. Many home setups also feature a garage that is very close to the front door, so the lighting you choose to add to your garage will also add ambient light to the whole area.
To choose garage area lighting, follow the same 1/3 to 1/4 rule. Measure the garage door height to get the correct size however.
Garage Area Light Positioning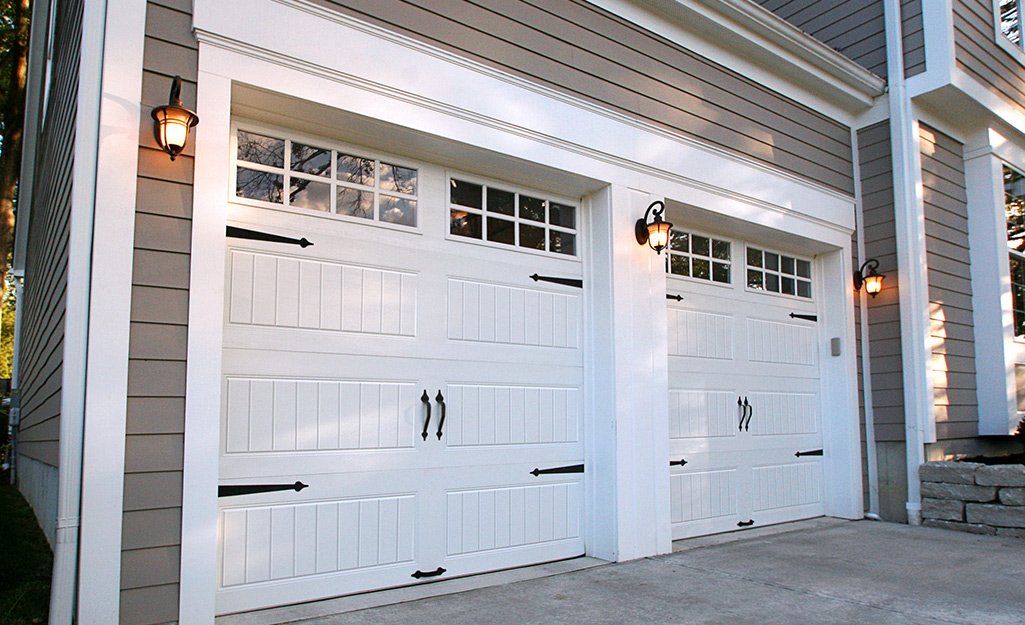 Depending on the placement and size of your garage, illuminating this area can be a little more difficult than lighting your front door. Here are a few tips to help:  
Use a single side lantern: Choose this option if you have a one-car garage, and install the lantern on the side closest to your walkway.
Choose two single lanterns on either side of your garage: This configuration will work for a large one-car garage or a two-ar garage.
Use three lights across your whole garage: Place one on the left side, one in the center and another on the right side of the garage. Space them evenly above your garage door.
Place your garage lighting directly above the door: This option works for any size garage. Make sure your lights don't impede the movement of your garage door.
Tip: Use motion sensing lights around your garage for safety and convenience. They'll come on every time you approach the garage.
Outdoor Patio and Pool Light Sizing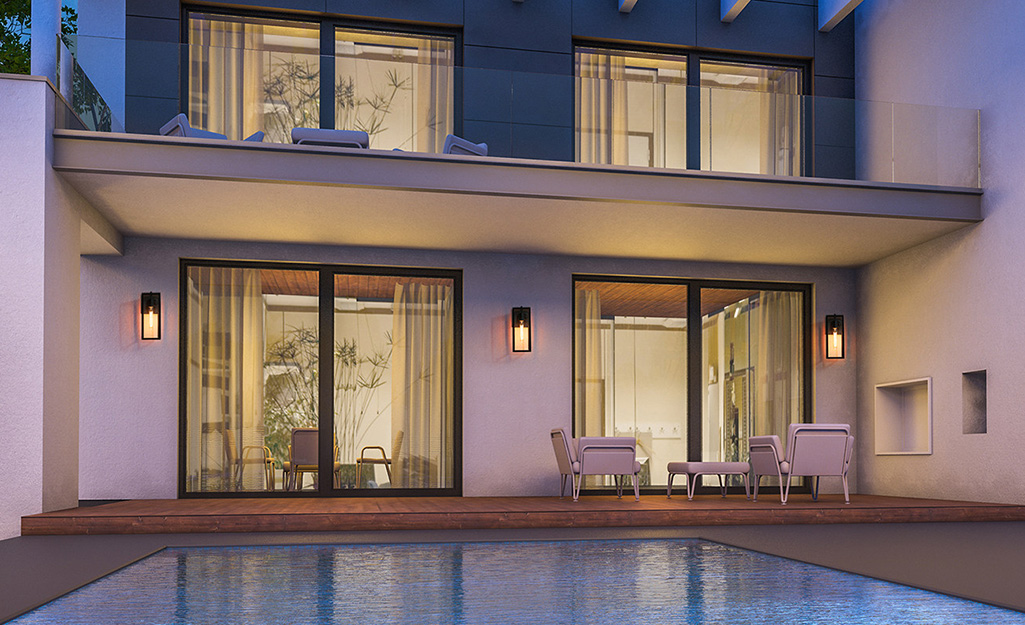 Your outdoor dining area, deck, patio and pool area are all places you relax and spend time with friends and family. Make sure these areas are safe and inviting for you and your guests with the right outdoor lighting scheme.  Just like your other outdoor lighting fixtures, use the 1/3 to 1/4 rule when picking the right size for your outdoor dining, deck, patio and pool areas. In these spaces, gather this information by measuring the nearest door that leads to your home or garage.
Outdoor Patio and Pool Light Positioning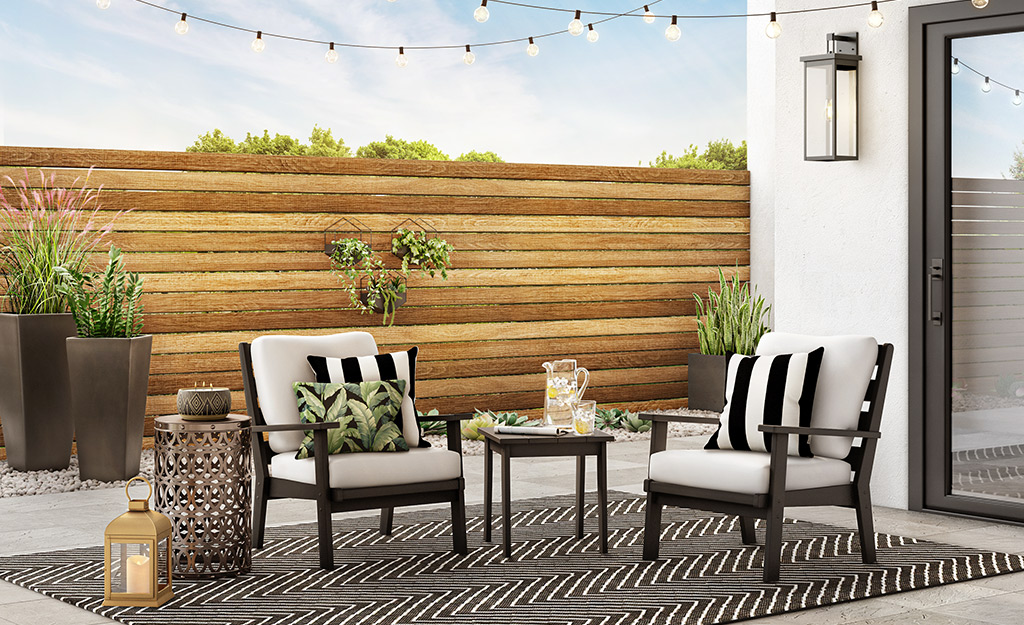 Lighting your outdoor entertaining areas evenly is of the utmost importance. Here are a few outdoor light placement tips to help you:
Use multiple lights to illuminate your outdoor dining area. Two to four fixtures placed at the same exterior light height will help provide even lighting for your whole table.
Use a single light near an access point like a door for small deck and patio areas.
Choose multiple lights for large and oversized deck and patio spaces. Place one light near your access point and another toward the edge of your deck or patio to provide more even lighting.
Use a combination of wall lights and other lighting styles to illuminate your pool area. You can use one wall light near a door or stagger your outdoor lighting placement if your pool is near a garage.
Learning how to choose outdoor lighting fixtures is simple. With the 1/3 to 1/4 rule, you can figure out how big outdoor lights should be no matter where you're putting them. Following this rule will also ensure that new lighting is the right scale for your house so your fixtures don't look too big or too small.
Whether you're trying to improve your curb appeal or need a well-lit garage space for security and safety, these exterior house lighting tips can help you install the beautiful, functional fixtures you're after. The Home Depot delivers online orders when and where you need them. 
Explore More on homedepot.com