Beyond picking style and color, choosing the best toilets to buy for your home means determining which toilet components matter the most to you. This guide will walk you through different types of toilets and features including toilet bowl shape and flushing performance, so you'll know which type of toilet you need to buy. 
Tip: Stay within your budget when shopping for toilets, but be willing to spend more if needed for quality toilet must-haves like effective flushing power or water efficiency.  
Measure Your Space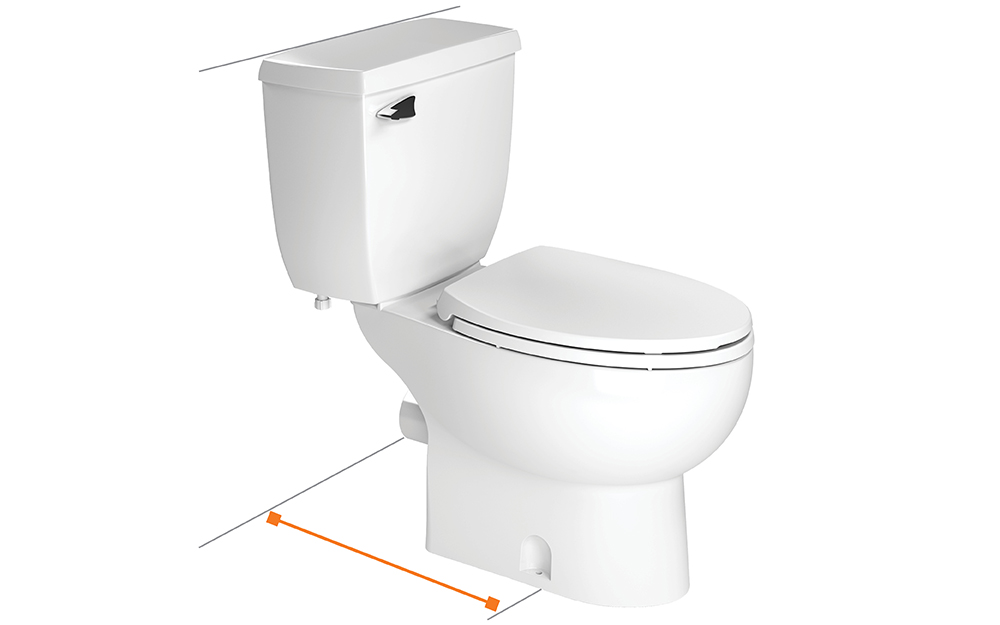 Before you shop for the best toilets for your family, determine how much space you have to install it. The most important of these measurements is the distance between the floor drain and the wall, called the rough-in. The standard rough-in dimensions for toilets is 12-inches. A distance of 10-inches or 14-inches is occasionally found in small bathrooms or older homes.  
Determine your bathroom's rough-in by measuring from the wall behind the toilet to the middle of the bolts on the base of the toilet. 
Toilet Bowl Shape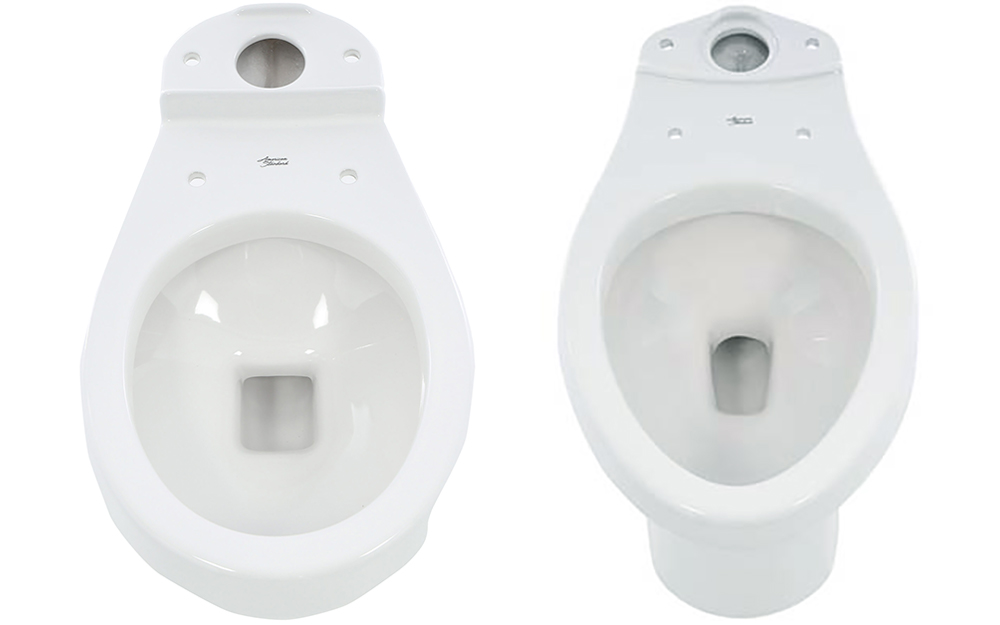 You can also measure from the rear wall to help determine the best toilet bowl shape for your space, since the dimensions of a toilet bowl will differ based on their shape. 
Consider an elongated vs round toilet:
Elongated toilet bowls measure up to 31-inches from the wall behind the toilet to the front of the bowl. Elongated bowls provide greater comfort while seated.  
Round toilet bowls extend up to 28-inches from the wall. 
Round bowls require less space, making them a good toilet for small bathrooms.Round bowls require less space, making them a good toilet for small bathrooms.
Toilet Seats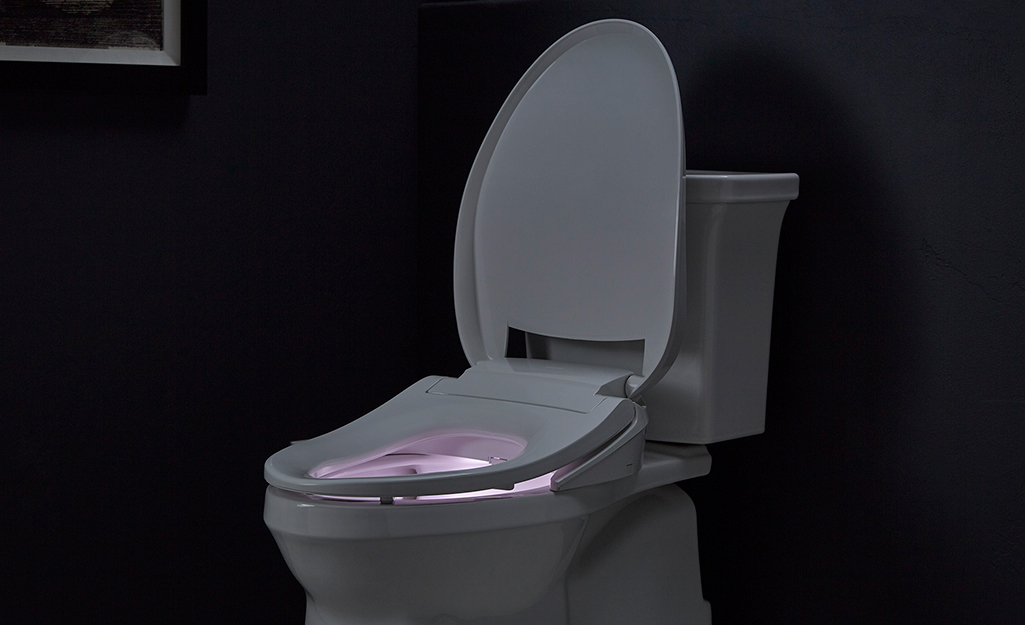 Toilet seats are made to fit both toilet bowl shapes, so you'll find two main toilet seat types: elongated toilet seats and round toilet seats. The first step to choosing a seat is finding one that matches the shape and size of your toilet. However, both types of toilet seats can have special features. 
Toilet seat features include:
Bidet seat: Brings the cleaning power of a bidet to your standard toilet. A targeted stream of water helps you clean yourself better than just using toilet paper alone. Plus, it can help you use less toilet paper overall. Bidet seats can offer warm water, a heated seat, an air dryer, a massage mode and a nightlight. 
Soft close: Has a controlled, slow close so that the toilet seat never slams shut. 
Easy release: Allows you to remove the seat completely for easy and thorough cleaning. 
Heated seat: Keeps the seat warm and cozy, so it's comfortable even in the coldest months. 
Children's seat: Has a detachable inner seat designed for children who are potty training. Once your child is old enough, the inner seat can be removed so that the toilet seat can be used as a standard adult seat. 
Lighted seat: Adds a built-in nightlight so you can find the toilet at night without turning on your bathroom lights. 
Toilet Profile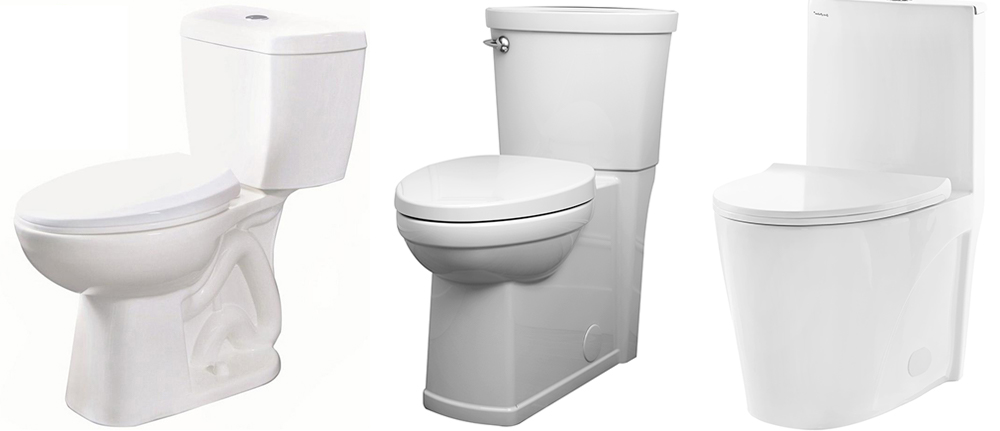 Toilets are part of a bathroom's overall design, so consider its profile along with other features.
A visible trap is the most common style found in homes and shows the outline of the curving trapways on the toilet base. 
Toilets with a concealed trap have a smooth surface at the base that provide a more modern look and can be easier to clean. 
Skirted toilets give a contemporary profile with a sleek design that conceals trapways and eliminates the rounded outline of the bowl. 
Toilet Height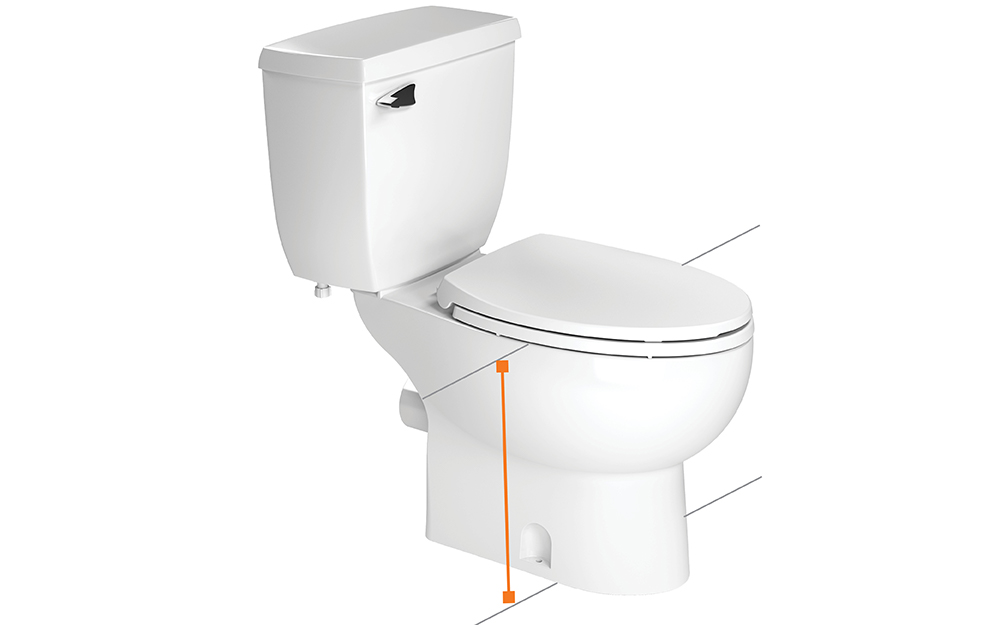 Toilet height is measured from the floor to the top of the rim. Whether it's marketed as "chair height," "comfort height," or "tall height," the best toilets to buy for your bathroom should have a rim height that makes it easy to sit down and stand up. 
Standard-height rims are 14- to 15-inches from the floor and should work well for shorter people. If you're taller, consider chair height toilets that have a toilet seat height of 17-inches or more.  
Tip: ADA compliant toilets meet the standards of the Americans with Disabilities Act and have a rim height of 15- to 17-inches. 
Two-Piece Toilets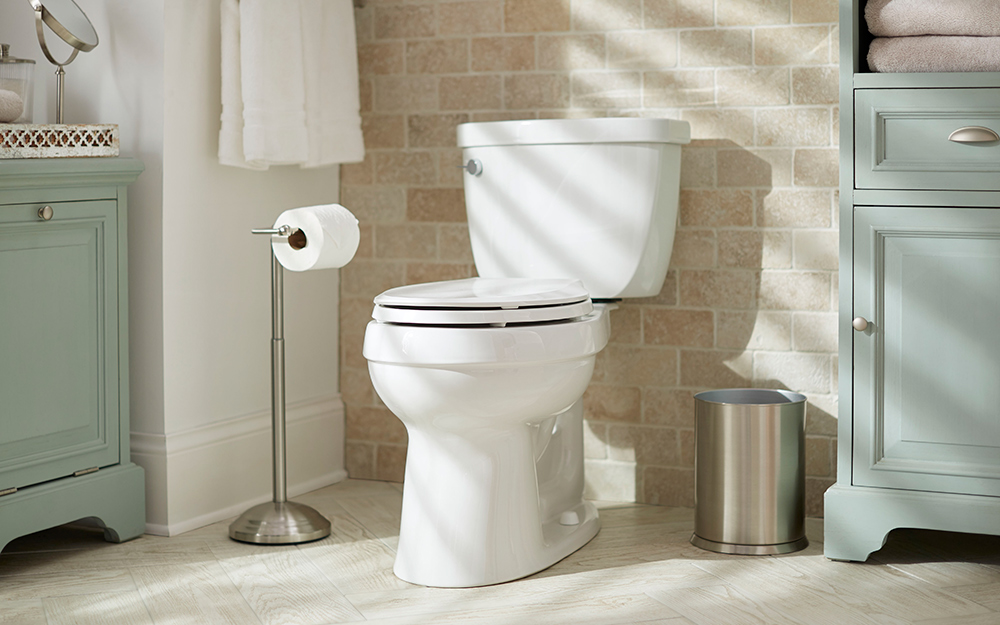 Have a separate tank and bowl 
Are the most common types of toilets 
Are generally more affordable 
Have easy-to-find replacement parts, including individual toilet tanks and toilet bowls 
One-Piece Toilets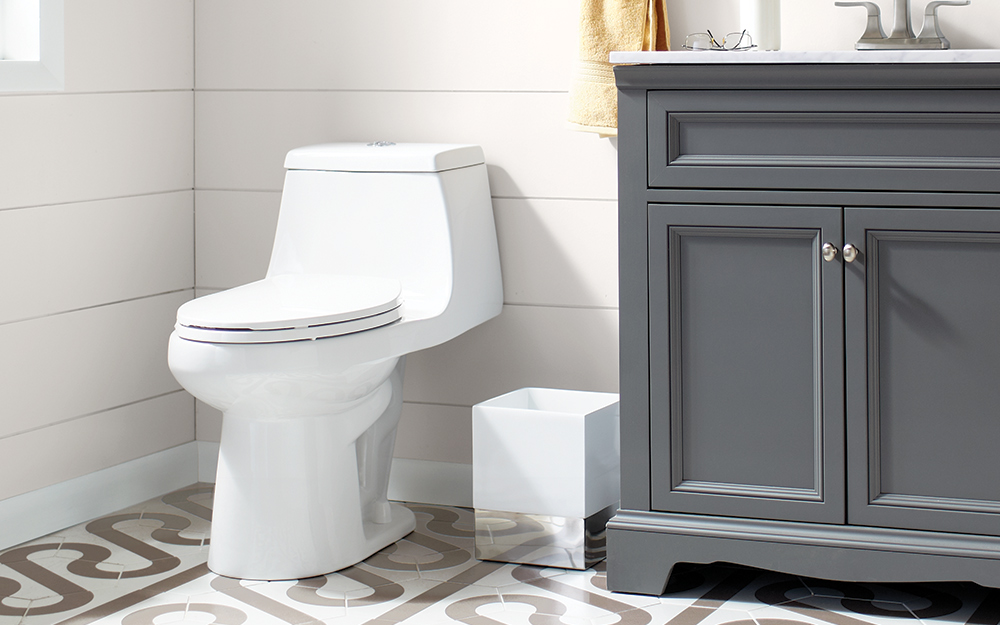 Do not have a separate tank and bowl 
May require a larger upfront investment   
Save space in small bathrooms 
Are easy to clean with no tight crevices   
Create a sleek, stylish design 
Wall-Mounted Toilets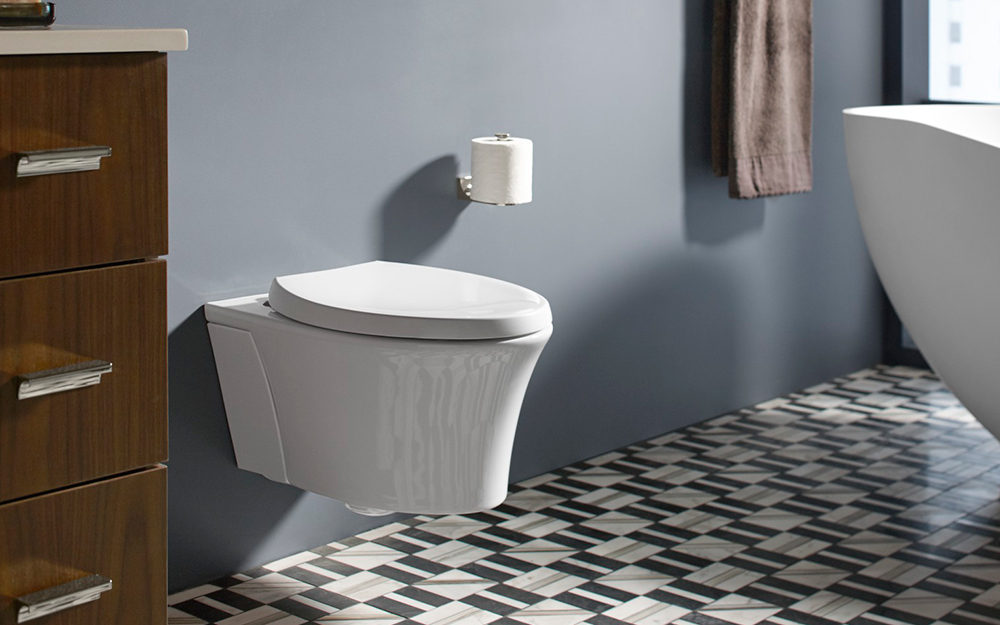 Mount to the wall and eliminate the need for a toilet foot or base  
Are easy to clean, as is the floor underneath 
Are ideal for transfers from a wheelchair or walker   
Can be installed at a specific height 
Require a sturdy wall for mounting   
Require a wall drain rather than a floor drain 
May cost more to purchase and install   
Urinals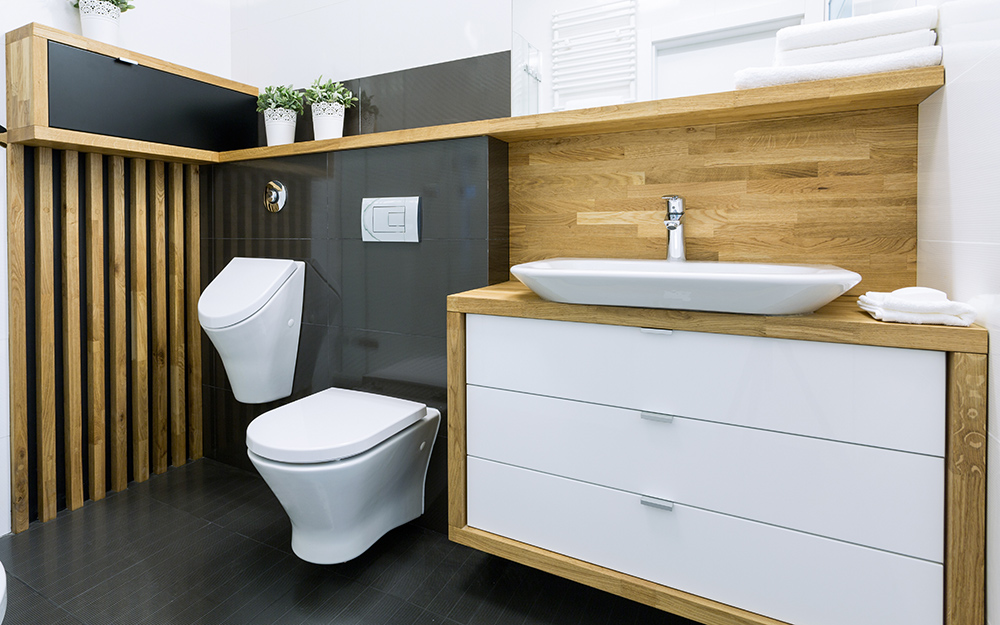 Urinals are commonplace in public men's rooms. Residential urinals aren't as common but can be a convenient feature in a man cave, garage workshop or wherever guys spend a lot of time. 
Urinals are wall-mounted, so they don't require much space. They typically use less than a gallon of water per flush. Ultra-low consumption – and even waterless – models are available. 
Toilet Color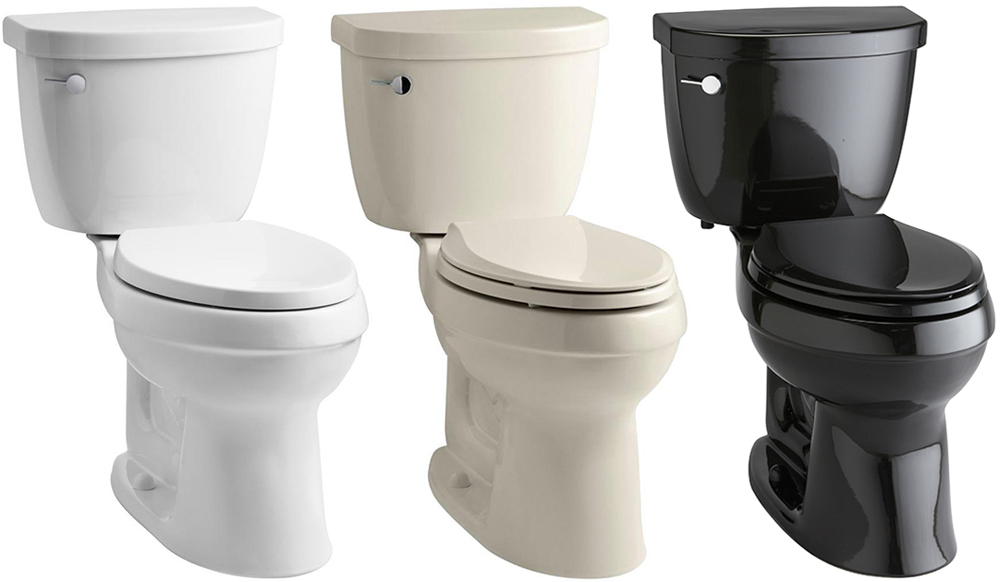 White is by far the most common color for toilets found in residential bathrooms. However, the best toilets for your home don't have to be white toilets. They should match your personal style. Almond toilets can bring a subtle variation from the typical bright white porcelain. Black toilets have a dramatic and contemporary design that fits in with chic, modern decor. 
Types of Flushing and Flush Ratings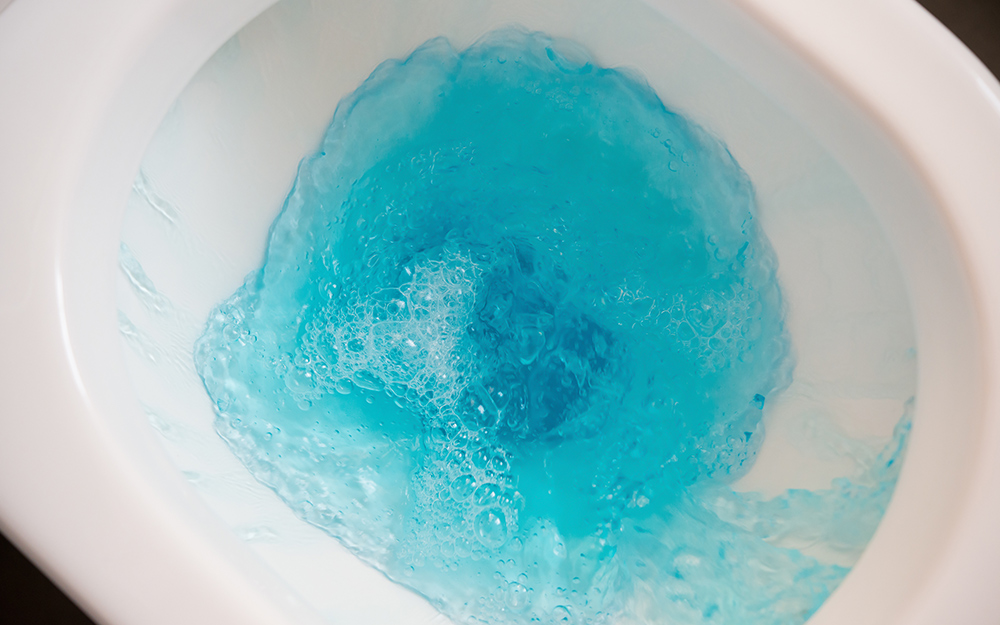 The hallmark of a quality toilet is having enough flushing power for waste and toilet paper. A flush performance rating system classifies toilets from low to high based on their ability to remove solid waste and resist clogging. Look for these scores displayed on product packaging and on signs in your local store. Higher ratings mean better waste removal and clog resistance. 
Here are some types of toilet flushing systems:
Standard single-flush toilets use the force of gravity to create a strong siphon during flushing 
These gravity fed toilets are easy to repair 
Most common type of toilet 
Often cost less than other models 
Dual-flush toilets have separate flushes for solid and liquid waste 
Uses a larger diameter trapway design to resist clogging 
Needs less water to flush efficiently  
May require more frequent cleaning 
Pressure-assisted toilets have a special flushing mechanism within the tank that creates a siphon jet action  
Produces more forceful flushes than standard gravity fed toilets 
Flushing action is boosted by air pressure and is less likely to clog 
Good choice for families because it uses less water per flush 
Also known as macerating toilets or upflush toilets 
Best toilets to buy for new bathrooms in basements 
Pump permits flushing from below the sewer line 
Macerating pump liquifies waste during flush to reduce clogging and promote flow in lengthy waste lines 
Some models designed for boats or RV use 
Water-Saving Toilets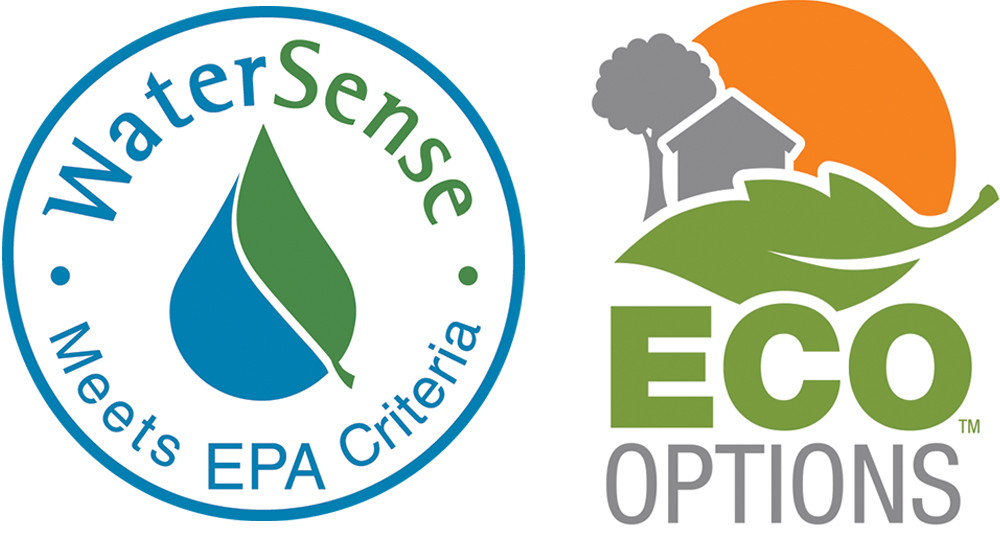 Toilets account for nearly 30-percent of an average home's indoor water use. Toilets made in the United States after 1992 use 1.6-gallons of water per flush. Toilets made before 1992 may use as much as 7-gallons per flush. An efficient toilet can greatly reduce your home's water consumption and water bills. 
We have developed our own Eco Options program to encourage earth-friendly living and are a partner of the Environmental Protection Agency's WaterSense program. WaterSense labeled toilets use 1.28-gallons per flush, which can be up to 60-percent less water per flush than other toilets. This can help you save money on your water and sewage bill. 
Use our local utility rebate finder to help you find out if your eco-friendly toilet purchase qualifies for a rebate from your local water district. 
Tip: New flushing technology enables water conservation without sacrificing flush power. We recommend replacing any toilets installed before 1994. 
Smart Toilets and Special Features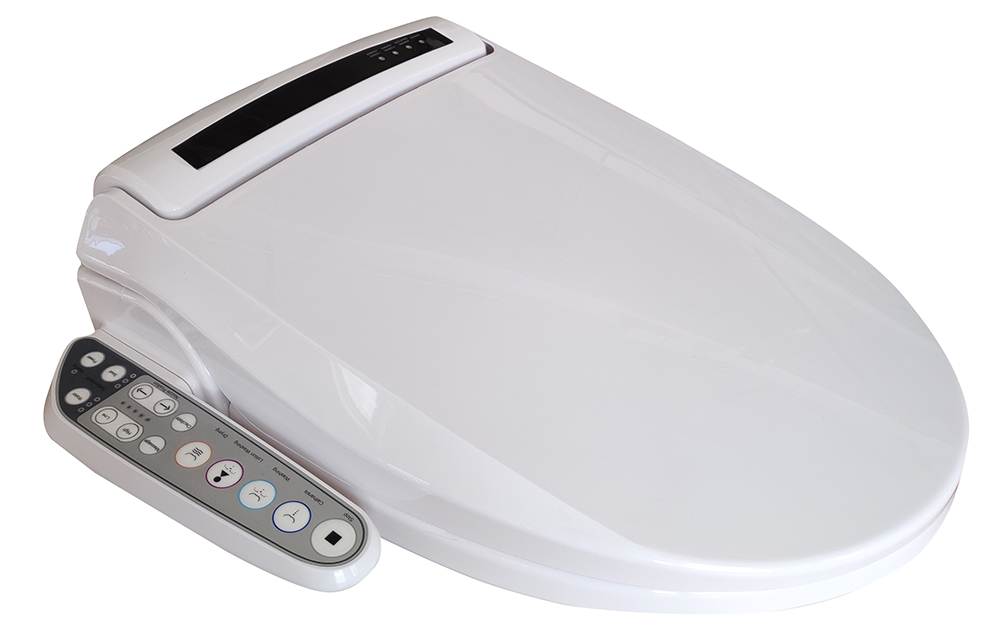 Smart toilets can add luxurious features, like those found in traditional bidets. Often contained to a toilet seat unit, these personal cleansing systems can provide multiple settings for hygienic cleaning with warm water, heated seats and air dryers. This reduces the need for toilet paper and offers a comfortable cleaning solution. 
Advances in ceramic technology have allowed some manufacturers to use easier-to-clean surfaces. Ultra-smooth antibacterial glazing in toilet bowls is designed to repel soil and inhibit the growth of stain- and odor-causing bacteria. 
Explore the many different types of toilets to find the best models for your family. The best toilet for you will be comfortable, easy to clean and water efficient. Plus, special features and advanced flushing can make you appreciate your toilets even more.  
Ready to find the right type of toilet for you? Use The Home Depot Mobile App to locate products and check inventory. Once you've found a toilet you love, we offer professional toilet installation services to get it into your bathroom quickly and easily. 
Explore More on homedepot.com