Hardwood floors are durable, beautiful and suited to most rooms. There are several factors to consider when deciding on the best hardwood floors for your home. Think about how much foot traffic you'll have in the room. Are you willing to spend a fair amount of time maintaining your new floor? What are the best wood floors that complement your room's decor?  
Read this guide to learn more about the styles and features of different types of hardwood flooring, so you can choose your new wood floor with confidence. 
Hardwood Flooring Styles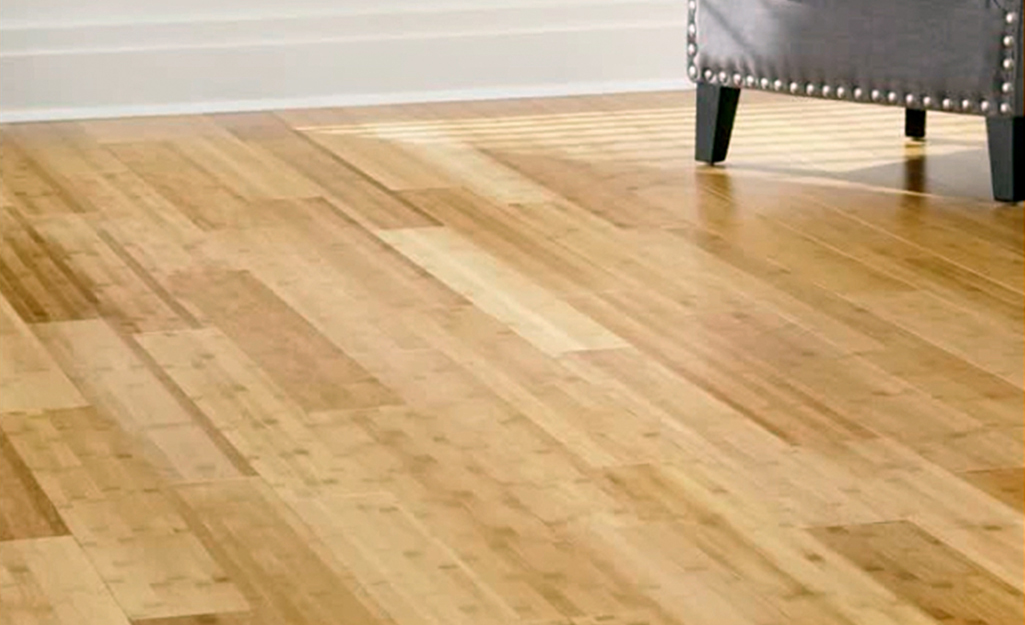 The best types of hardwood flooring fit your space and lifestyle. Some of the most popular hardwood floors are manufactured from solid wood hardwood, engineered hardwood, bamboo flooring, cork and parquet. You can even choose a stone look wood flooring.  
Solid Hardwood Flooring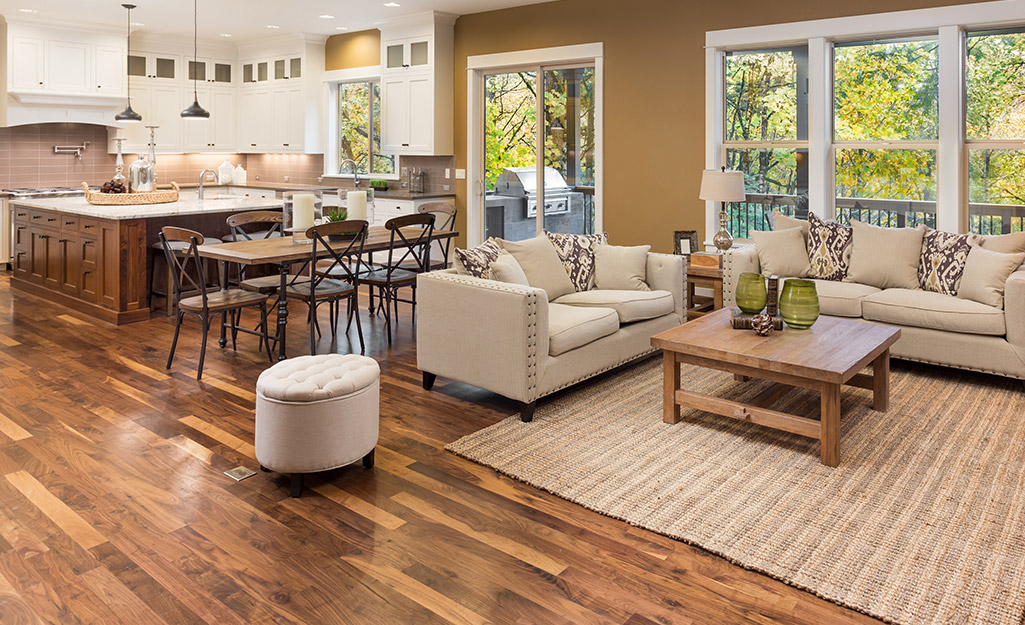 Solid hardwood is available as either prefinished or unfinished pieces in a wide range of woods. The most durable hardwood floor is ideal for rooms with heavy foot traffic. Solid hardwood is suited best for installations at or above ground level.
Thicknesses range from 5/16 to 3/4 inches; typical widths include 2 1/4 to 5 inches.
Solid hardwood reacts to fluctuations in humidity. It expands and contracts as moisture levels change. Can be sanded and refinished up to two times for lasting performance.
Install over a wood subfloor.
Proper installation necessary to prevent buckling or gaps, so consider professional help.
Engineered Hardwood Flooring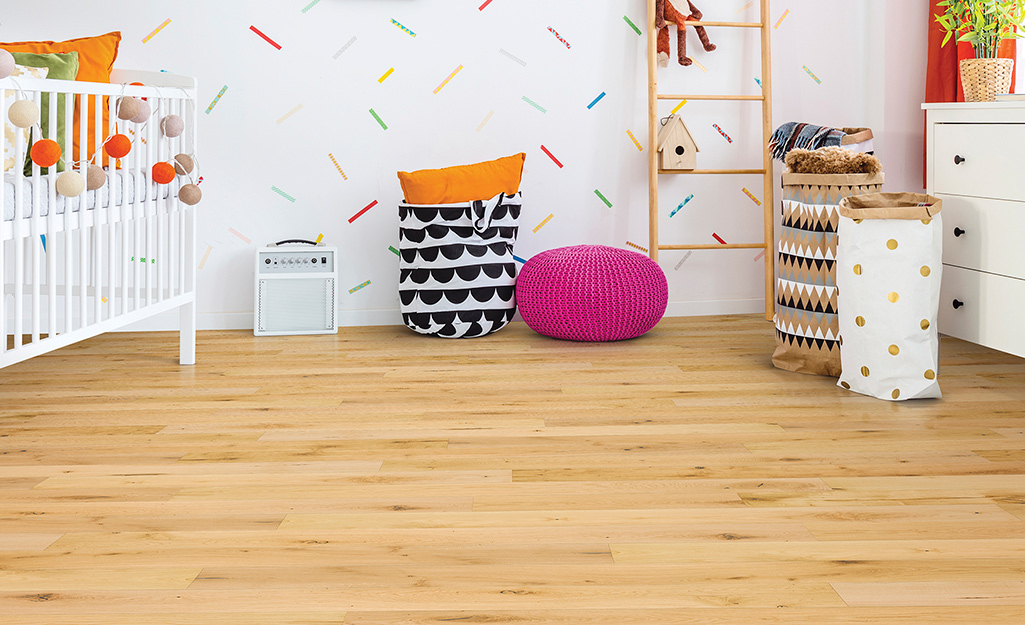 Engineered hardwood is made of several thin layers of solid wood fused together with heat, glue and pressure. Cross-ply construction alternates layers opposite one another.   
Engineered hardwood offers the look of solid hardwood with a lower upfront cost. Planks click together for easy installation.
Each layer expands and contracts in different directions with little to no visible change. Since only the top layer is visible, less expensive woods make up the core layer.
Floors can be installed over wood or concrete.
Floors with thick top layers can be sanded and refinished several times.
Bamboo Flooring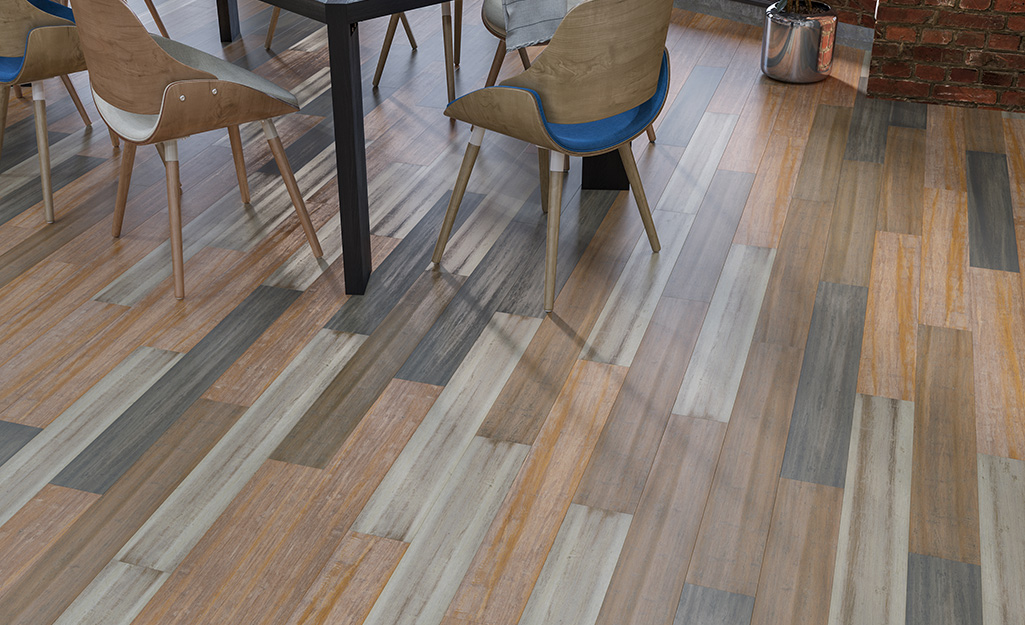 There are three styles or looks of bamboo. It can be vertical, horizontal or strand woven.  
Vertical: Bamboo stalks are vertically fused, resulting in consistent linear lines for a modern appearance.
Horizontal: Alternating bamboo layers are fused together with its growth joints for a natural appearance.
Strand woven: Shredded bamboo fibers are compressed into a durable flooring material that mimics traditional hardwood.
Bamboo flooring is durable and easy to maintain. The upfront installation cost is lower than other options. This flooring is available in a variety of shades and can also be stained. 
Cork Flooring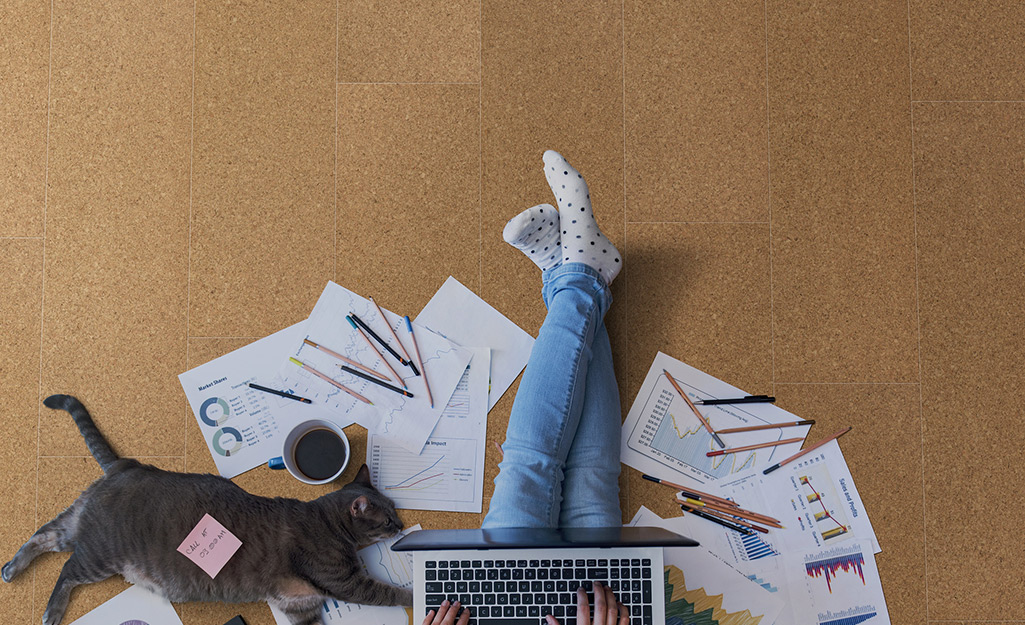 An eco-friendly hardwood flooring option, cork oak trees can turn into a beautiful floor. Cork floors are crafted from the outer bark that's harvested for flooring. It's also warm underfoot, comfortable and soft to walk on. Best of all, cork flooring is durable and easily maintained.  
The flooring is available in a variety of colors.
Cork floors use glue-free click installation.
Parquet Flooring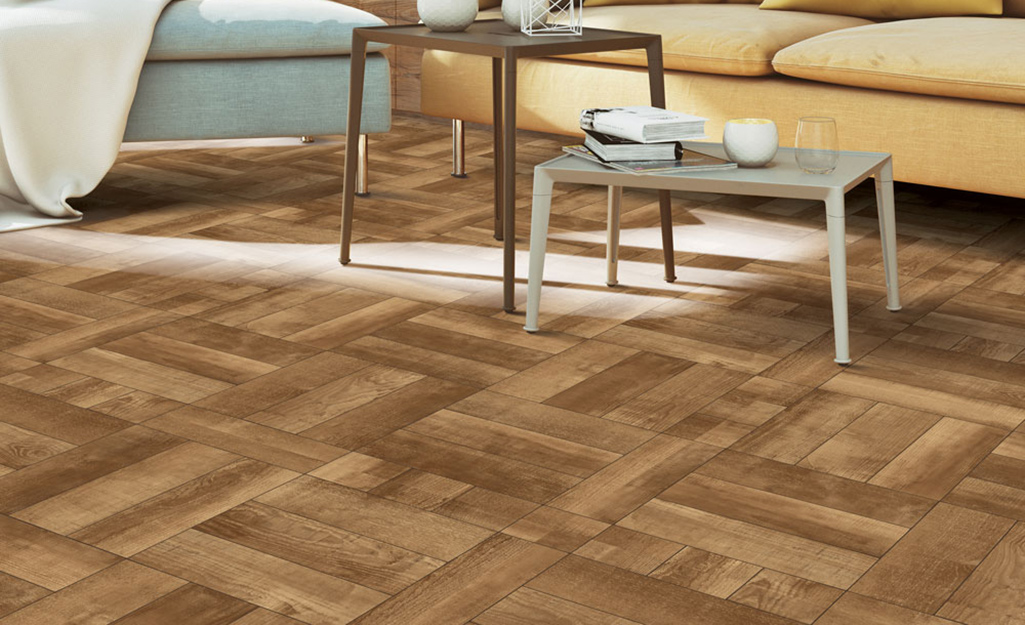 Parquet is most commonly available in square foot tiles with square edges. Decorative tiles add a textured feel to rooms.  
Typically uses glue-down installation.
Available in a variety of wood types and colors.
Hardwood Flooring Edges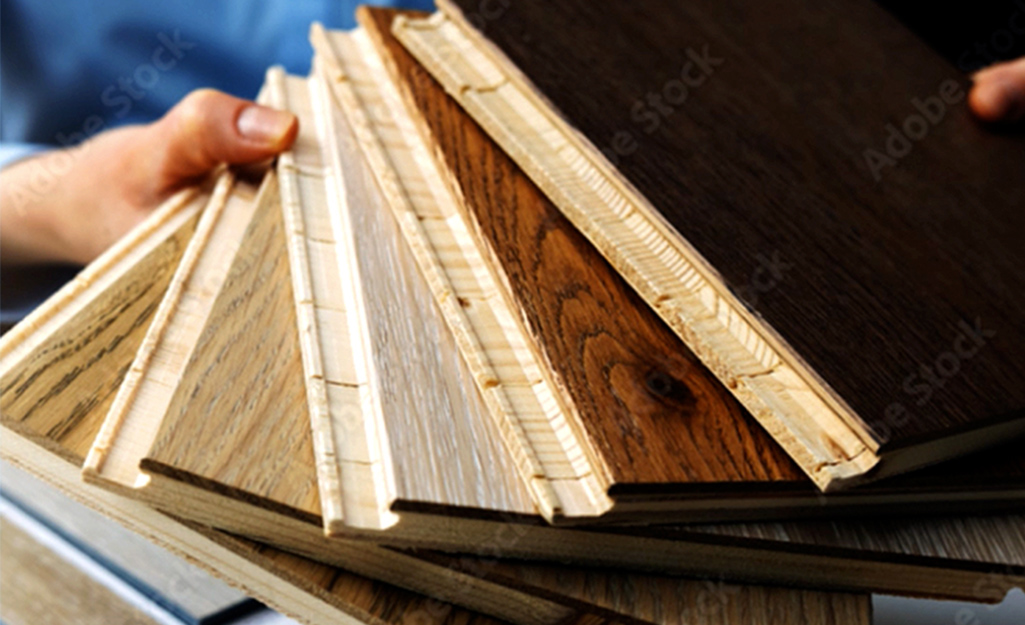 The edge style of your hardwood flooring adds to the overall decor of the room. Personalize your hardwood floors with eased, beveled or square edges. 
Micro-beveled and eased edges help hide irregularities in the subfloor.
Beveled edges have a slightly deeper indent while eased edges taper off more gradually.
Square edges provide an even, uniform look with clean lines.
Tip: Wood floor trim is the frame for your new floor. Choose it to match or complement the total look. 
Durability and Maintenance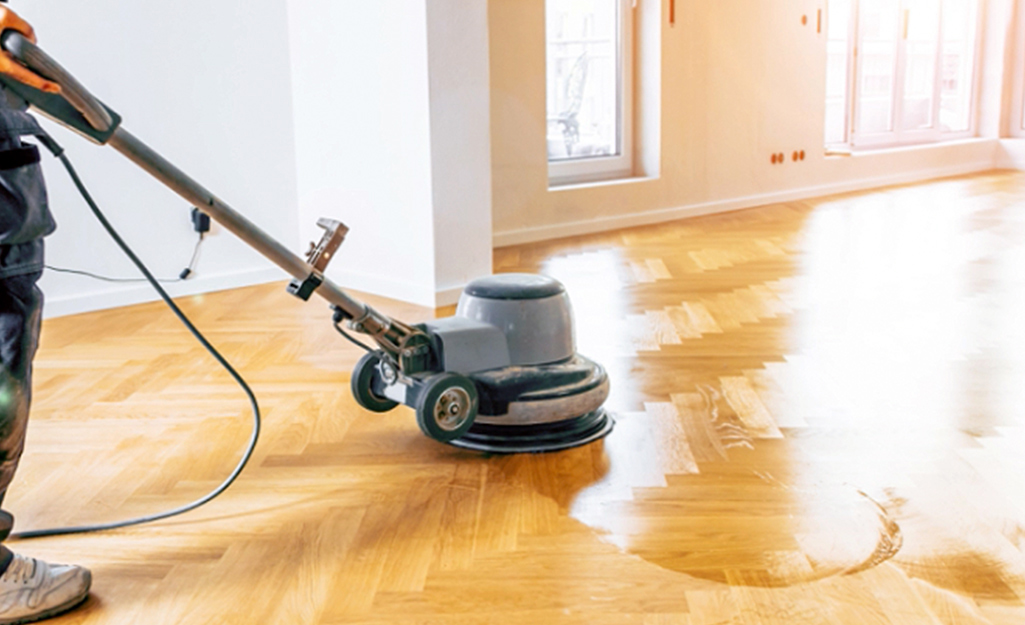 Hardwood flooring in your home can last decades with proper care. The durability of hardwoods like oak floors is essential. This is especially true if the flooring is installed in high-traffic areas of your home. Ease of maintenance is another factor in your choice of hardwood flooring.   
Consider the following when deciding on the flooring for your home:   
All hardwoods are tested for how they withstand wear and tear. A wood's Janka hardwood rating is based on how easily it can be dented when force is applied. The higher the Janka rating, the harder the wood. Maple floors are made from one of the softer hardwoods, while hickory floors are considered some of the hardest.
Water is the top threat to your hardwood floors. Waterproof hardwood flooring has a highly protective finish. Applied to the natural hardwood, this finish prevents liquid from absorbing into the wood.
Scratches from pets, gouges, dents and scuff marks can ruin your hardwood flooring's appearance. Scratch and dent resistant flooring has special finishes that help prevent damage.
Hardwood Flooring Installation Tips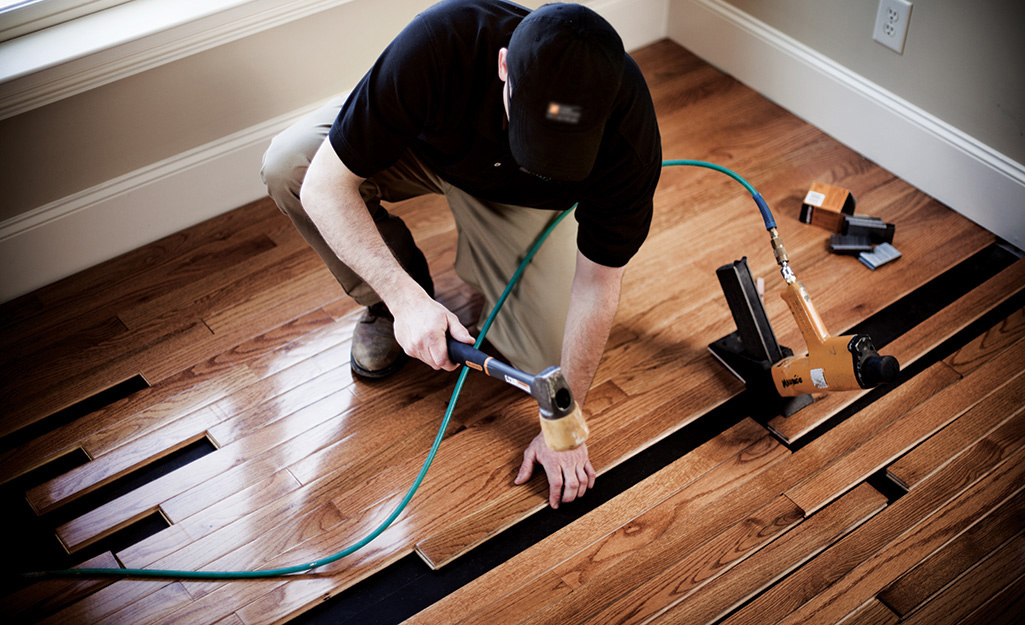 Hardwood floors can require a large upfront investment, depending on the type of wood flooring you choose. With the right skills and tools, you can install some types of flooring yourself. If you prefer, you may want a professional to install your floors.  
Choose someone with a good track record in home flooring projects. You'll want any installer to have a thorough knowledge of the hardwood you've chosen.  
Tip: Before installing, measure and record the moisture content of the flooring materials. Also make a note of the relative humidity of the room. This will allow adequate acclimation time for your new flooring. Wood can shrink and swell with moisture. That needs to be accounted for.
Installing hardwood flooring adds beauty and character to any room of your home. Hardwood flooring can last as long as your home. It's important to take your time deciding which type and style is right for your space. Consider what kind of look, durability and maintenance suits you best. When you're ready to get your new hardwood flooring installed, The Home Depot is here to help with hardwood flooring installation services. 
Explore More on homedepot.com