There are many types of smokers that allow backyard chefs to infuse meat and other foods with the classic smoky flavor. Compared to conventional grills, smoker ovens slow-cook foods at lower temperatures over longer periods of time. BBQ enthusiasts can spend hours smoking meat until it's perfect. 
There are three main types of smoker grill options: gas, electric and charcoal. This guide will help you identify the best smokers for bbq according to your unique needs. 
Tip: Pellet smokers are a hybrid of gas and electric varieties, offering the best of both worlds.
What is a Smoker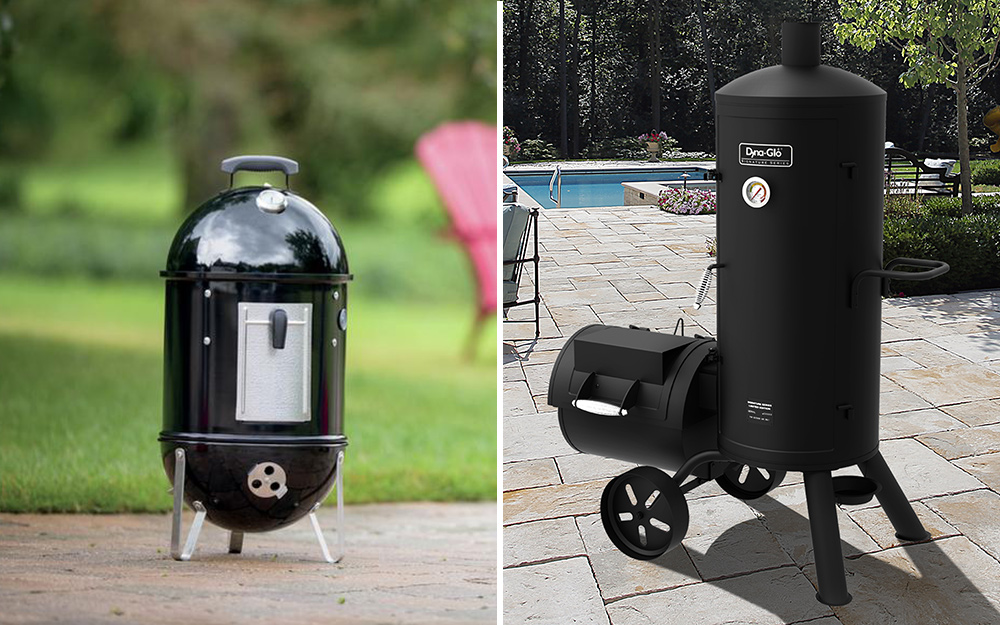 Smokers are typically used for cooking meat and other foods with an indirect heat source. Many people choose a smoker over a grill when they want a richer flavor and have more time to let the food cook thoroughly at a lower temperature. Thicker cuts of meat like brisket and shoulder, as well as ribs and whole poultry are a fantastich choice for smoking.
Before shopping for a smoker, determine how often you expect to use it and how many people you expect to feed at a time. 
One of the small egg- or bullet-shaped smokers should be adequate for an average family dinner or cookout. 
A large pit barrel, drum, or cabinet-style vertical smoker can serve company picnics or family reunions. 
Usually only professionals will need trailer-mounted, high-capacity box smokers. 
Also consider the kind of foods you'll be smoking: if you regularly smoke a full slab of ribs, you'll want smoking racks with a cooking surface of more than 16-inches wide. If you want to smoke a full turkey, you'll need at least 12-inches between the top of the smoker and the rack. 
Tip: For most grilled meals, you may only need one pound of uncooked meat (or other food item) per person. Compare the size of your family against the smoker's estimated capacity. 
Charcoal and Wood Smokers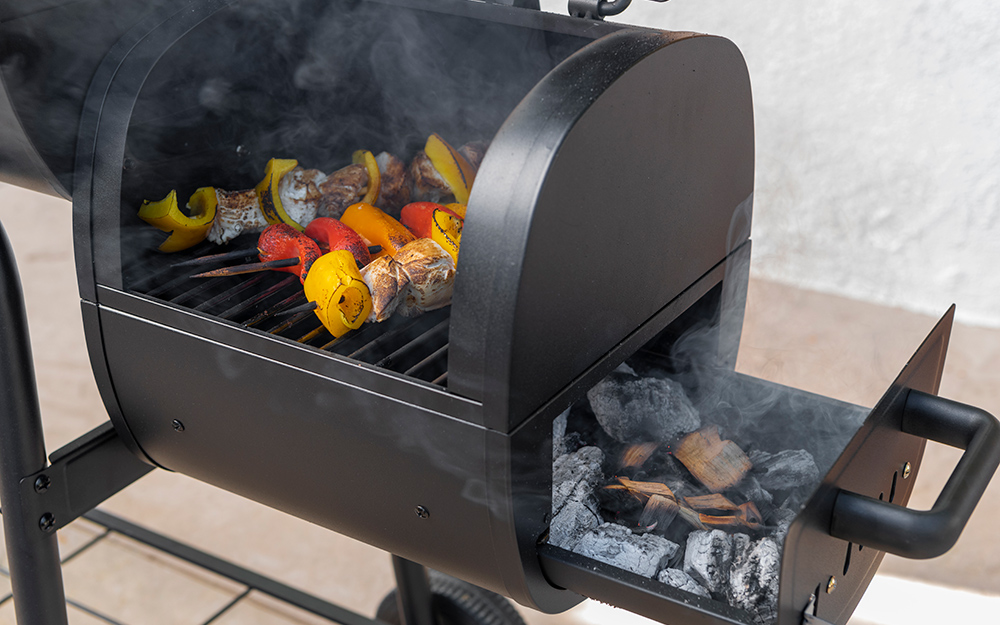 Charcoal smokers appeal to traditionalists for their rich, authentic flavors. However, they come with pros and cons. The potentially drawn-out process of heating the coals and tending the fire is part of the fun for cookouts. 

The best offset smokers and charcoal smokers are often less expensive than other kinds of smokers and have a simpler design. This makes them easier to clean and maintain. Using them can be more complicated and time-consuming. 
Electric Smokers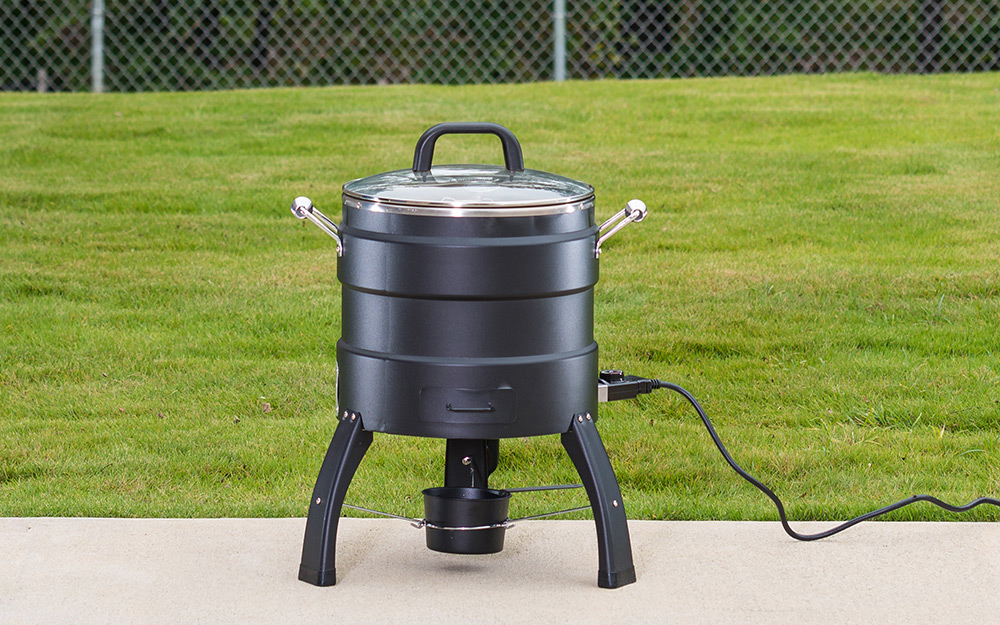 Electric smokers often use a simple heating element and can be safer than smokers that require maintaining hot embers for hours. A digital electric smoker can be as easy to use as a microwave oven. Even the best electric smokers can use more energy and seldom match the flavor of other kinds of smokers. 
To operate an electric smoker, you'll need an outlet nearby. This makes them a great choice for beginners. Just make sure the unit doesn't sit too close to the exterior of your home. 
Tip: Add wood chip flavors like oak, hickory or applewood to boost the flavor of foods cooked in an electric smoker.
Pellet Grills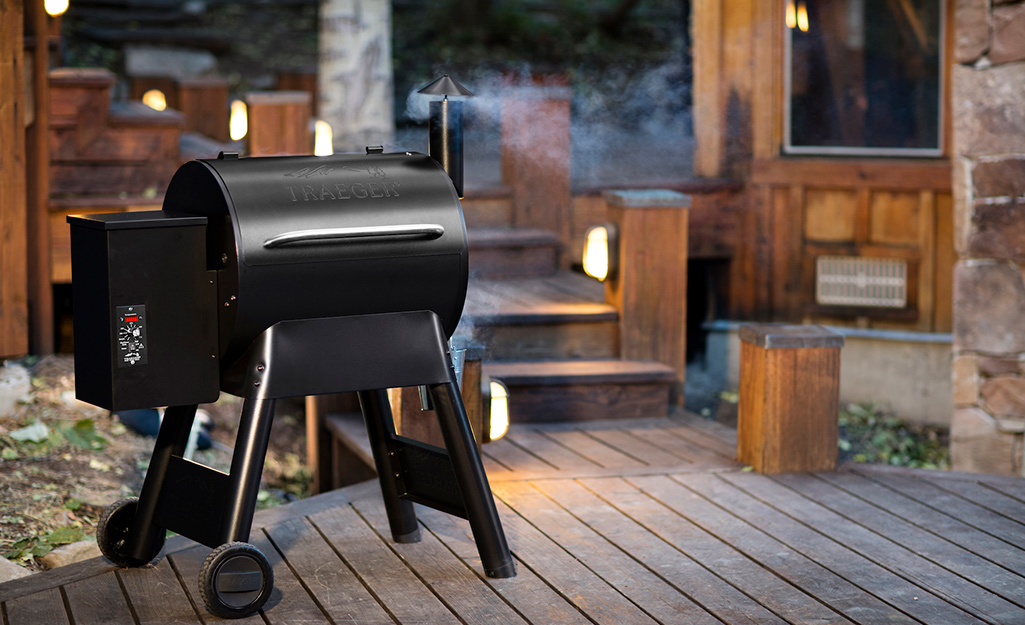 Pellet grills have become more popular by combining the strengths of charcoal and electric smokers. They use electricity to burn hardwood pellets of compressed sawdust, offering a wood smoke flavor while being as easy as a unit powered by electricity. The best pellet smokers are often more expensive and feature multiple tiered rows for cooking larger amounts of food.
Propane Smokers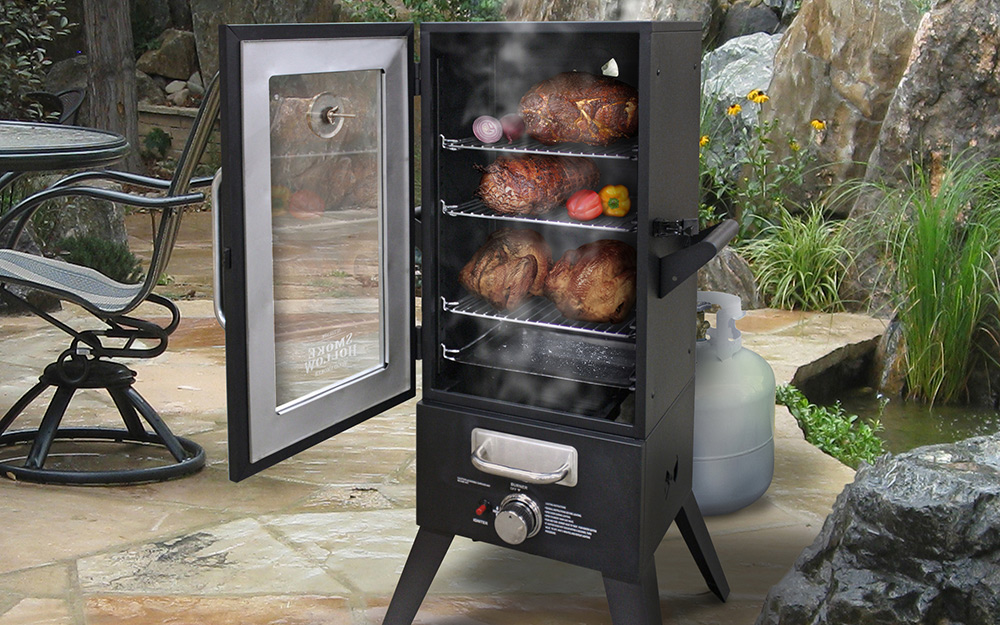 Propane smokers, also known as gas smokers, burn propane and offer a viable alternative to other types of smokers. Cooking by combustion, gas smokers impart flavors that tend to be more authentic than those from electric smokers. Gas smokers are also easy to operate and can often reach higher temperatures than smokers that use other fuels. The need to replace gas tanks can make them less convenient. 
Temperature Control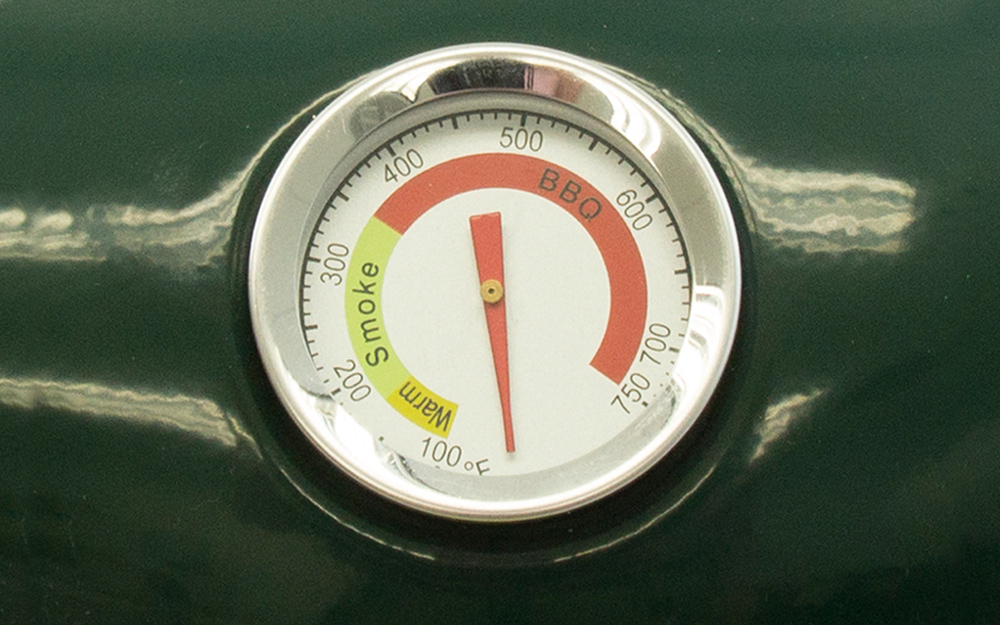 Perhaps the most important feature of any smoker is its ability to control and measure its internal temperature for consistent cooking. The best smokers have thermometers that are accurate and easy to read as well as thermostats for setting the temperature: often a smoker comes with a digital temperature gauge. 
The thickness and insulation of the material, such as stainless steel, also plays an important role. Thin walls will lose heat more quickly, especially in winter, while thicker walls can ensure more even cooking. A smoker with thick steel walls may be heavier and more expensive, but more effective in the long run.  
Tip: Temperature control is easier on electric and propane smokers since they use a steady heat source.
Special Features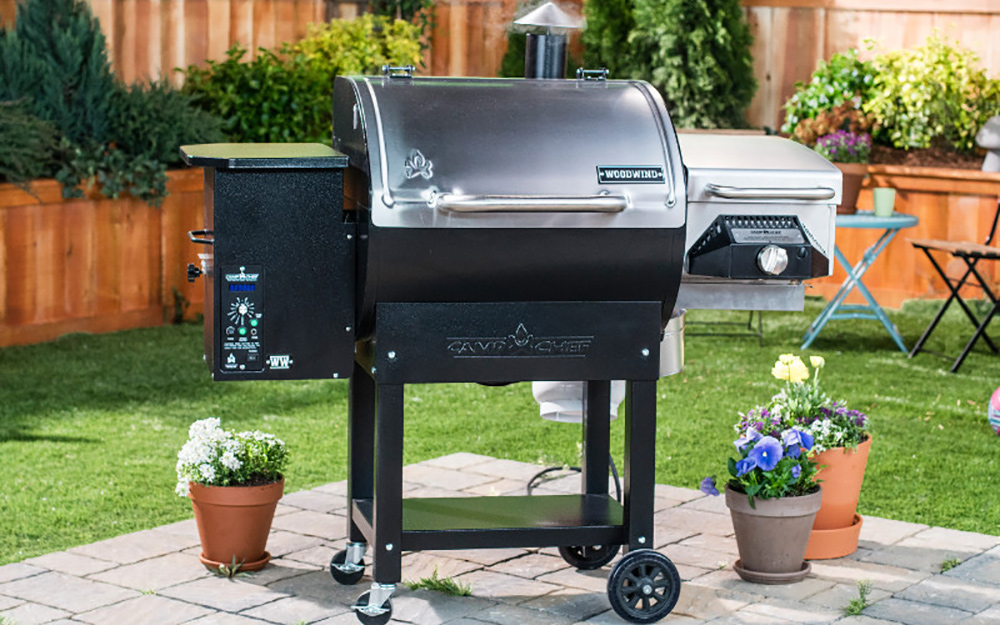 Many smokers have special features that improve their efficiency and the cooking experience: 
Side access trays allow cooks to add more fuel without opening the lid. 
Water pans installed above the heat source can help regulate the internal temperature and keep the food from drying out. When filled with beer or herbs, a water smoker can also enhance the flavors. 
Smart probes and temperature controls allow cooks to monitor the heat from their phones. Some smokers come with their own remote control.
A wood chip tray allows cooks to add the smoky flavor of hickory or mesquite.
Push-button ignition is safer and less stressful than lighting a smoker with a match.
Heat resistant handles and other exterior design elements make the cooking area safer. 
Stainless steel design is easier to clean than some other materials, as are smokers with removable grates and cooking trays.
Built-in tables and surfaces provide more room to prepare the food or place your tools during the smoking process.
Bluetooth enabled smokers let you control the temperature and monitor cooking times remotely using your mobile device.
The best smokers for BBQ let you prepare a variety of meals, from pork butt to jerky to smoked vegetables, while enjoying the social aspects of outdoor cooking. When choosing one for your backyard, consider the fuel type, size, upkeep and desired features. After your purchase, you may find yourself more popular; where there's smoke, there are probably hungry people. Shop our grill selection online today. The Home Depot delivers online orders when and where you need them.

Explore More on homedepot.com