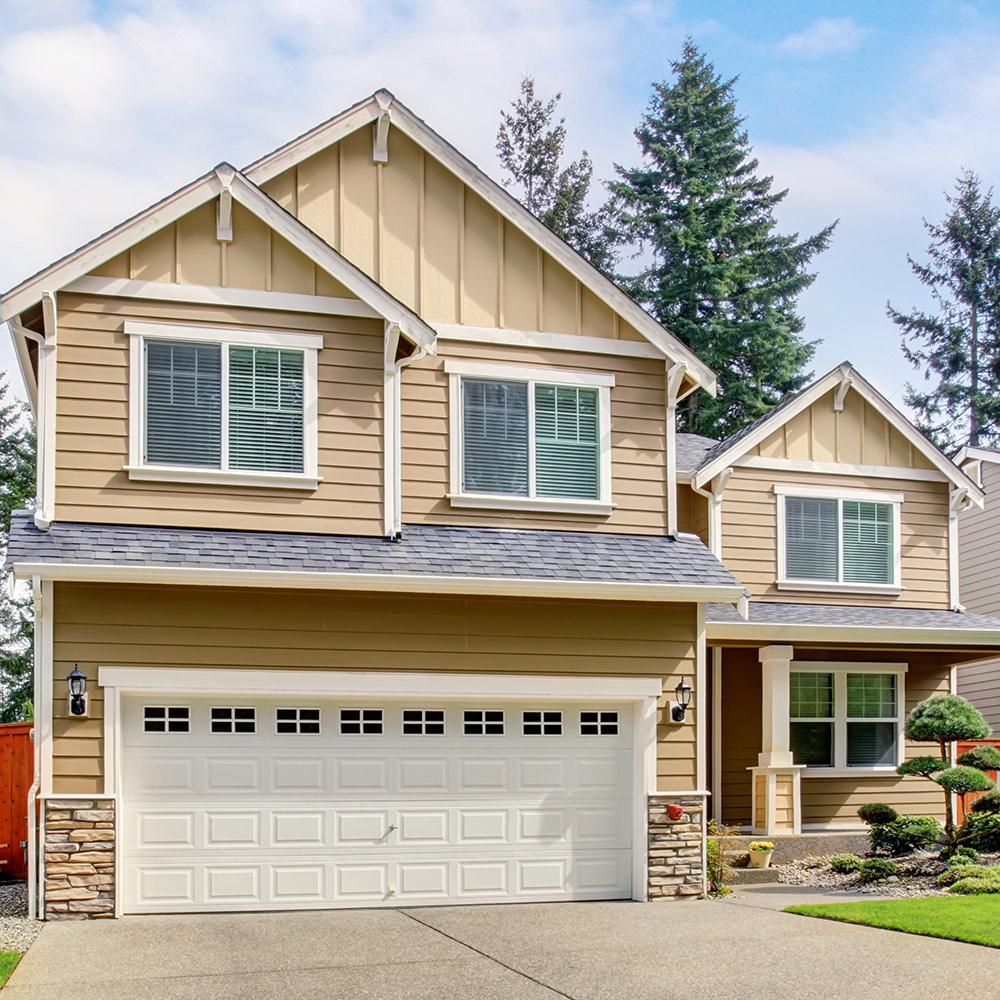 An attractive garage door increases the curb appeal of your home. One of the first steps to garage door installation or replacement is to determine the size of new garage door that you need. Read this guide to review the standard garage door sizes as well as how to measure a garage door. 
How to Measure a Garage Door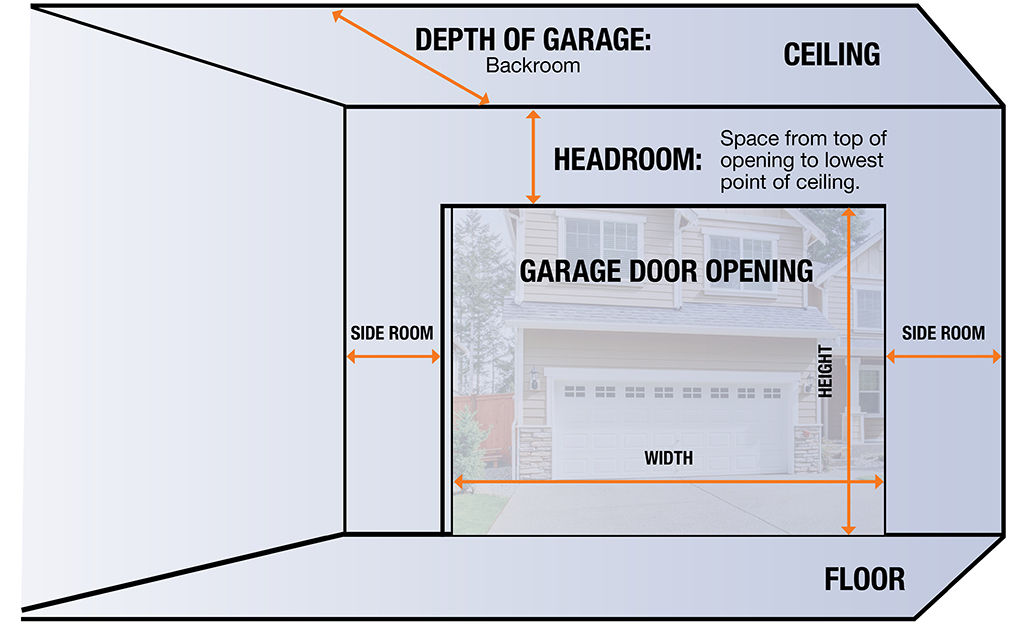 Measuring a residential garage door is more than determining the dimensions of the door. Make sure the garage can accommodate a garage door opener with the door in both the open and closed position.
Begin by using a tape measure to determine the width and height of the door opening in inches. The size of the door will be approximately the same as this. This is sometimes called the "rough opening."
Measure the "side room," or space available on the left and right sides of the opening. Most vertical track systems with torsion springs or other hardware require 3 3/4 inches on each side. Some systems can require up to 5 1/2 inches per side. 
Measure the headroom. This is the distance between the top of the door opening (or door jamb header) and the ceiling of the garage. Standard systems require 10 inches of headroom, while some require 12 inches, while garage door openers often require an additional three inches of clearance. 
Measure the backroom. This is the distance from the garage door opening to the back wall of the garage. A garage will need backroom that equals the door height plus 18 inches. It could possibly be based on the installation of the type of automatic garage door opener. 
Tip: Use a step ladder to more easily measure the ceiling height.   
What Are the Standard Garage Door Sizes?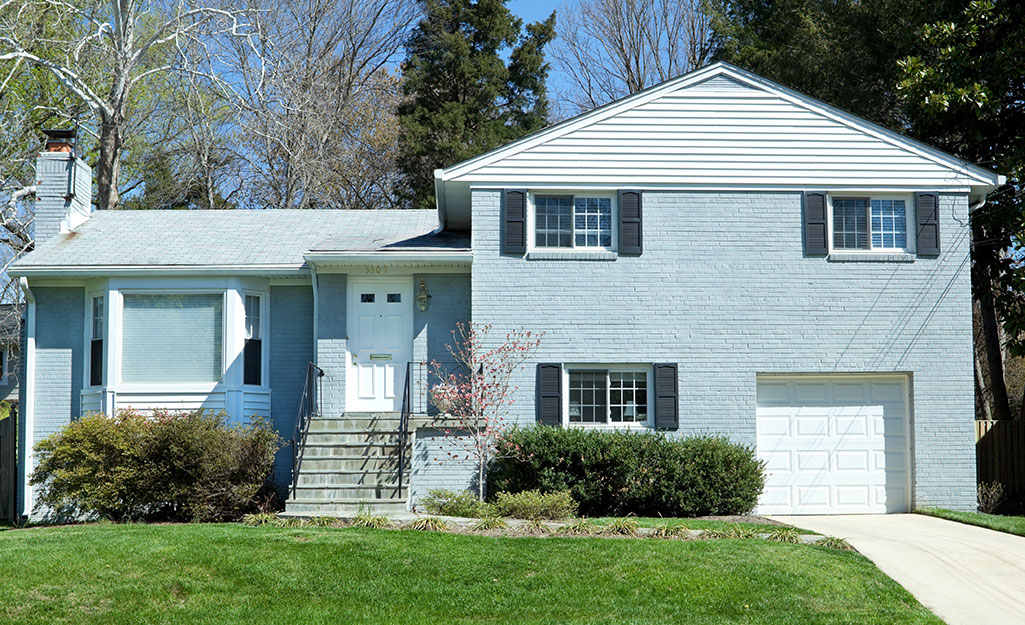 Single garage doors can be small enough for golf carts or large enough for tractors. It all depends on your home or community. 
For most homes, the standard single-car garage door is 8 to 9 feet wide and 7 to 8 feet high. New construction frequently offers 9 x 7 garage doors. Increasingly, garage door widths of 10 feet are being constructed. These garage door dimensions tend to be the same for both attached and detached garages.
What Are the Standard Double Garage Door Sizes?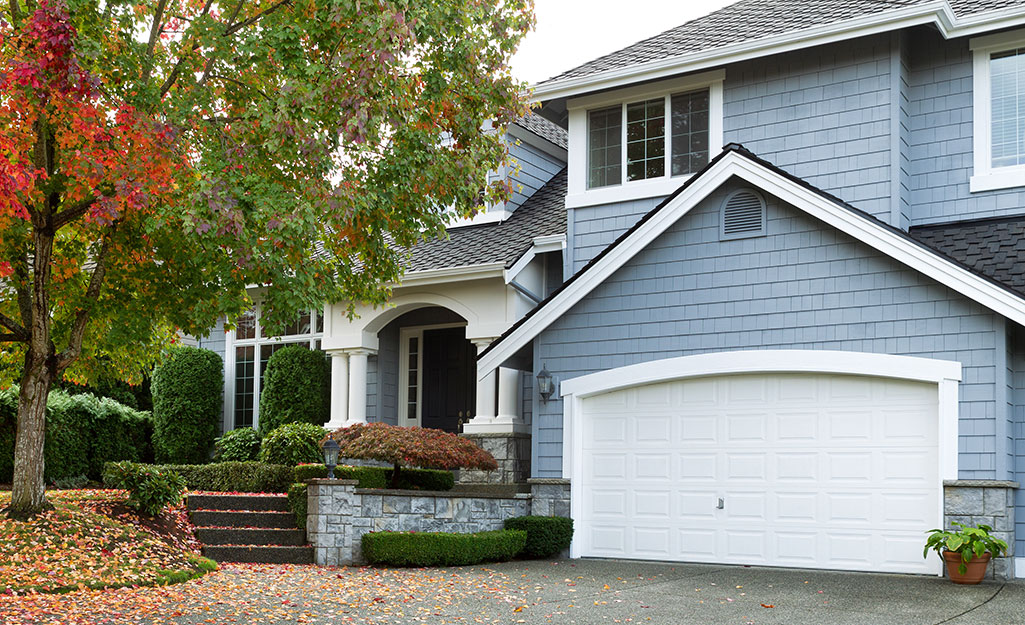 Many homeowners have two cars and need garage space to shelter them both. The standard size for double garage doors is 16 feet wide and 7 to 8 feet high. 
Many 16 x 7 garage doors are designed with a pair of single 8-foot garage door bays. These bays are separated by a central post or column. Many home builders do not consider this a structural necessity, but rather offer a style choice for the homeowner. 
One double door can be more visually prominent than two single doors. 
Two single doors and one double door have comparable prices. Two single doors will each need a garage door opener. A double door requires only one opener, which can mean less of an upfront investment.
Custom Garage Doors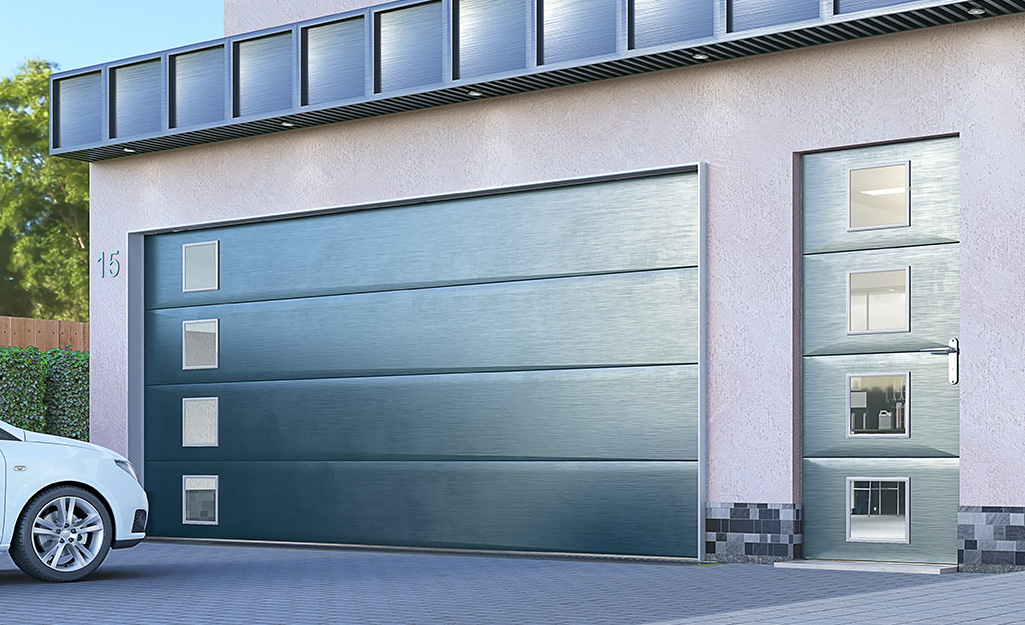 Custom garage doors can offer a door height of 10 feet or more. This higher height can accommodate large vehicles such as trucks, recreational vehicles or vehicles with tall roof racks. They can also be made to fit garages of unusual dimensions where standard garage door sizes don't work.
Standard Garage Door Thickness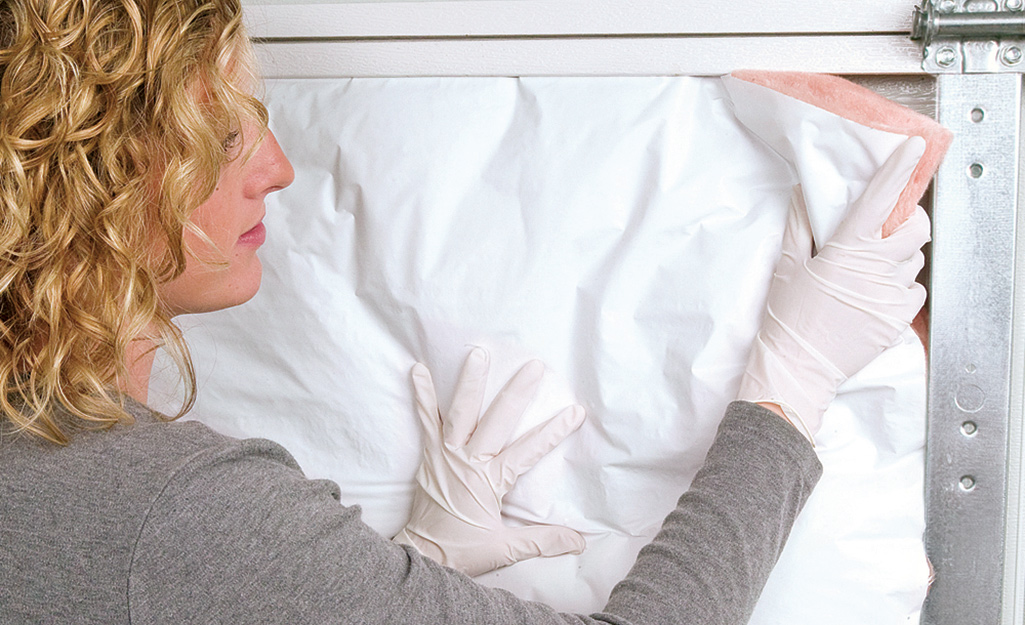 The thickness of residential garage doors can determine how well it is insulated. Not all garages need insulation, so weigh price against how you plan to use your garage. 
Steel garage doors can have panels that are 1/8 inches thick. They can be the most cost-effective, but offer little insulation. 
Insulated doors have 1/4 to 1/2 inches of foam insulation on the inside of the steel panels. 
Well-insulated doors have two panels with 1 to 1 1/2 inches of foam sandwiched between them. 
A new garage door can enhance your home's appearance. Garage doors come in standard sizes that make it easier to buy the right one for your home. Need help identifying a tool or material? Use The Home Depot Mobile App to locate products and check inventory. We'll take you to the exact aisle and bay. Or use our Clopay tool to select from the large assortment of garage doors. 
Explore More on homedepot.com