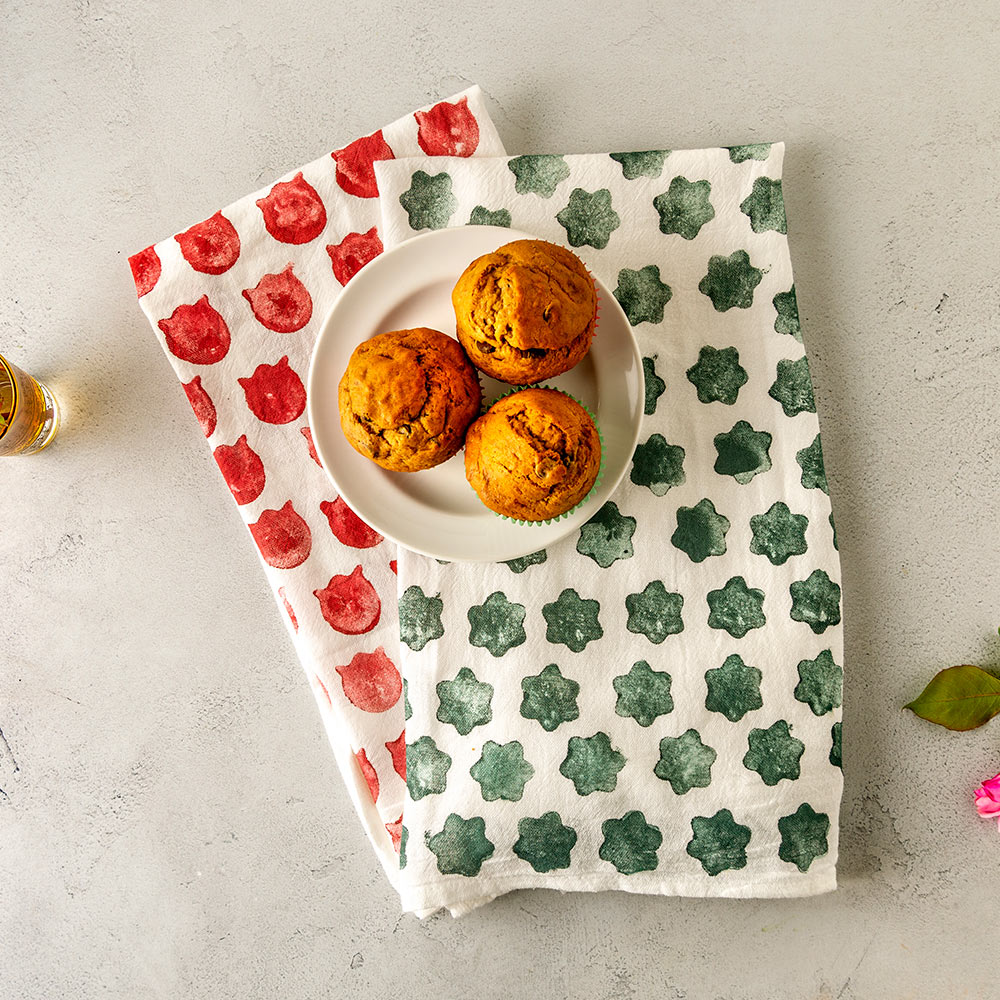 Give your tea towels a facelift with this simple project. Custom made tea towels make great gifts for Mother's Day or can be used as gift wrap for food gifts. Everything you need to make these DIY tea towels in your kitchen craft drawer.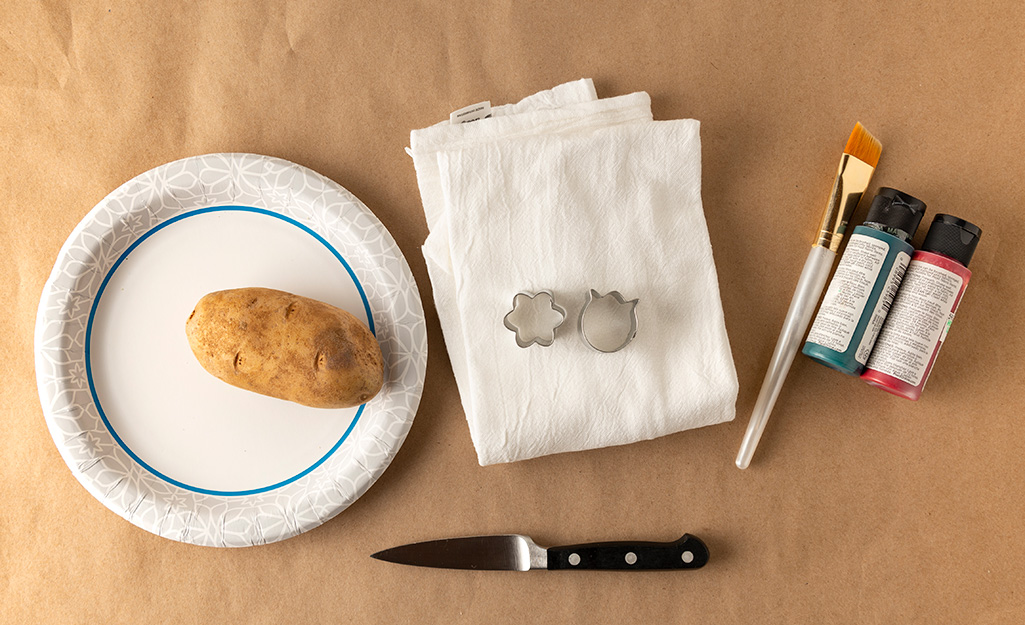 Basic acrylic paint is colorfast on fabric once it's dry. Stick with dark color paints to make the best visual impact. Stamps can easily be made with a potato and cookie cutters. You can also use lemons, oranges or an apple cut in half for stamps as well.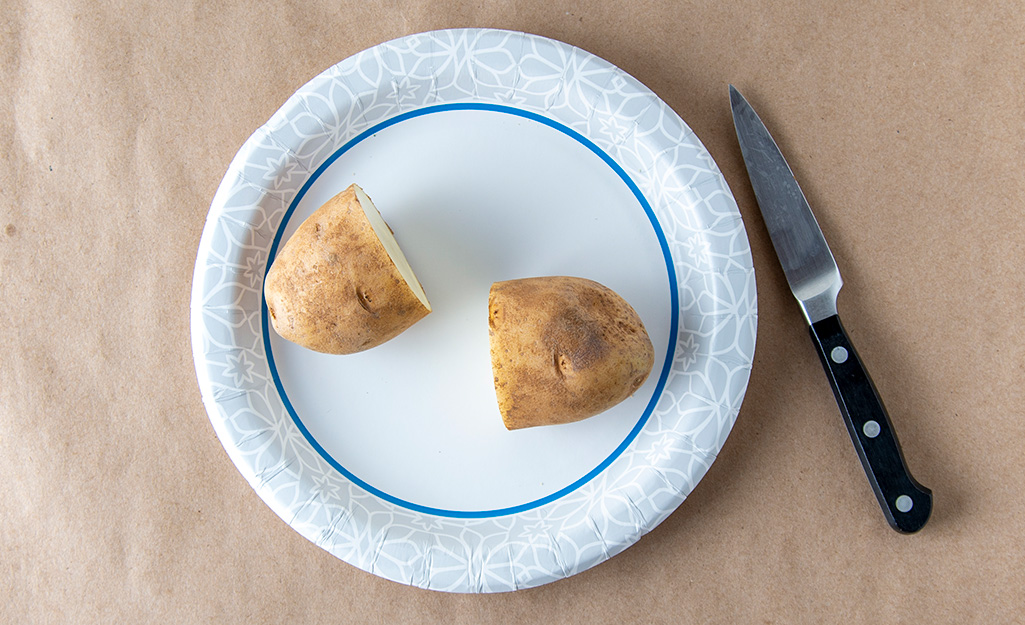 To make a potato stamp, start by cutting a potato in half.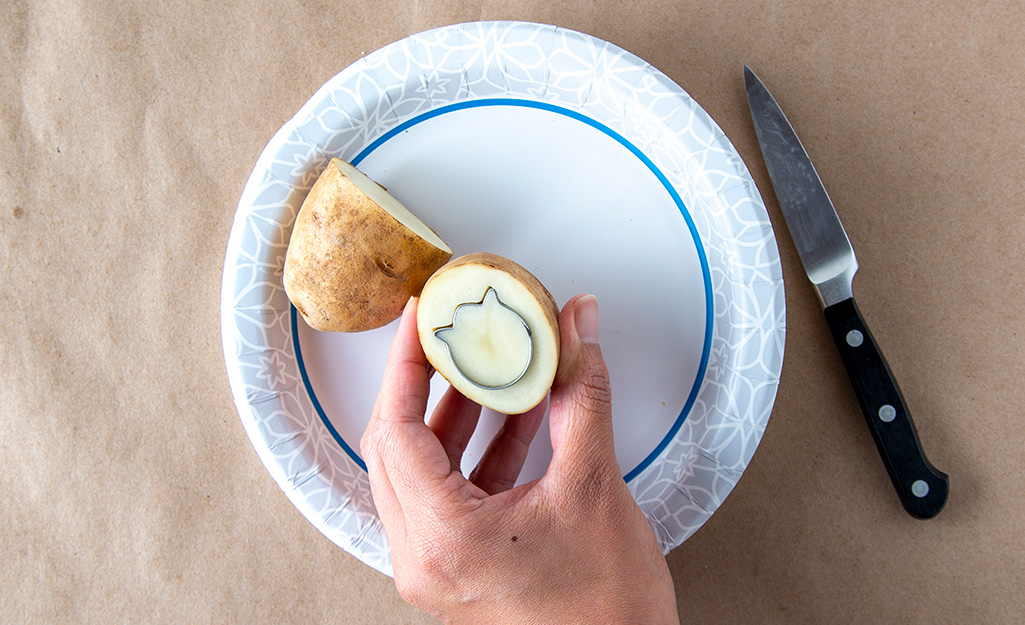 Place the cookie cutter on to one side of the potato's exposed flesh and press the cutter into the potato as far as you can. 
Tip: If you have a large cookie cutter and need more surface area, cut the potato in half length-wise.

4
Remove the Cookie Cutter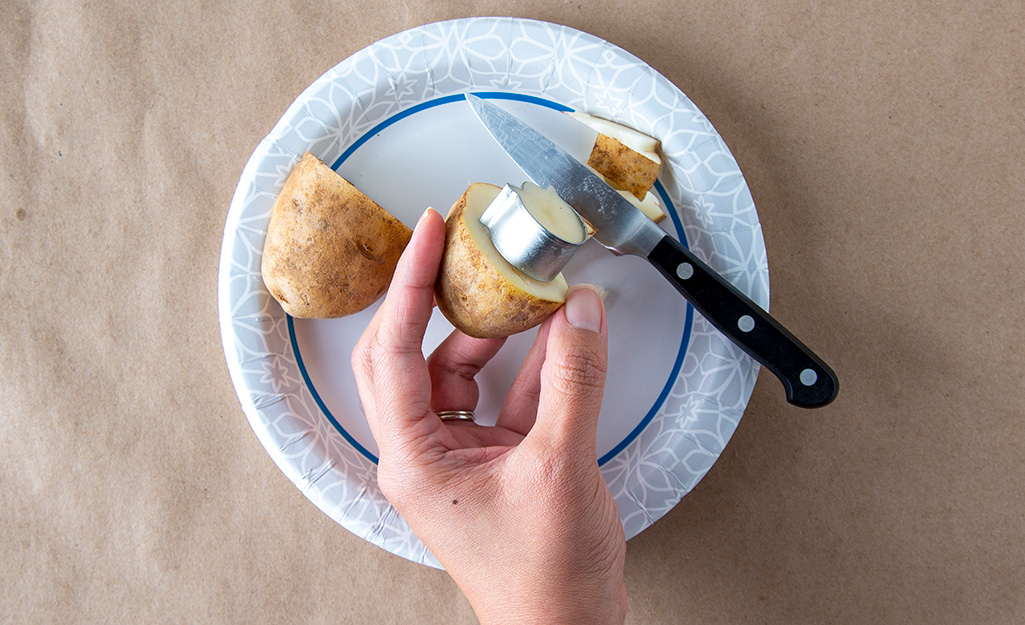 Carefully cut around the edge of the cookie cutter to leave a portion of potato sticking out where the cookie cutter was. Gently remove the cookie cutter.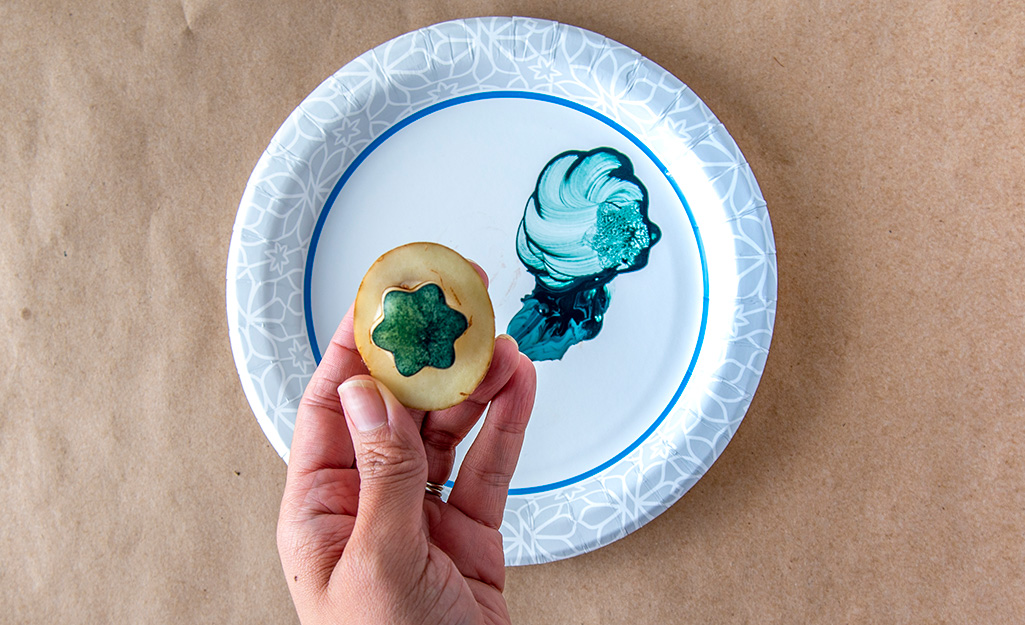 The paint will stamp better if it's a little bit thin. Pour some acrylic paint onto a paper plate and add a drop or two of water and mix. Dip the potato stamp into the paint. You can also brush the paint on to the stamp.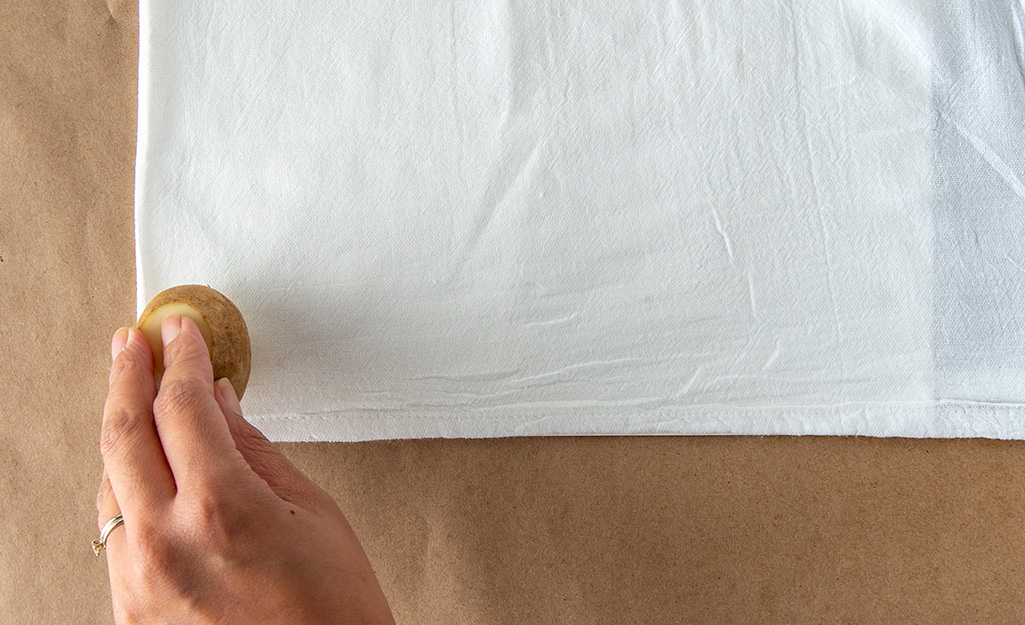 Lay out the towel in a single layer because paint will bleed through. You can also place a heavy piece of paper underneath the towel to protect your table surface. Stamp the towel.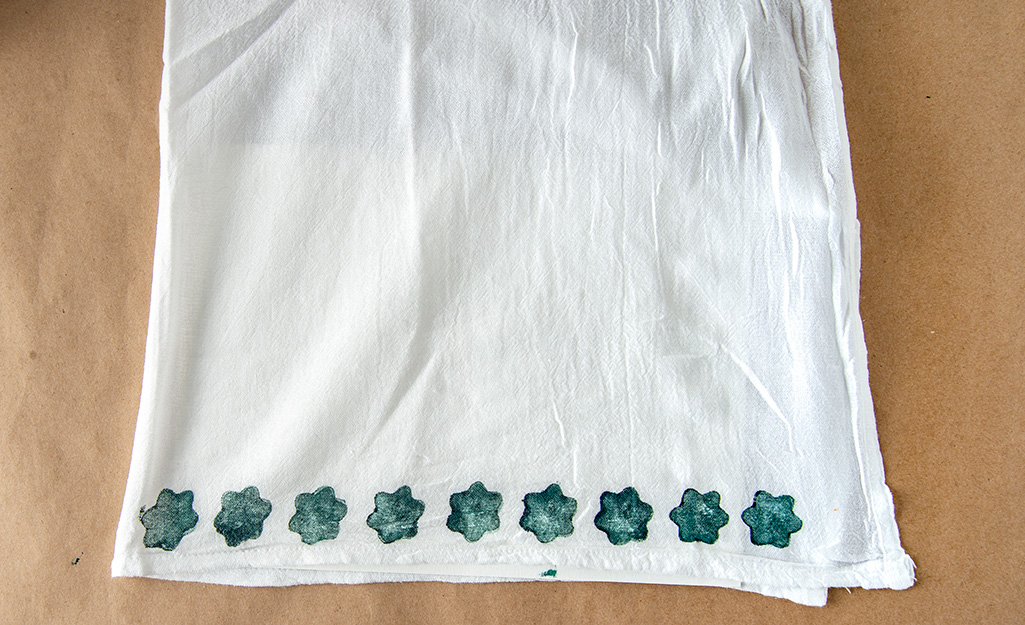 Reload the paint after each stamp. Stamp in a row or in a random pattern. Use your creativity!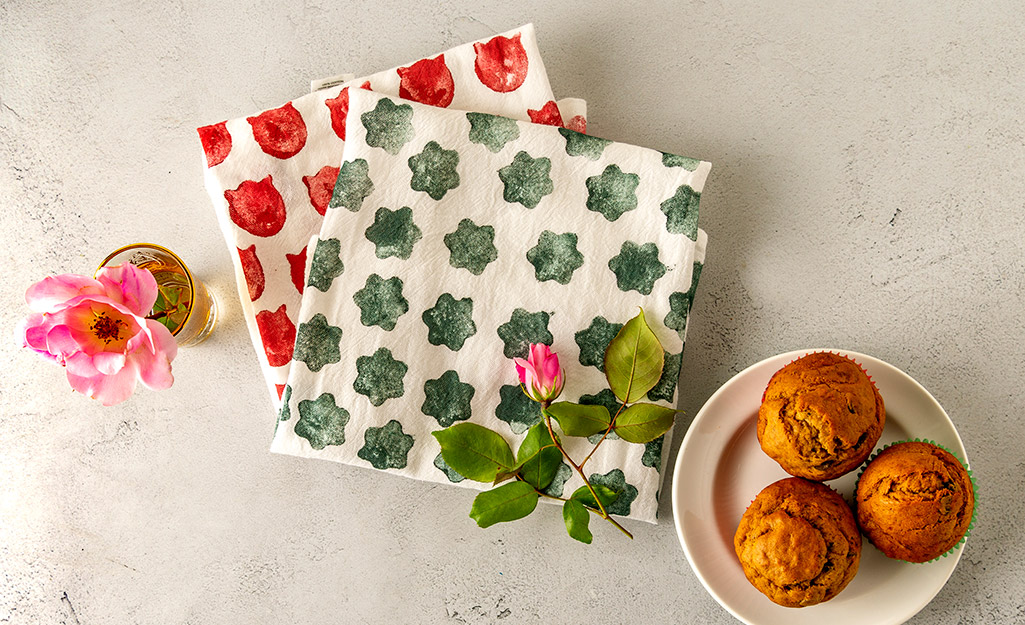 Allow the paint to dry thoroughly before you use or wash them. You can machine wash in cool water with a mild detergent. Overtime, the colors may fade a bit. To keep them looking their best, hand wash them and hang them to dry.
The Home Depot is your DIY headquarters. Looking for a product to complete your project? We have options to deliver online orders when and where you need them.
Explore More on homedepot.com