Project Guide
How to Care for Holiday Inflatables
Time Required:

Under 2 hours

Difficulty:

Beginner
---
Celebrate the season when you decorate your yard with a giant, inflatable Santa, reindeer or Jack O' lantern. Colorful, holiday inflatables usually come pre-lit with energy-efficient LED lights and many are self-inflating, so they go up quickly and deflate for storage.
Many plug-in inflatables don't only light up. They also twinkle, flash and display messages. Other holiday inflatables are animated, like a nine-foot tall dragon with moving wings and faux flames that appear to shoot out of his mouth. Learn how to care for holiday inflatables, and your family and neighborhood can enjoy your displays for years to come.
Where to Display Holiday Inflatables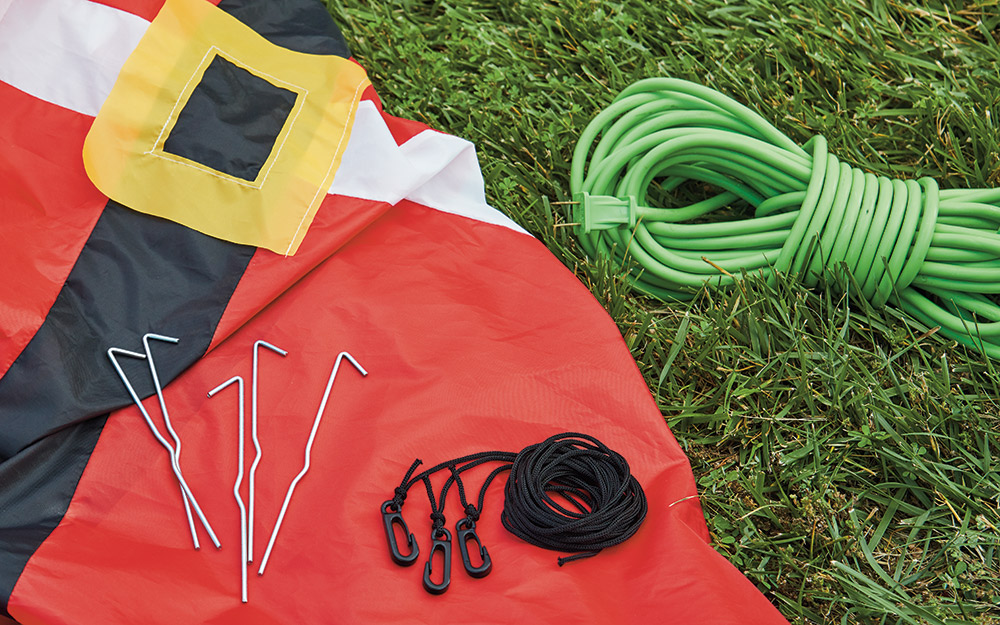 Measure your outdoor space and choose an inflatable that will fit into your decorating scheme without making your yard look crowded. Consider its height, width and depth. Leave enough space between inflatables so they won't bump into each other if they sway in the wind, and keep them away from tree branches or anything else that could catch or tear their fabric shells. Allow for some clearance around each inflatable in your display, so there's nothing nearby to cause damage it if happens to tip over.
Keep the inflatable near an electrical outlet. You'll probably need an outdoor extension cord to plug it in.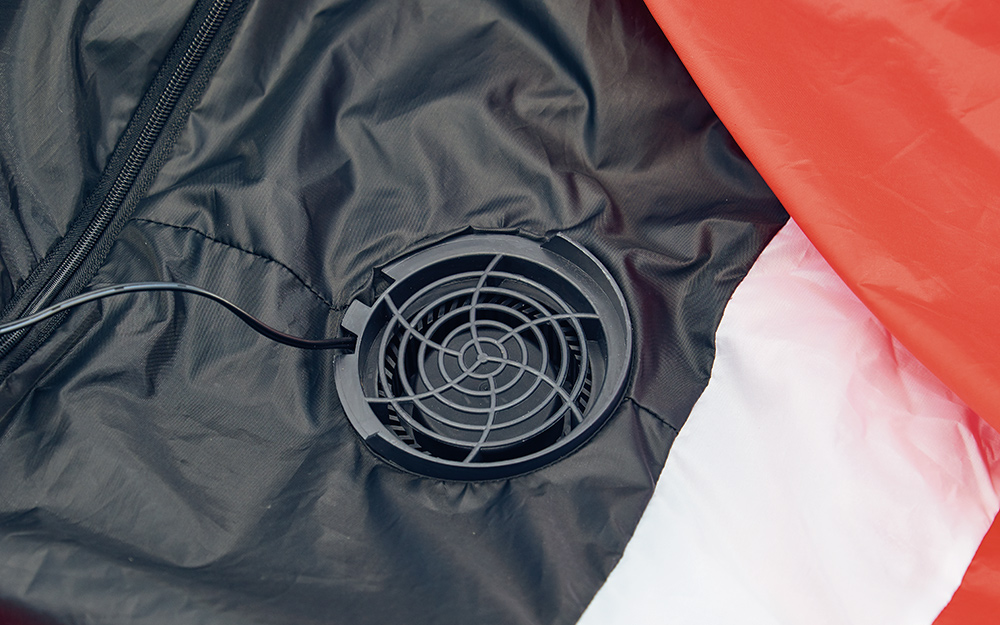 Make sure there's nothing around the fan that comes with your inflatable that might obstruct the air flow, so your decoration will blow up properly and the fan won't be overworked. Unroll the inflatable so it's flat on the ground before inflating it.
Once you've inflated your decoration, use the included tethers to stake it, following the manufacturer's directions. These will help keep it grounded when strong winds blow. Most manufacturers recommend unplugging your inflatables after running them for eight hours at a time. This can help your blower motor last longer.
How to Care for Holiday Inflatables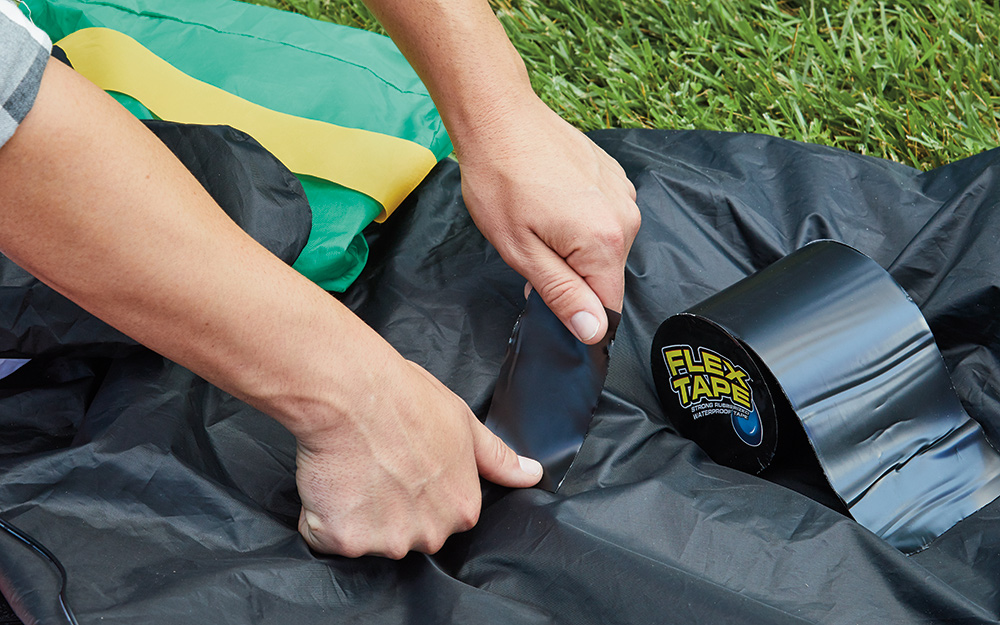 Most inflatable yard decorations are made from durable, waterproof nylon or other synthetic materials, so they can resist rain. For best results, keep them out of low areas where puddles form. Keep them clean by avoiding locations where mud might splash on them when it rains. If your inflatable stops working or works intermittently during bad weather, unplug it and take it inside to dry until the weather improves.
Inflatables are generally snow-resistant, too but some manufacturers recommend moving them inside if the temperatures drop well below freezing. Again, see your manufacturer's instructions for details. Most should also come inside temporarily if there are several days of heavy snow.
If your inflatable deflates in winter rain or snow, let it thaw completely before trying to inflate it again. Some inflatables come with patch kits so you can mend small tears. If yours doesn't have one, try repairing it with duct tape or clear, heavy duty packaging tape. If you can apply the tape from inside the inflatable, it will be less noticeable.
How to Clean Holiday Inflatables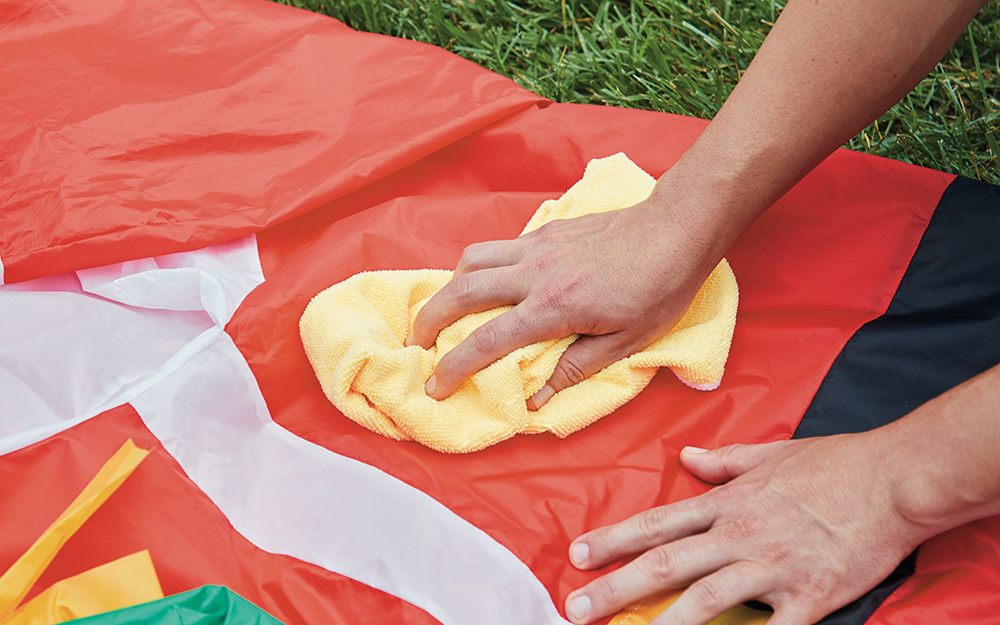 To clean the inflatable, wipe it with a damp cloth, such as an all-purpose cleaning cloth. Use a small amount of mild dishwashing soap if necessary and wipe again with clean water to remove the soap. Make sure the inflatable is clean and let it air dry thoroughly before storing it. Mildew and mold can form if it's damp.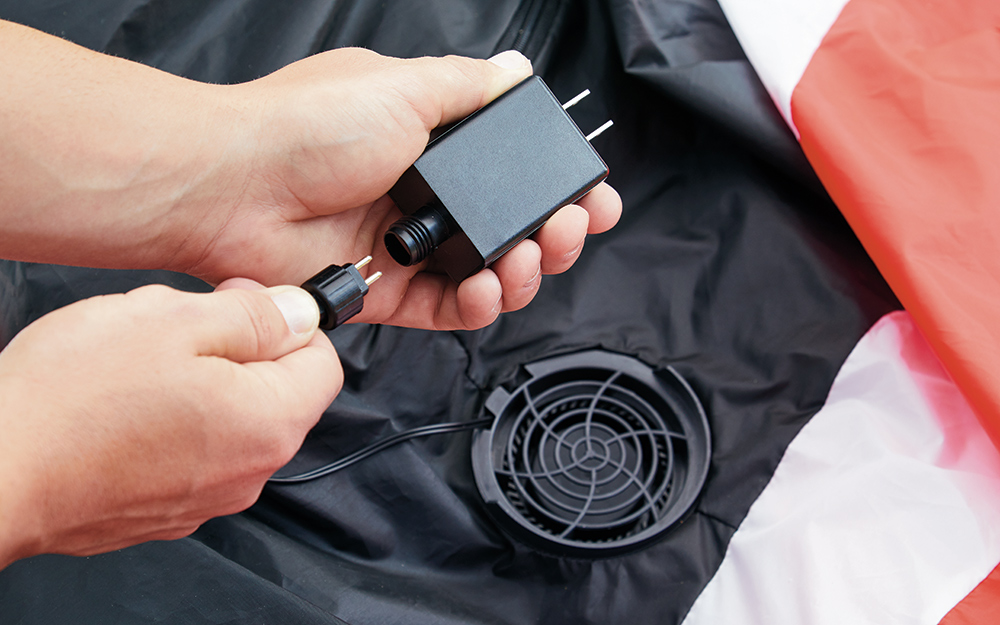 If your fan stops working, make sure it isn't jammed with a twig or other debris. Also, make sure your receptacle has power. If it has power, then there may be a issue with your adapter. Check your manufacturer's instructions for more information.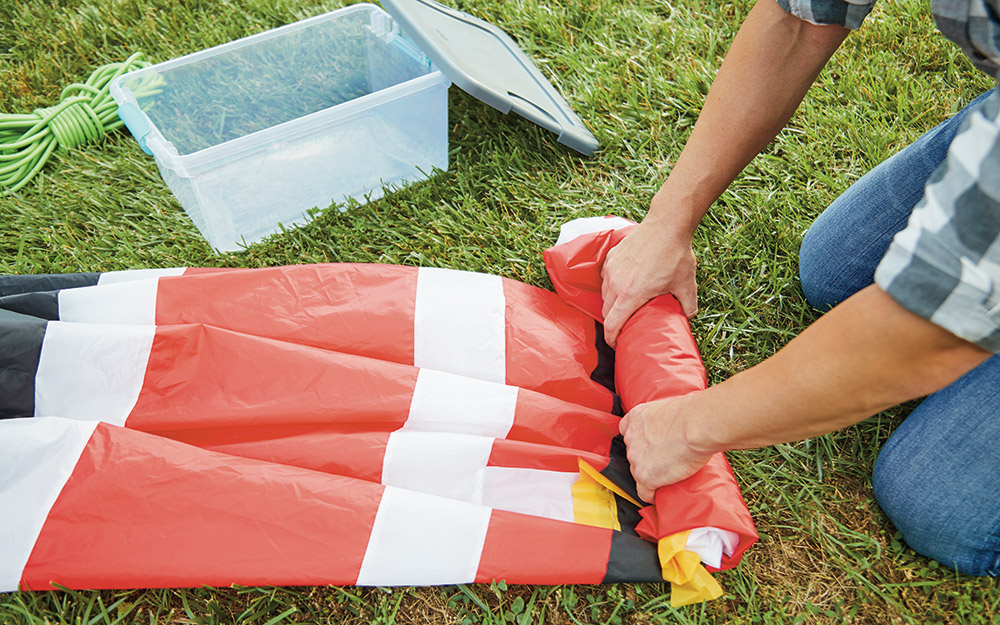 Keep the box and packaging your inflatable came in. Store all the pieces in the box at the end of the season, and you won't have to search for them or buy replacements next year. Read the manufacturer's instructions to see if you should close any zippers or vents before you put your decoration away.
If your original packaging is missing, use a storage bin with a lid that fits snugly. Put the manual and small parts in plastic bags and add them to the bin. Label the bin so you won't forget what's inside and keep it in a cool, dry location. The next time you take out the inflatable, check again for tears, rips or holes and repair them.