Transform your shower by upgrading to a multi-functional showerhead, or add sprays and jets that make more use of your existing water lines. This guide will highlight features to consider.

One of the most cost-effective ways to instantly upgrade your shower is to install a new showerhead. Explore a wide range of showerhead types, from gentle rain showers to invigorating dual-head sprays.
Adjustable showerheads with a variety of settings change spray patterns easily to suit your mood.
Hand-held showerheads are ideal for washing children and pets and make cleaning the shower easier.
Rain showerheads can be up to 12 inches wide and deliver a relaxing cascade of water from above.
Showerheads with a magnetic dock make it easy to pull and release the handshower, even with your eyes closed.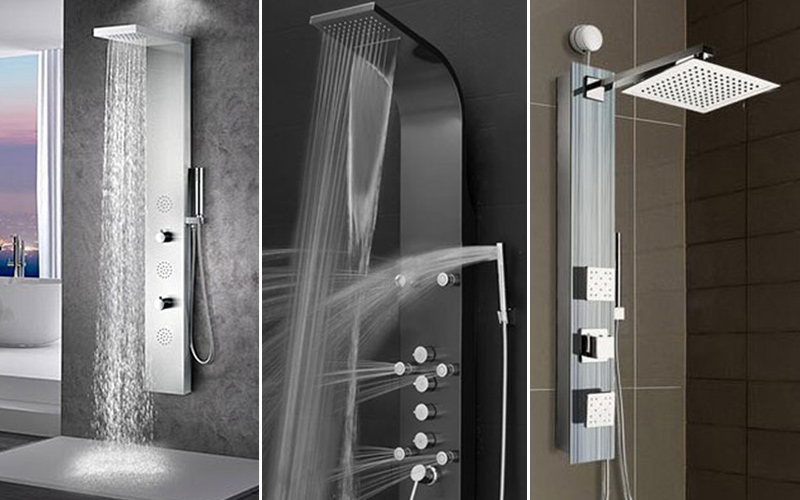 Shower Towers combine valves, body sprays, handheld sprays and water jets into a complete multi-angle, high-performance shower.
Simply adjust the angles on high and low sprays for a different shower experience whenever it suits you.
Many shower towers are pre-plumbed for easy installation and do not require a bathroom remodel.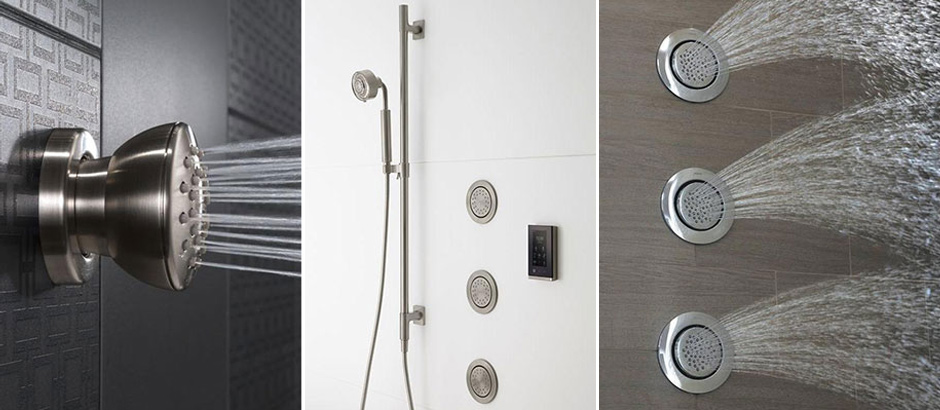 Shower jets offer personalized settings including pulsating spray patterns and pivoting showerheads.
Adjustable panels provide maximum coverage from above, below, front and back.
These are available in a variety of finishes to complement your existing bath decor.