Ready to upgrade your bathroom? Finding the right faucets to match your current fixtures can seem like a daunting task. There are two main factors to consider when adding a tub or shower faucet. You will consider the setup of your previous faucet and your personal style. The guide below will walk you through how to pick the best bathtub and shower faucets.
Tub Faucet Types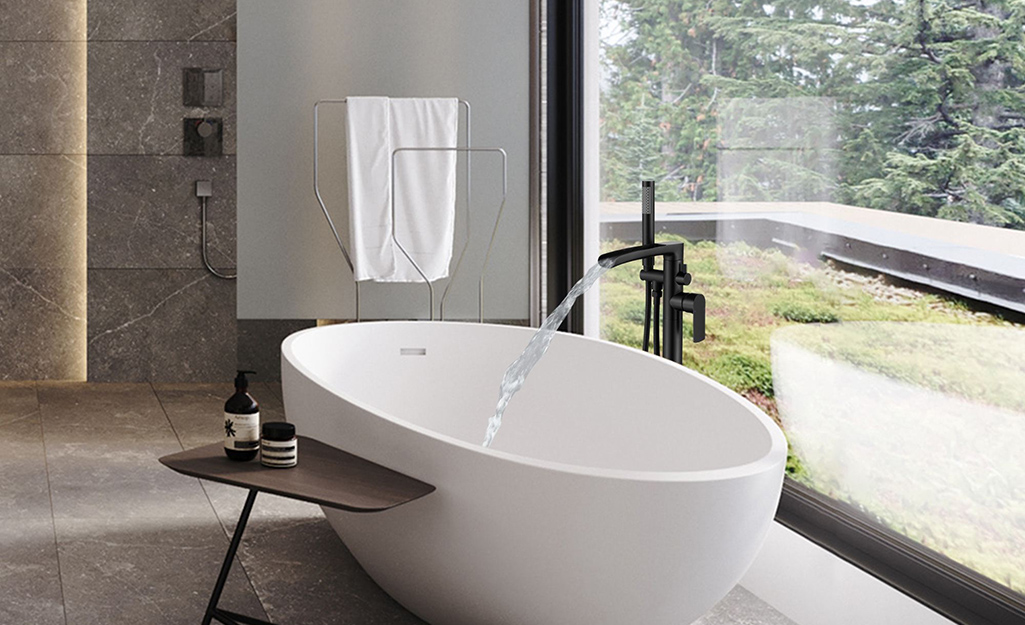 There are four main tub faucet installation options: freestanding, wall mount, tub deck mount or tub mount.
Freestanding: Used with tubs without pre-drilled holes (freestanding or pedestal tubs). The pipes come up out of the floor. Pipes are exposed and secured to the tub or wall for support. This type offers great flexibility since the faucet isn't attached to the tub. The faucet can be placed at multiple points.
Wall mount: Installed through pre-drilled holes on the bathroom wall over tub. The pipes are concealed and the spouts and handles are exposed. This option is often used for alcove bathtubs. When using this type, ensure the spout will be long enough to reach the tub basin.
Tub deck mount: Installed through pre-drilled holes in the tub rim (called the deck). They may also be installed on the surrounding tile surface on a drop-in tub. The pipes are concealed and the spouts and handles are exposed. This type is often paired with drop-in, claw foot and freestanding tubs.
Tub wall mount: Installed through the tub wall. Pipes are concealed and the spouts and handles are exposed. This type is often paired with claw foot, alcove, drop-in or freestanding tubs. Measuring is important to avoid any headaches. Measure the distance between faucet holes before purchasing this faucet.
Additional Tub Faucet Considerations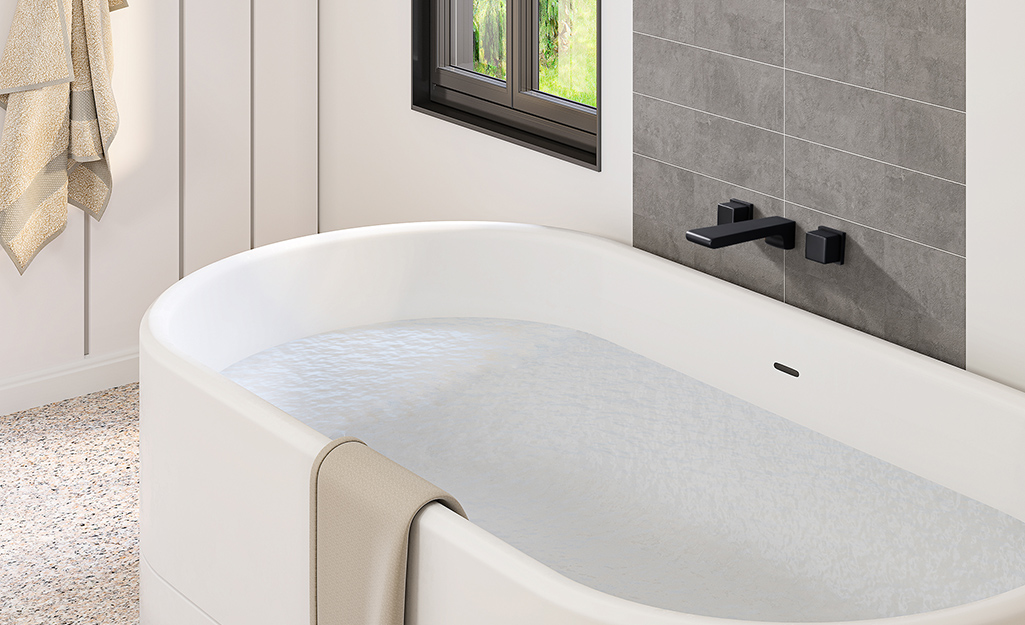 When picking out a faucet for your tub, keep the following in mind as well:
Tub faucets are available in multiple configurations or setups. A faucet can be single handle, double handle, or triple handle. 
Some faucets feature a handle as a diverter. This replaces a diverter located on the tub spout.
Important note: Tub faucets are NOT interchangeable with sink faucets.
Shower Faucet Types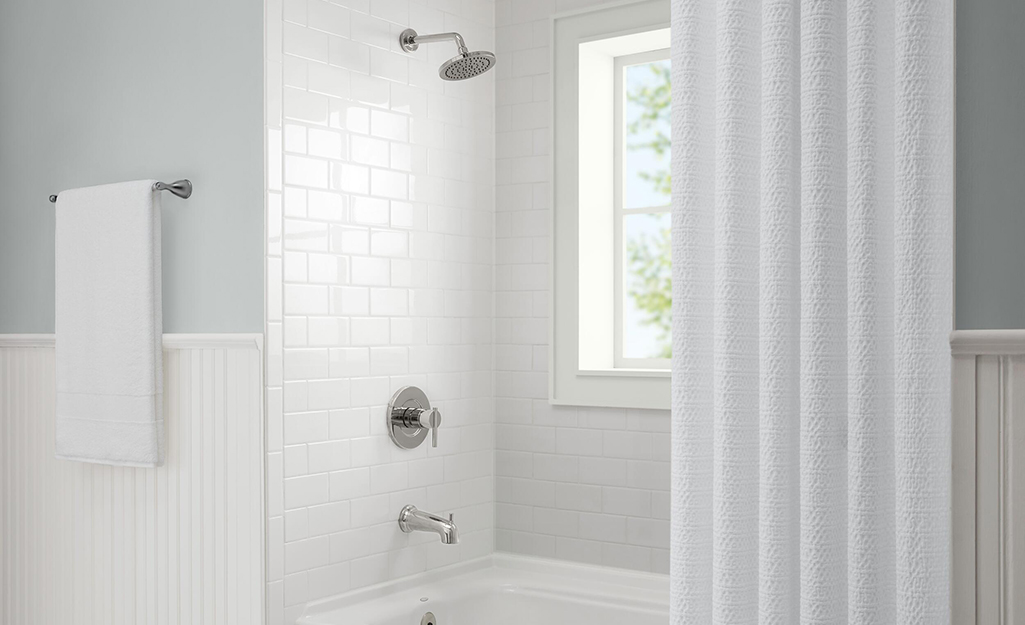 Shower faucets come in two main types. You can choose a solo shower head. Or, you may opt for a combination option offering shower and tub faucets.
Bathtub and shower faucet combos: Features an all-in-one configuration. This takes the guesswork out of separately choosing each component. Installation is sometimes easier, too.
Solo shower faucets: Features a shower head and handle only. No tub handles. It's available in various styles and finishes. This option makes it easy to complement standalone showers.
Additional Shower Faucet Considerations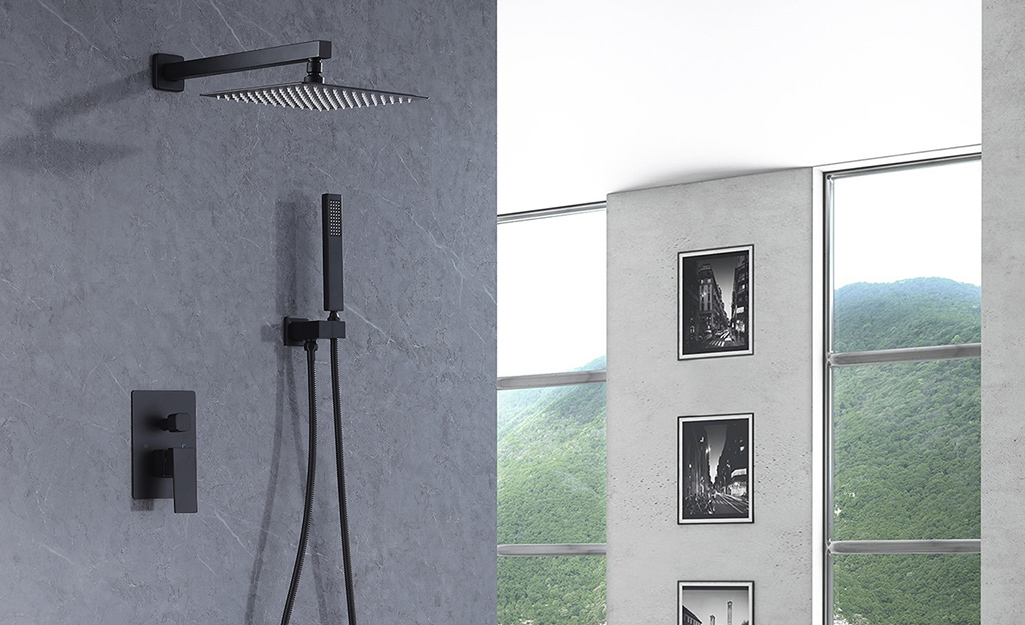 When picking out a faucet for your shower, keep the following in mind as well:
Shower faucets are usually wall-mounted. In tub/shower combos, it can be tub-mounted.
Shower faucets are available in multiple configurations. There's a one-handle or two-handle shower faucet. Or sometimes, a third handle shower that serves as diverter for the shower. Some single-handle models offer more precise control of volume and temperature of water.
Tub and shower faucets can be replaced with a shower-only faucet. You just have to cover the unused hole with a spout hole cover. This works best in situations where the spout emerges from the tile wall.
Material and Finish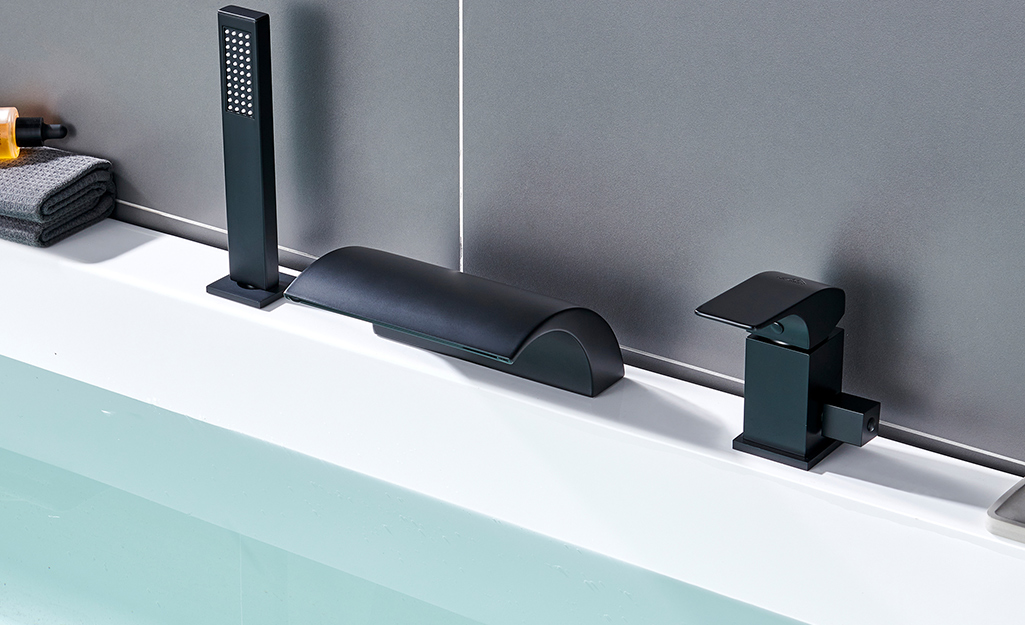 There are many materials and finishes available for faucets. Five of the most popular options are: 
Chrome: Comes in polished, brushed or matte finishes. Chrome is a durable, affordable and easy-to-clean material. It resists oxidation, but does show watermarks. 
Nickel: Comes in brushed, titanium or a satin finishes. Nickel is also durable and easy to clean. Products with a titanium finish resist scratching and tarnish.
Mixed colors with metallic tones: This can be easily matched to your existing color scheme.
Brass: Comes in high gloss, satin or antique finishes. This option resists damage and wear.
Bronze: Comes with polished, brushed or darker oil-rubbed looks. It resists scratches, tarnishing and corrosion. Bronze complements existing neutral color palettes.
Accessories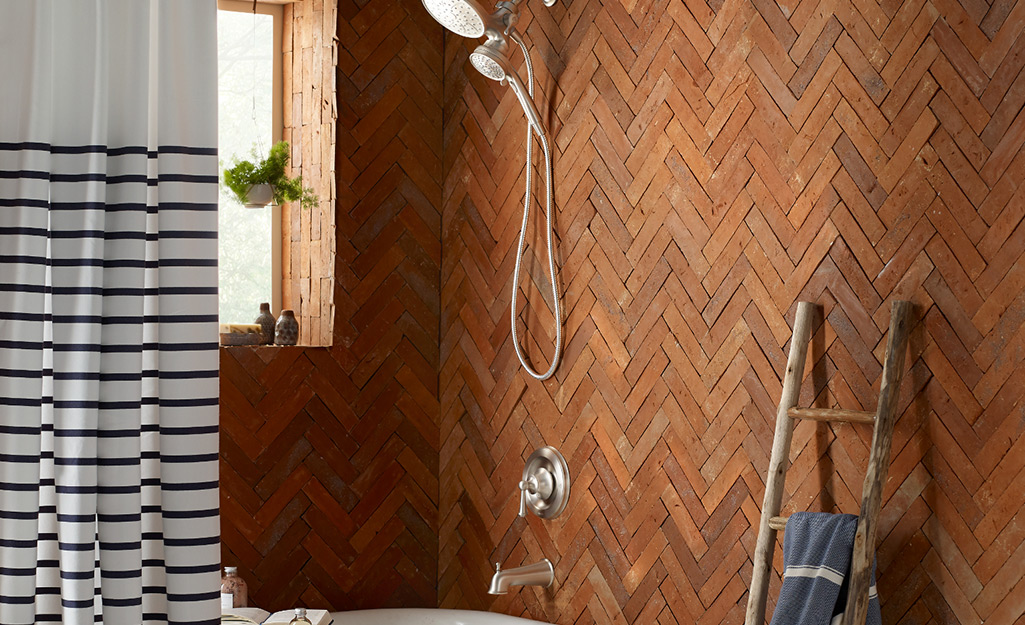 Along with your new bath or tub faucet, you can add in some new accessories: 
Diverters: Shift the flow of water from the spout to the shower head. These are commonly located on the spout. It's pulled upward when water is flowing to activate the shower head.
Handheld showers: Make rinsing off and tub cleaning easier. May require an additional hole in the tub for installation.
Anti-scald valves: Protect a bather from extreme temperatures. It prevents bursts of scalding hot or freezing cold water. No more worrying during toilet flushing or dishwasher runs.
Pressure-balancing valves: Maintain preset water temperature. When hot or when cold water pressure suddenly drops, it keeps you safe. This may not be a suitable option if you're remodeling an older house. Corrosion in the pipes tends to affect the efficiency of these valves. Get your pipes pressure-tested before purchasing the valve to prevent issues.
Thermostatic valves: Monitor temperature and adjusts the flow of hot and cold water. This helps to maintain a preset temperature.
WaterSense: This label is applied to faucets or accessories (like aerators). WaterSense products use a maximum of 1.6 gallons per minute. This reduces water flow by 30% or more without sacrificing performance.
Let us take care of your bathroom remodel for you with our installation services. Shop The Home Depot mobile app for the latest in bathtub and shower faucets and everything you need to update your bathroom and home. 
Explore More on homedepot.com