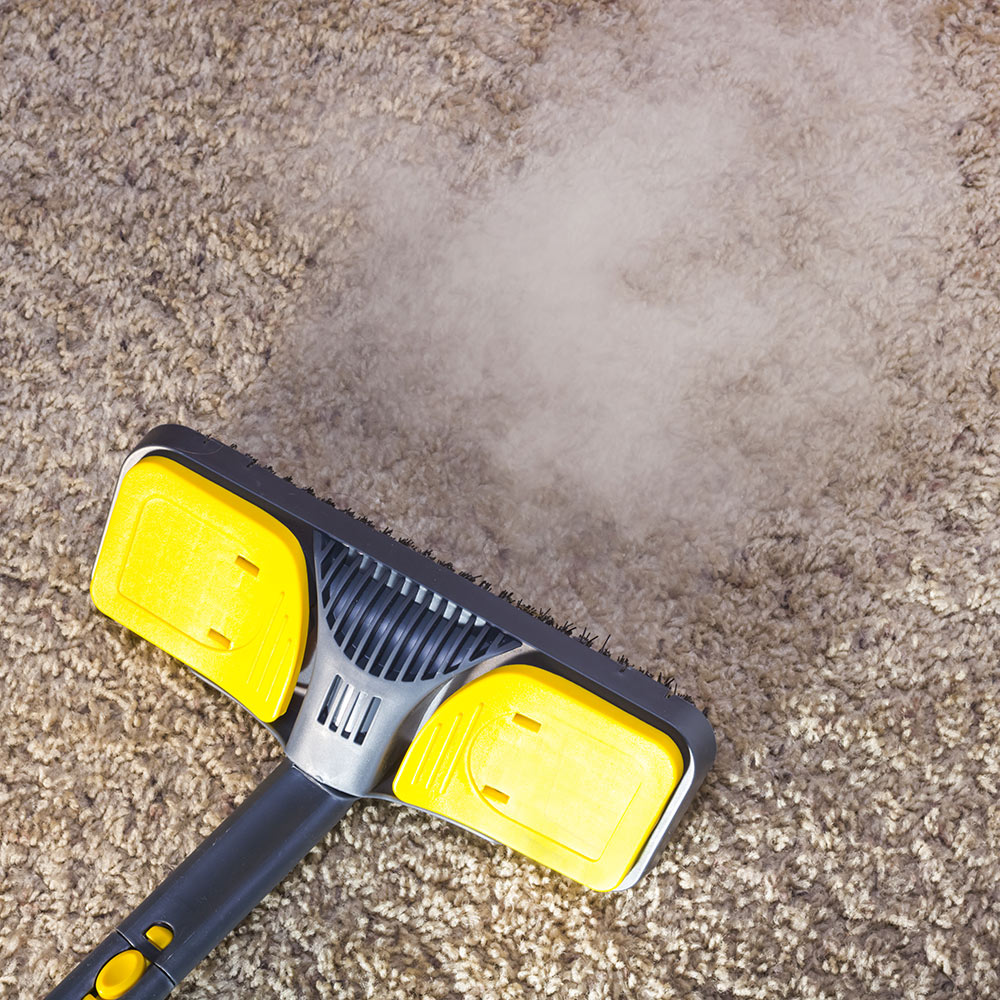 Carpet adds texture, color and warmth to a home, but daily use can cause stains, as well as trap dust and allergens. While regular vacuuming is the first step in cleaning carpets, an annual deep clean is recommended to help extend the life of your carpet and keep your home looking clean.
Understanding how to clean carpets starts with discovering that there are different types of machines available. Whether you need an upright carpet cleaner or a steam cleaning machine, you can buy or rent carpet cleaners based on your specific need.
When it comes to cleaning carpets, there are also a variety of floor cleaning solutions for each method. From all-purpose cleaners to those with added features like stain repellents, low-foam agents or deodorizers, there are a variety of ways to tackle whole house carpet cleaning and specific stains. Follow this easy plan to make cleaning carpet at home easier.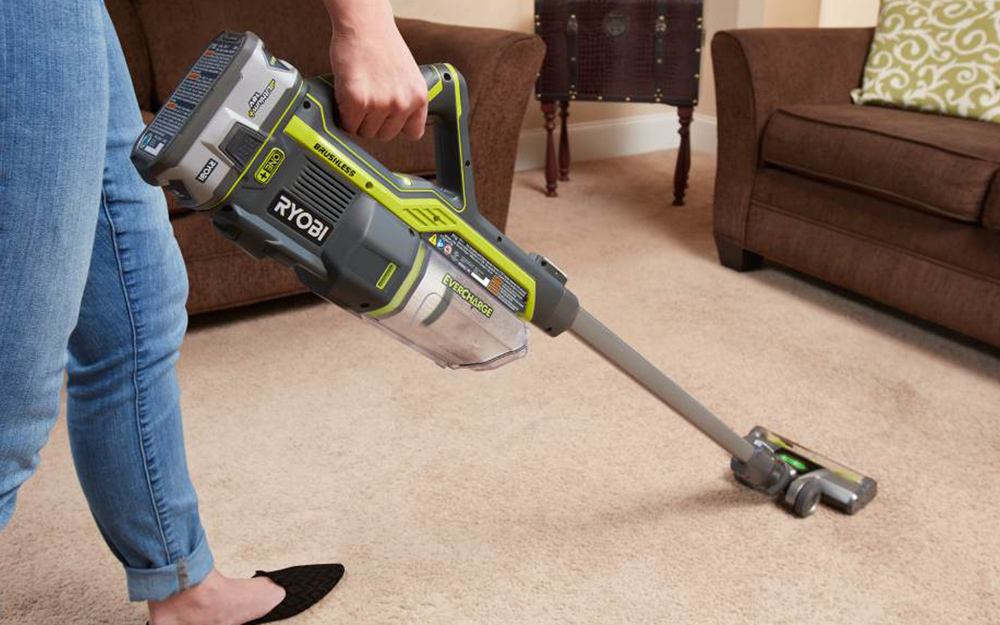 Prep the room/area you are planning to vacuum by moving furniture, cords and other items that may be in the way.
The best way to clean a carpet is to begin with a vacuum. Carpets should be vacuumed often to prevent dirt from being ground into the carpet backing or from wearing away carpet fibers. How often you vacuum will depend on the size of your household and the pets that live with you.
Use various vacuum attachments to clean carpet edges and around any furniture that cannot be moved.
Vacuum in two directions, perpendicular to each other for best results.
Tip: A vacuum cleaner with a rotating bristle is best for lifting embedded dirt.
2
Choose the Right Floor Cleaning Solution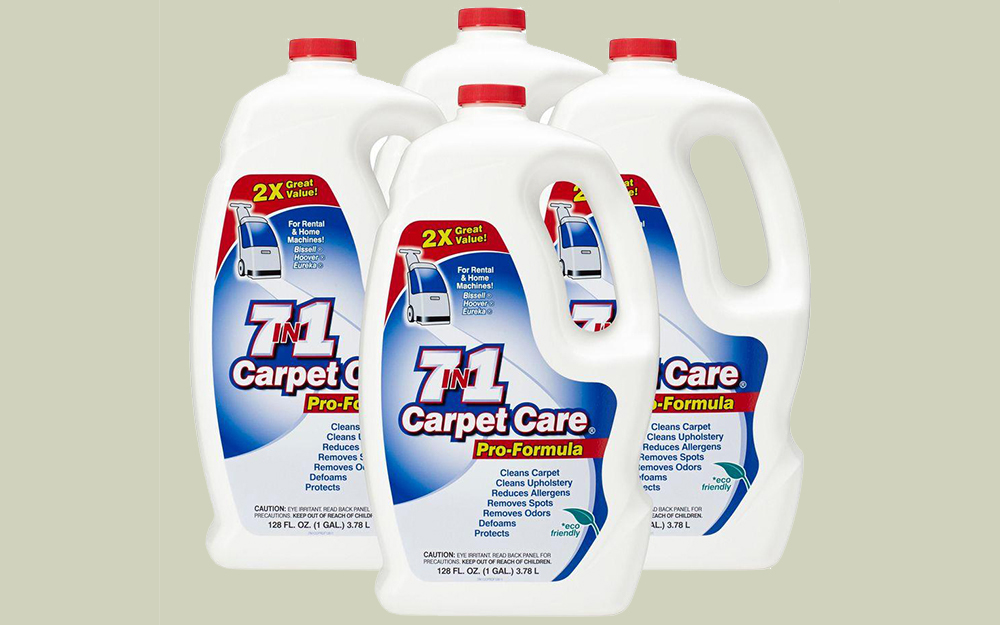 As mentioned earlier, there are a variety of carpet cleaning products available. Always read the label and manufacturer guidelines on how to clean carpets using the specific machine you selected to ensure that you have chosen the correct product.
Test the product on an area of carpet that is hidden away from plain view rather than on the stain itself to test the carpet's colorfastness. If you notice any dye changing or if the cleaner stains the carpet, opt for another type.
3
Pre-Treat Stains and High Traffic Areas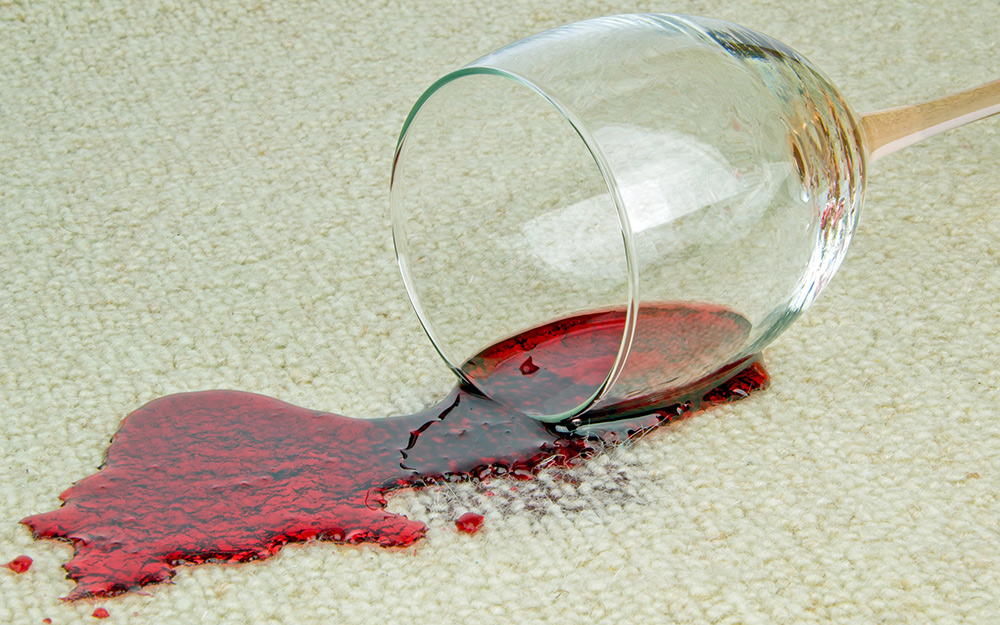 Test for colorfastness by spraying spot cleaner in an obscure corner.
Spray the cleaner on the stain following the manufacturer's directions and blot with a clean, white cotton towel. For stubborn areas, gently rub with a scrub brush and then blot with a clean white towel.
Repeat until stain is gone. Extremely tough stains may require multiple treatments.
Tip: When spot testing, use a clean white cloth so colors do not run onto the treated area. 
4
Select Cleaner and Begin Steam Cleaning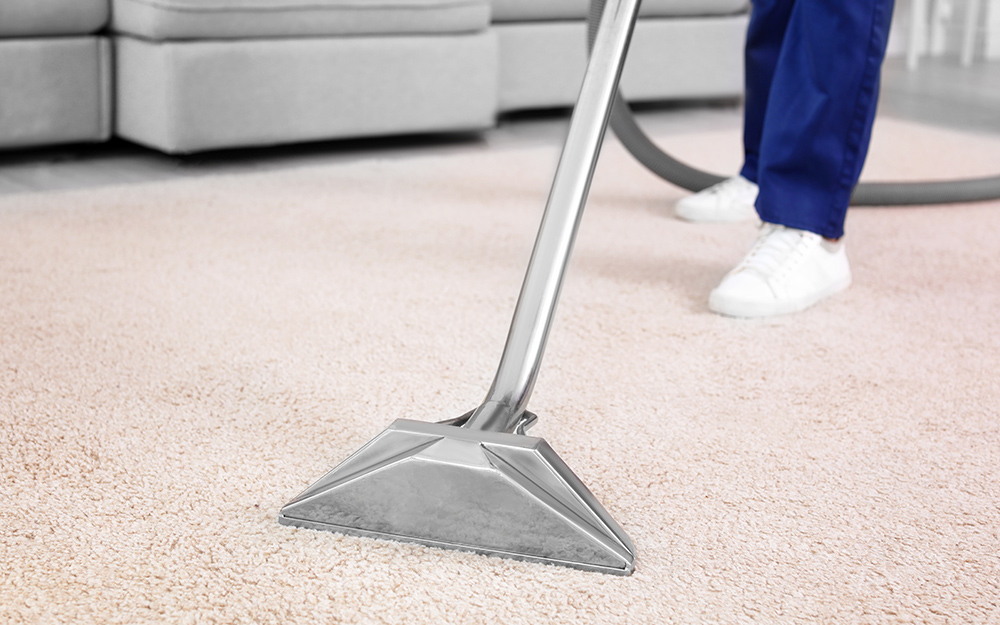 Buy or rent a carpet cleaner. Portable carpet cleaners are available from The Home Depot for purchase or for rent and are offered in a variety of options.
Before you begin, be sure to read the instructions included with the machine you choose.
Using hot water and a small amount of the cleaner you have selected, begin cleaning the carpet using the steam cleaner, moving from front to back slowly.
The machine is made to push out water as you move forward and pull it back up as you move backward, so be sure to allow the machine to pull up as much water as possible to avoid mold and mildew.
Tip: For large furniture that cannot be moved prior to steam cleaning carpets, place plastic sheeting under the legs to prevent damage. 
5
Vacuum Again and Reorganize Rooms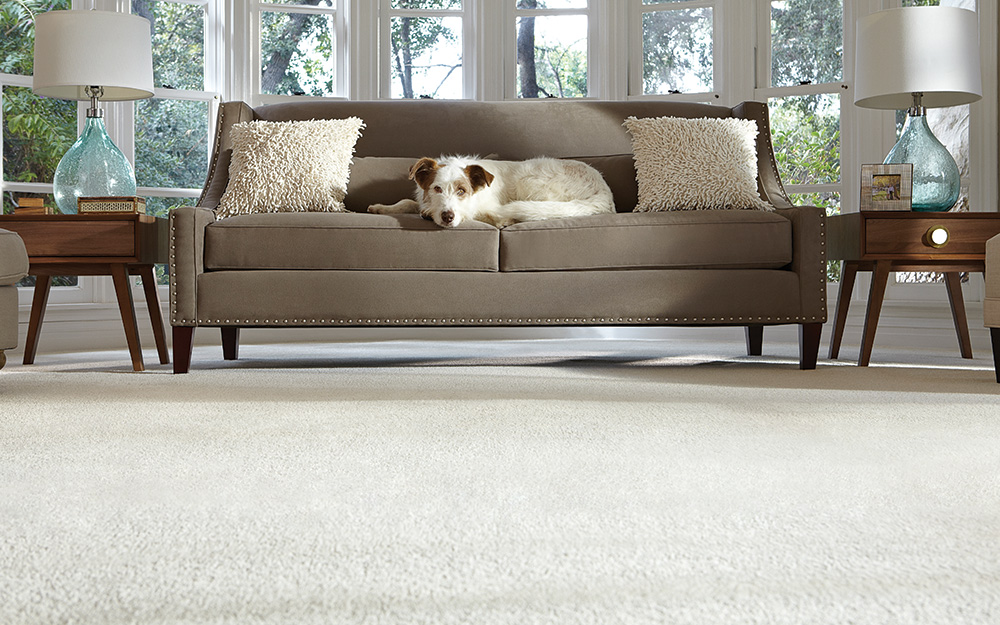 Once you have let the carpet fully dry, vacuum one more time to be sure the carpet is dust free.
Remember to remove the plastic from underneath furniture and return moved items.
Regular vacuuming is important to remove soil and protect against wear from ground-in dirt.
Stains require special treatment. Look for spot removers that treat food stains or deodorizers that remove odors caused by smoke, mildew, food or animal waste.
Carpet cleaners and spot removers come in various forms like foams, ready-to-use sprays or concentrates. Everyone's idea of the best way to clean a carpet will differ depending on what they are trying to accomplish. To find the right floor cleaning solution for you, experiment with products until you find the one that works best for you.
Explore More on homedepot.com