Presented by Ashley Basnight of Handmade Haven 
Learn how to make a metal snowflake advent calendar that makes counting down to the holiday even more fun. This guide will show you step-by-step instructions to create a DIY calendar that you can use year after year using just a few tools and materials.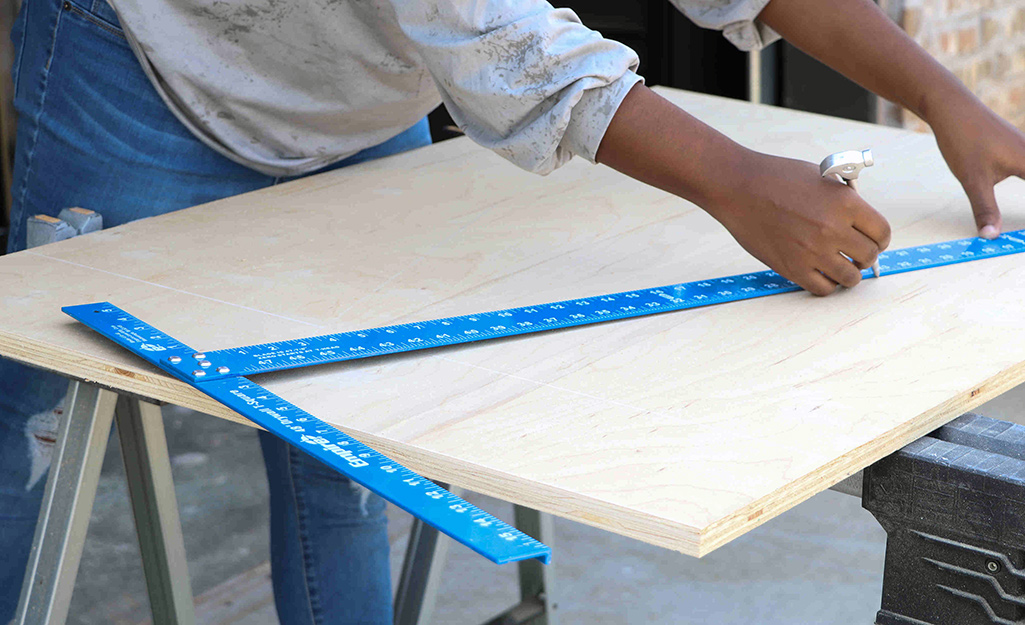 After you have gathered all of the materials needed for this project and prepped your work area, it's time to mark your triangle cuts. 
Using a T-square, measure and mark the appropriate cuts on your 3/4-inch piece of plywood to create a triangle. 
First, make a marking at the top center of the plywood board (14 3/4-inches). 
Then, draw two lines on each side connecting the bottom corners to the top marking.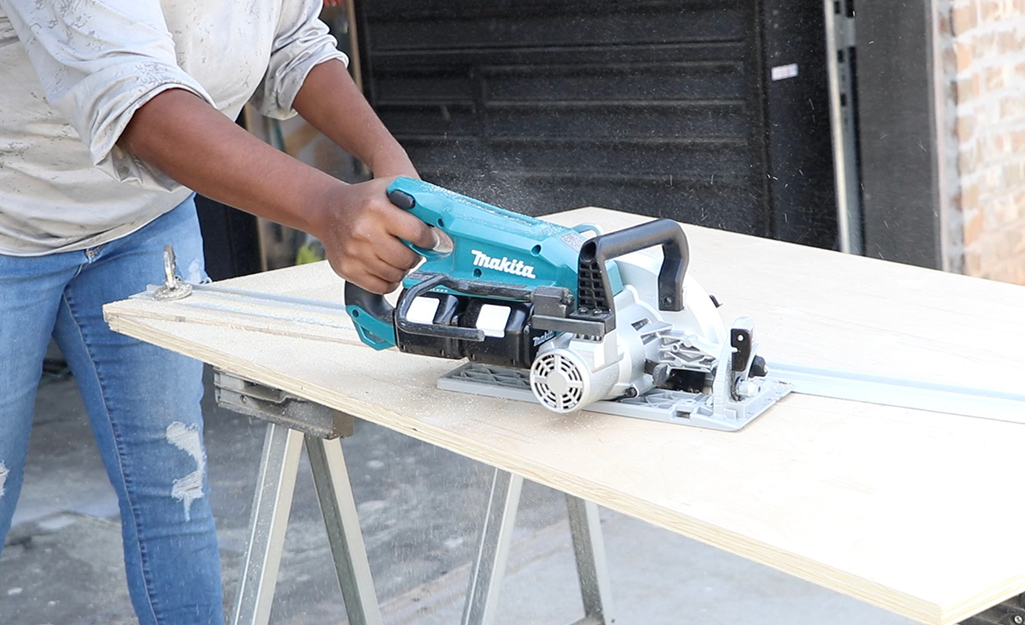 Clamp a straight edge to your plywood board to enable a straight cut. Using a circular saw, cut out the triangle.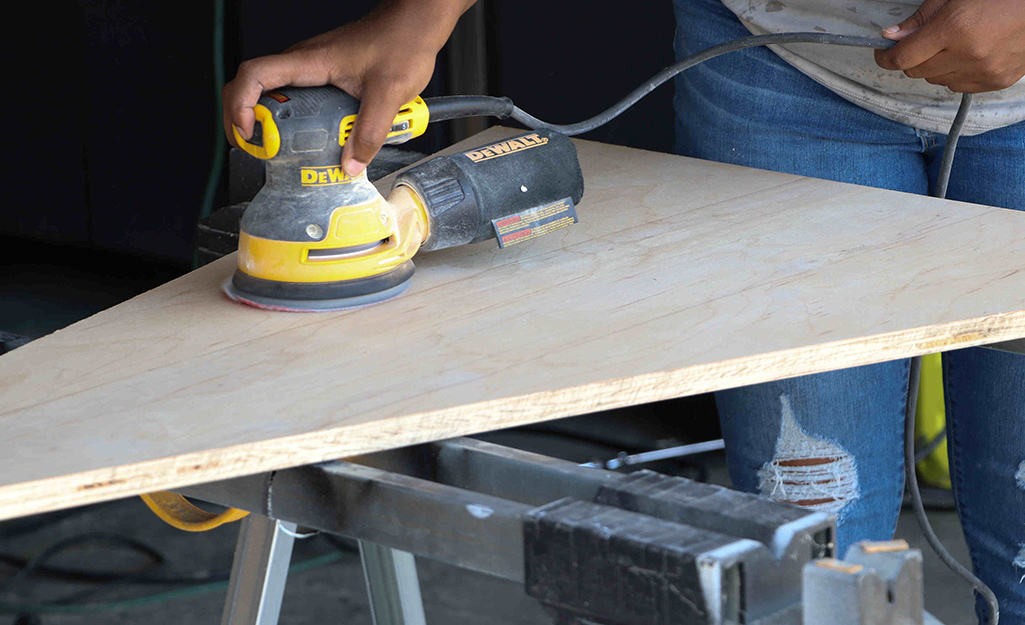 Using your orbital sander and 80-grit sandpaper, sand down the triangle. Then sand again with 220-grit sandpaper.
4
Cut Out Aluminum Snowflakes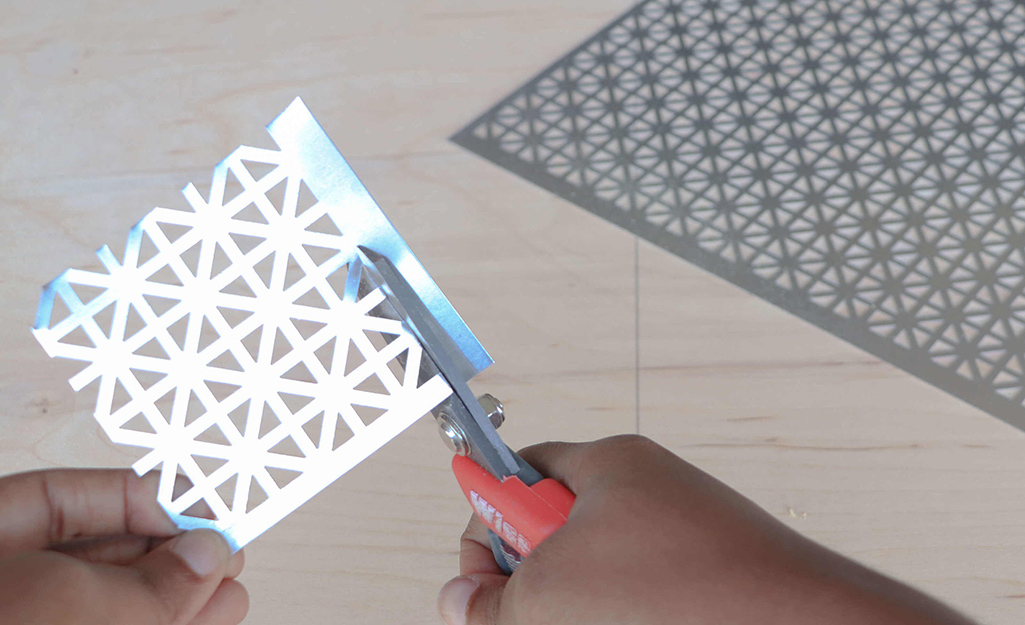 Using your snips, carefully cut out your metal snowflakes from the aluminum sheet. This project calls for 25 snowflakes.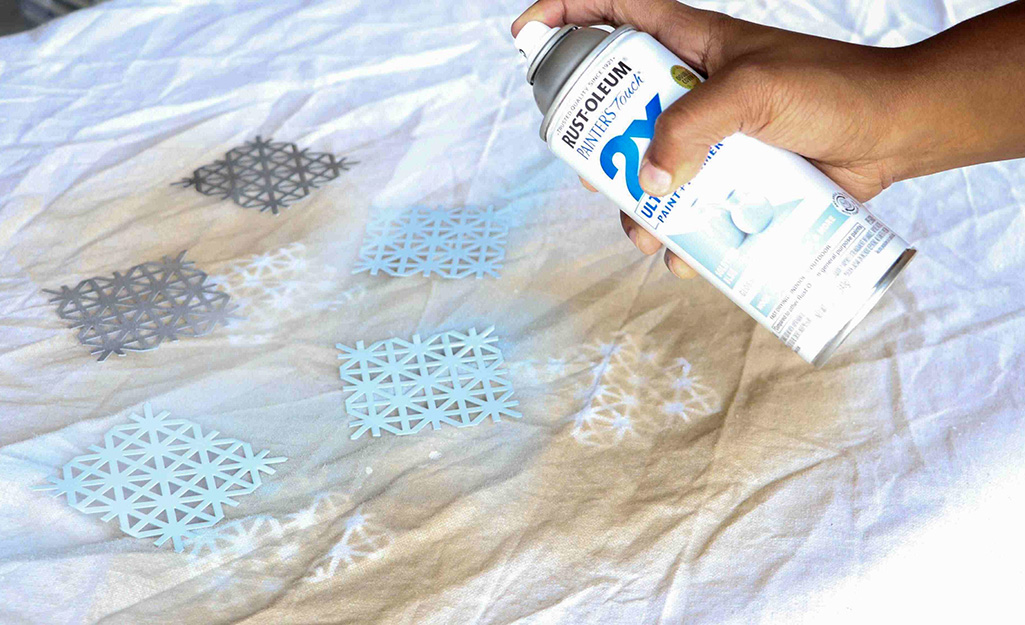 Spray paint your snowflakes with the color of your choice. Be sure to spray lightly and evenly for a nice clean look.
6
Drill Pilot Holes for Hooks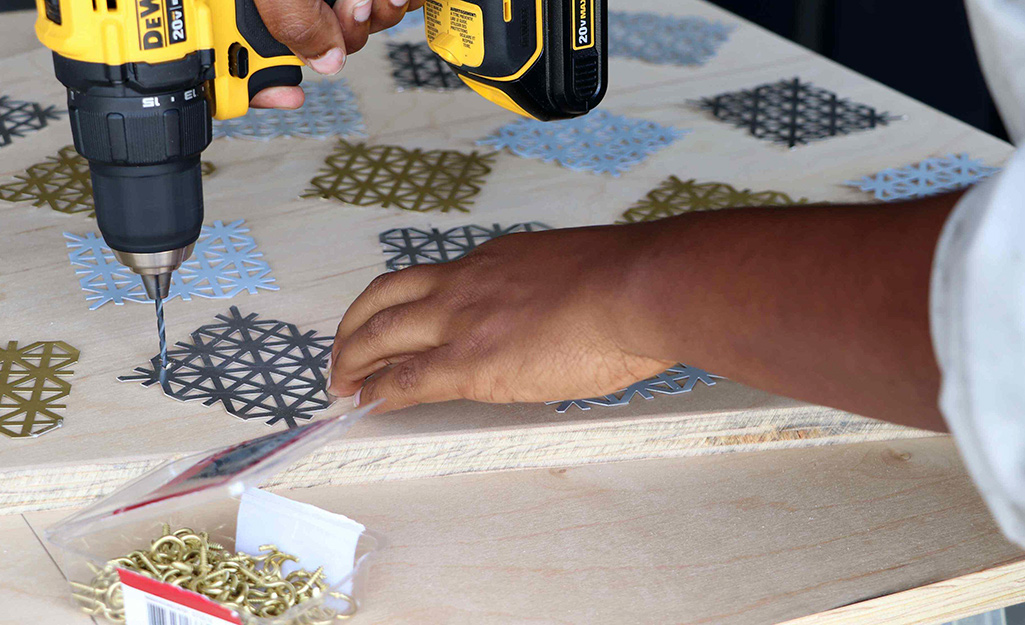 Drill a pilot hole where you think the snowflake is best placed. Be sure to not drill in all the way but slightly, just enough to make it easier to screw in the cup hook.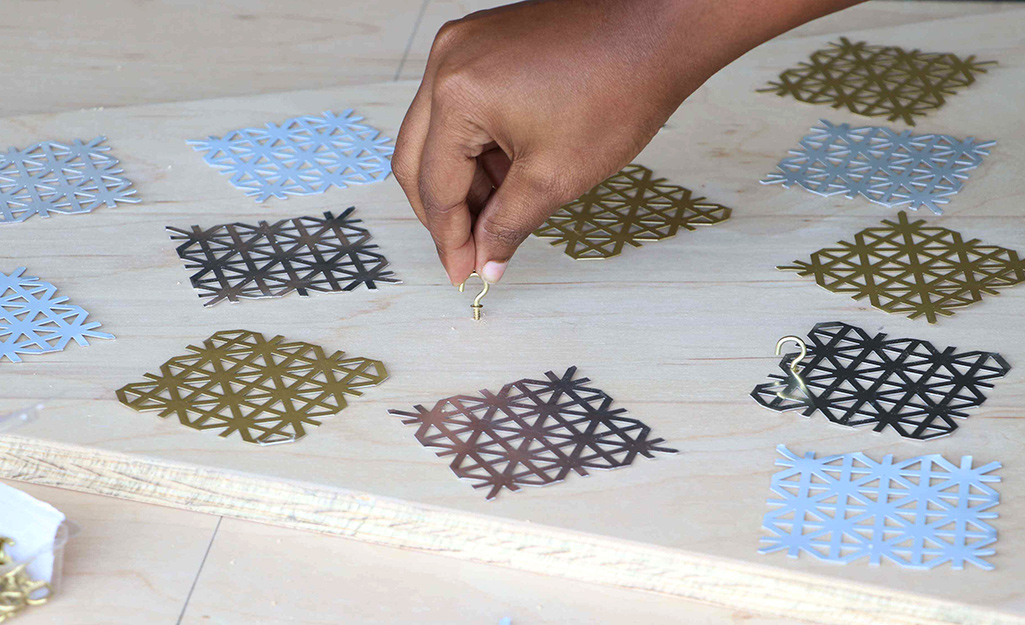 Screw in cup hooks tightly. 
Hang your snowflake on top of them.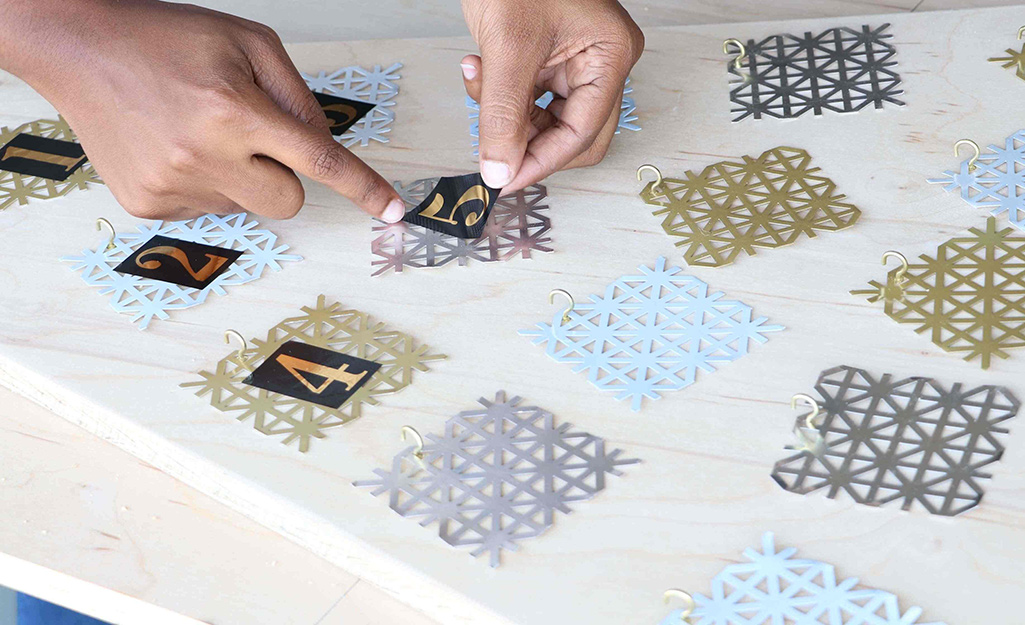 Add the applicable numbers by using number stickers. Peel off the numbers and place them evenly on the snowflake. 
For the double numbers, layer one number on top of the other. Use craft scissors to cut off the excess adhesive.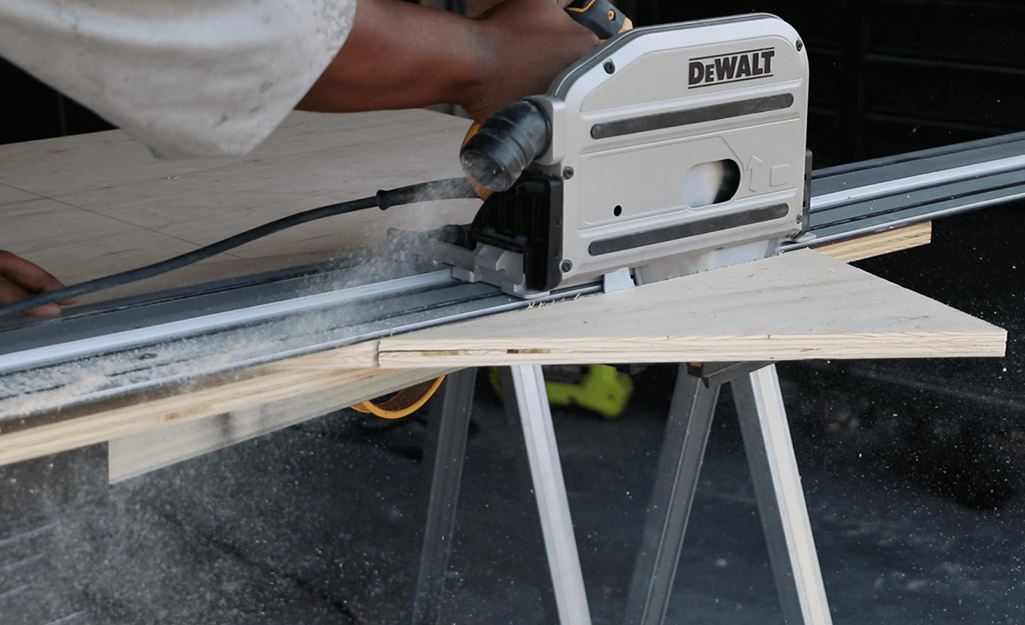 Using excess wood from the larger triangle, cut out a smaller triangle with your circular saw. This smaller triangle will hold your metal snowflakes as you remove them from the calendar.
Sand the small triangle down with an orbital sander.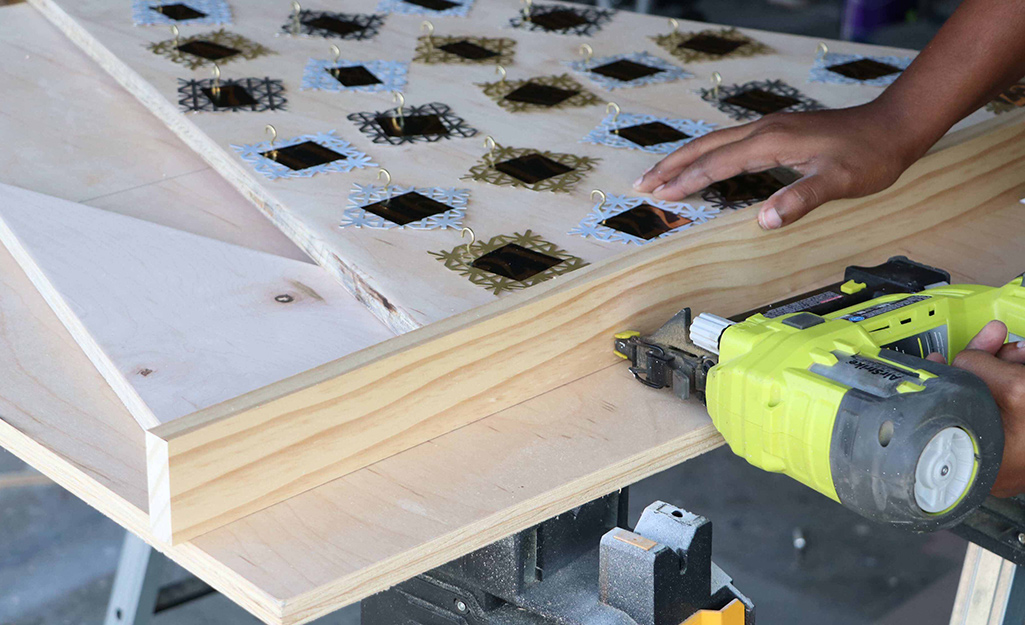 Cut down the 1 x 3 board to 39 1/5 inches and attach it to the assembled advent calendar using 2-inch brad nails and a brad nailer.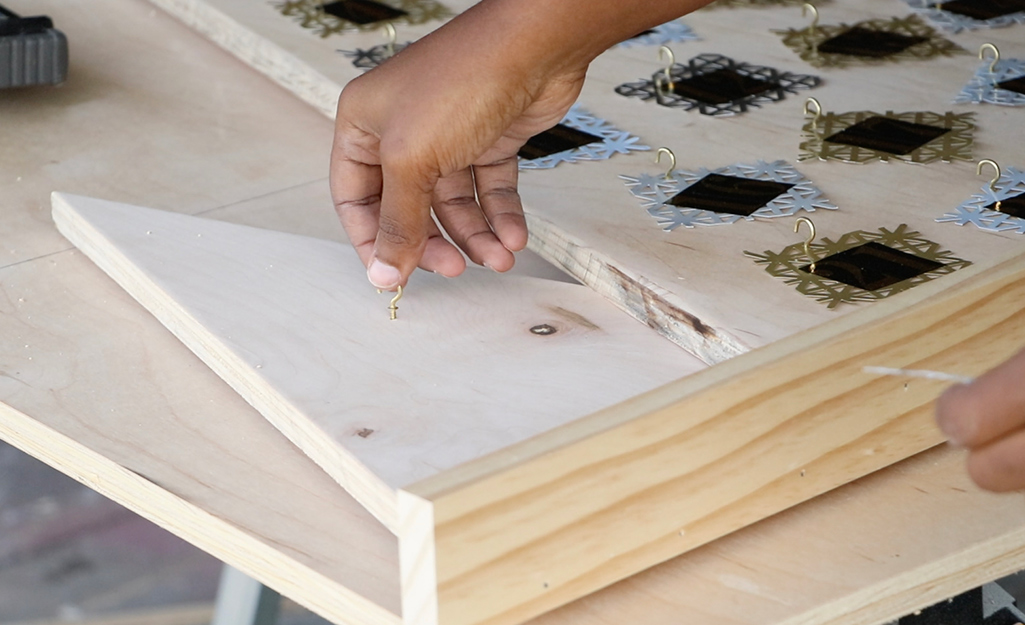 Repeat the same steps above to add one cup hook to the smaller triangle.
12
Let the Countdown Begin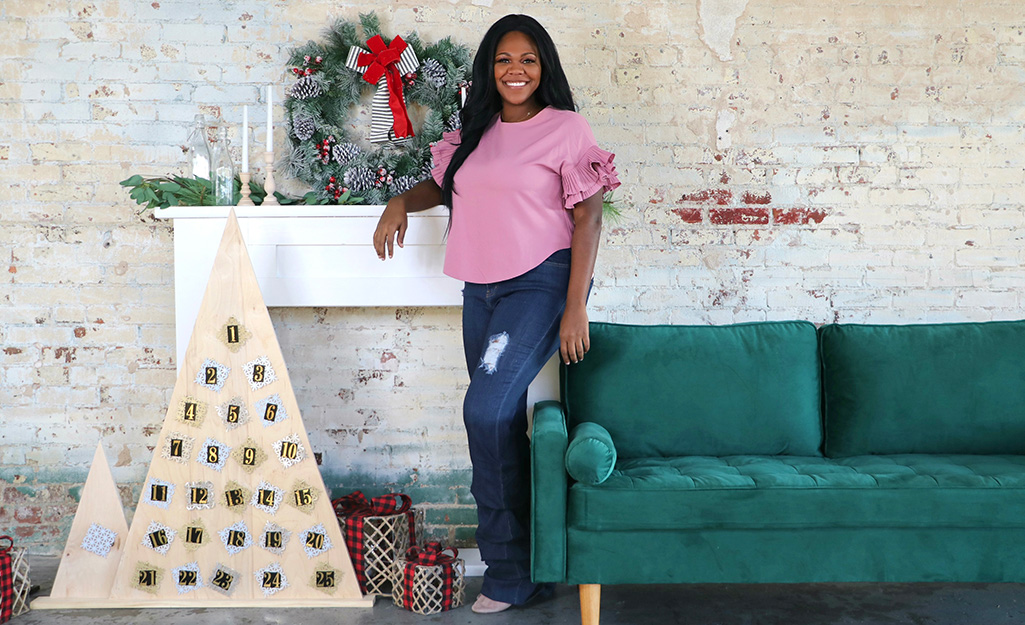 Now set up your advent calendar and enjoy counting down the days until Christmas!
Learning how to make a custom metal snowflake advent calendar is a creative project that can be done as a family or on your own. It's also a fun way to add a bit of personal style to your holiday decor. Looking for a product to complete your project? We have options to deliver online orders when and where you need them.
Explore More on homedepot.com