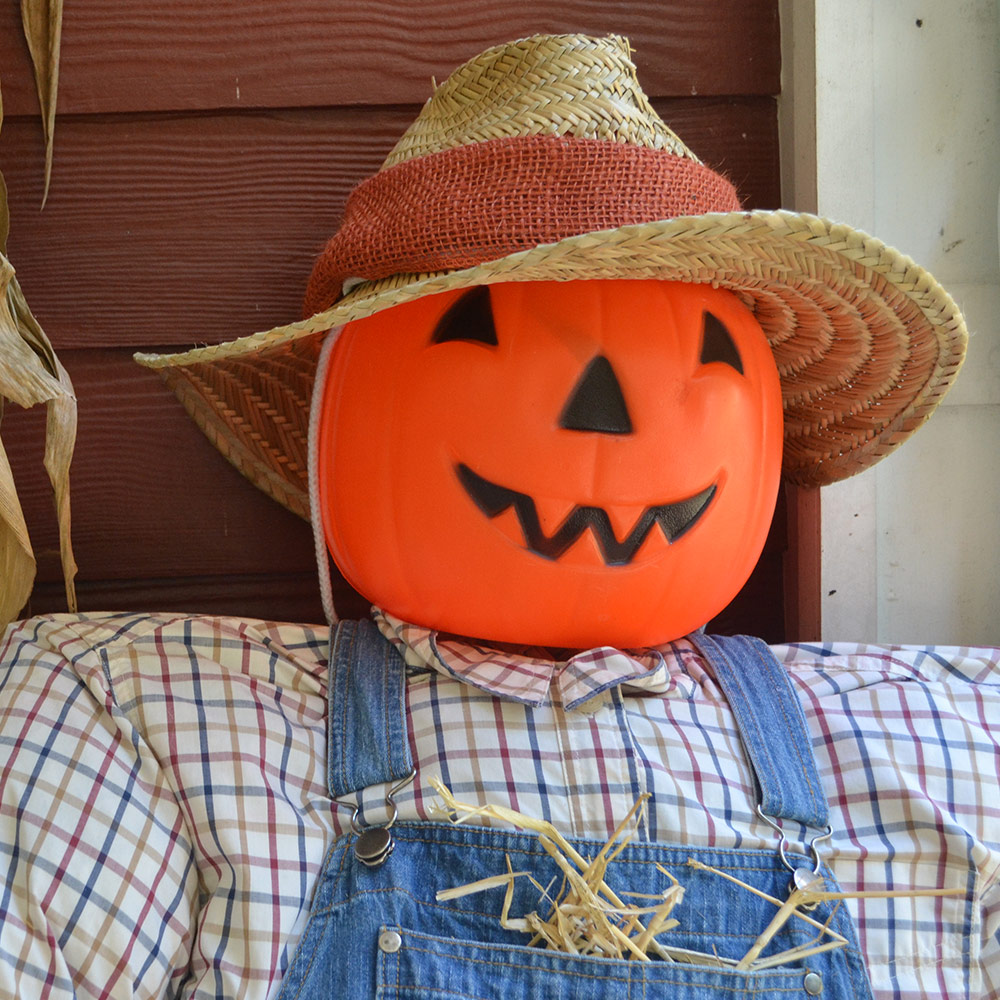 Welcome Halloween guests to your front porch with a rustic scarecrow surrounded by pumpkins and pots of mums. In the true scarecrow tradition, he's created with upcycled and repurposed materials.
Photos by Laura Mercer
1
Build the Backbone and Shoulders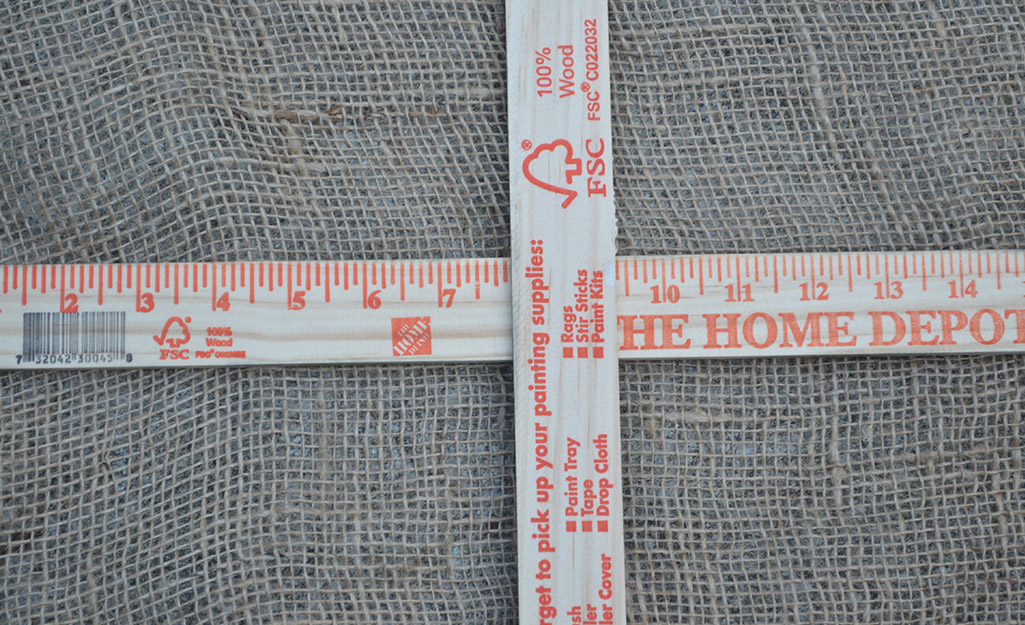 Begin with a yardstick and a 5 gallon paint stick that will be the backbone and shoulders of the scarecrow.
Working on a table or the ground, place the yardstick vertically. Center the paint stick horizontally at the 8-inch mark.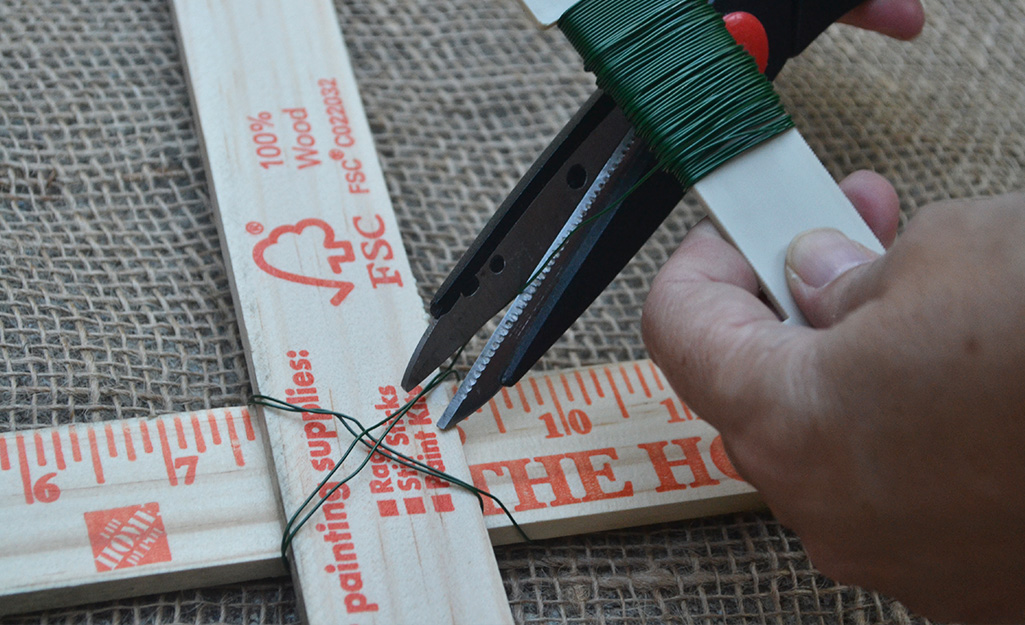 Wrap floral wire around the point where the sticks meet. Pull wire tight and use scissors to cut.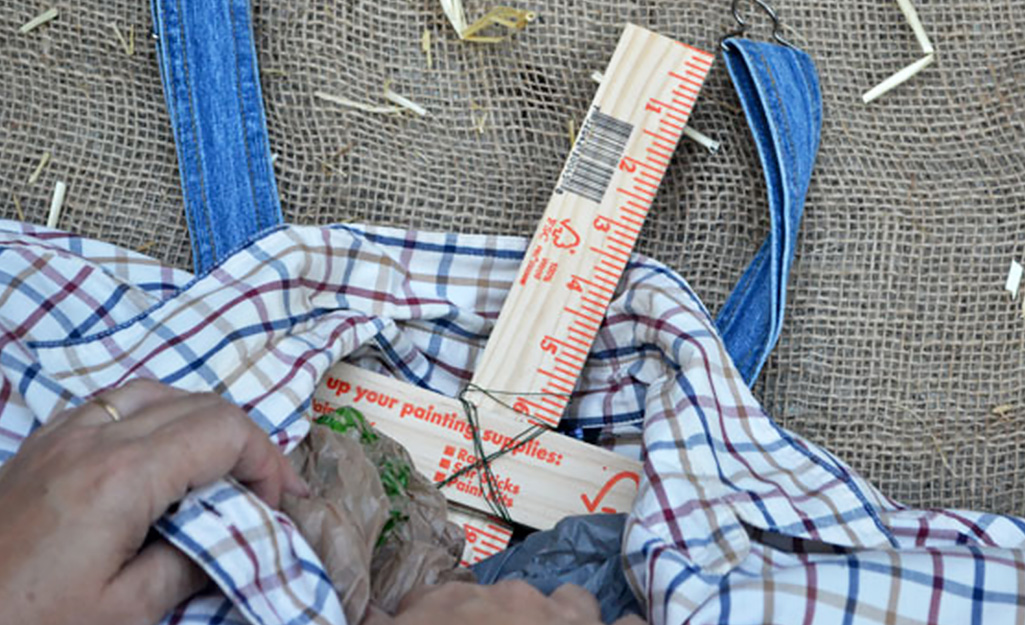 Dress the scarecrow, beginning with a shirt. Overalls are the best choice for the next layer, but pants will work if you sew the shirt to the pants.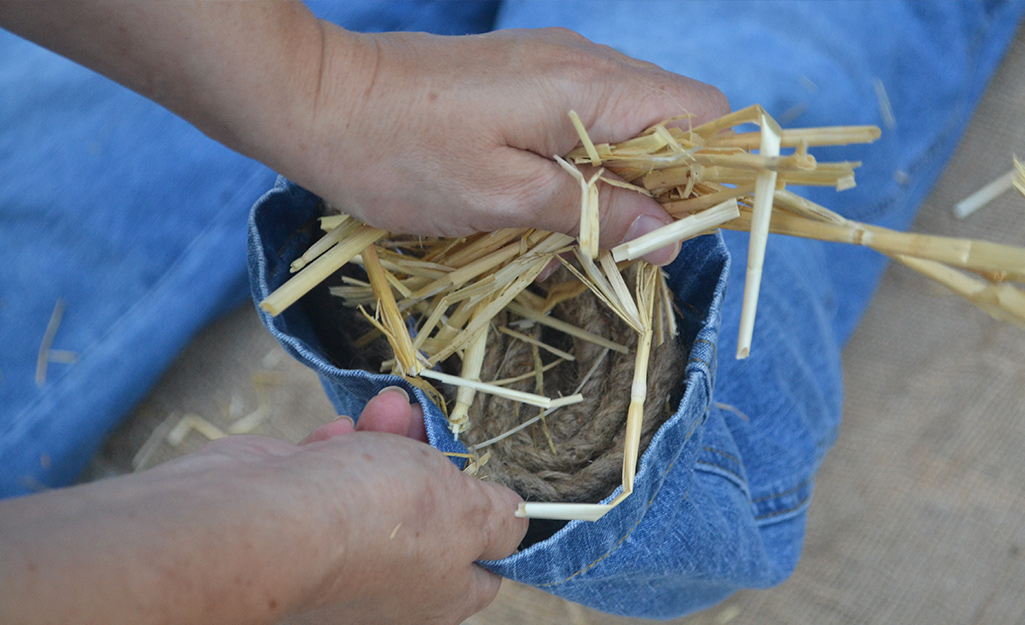 Stuff the body with plastic grocery bags, or burlap, or crumpled paper such as brown builder's paper. Use handfuls of straw to finish at the sleeves and neck.
5
Place Scarecrow in Display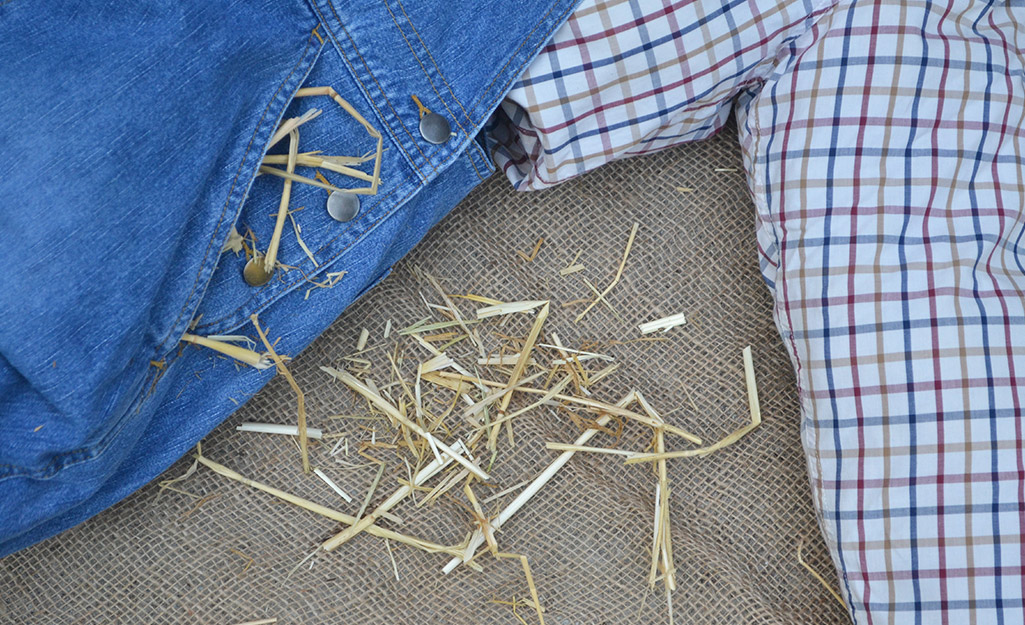 Settle the scarecrow body into position and add the finishing touches like straw in the pockets.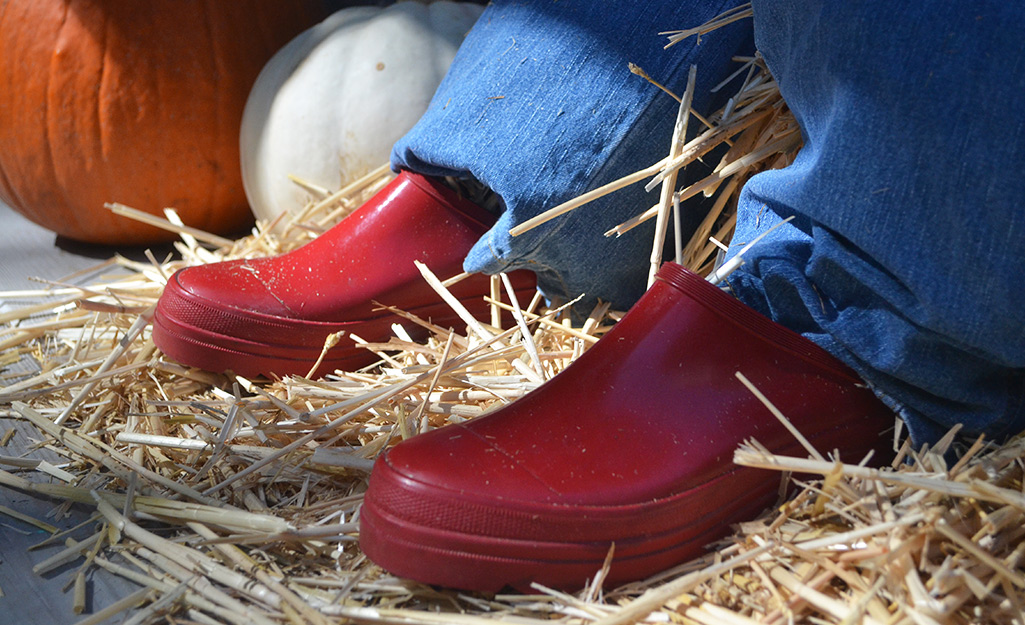 Search through your closets for old shoes or boots for your scarecrow.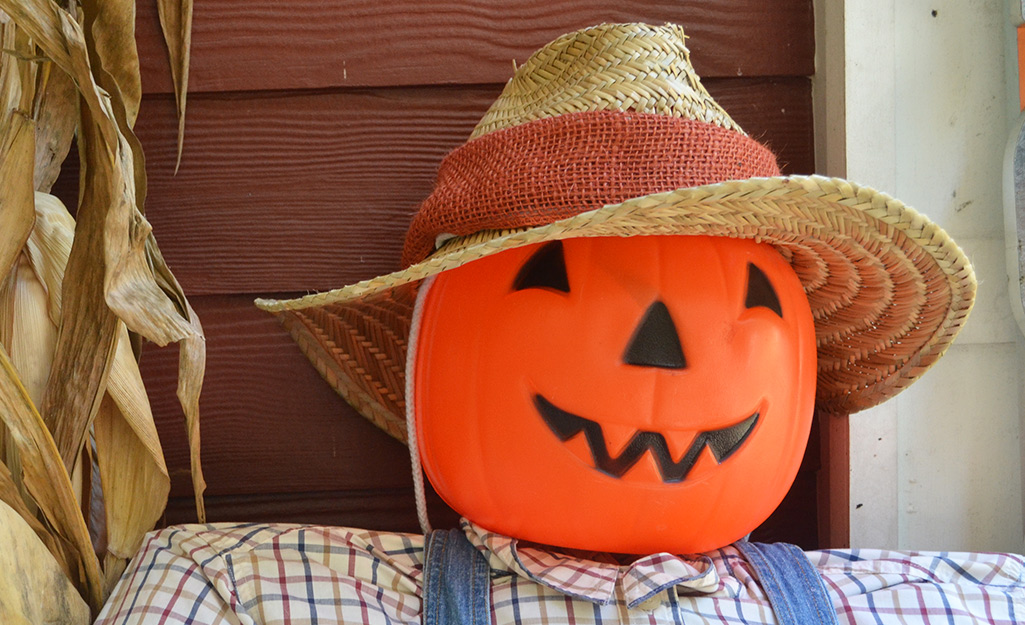 Use a utility knife to cut a notch in the bottom of a pumpkin candy carrier or craft pumpkin. Slip on top of the yardstick "neck." Top with a jaunty hat.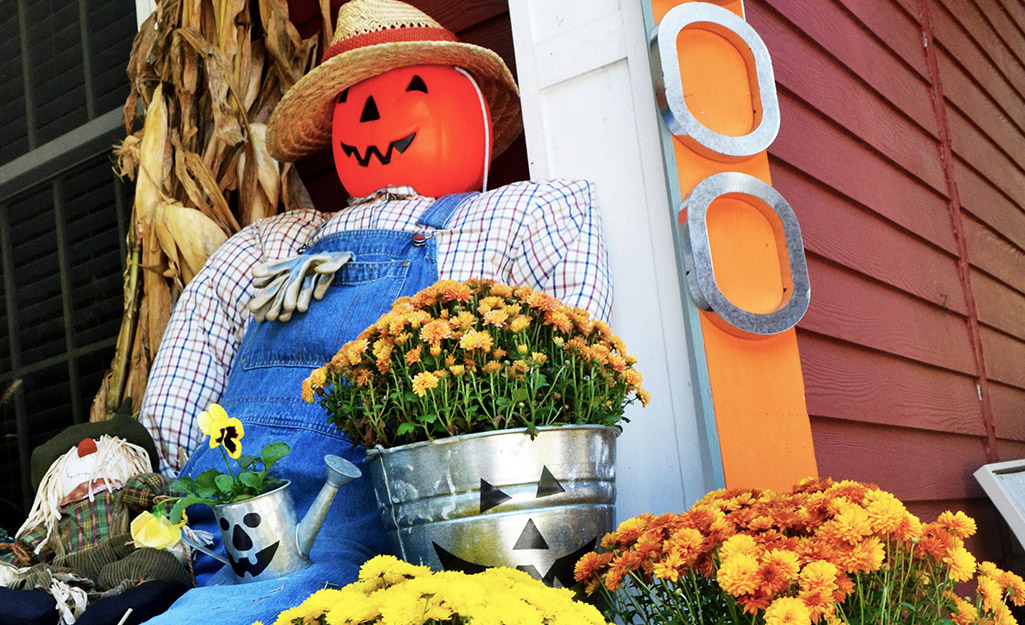 Prop the scarecrow on a chair, crate or bale of straw and surround with elements of your fall porch display — pumpkins, mums and a "Boo" sign.
The Home Depot is your DIY headquarters. Looking for a product to complete your project? We have options to deliver online orders when and where you need them.
Explore More on homedepot.com