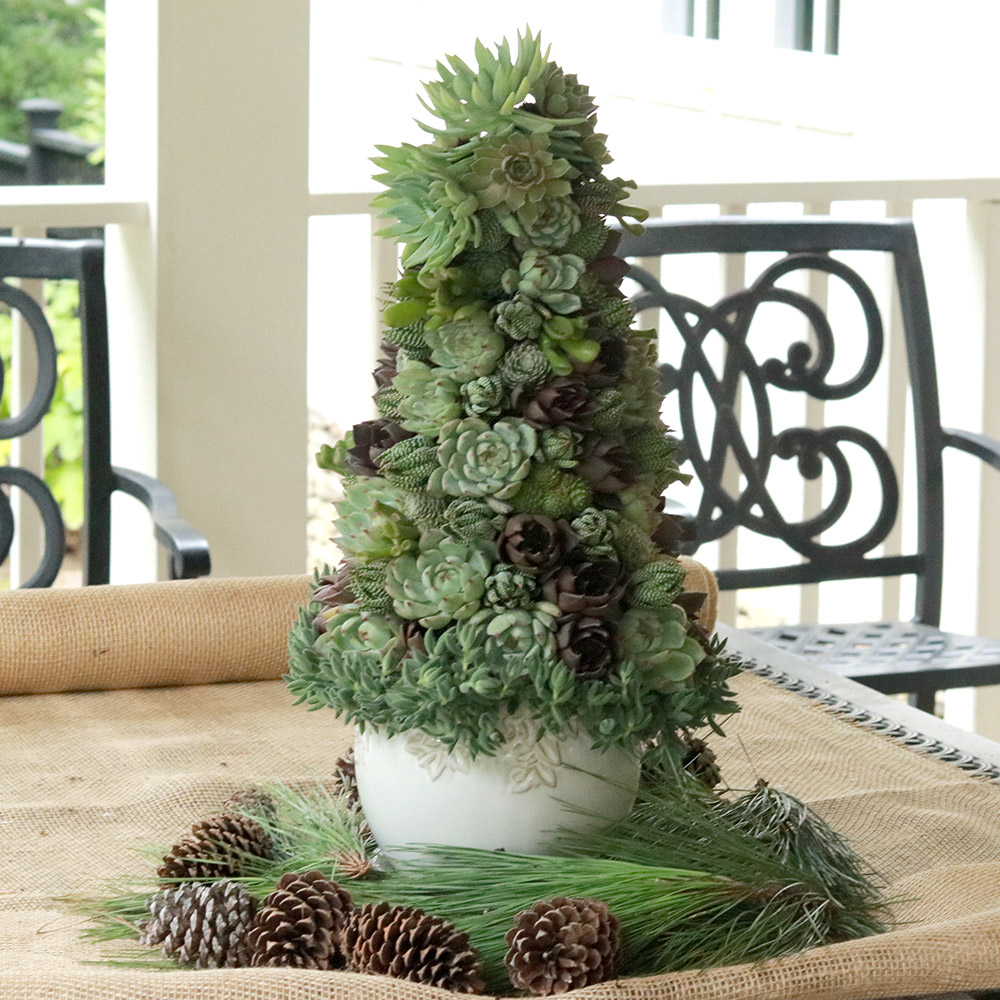 Bring the cool beauty of succulents to your holiday table with a miniature Christmas tree filled with these beautiful plants. This centerpiece will be the center of conversation around your table.
It's an ambitious project, but the skills are simple: shaping chicken wire into a cone, filling it with dampened sphagnum moss and placing it in your favorite planter. Assemble a collection of succulents in various sizes, shapes and colors, and carefully place them in the topiary. Use floral pins to secure the plants in place.
This succulent topiary was created by the designers at Rambo Nursery, an exclusive grower for The Home Depot. Here are some pointers for success with the succulent Christmas tree project.
This project used approximately 100 succulents of various sizes. The finished tree is about 14 inches high and 7 inches in diameter. Select four to five different succulent varieties to add texture to the finished centerpiece. Look in your succulent collection for the "babies" that sprout from the mama plant. These smaller succulents are an ideal filler for this project.
Tip: Growers are continually sourcing new varieties and colors of popular succulents. Look for the latest succulents in red and deep purple. When you add another color, you add dimension and contrast to your tree design.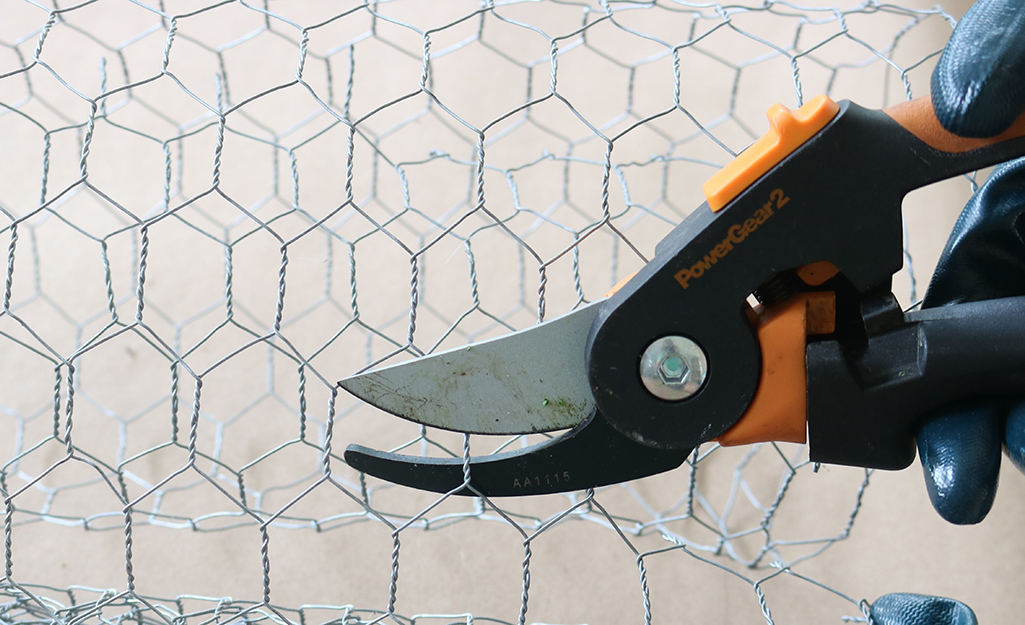 Cut chicken wire into a 12-inch by 12-inch square with compound snips or aviation snips. (Caution: chicken wire can be difficult to work with, be sure to protect your hands with work gloves.) Fold back cut edges. Shape chicken wire into a cone and fold edges together. Fill the planter with floral foam or other material sturdy enough to support the topiary.
2
Shape the Chicken Wire & Fill With Moss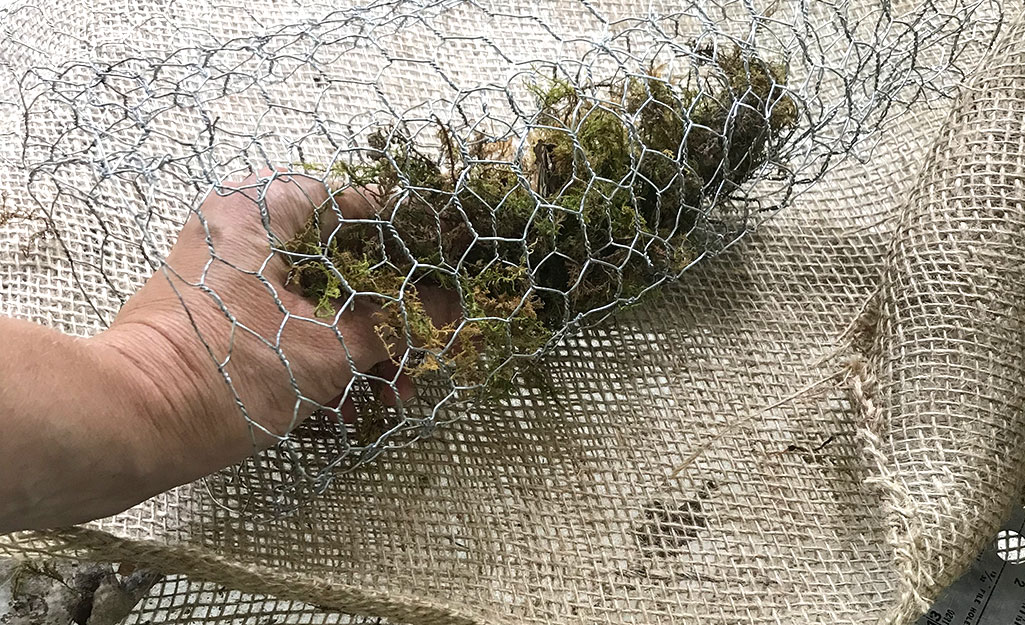 Fill a bucket with water and soak the sphagnum moss for about 15 minutes. One handful at a time, squeeze out the excess water and pack inside the chicken wire cone. Continue to fill the cone with dampened moss until it's full. Place the filled chicken wire form on the base inside the container and secure with floral pins.
3
Gently Shake off the Potting Mix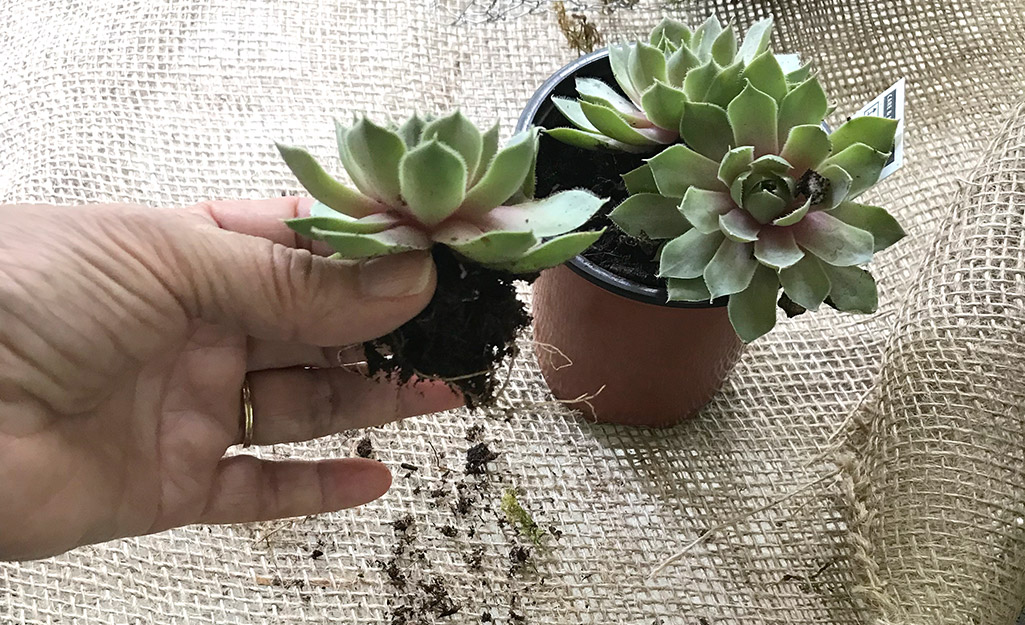 Prepare the succulents for placement on the tree by gently removing them from their containers and shaking off most of the potting mix.
4
Attach Succulents with Floral Pins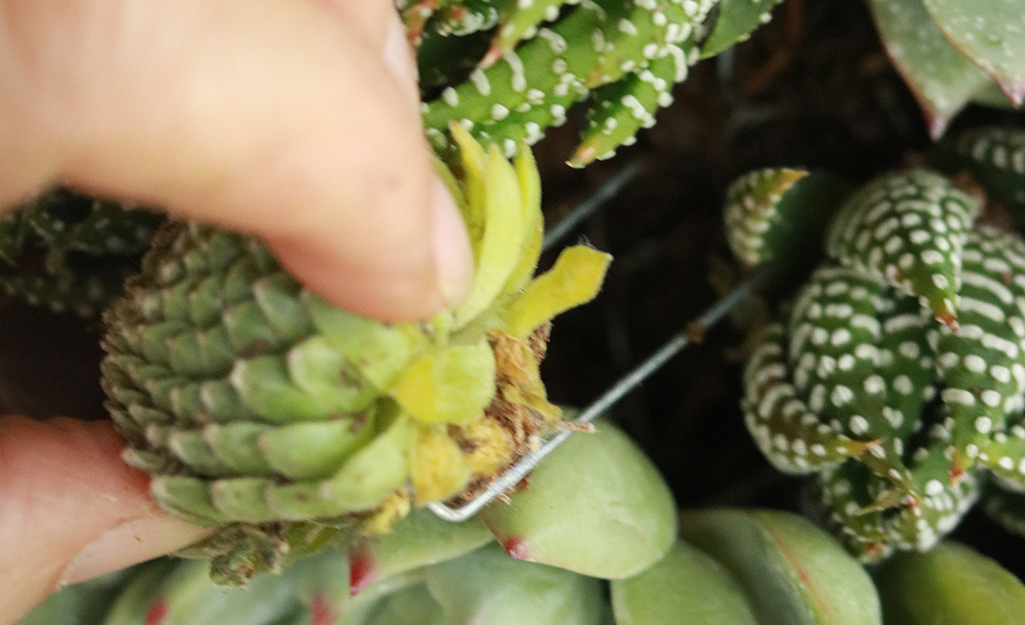 Use floral pins to attach succulents to the tree form. Add rows from the bottom up, and create vertical "ribbons" with a special color or texture.
5
Create the Design and Pattern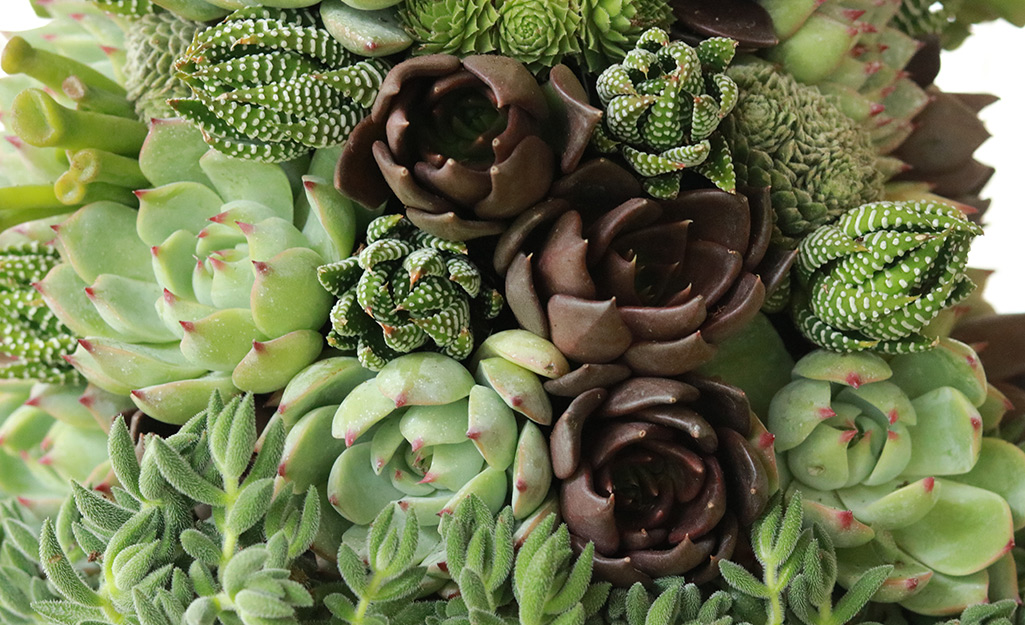 As you work around the topiary, alternate plants for variety. Step back and view the project from varying distances to check your work.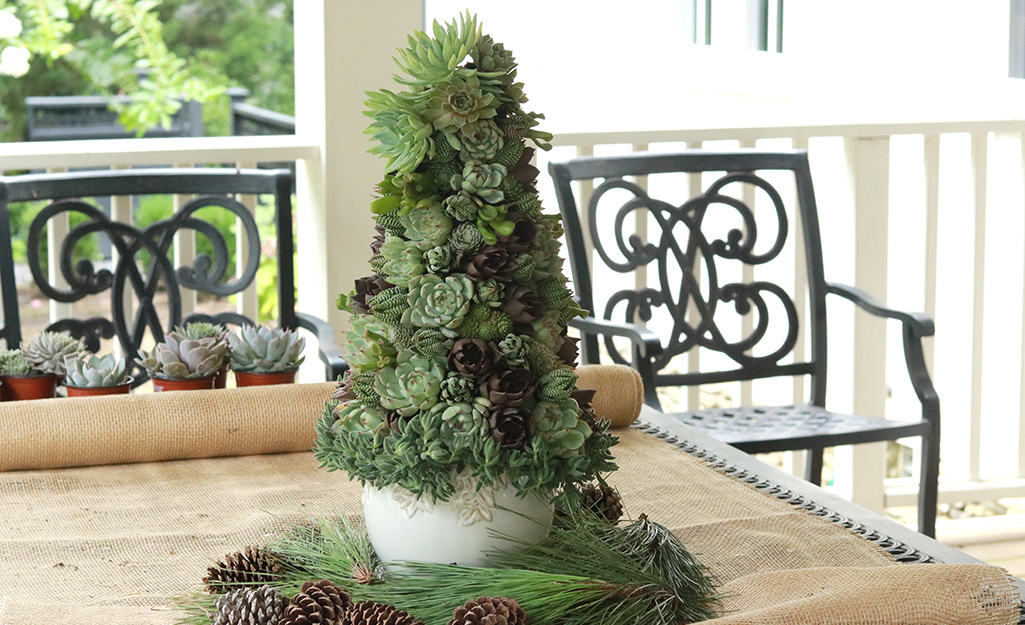 Finish the Christmas tree with a star embellishment or ornament from your own Christmas tree. It's also lovely on its own. Keep it fresh with occasional spritzes from a water bottle. Enjoy the Christmas tree for holiday entertaining, and when the holidays are over, pull out the succulents, give them fresh potting soil and planters and delight in them throughout the winter.
If you're looking for potting soil, succulents and more, The Home Depot delivers online orders when and where you need them. 
Explore More on homedepot.com