The laundry room or space might be the hardest working but least appreciated part in your home. Whether your household includes two people or ten, laundry is non-negotiable. Treating and folding seemingly endless loads can go easier in a more inspiring space. With these fun and functional upgrades, you may enjoy doing laundry. Read on for how to easily add style, organization and storage to your laundry room.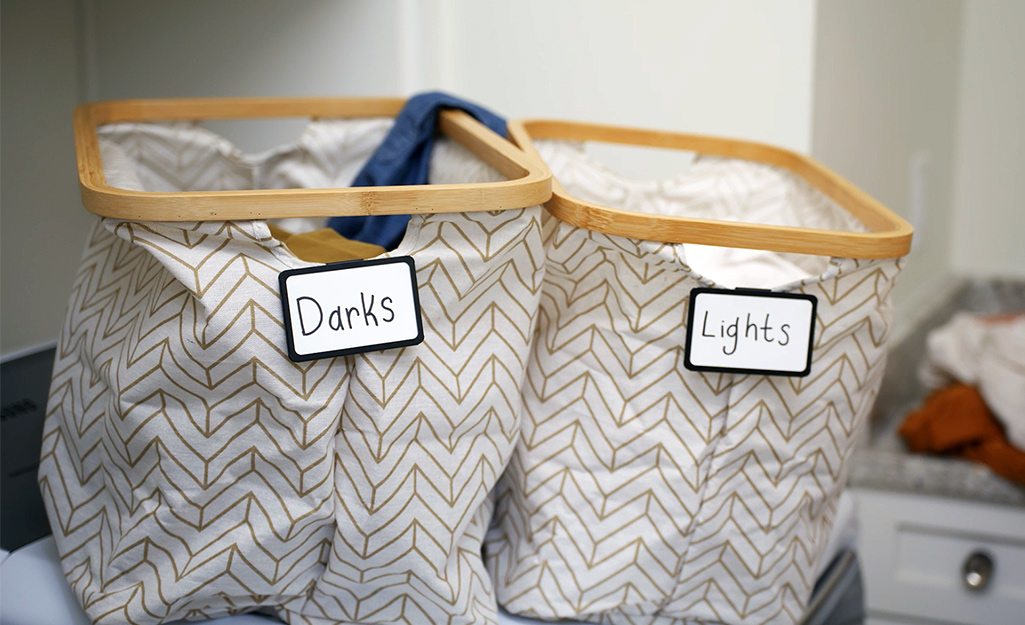 Start by looking around the area or room where you do laundry. Try to see it as if you've never been there before. Then, ask yourself the following questions: 
What is this workspace lacking that can easily be added? 
What additions could make this room work better for how I use it? 
How could this room be more pleasant and visually appealing? 
Think about adding game-changing additions like countertops, hanging rods and new appliances to make the space work more efficiently. Consider fun decor updates such as a mood-boosting paint color or wallpaper, new flooring and on-trend lighting.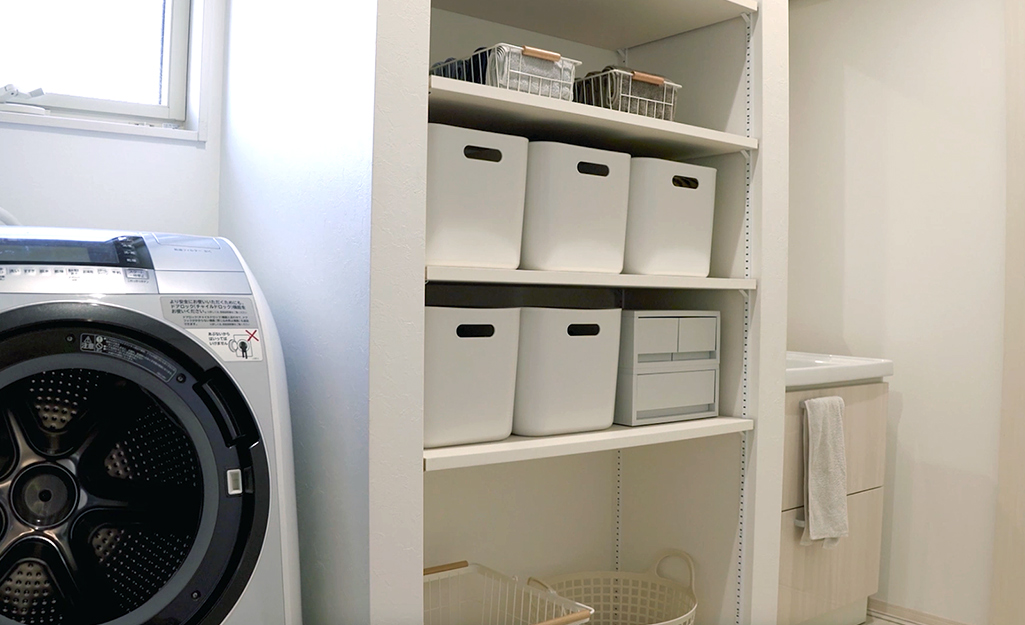 Nothing relieves stress quite like having a place to store everything. The right organization can handle everything from where to put loose change to sorting laundry properly. 
Detergent and stain removers will be easy to locate when gathered in a plastic caddy or stored in a drawer over the washer and/or dryer. 
Label cabinets and drawers so everyone remembers where everything goes.
Handle the perpetual pile of dirty clothes by investing in some easy-to-store, stackable laundry baskets to set on a counter or tuck inside a cabinet. 
A rolling bin with divided compartments can also solve the sorting dilemma.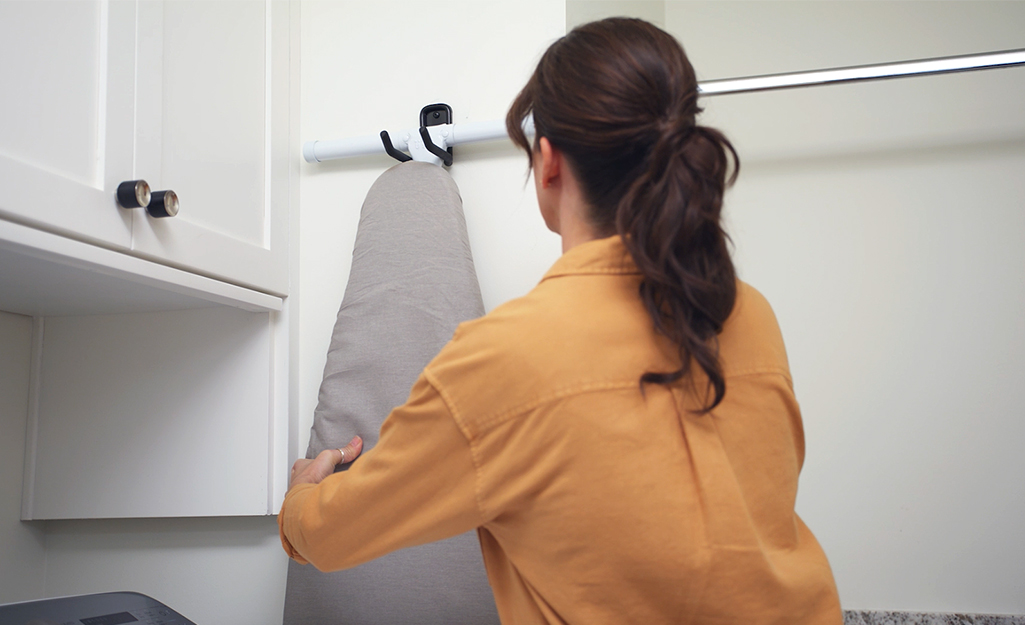 Take advantage of every inch of space no matter the size of your laundry space. 
Hang the ironing board on the back of the door or on a sliver of wall space. Cabinets, both lower and upper, are perfect for hiding supplies and more. 
Mount adjustable shelving. They're ideal for storing hangers, steaming and pressing items or oversized bleach and detergent bottles. 
Budget-friendly cube storage fitted with handsome baskets or bins also offers style and function.
Give found items, such as single socks and pocket treasures, a home. Keep counters clear with a small basket hanging near the dryer, or a jar for coins.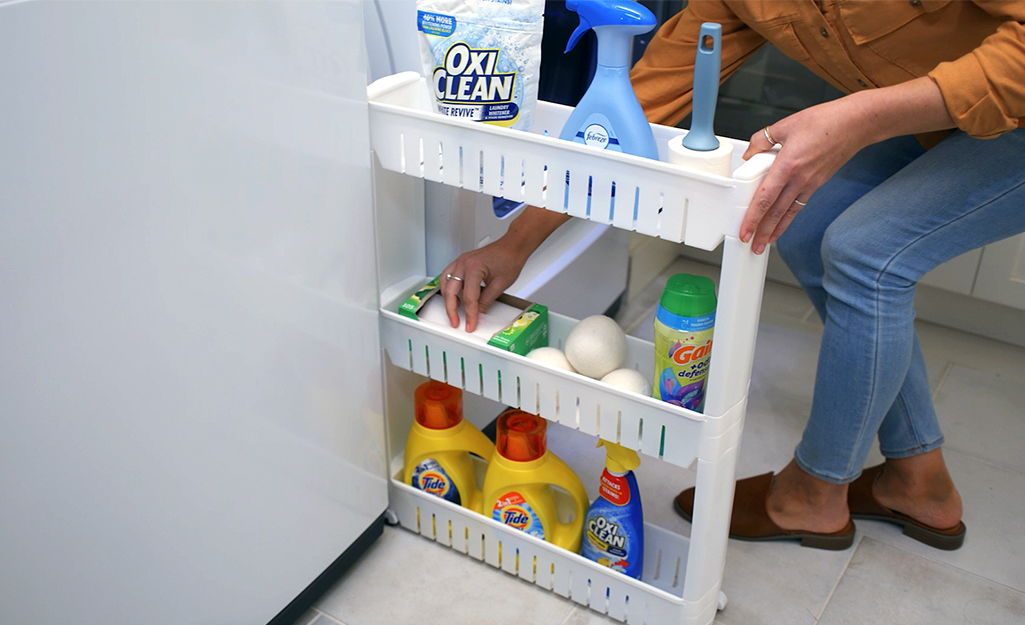 Add handy storage such as a pull-out shelf for laundry supplies.
Imagine the joy of folding clothes as soon they come out of the dryer, or sorting endless loads without breaking your back. Add countertop space to create an instant workspace. 
If you have a laundry sink, hang a rod above it for drip-drying large items. 
Drying racks (wall-mounted or collapsible) can handle smaller, delicate items.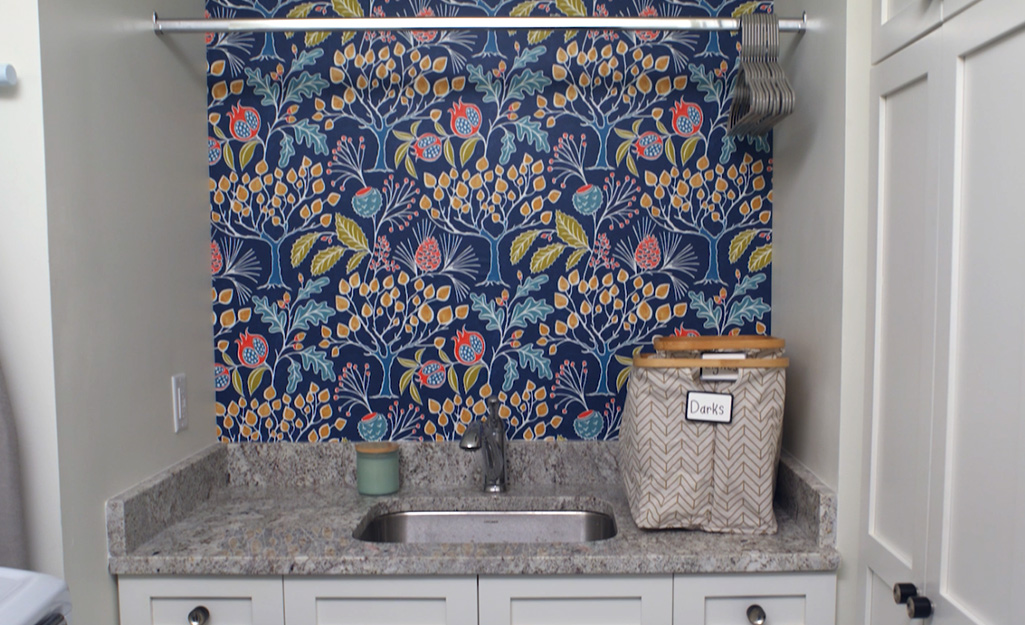 Since the makeover goal is transforming your laundry room into your happy place, give it the same decorative touches the rest of the house enjoys.  
Upgrade the lighting with a chandelier or signature fixture. 
Wake up the walls with fresh paint, water-resistant wallpaper or clean-lined paneling. 
Choose a washer and dryer in eye-catching colors like gold, yellow, pink or merlot.  
Cabinets don't have to be boring. Coat them in a soothing paint or stain and accessorize with new pulls and knobs. 
Install hardworking flooring in practical and pretty looks, from cement tiles to peel-and-stick vinyl to laminate wood. 
A simple rug can warm up the space. Make sure it has a slip-resistant backing.
Give extra impact with unique accessories. Transfer powdered detergent and boosters to large clear containers with a metal scoop. 
Add a TV or Bluetooth speakers so you can binge a show or dance your way through ironing.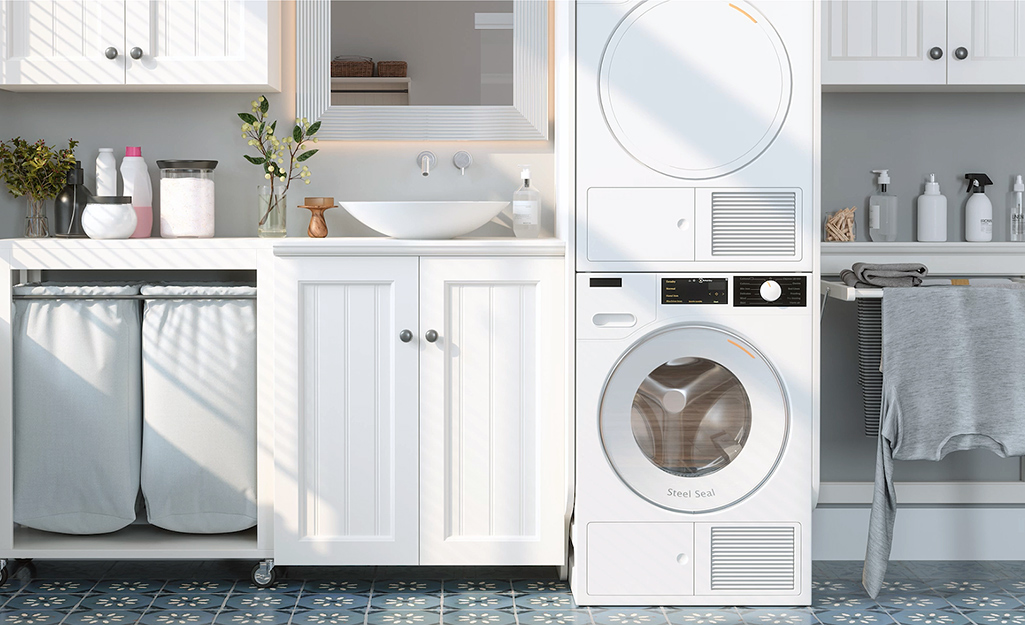 Consider trading out that water-guzzling washer and single-setting dryer for a shiny, new set. Switching from bulky side-by-side units to stackable machines opens up more storage space. New tech allows you to spend less time scrubbing and sorting and more time enjoying your day. From anti-wrinkle to steam clean mode, new washer and dryer features make laundry less of a chore. Plus, there's the money and water you'll save with high-rated ENERGY STAR units.
To make doing laundry more convenient, look into smart appliances. Many units include things like Wi-Fi, dryer syncing, custom cycles or even an app to control the machine or alert you when a load is done. 
Giving your laundry room or space a makeover can make all the difference. With a few functional upgrades, some oh-so-easy storage and a touch of decorative style, doing laundry will be less bothersome. Ready to find the perfect items for your laundry room? Use The Home Depot Mobile App to locate products and check inventory. We'll take you to the exact aisle and bay. 
Explore More on homedepot.com