Project Guide
How to Install a Washing Machine
Time Required:

Under 2 hours

Difficulty:

Beginner
---
Washing machines are easy to install, especially if you're replacing the old unit with a new one. All you have to do is hook up the drain and supply lines, level the machine, plug it in and wash a load of laundry. If you're installing in a new location, you'll have to run plumbing pipes and set up an electrical outlet.
Washing machines aren't particularly heavy, but they are awkward, bulky and very likely to be installed in a basement or some other out-of-the-way corner. You'll want to have some helpers around or make sure the delivery people get the unit into its final position.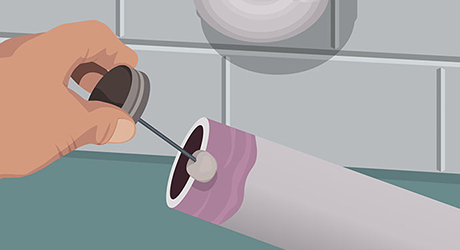 Install a standpipe to a P-trap connected to the drainage and vent system. The standpipe must have a greater diameter than the hose, and the top should be above the washer's water level to prevent overflow.
HOOK UP THE WASHER SUPPLY HOSES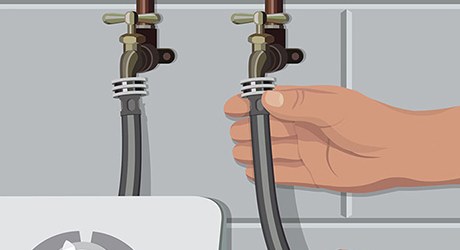 Connect the hot and cold water lines using water-pump pliers. Turn on the water valves and run the clothes washer. If there are any leaks, tighten the connections.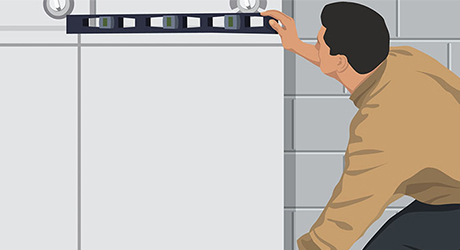 Once the machine is in place, you'll want to make sure it's seated securely on the floor and is perfectly level to keep it from "walking" and banging loudly while you're doing the family wash. Place a carpenter's level or a bubble level on top of the washer. Level the unit by adjusting the legs and securing the locknuts against the frame.
Lastly, be sure to plug in electrical cord into the socket (they typically are installed directly behind the washer on the back wall). Ensure all functions work.