On average, an American family does over 300 loads of laundry every year. An efficient washer can make these tasks easier and more economical. A variety of washing machine models, sizes and features are available. 
Use this guide to learn about different types of washers and find the best washing machine for your family's needs. 
Analyze Your Washer Needs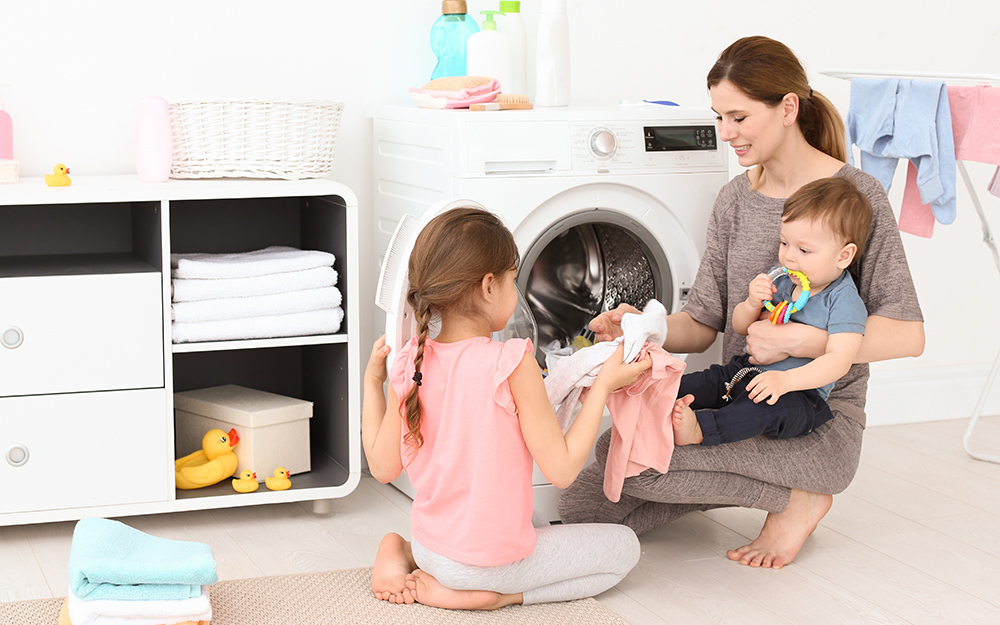 What is the best washing machine? The answer depends on your budget and laundry habits. Think about the washer features you need and will use often so you can compare different types of washing machines when you go shopping.
Space
To find the best washing machine for your available space, measure its height, width and depth. Also, measure how far the hoses stick out behind the washer and add that measurement to the depth. If there's not enough room for the hoses, and they're kinked or cramped, water can't flow in and out properly. 
As a rule of thumb, allow about six inches behind your washer and dryer. If you don't have that much room, you can install a periscope dryer vent, but you may have to make a new opening in the wall so the vent can exhaust outdoors. 
To make sure a top-loader will fit into your space, measure how high the door opens. It needs enough clearance to let you easily add and remove clothes. For a front-loader, measure how far the door swings out and check for clearance. Some front-loaders have reversible doors.
In general, also allow at least one inch all around the washer and dryer so air can circulate properly. This can also help reduce the noise when they're running. 
If your washer will be close to a bedroom or living area, look for washing machine brands known for operating quietly.
Capacity
Estimate how much laundry you do each week and look for a machine that can handle that amount. A family of three or fewer may be fine with a compact or medium-capacity washer, while larger households need more capacity. 
Best Washing Machine Features and Settings
If you wash a lot of delicate items, such as lingerie, the best washing machine for your needs will probably have a delicate or hand wash cycle. A quick wash cycle is useful for lightly soiled items. Look for a heavy soil cycle if you often wash very dirty items like sports uniforms or work uniforms. Also, some machines have cycles for large or bulky items, such as a king-sized comforter or towels, as well as allergen cycles to remove dust mites, pollen and other substances that cause allergic reactions.  
Laundry Habits
If you often add more clothes after a cycle starts, choose a machine with a laundry-add option. Look for a wrinkle-free feature if you leave laundry in the washer for a while after the cycle finishes. It will give your clothes a quick tumble now and then to help prevent wrinkles.  
Price
Washers are available in a range of prices. Before you shop, jot down a list of must-have features. In most cases, the more features you want, the more a washer will cost. 
Water and Energy Usage
Look for an Energy Star Label on the top-load or front-load washer you're considering. Energy Star Certified washers use about 33% less water and 25% less energy than traditional machines. They also come with bigger tubs, so you can do fewer loads. 
How to Know When to Buy a New Washing Machine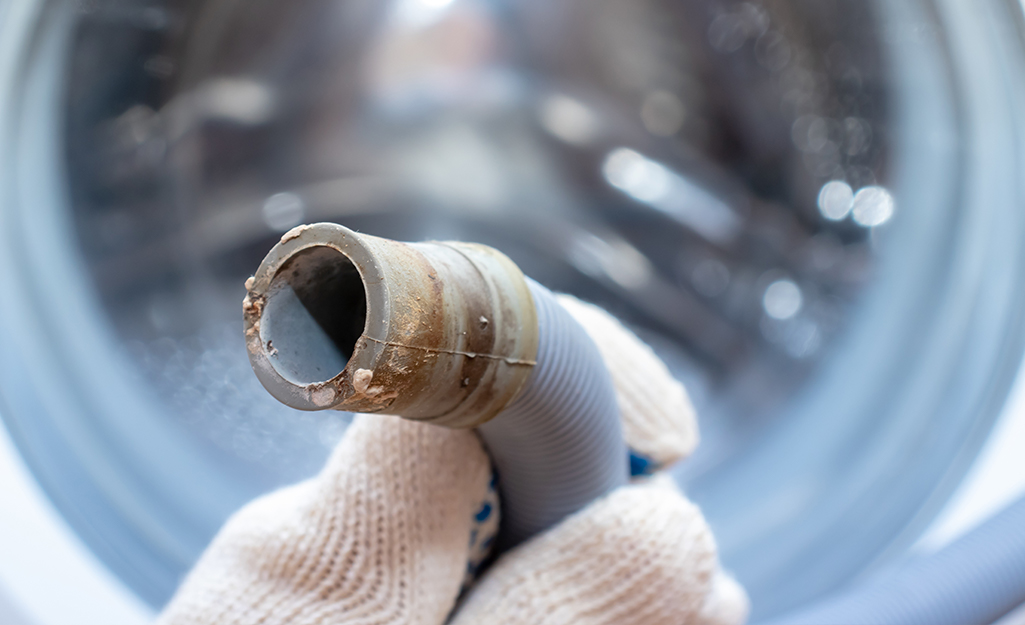 If you are wondering, "Should I buy a new washing machine?" consider how well your current washer is working.
If your machine leaks, makes excessive noise or has mold or mildew, it may be time to go shopping. You can fix some problems yourself. Tightening the hoses, for example, or adjusting the feet under the washer may eliminate leaks and noise. Other problems require a professional fix and can be expensive. In those cases, a new washer may be a better option.
Also, think about buying a new washer if yours is over ten years old. Older models are less efficient. According to Energystar.gov, consumers spend about $7.4 billion annually on water and energy to run older washers. Energy Star Certified washers save money and help prevent over 19 billion pounds of greenhouse gas emissions each year. 
This is also a good time to think about replacing an old dryer. While you can buy a washing machine and dryer separately, many washers and dryers come in matching sets. 
Types of Washing Machines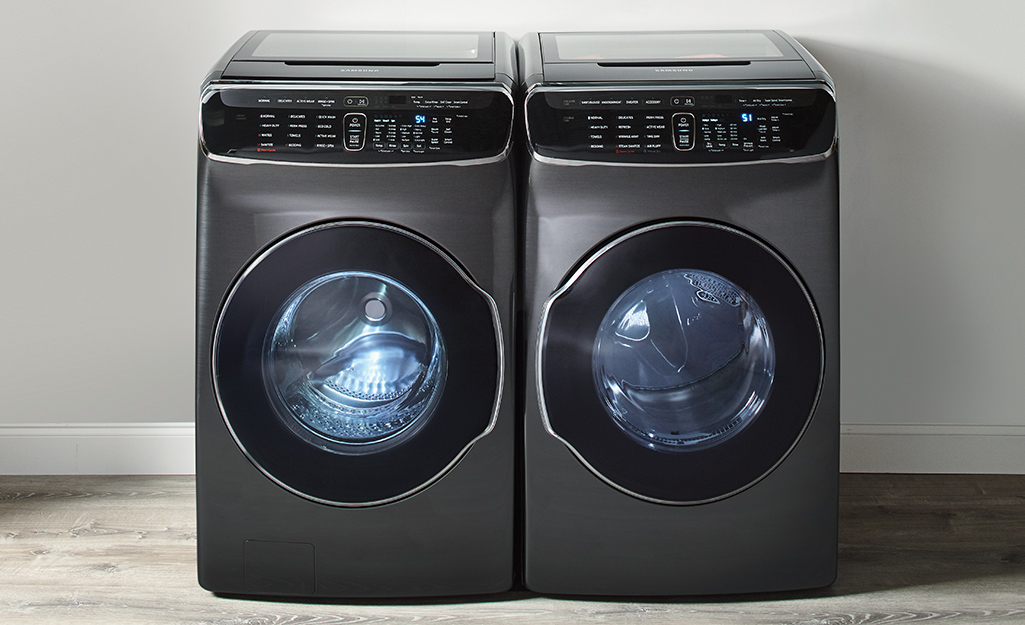 Washing machines can be front-load washers or top-load washers. 
Top-loaders can be high-efficiency (HE) or agitator models. HE top-loaders use impellers, or rotating devices, to wash clothes. Top-load agitators have a post in the center of the machine that moves clothes around to clean them. 
All front-load washers are high-efficiency (HE) and use low-water levels to wash and rinse clothes. 
HE top-load and front-load washers use less water than traditional agitator washers to handle the same or larger loads. While an HE washer is generally more expensive upfront, it can help save money on your energy usage bills over the long term. 
Front-Load vs. Top-Load Washers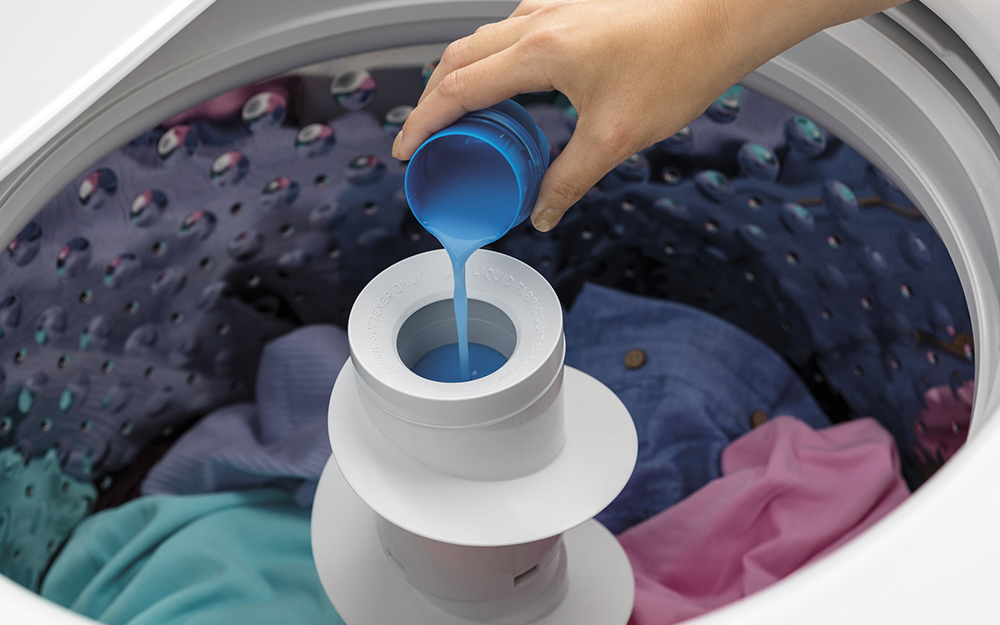 Weigh the differences in front-load vs. top-load washers before you buy.
Some people prefer top-load washers because they don't require you to bend over to add or remove clothes. Pedestals are available to raise some front-load models about a foot higher, and many have extra storage space at the bottom. However, they add to the upfront cost. 
Various cleaning tests have shown that front-load washers clean better than top-load models.
Top-loaders look like traditional washing machines, a style that some people prefer.
High-Efficiency Top-Load Washers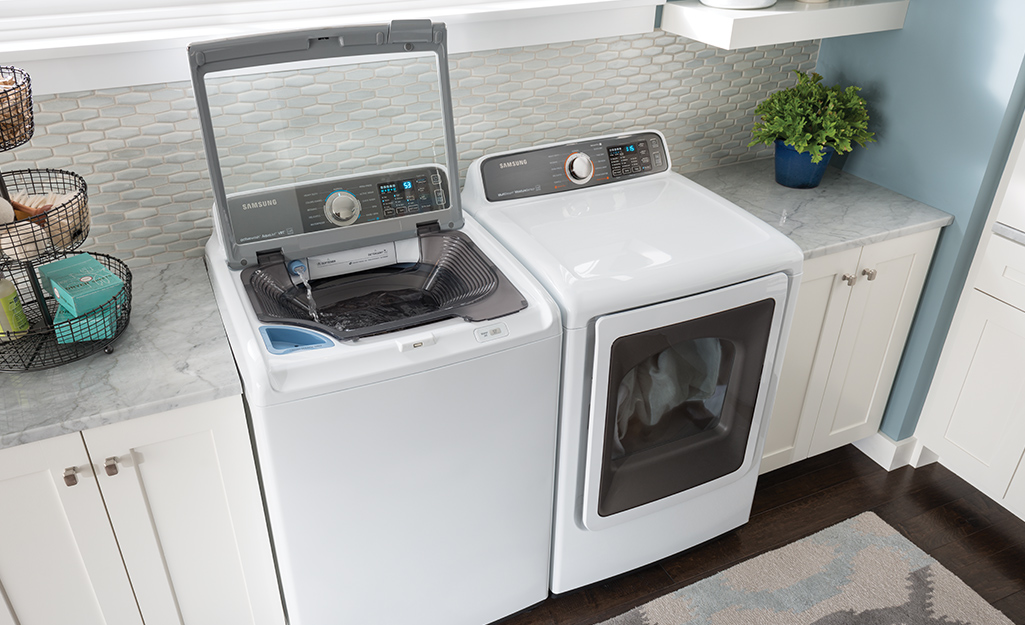 High-efficiency (HE) top-load washers do not have agitators, so they are gentler on clothes than traditional top-load washing machines. 
High-efficiency (HE) top-load washing machines are the most expensive, but they save on water and energy costs, which reduce your utility bills in the long run. They require HE detergents, which are specially formulated for the lower water levels they use. Using regular detergent in an HE machine can have disappointing results and, in some cases, damage the machine.
Front-Load Washers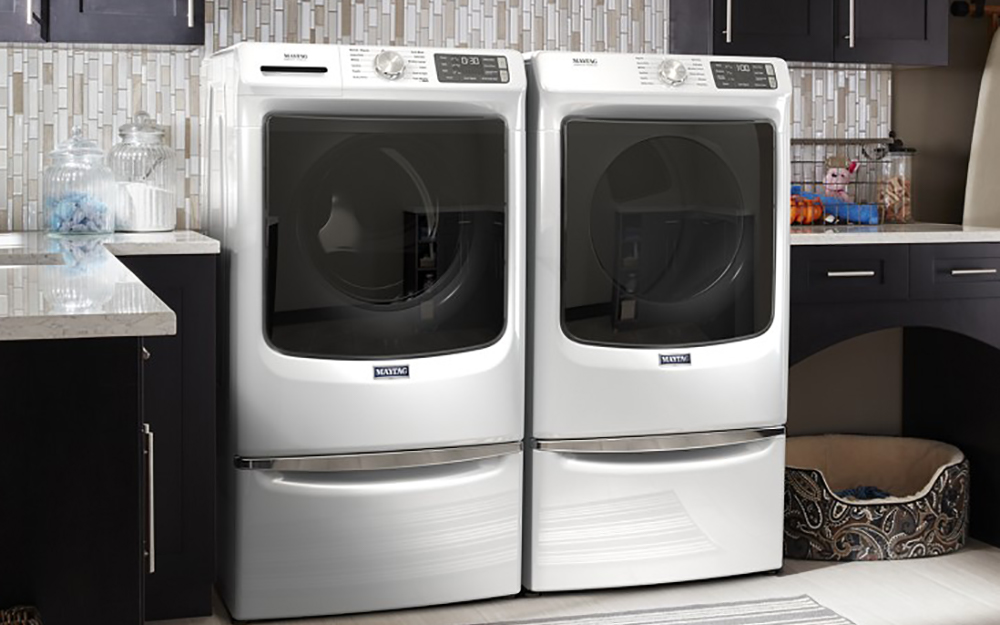 Because they don't have agitators, and clean clothes by moving them around, front-load washers are more gentle on laundry. Unlike top-loaders, you can't always open the door of a front loader to toss in more clothes once a cycle has started, but some models have a feature that allows you to stop the cycle. 
Stackable Washers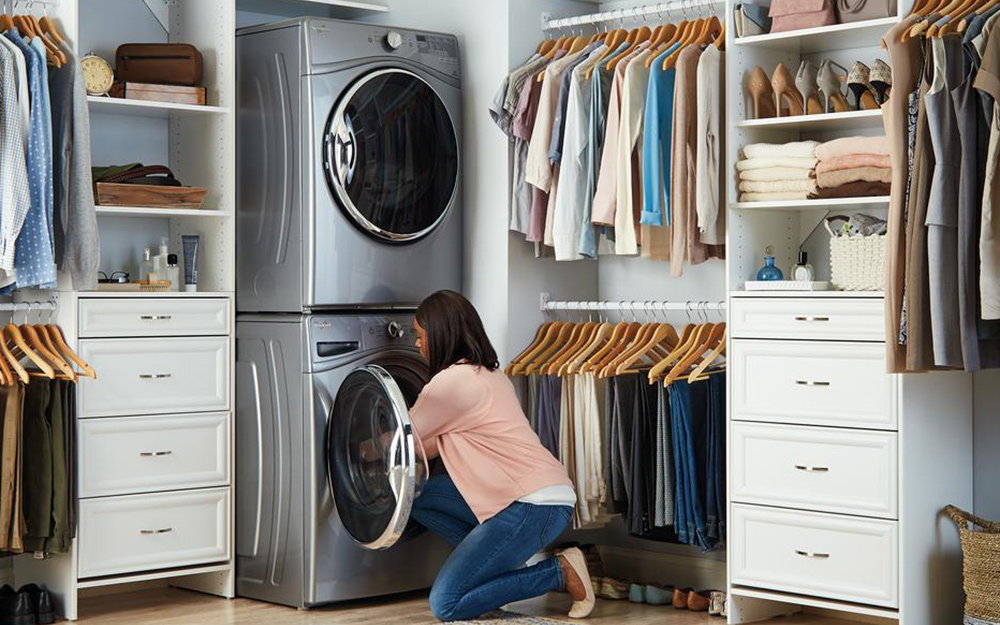 If your space is tight, the best washing machine for your needs may be a stackable front-loader. You can put a dryer on top of this kind of washer if the models are compatible. If you stack your appliances, make sure you can still reach the controls.  A compatible stacking kit, sold separately, helps ensure the washer and dryer stay securely in place. 
Portable Washers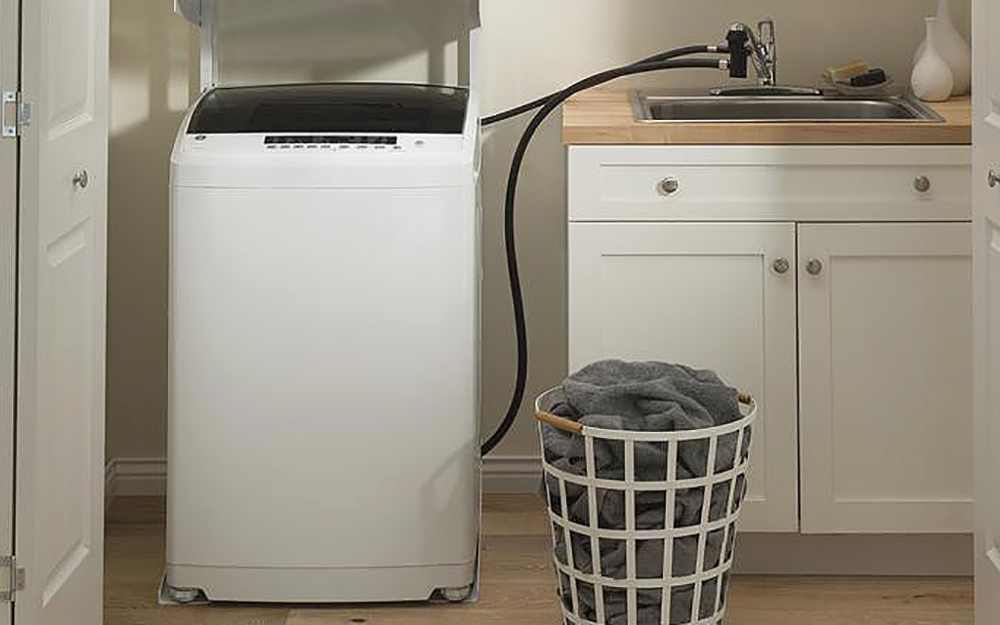 Portable washers are useful for small spaces that can't accommodate a full-size washer. Most have adapters that let you use a faucet as a water source, and the extracted water drains into a sink. When not in use, many portable washers can be wheeled out of sight for storage. Portable or compact washers typically have a smaller load capacity than other types of washers, but they can be ideal for a one or two-person household.
Washer/Dryer Combos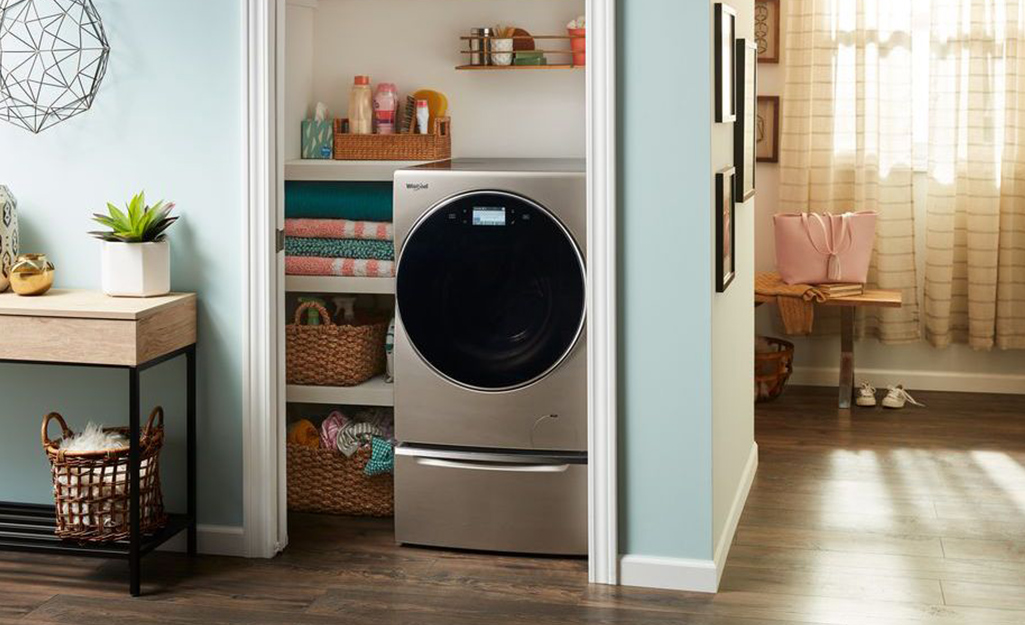 A washer/dryer combination is one appliance that washes and dries clothes. Some models can fit into a laundry area the size of a small closet and, like portable washers, are fine for apartments or one or two-person households. 
Since all the laundry is washed and dried in the same machine, you don't have to move heavy, damp items from one unit to another. Some washer/dryer combos do not need to be vented outside, while some do require outside venting. Most take longer to dry laundry than separate dryers. 
Laundry centers have a separate washer and dryer built into one cabinet. These combos also make it easy to move clothes from one appliance to the other one. The dryer is usually on top, with a front-load washer underneath. While laundry centers are usually bigger than washer/dryer combos, they can also be a good choice for small spaces.
Washer Features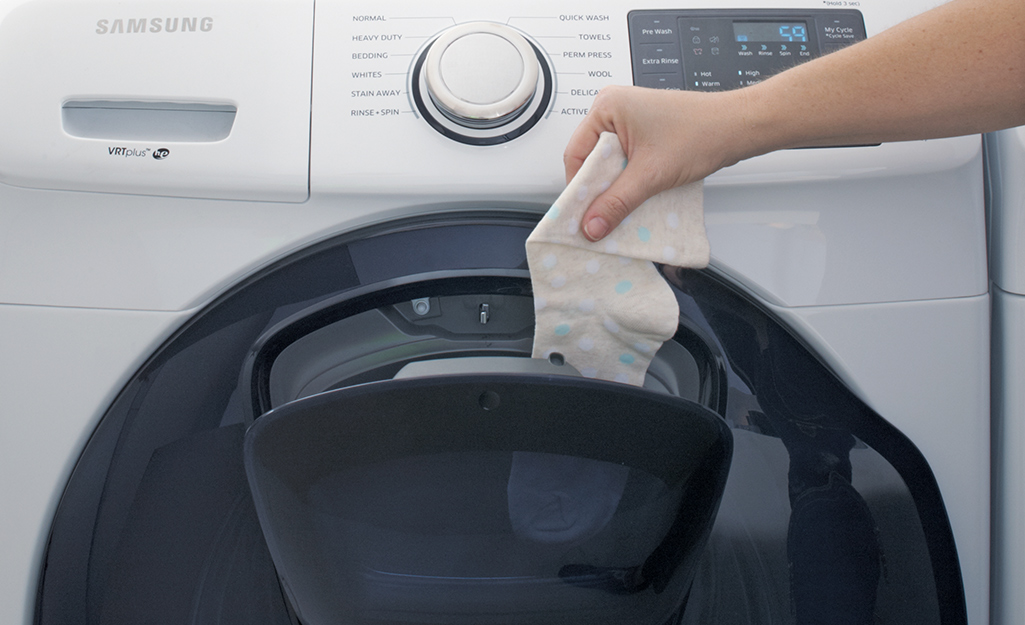 Although machines with multiple features can be more expensive than basic washers, some features are fairly standard. Consider the features below and decide which ones you want in your new machine.
Wi-Fi Connectivity
Smart washers connect to your home Wi-Fi system, so you can control them through an app on a tablet or other mobile device. For example, you can set your smartphone to notify you when a wash cycle is complete.  
Stainless Steel Tub 
A stainless steel tub resists rusting, which can help your washer last longer. A stainless steel tub withstands the higher spin speeds found in HE washers and can also help protect your clothes from snagging.
Automatic Dispenser
Automatic dispensers mean you don't have to go back to your washer each time another laundry additive is needed. Some automatic dispensers store multiple loads of detergent, fabric softener and bleach and dispense them at the proper times in the wash cycle. 
Automatic Temperature Control
An automatic temperature control panel or button adjusts the water temperature to the recommended setting for the wash cycle you select.
Extra Rinse Cycle
An optional extra rinse cycle helps remove soap residue and pet hair on clothes, which is especially helpful for those with sensitive skin or allergies. 
End-of-Cycle Signal
This signal alerts you when a wash cycle is complete, so you can move clothes to the dryer before wrinkles have time to set.
Steam 
A steam feature puts steam into the washing machine. The steam can be added at different points in the washing process. Some machines add steam while the water is being added to the tub, during the wash cycle and /or after washing, which helps sterilizes your laundry and remove wrinkles. 
Stain Removal
Some washers have a stain removal guide or panel. This lets you select the type of stain you need to remove, such as grass, dirt or wine. The machine then automatically adjusts to the recommended soil and temperature settings.  
Installation Requirements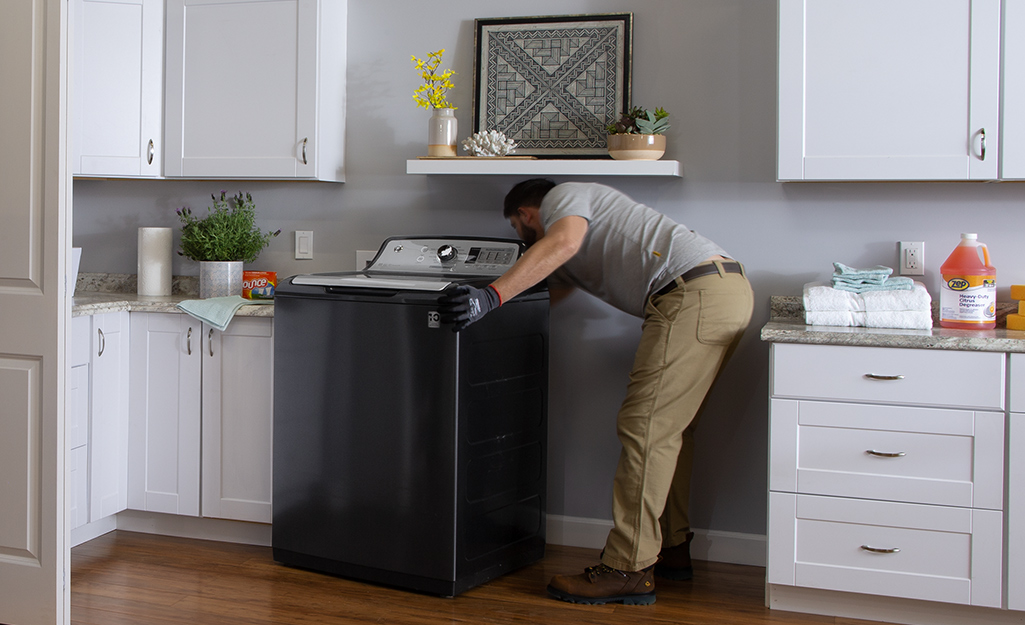 Delivery and installation of your new washer will go more smoothly if you make sure in advance that the intended space has everything the washer needs to be supported and hooked up.
Spacing Requirements
Width: Remember, for proper air circulation, allow at least one inch of space on each side of the washer.
Depth: Add about six inches of space to the depth of the washer to accommodate the hookups and door clearance.
Height: Top-load models should have at least 20 inches of clearance above the door of the machine.
Floor Requirements
Ideally, a washer should be installed on a perfectly flat floor. Most floors aren't perfectly flat, but yours should have no more than a one-inch slope. 
If the washer is being installed on an upper floor, make sure the floor is reinforced to support the weight of the machine.
Required Connections
Hot and cold water lines (These must be within three feet of the washer hookups.)
A 3- or 4-prong power cord
A wastewater drain connection
Three-prong plugs are used for homes built before the year 2000. Four-prong plugs are used for those built after 2000.
When you add professional installation to your new appliance purchase from us, the delivery agent will bring both types of cords to make sure you have the one you need.
When you purchase a new appliance from us without professional installation, you'll get a 4-prong cord by default. If your home has a 3-prong outlet, you'll need to buy a 3-prong cord or connector adapter.
When you're ready for a new machine, The Home Depot can help with truck rental. From pickups and vans to moving trucks, we've got you covered. Don't want to rent? The Home Depot also delivers. Just say when, where and how. If you decide not to install the washer yourself, we can connect you to installation professionals. 
 
Explore More on homedepot.com