Project Guide
How to Remove Stains from Walls and Ceilings
Time Required:

Under 2 hours

Difficulty:

Beginner
---
Aside from being an eyesore, stains on your wall or ceiling can be dangerous to your health. If you suspect the stain in question may be mold or mildew, refer to this guide for immediate removal.
If you are renovating a room, your painting surface must be scrubbed clean to ensure that the new paint or wallpaper adheres properly. This guide will show you how to quickly and effectively remove stains on walls and ceilings.
CLEAN STAIN WITH DETERGENT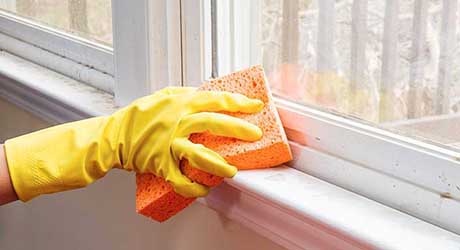 Clean the stain with warm water and a mild detergent mix.
For stubborn stains, gently rub the stain using a rag or soft sponge.
COVER DIFFICULT STAINS WITH PRIMER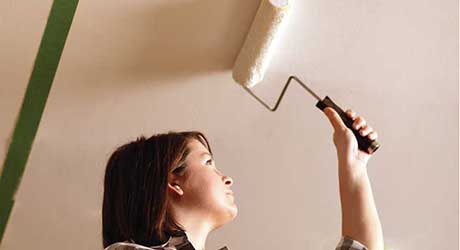 For stains you are unable to remove, a pigmented primer may be necessary. Multipurpose water-based primers have stain blockers to help cover light imperfections.
For darker stains, a shellac-based primer may be necessary to cover the stain and stop it from bleeding through your topcoat.
Once dry, paint over the area with your paint of choice.