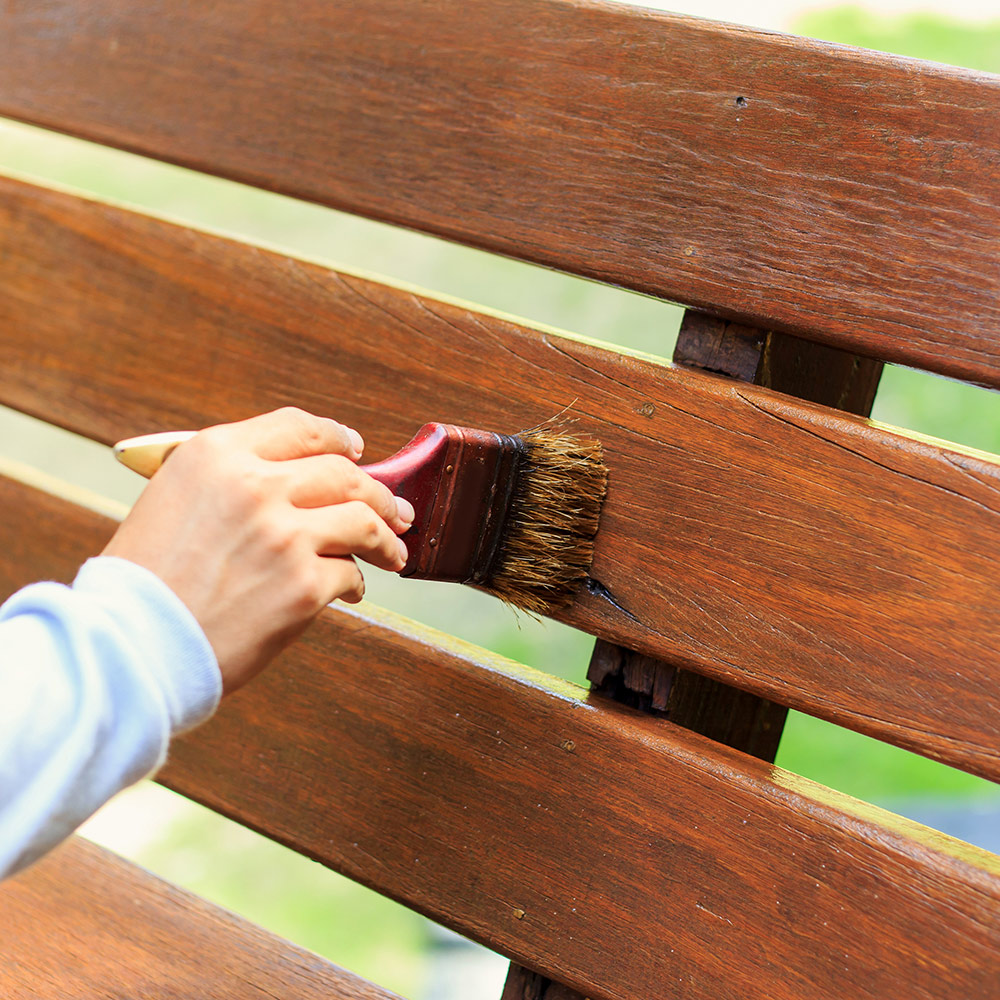 Pressure-treated wood contains preservatives to prevent rot and insect damage, but it remains vulnerable to the sun, wind, moisture and dirt. Learning how to stain pressure treated wood can extend the life and improve the appearance of decks, fencing, picnic tables, retaining walls and other exterior wood projects.
Safety Tip: Wear gloves when handling pressure treated wood.
1
When Can You Stain Pressure Treated Wood?
Pressure treating uses water to force chemical preservatives deep into the wood. Recently, pressure treated lumber will have a high moisture content and may take several weeks to dry. Staining pressure-treated wood is ineffective if the wood is still wet.
"Wet-treated wood" still contains significant moisture when purchased and may take longer to dry than other types of pressure treated wood. 
Kiln-dried wood will be dry at purchase and can be stained immediately. This lumber will have a stamp or tag that says ADAT (air-dried after treatment) or KDAT (kiln-dried after treatment). 
Pressure treated wood that contains a water repellant will not absorb a water-based stain as well as an oil-based exterior stain. 
To determine if pressure treated wood is dry enough to stain, try the "sprinkle" test. Sprinkle water on the wood: if the wood absorbs it within 10 minutes, plan to stain as soon as possible. If the water beads or pools on the wood surface, the wood needs more time to dry.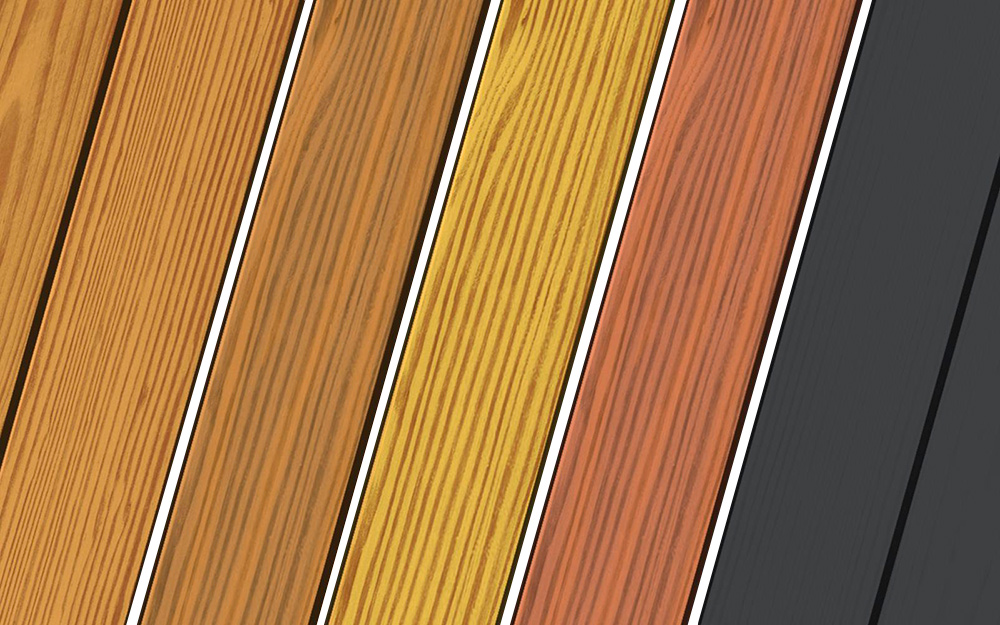 Transparent stain has little to no pigmentation, while semi-transparent stains have more pigmentation to add color and tone. 
Consider a lighter-colored stain on a newer wood structure, which gives you the flexibility of applying a darker color in the future. A darker stain might complement older pressure-treated wood by hiding imperfections.
When staining a deck that receives a lot of sunlight, consider a light stain that reflects heat over a dark stain that will absorb more heat.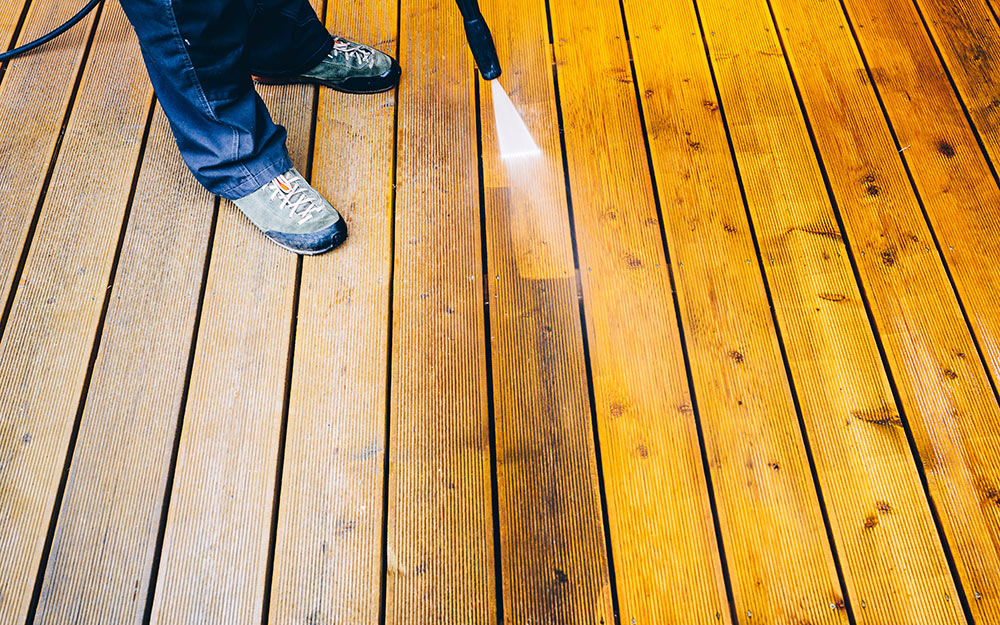 Unless the wood is entirely new, you'll need to clean the surface free of dirt or mildew before finishing, so the wood stain doesn't trap any imperfections. Allow it to dry before staining.
Wash the pressure-treated wood with a deck cleaner, scrubbing the wood surface with a brush while wet. Use a pressure washer if the wood has tough stains. 
Allow the wet cleaner to soak into the wood for about 10 minutes or to manufacturer's directions. 
Rinse thoroughly with a garden hose or pressure washer. 
Allow the wood to dry 24 hours before applying stain.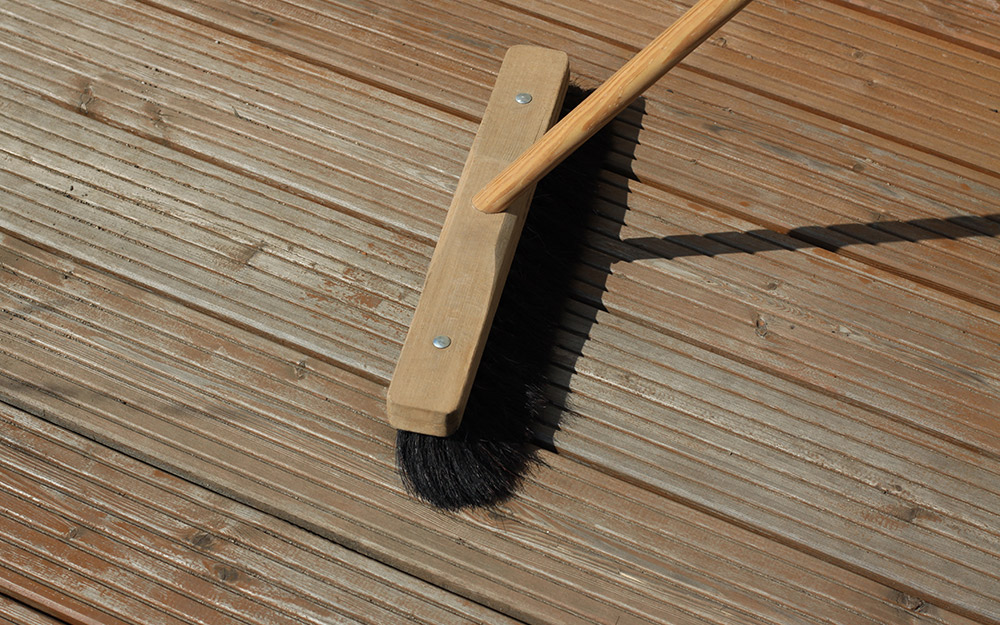 Stain needs time to absorb into the wood, but dries quickly, so avoid applying the stain in direct sunlight. 
Before applying the stain, use tarps or painter's tape to protect areas near the wood such as plants or the house's siding, as needed. 
Dry brush the wood one more time to remove any leaves, dust or more that settled when the cleaner was drying. 
Stir the stain thoroughly before application and pour into a paint tray. 
Apply the stain to a patch of wood to confirm that you like its color and appearance.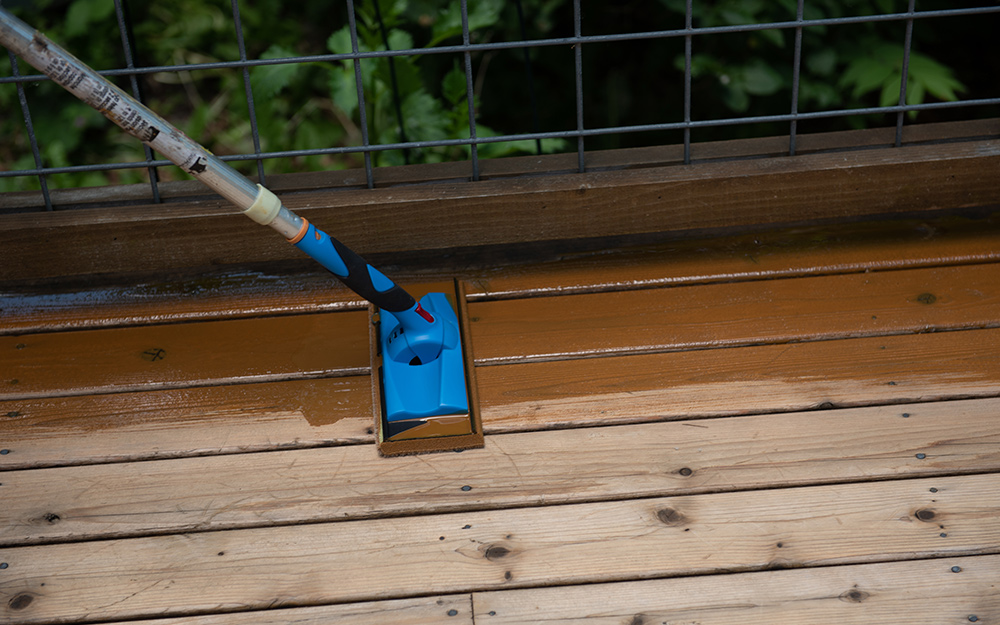 Stain the pressure-treated wood using a paint pad applicator, which is easier than brushing a large deck or structure by hand, and more accurate than using a pressurized sprayer. 
Use a paintbrush to stain between cracks and problem areas. 
Usually no more than one coat is needed. Expect the butted ends of lumber to accept more stain.
If staining pressure treated fence posts, deck rails or other vertical surfaces, start at the top and work your way down. 
Allow the stain to dry for at least a day. 
Tip: Stain downward-facing pressure treated 2 x 4s and other boards (such as the underside of decking) before you nail in place.
6
How to Paint Pressure Treated Wood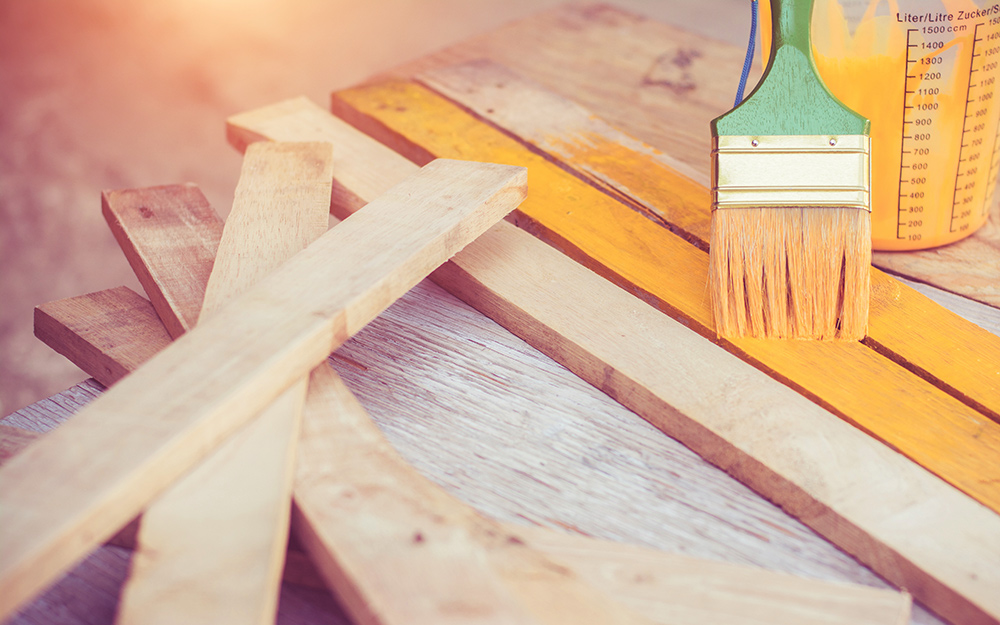 Because of the pressure-treating process, exterior paint is less likely to adhere to pressure treated wood and more likely to peel. Some experts advise staining or sealing over painting, but paint can be successfully applied by following extra precautions. 
Allow the wood to dry completely and otherwise prepare the same ways you would when staining. 
To help the paint adhere, use a bristle brush to coat the surface with a primer designed for exterior use on pressure treated wood.
Using a brush, apply at least two coats of latex paint to see best results. 
7
How to Seal Pressure Treated Wood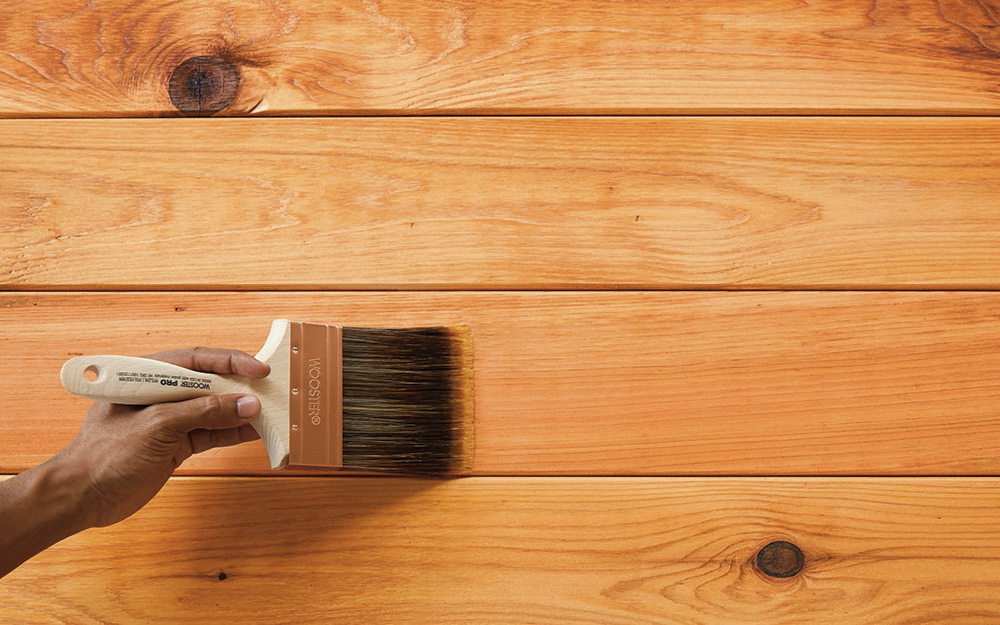 Most exterior stains contain some sealant to protect the wood against moisture. 
If you want to showcase the natural wood grain and color while ensuring a higher level of protection, consider a clear sealant to protect the surface. 
A product that combines stain and sealer adds both protection and pigmentation, but sealants are not recommended to be used on top of stained wood. 
When sealing pressure-treated wood, choose a product designed to be UV repellant.
Apply sealant using the same method to apply stain.
Primarily consisting of southern yellow pine, pressure treated wood is required by many building codes in retaining walls, ground contact lumber and other exterior wood projects. Staining pressure treated wood can help decks, fences and more to look better and last longer. The Home Depot is your DIY headquarters. Looking for a product to complete your project? We have options to deliver online orders when and where you need them.
Explore More on homedepot.com