Project Guide
How to Start a Vegetable Garden
Time Required:

Under 2 hours

Difficulty:

Beginner
---
Maintaining a backyard vegetable garden is a fun way to ensure fresh veggies are ready for the season. To get started, you'll need ample sunlight and few simple tools and materials. Read below for guided instructions on how to plant and grow your very own vegetable garden.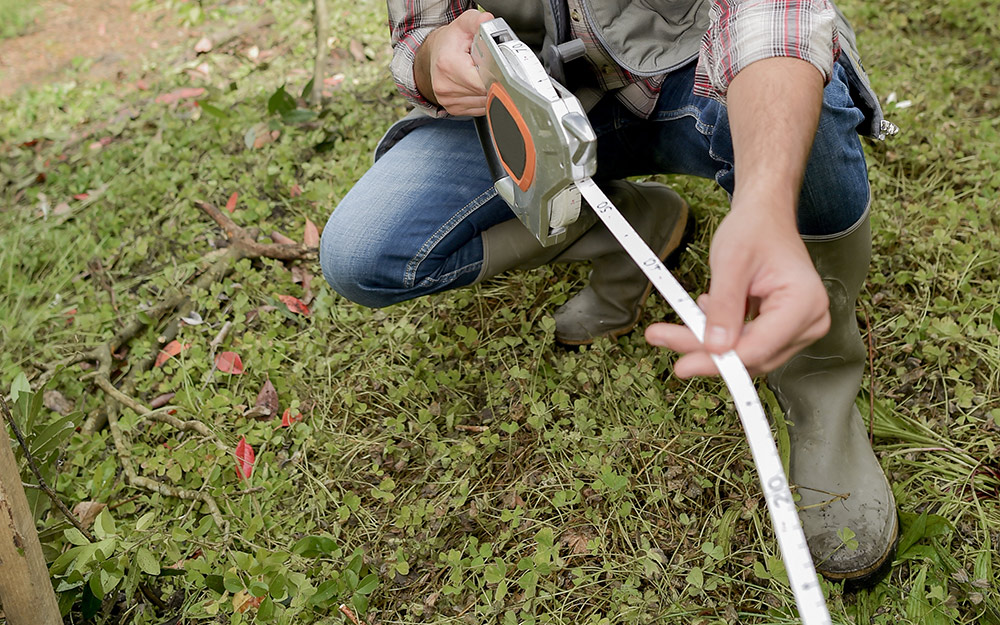 Review the weather patterns in your area and decide what time of year is best for vegetable gardening. This will vary depending on your climate and seasonal rainfall amounts.
Next, choose where in your yard to plant the garden. Make sure this area has good drainage and receives a full six hours of sunlight on clear days.
After you've chosen the right space, pick your seeds and plan where they will go. When planting vegetables, leave 2 to 3 feet between each plant for optimal growth.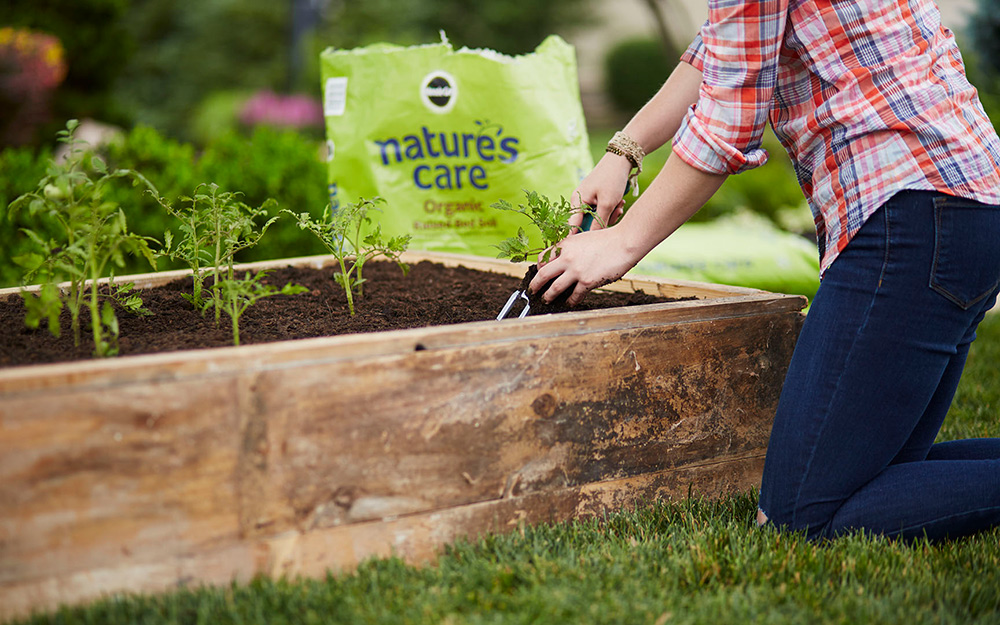 Begin digging and turn soil with a shovel to break up any large chunks of dirt. Remove any stones and roots with a sod cutter, then mix in fresh garden soil.
Prepare the hole with a hand trowel, making sure it is at least two times deeper and wider than the plant container.
Use the trowel to position the plant into the soil. Read the instructions on your seed or seedling package for the correct depth.
Lightly cover the base of the plant with the surrounding soil. Do not mound or pile on extra dirt.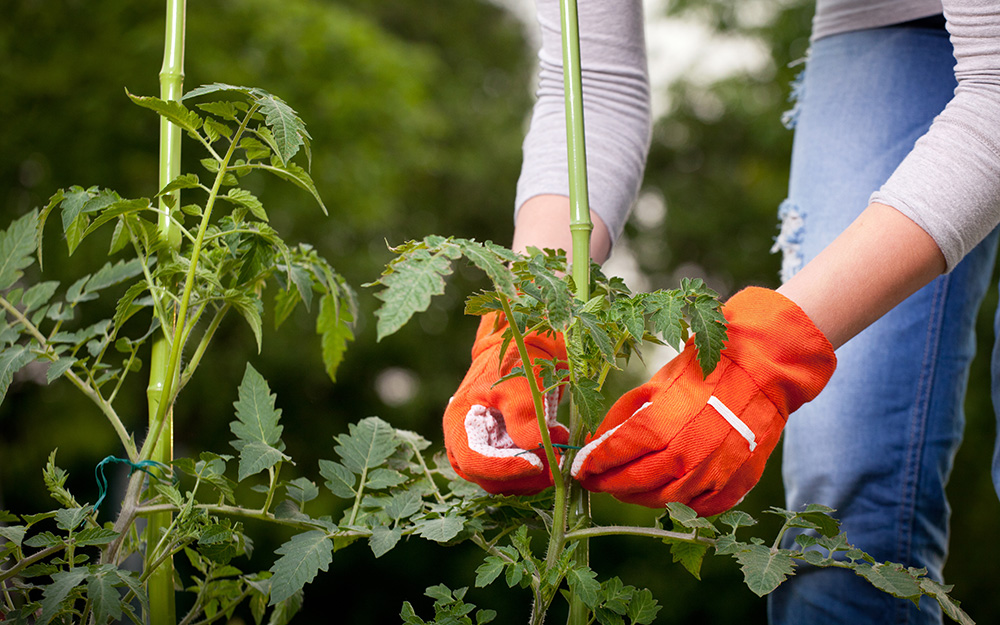 If needed, place garden stakes 6 to10 inches away from the base of the plant.
Insert them carefully to avoid damaging the roots.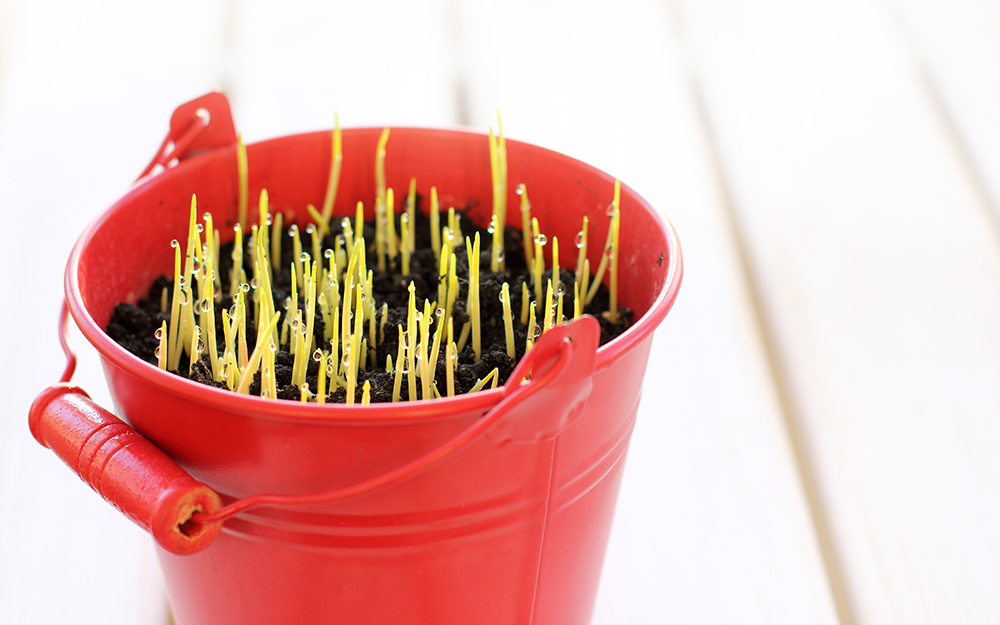 To make your garden mobile, use a five-gallon bucket as your base.
Drill or punch 10 to 15 holes in the bottom for excess water drainage.
Fill the bottom with roughly 2 inches of gravel, then top with planting soil and plant your seeds.
Plant 2 to 3 seedlings per bucket, and move them (as needed) to accommodate their sunlight needs.
Complete your new vegetable garden with decorative garden edging.