Time Required:

Under 2 hours

Difficulty:

Beginner
---
If you're looking to refresh the look of a dull brick wall or chimney, whitewashing brick provides an easy, inexpensive alternative to painting. Learning to how to whitewash brick can brighten a room or surface in a few quick steps.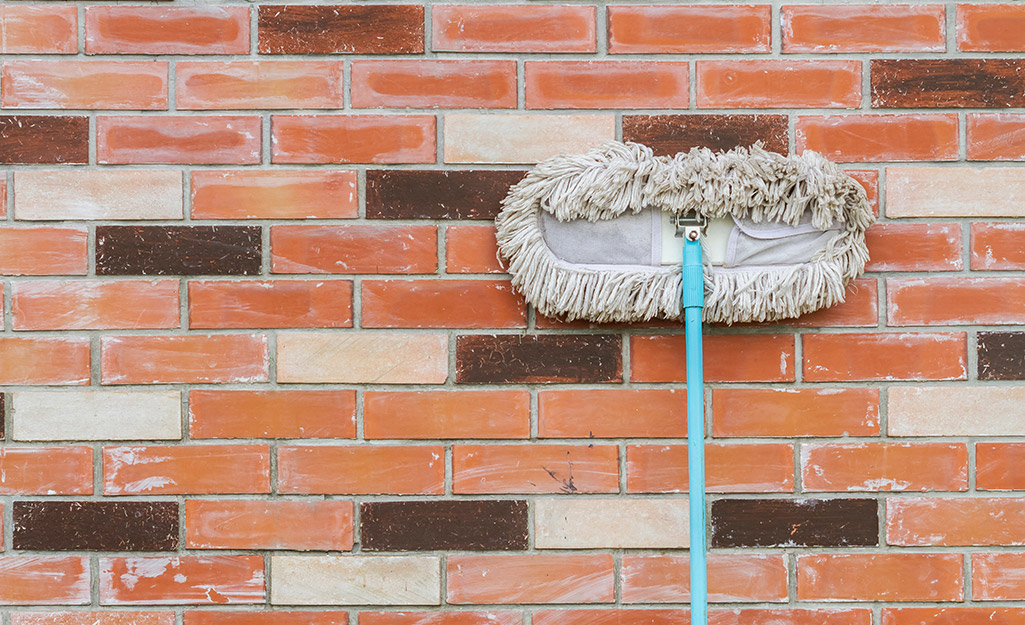 Whitewash will have better results applied to clean interior brick instead of dirty brick. Despite its rough exterior, brick can be damaged if washed too vigorously, so use a light touch.
Apply a cleaning solution of dish soap or all-purpose cleaner and water with a clean cloth or rag. Gently work it into the brick and grout surface with a scrub brush. Let sit for 10 minutes and rinse using a fresh rag dipped in warm water.
If dirty spots remain, try cleaning them with a solution of one tablespoon of boric acid and a gallon of water. Apply to the trouble spots with a scrub brush. Wear protective gloves.
If you're whitewashing on or around a chimney, be sure to remove any traces of soot with a cleaning foam if warm soapy water is insufficient.
Tip: If the brick includes traces of old paint, be sure to remove it with a putty knife or paint scraper.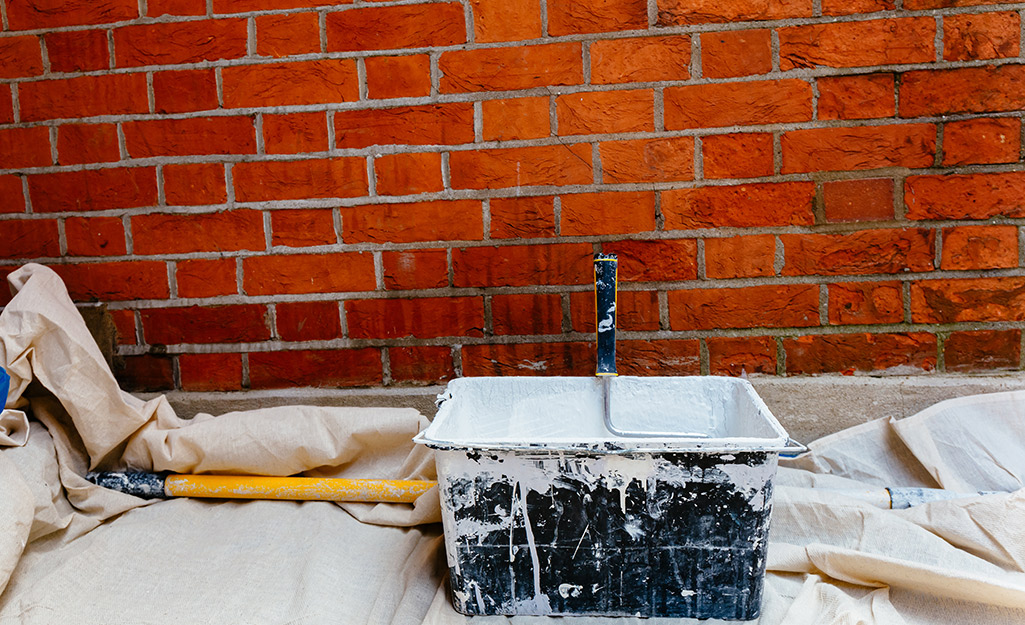 Protect the area around the brick surface you're planning to whitewash.
Move any furniture that's in the way.
Put down a drop cloth on the floor and over any furniture too heavy to move.
Use painter's tape to keep whitewash off of protected surfaces.
If whitewashing a chimney, make sure to cover the mantel.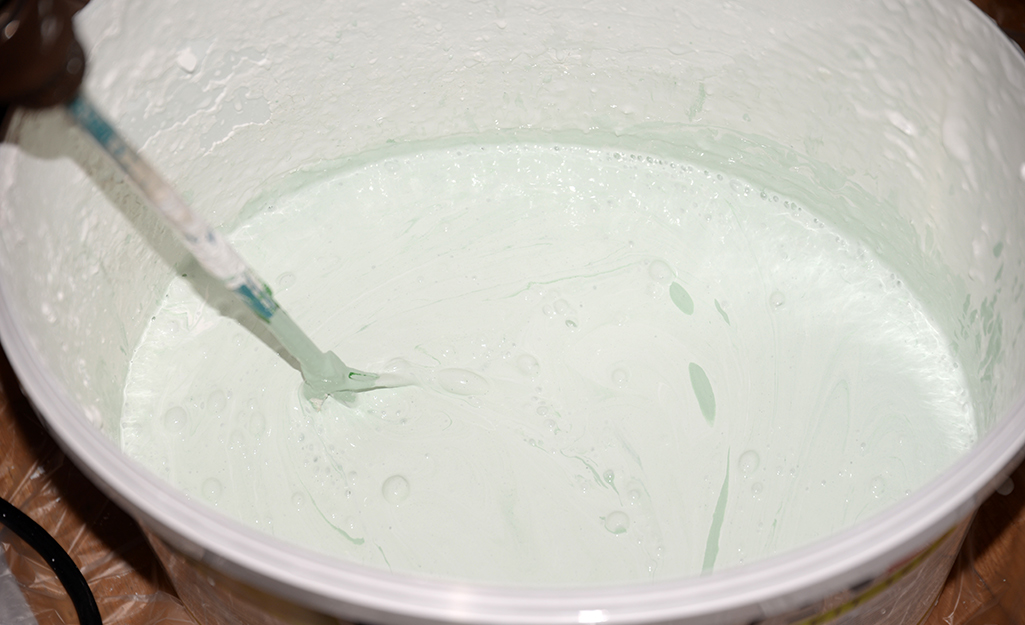 Originally whitewash was made from lime, but the most popular current method is very easily made by mixing a 50/50 solution of water and white latex paint and stirring until the mix is even. (Oil-based paint does not mix as effectively with water.)
Do a patch test by applying a sample of whitewash to brick in a remote place to see if it's to your liking. Adjust the brightness of the solution by adding more water or paint.
Keep in mind that brick is porous, so the whitewash may fade a little as it soaks into the surface. Consider applying a bright white mixture and expect it to fade to your target tint.
Apply Whitewash to the Brick and Mortar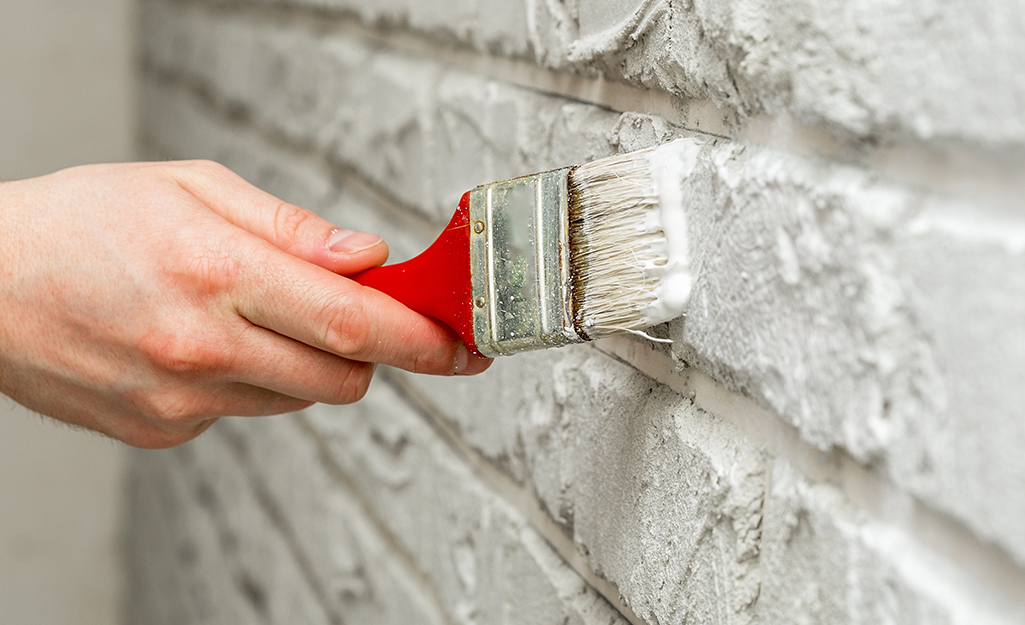 Whitewash a small area at a time.
First, lightly mist the brick with water from a spray bottle.
Apply the whitewash with a wide paint brush, then lightly dab with a cotton cloth as you go. Be sure to whitewash any drips you may leave.
An alternate method is to use a cotton cloth to wipe the whitewash onto the brick.
Leave as much or as little whitewash in place as you prefer. Some people like a more uneven, "shabby chic" look.
If necessary, use a narrower paint brush to whitewash the mortar, the edges of the brick and any other nook and cranny that's hard to reach.
Let dry overnight.
Tip: A modern method called "German smear" creates a whitewash effect by mixing 70 percent mortar and 30 percent water. Apply the thicker mixture with a trowel or grout sponge and then remove enough to leave a thin coating. Wear protective mask and glasses.
Learning how to whitewash a brick fireplace or wall can give a dated look a more contemporary makeover. Like the term "whitewash" suggests, consider applying it as if you're washing the brick, not painting it.