Time Required:

2-4 hours

Difficulty:

Beginner
---
What is shiplap? Shiplap gets its name from the horizontal planks that were used on the outside of ships. From rustic farmhouse to a seaside cottage look, today's prefinished or faux interior shiplap walls are a popular way to transform a blank space into a dramatic focal point. This Home Depot guide gives you step-by-step instructions on how to install shiplap boards horizontally using shiplap or appearance boards, basic carpentry and common tools.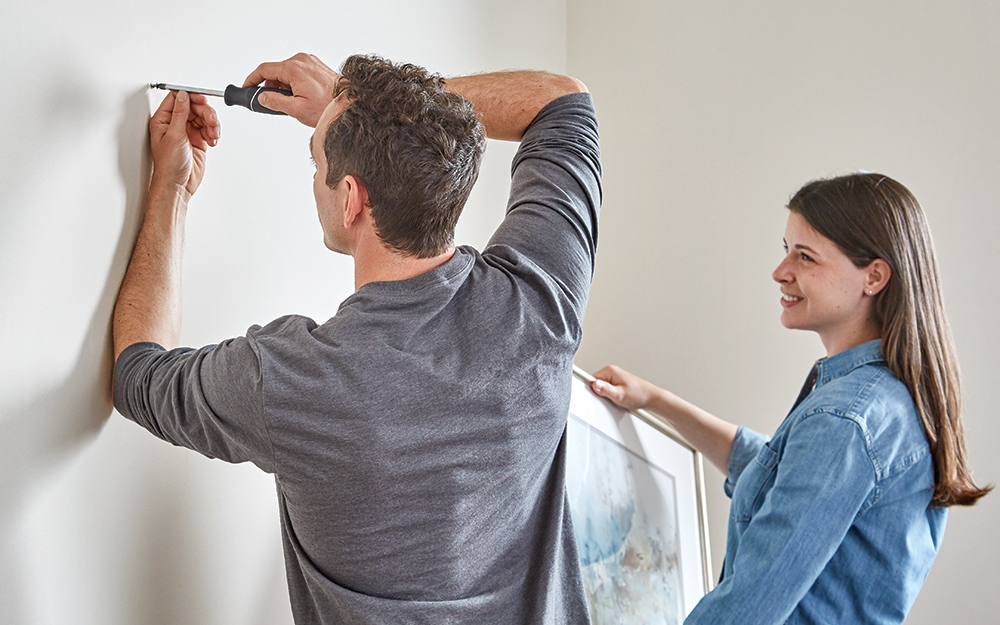 The first step in your shiplap accent wall is to remove everything from the wall including any nails. Use a putty knife to gently pry and remove baseboards, crown moulding and trim. Remove wall plates and outlet covers. Before you install your shiplap boards, open your boxes and let the flooring adjust to the room temperature and moisture for at least 48 hours.
Tip: Make a paper template of any vents, plates or outlets. Use these templates to cut holes in your boards with a jigsaw as you install them to your wall.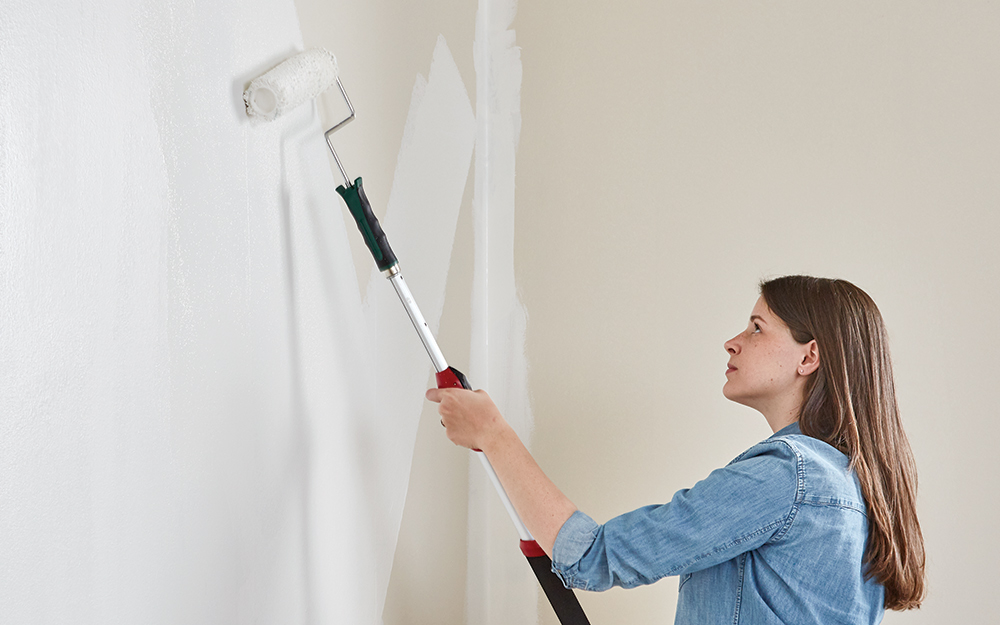 Shiplap has a signature gap between the joints that lets the wall color show through, so paint the wall you'll be working on either the same color of your shiplap or a contrasting color. Paint or stain unfinished shiplap boards before attaching them to your wall.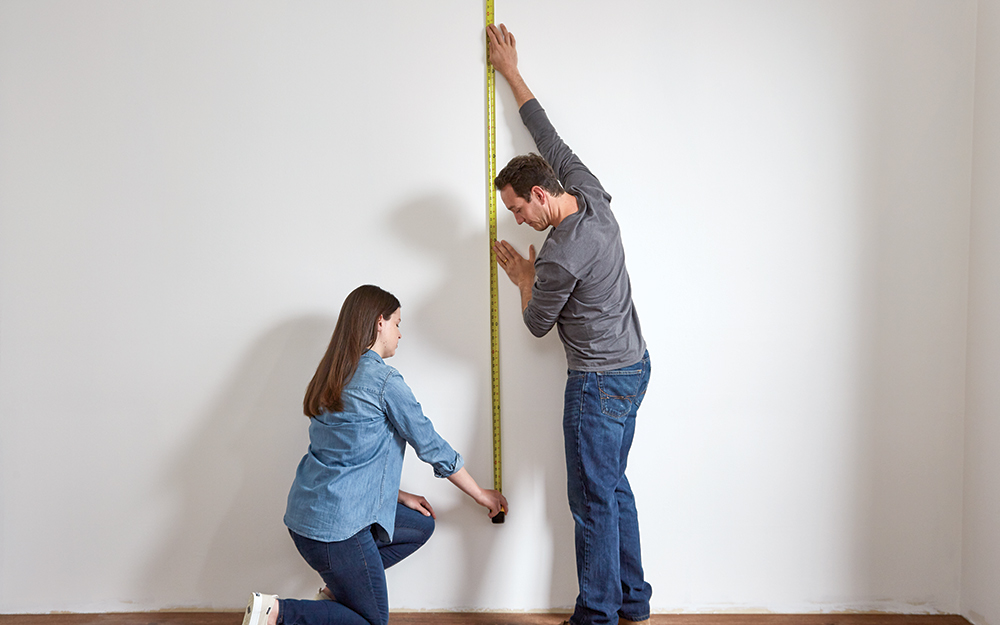 Knowing how to install shiplap starts with figuring how much you'll need. Find the square foot of the wall you're covering by multiplying the length of the wall by its height. Add 10 percent to your total to account for any waste.
Tip: Divide the height of the wall by the width of the shiplap boards. Place any boards you'll have to cut horizontally at the bottom of the wall.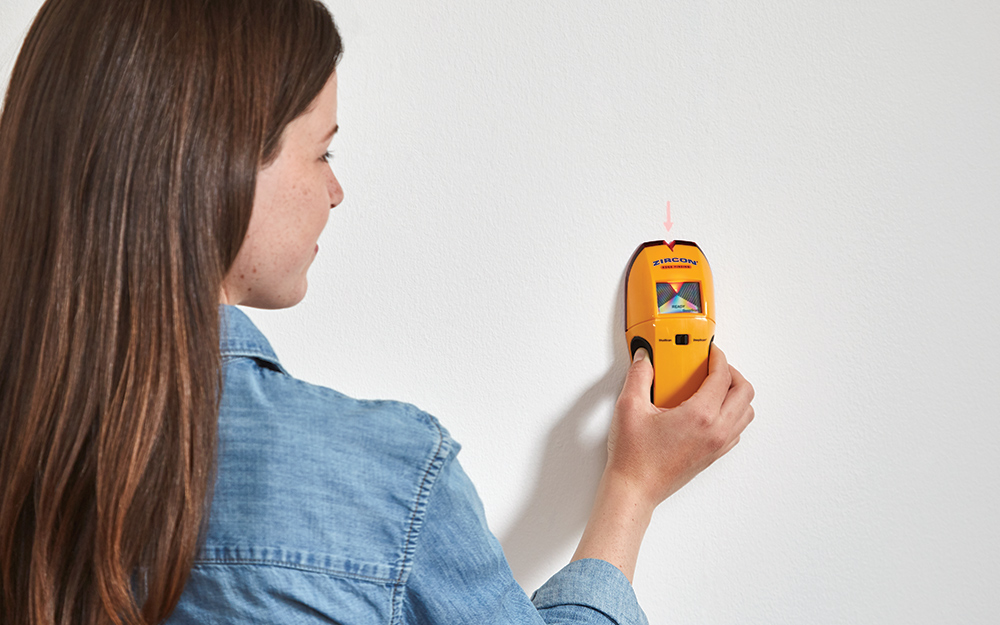 When nailing your shiplap boards to the wall, it's best to attach them to the vertical studs of your wall. Use a stud finder to determine where your wall studs are. Most studs are usually 16 inches or 24 inches apart.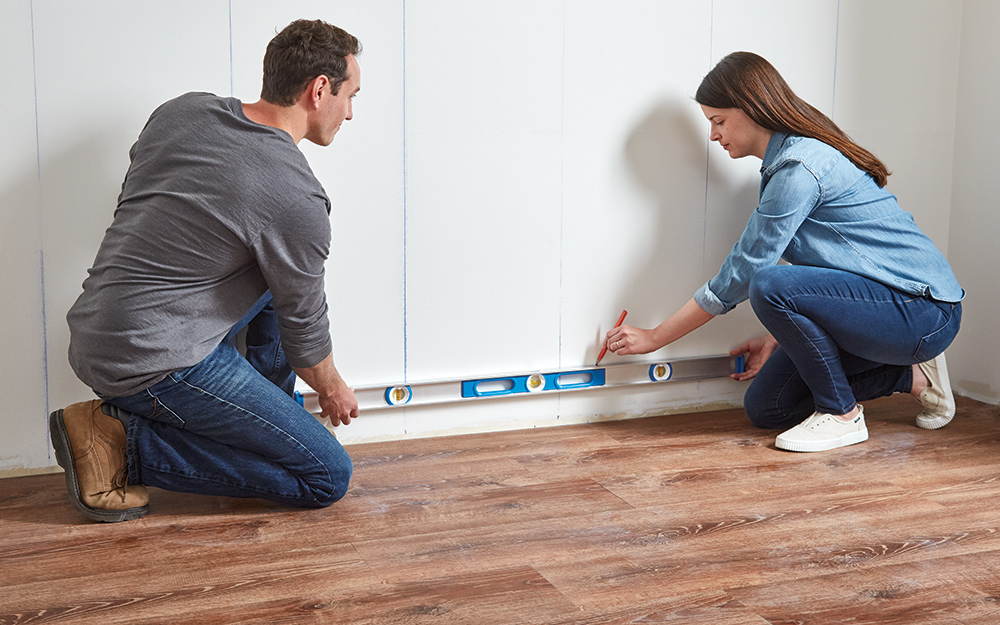 Your finished wall will only be as straight as your first row. Using a level, draw a straight horizontal line from one end of the wall to the other. Make sure your guideline is straight by placing your level at different points on the guideline.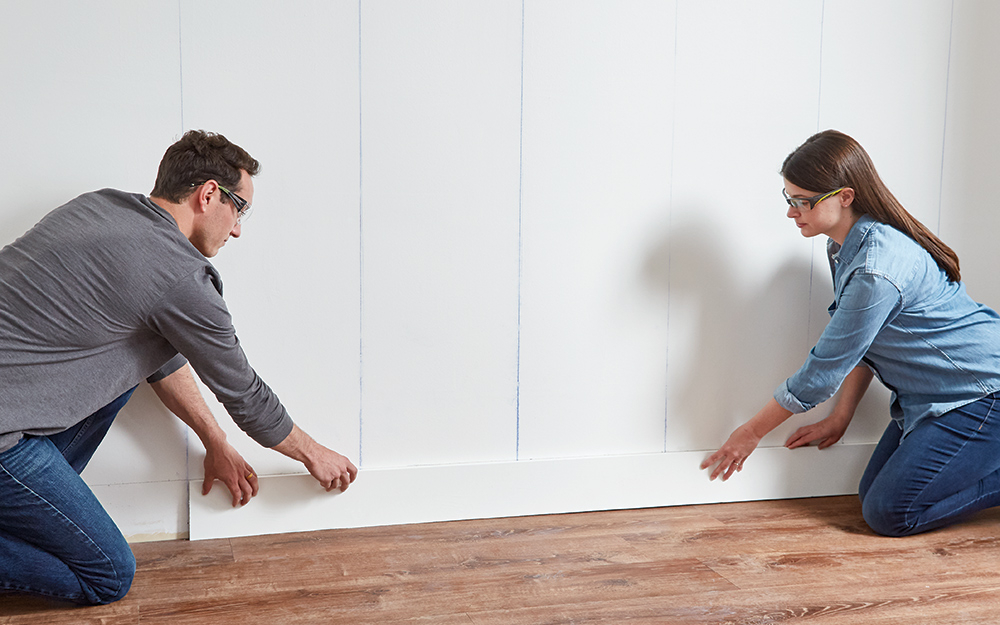 Line up the top edge of the bottom row of boards with the horizontal guideline you created in Step 6. Make sure your board either lays on or overalps the vertical chalkline you made to identify the studs in the wall.
Tip: You can attach your shiplap boards with construction adhesive or nails or both.
Attach First Row of Shiplap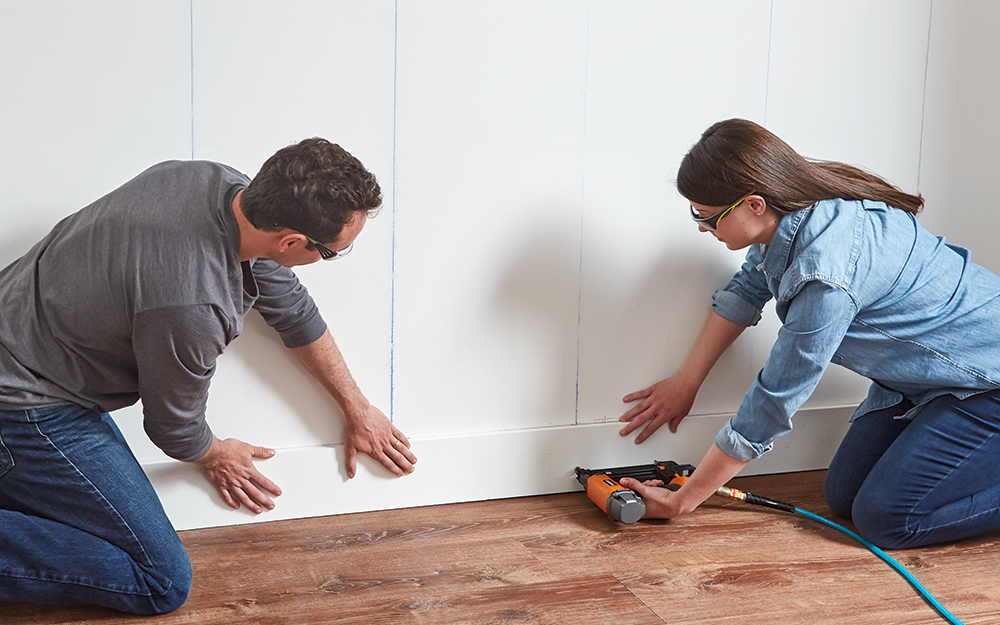 Place a nail through the top and bottom of each shiplap board where it crosses a stud. Use adhesive to glue the board down first or ask a partner to help you hold it in place.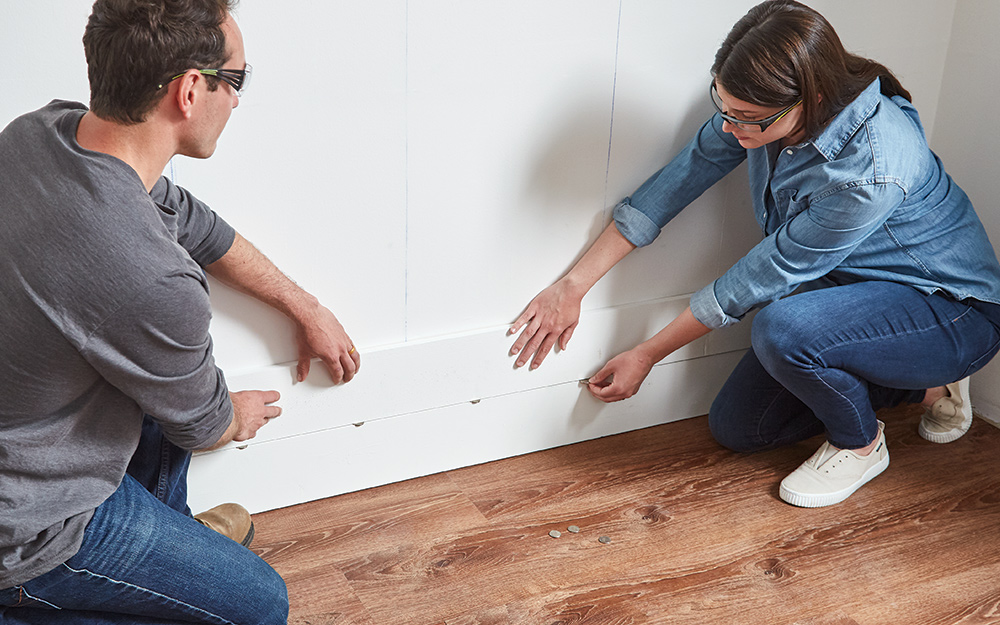 Before you attach the next board, place a nickel every few feet between the bottom board and the board above it. This will give you an authentic shiplap look. After attaching a board, remove and reuse the nickels as spacers between rows.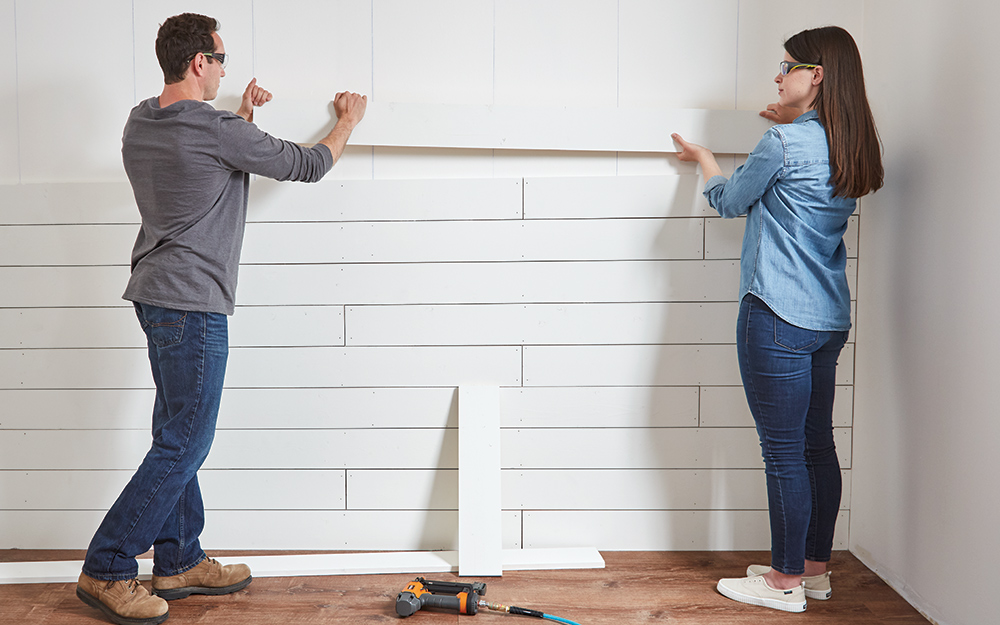 Cut and place boards to stagger cut ends from row to row. Repeat until wall is complete.
If two boards meet at the same stud, place the first piece halfway onto the stud and nail. Start the next piece on the same stud. Cut to fit if necessary. Repeat until you reach the end of the row.
Never overlap boards.
Attach Matching Baseboards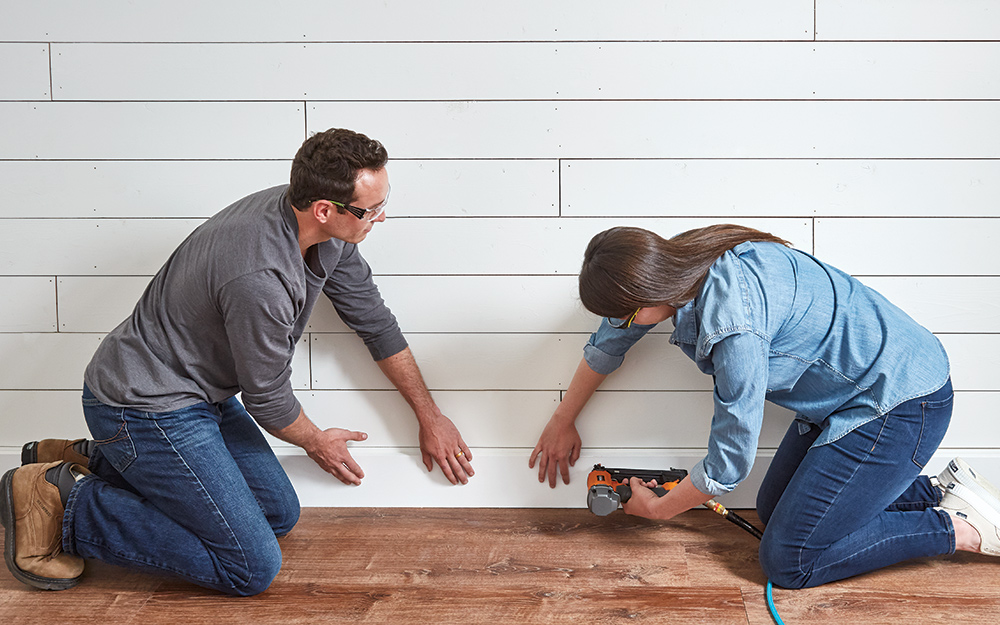 Add matching baseboards and moulding using finishing nails.
Tip: Floors are rarely level. Use trim to cover any gaps between your wall and the floor.