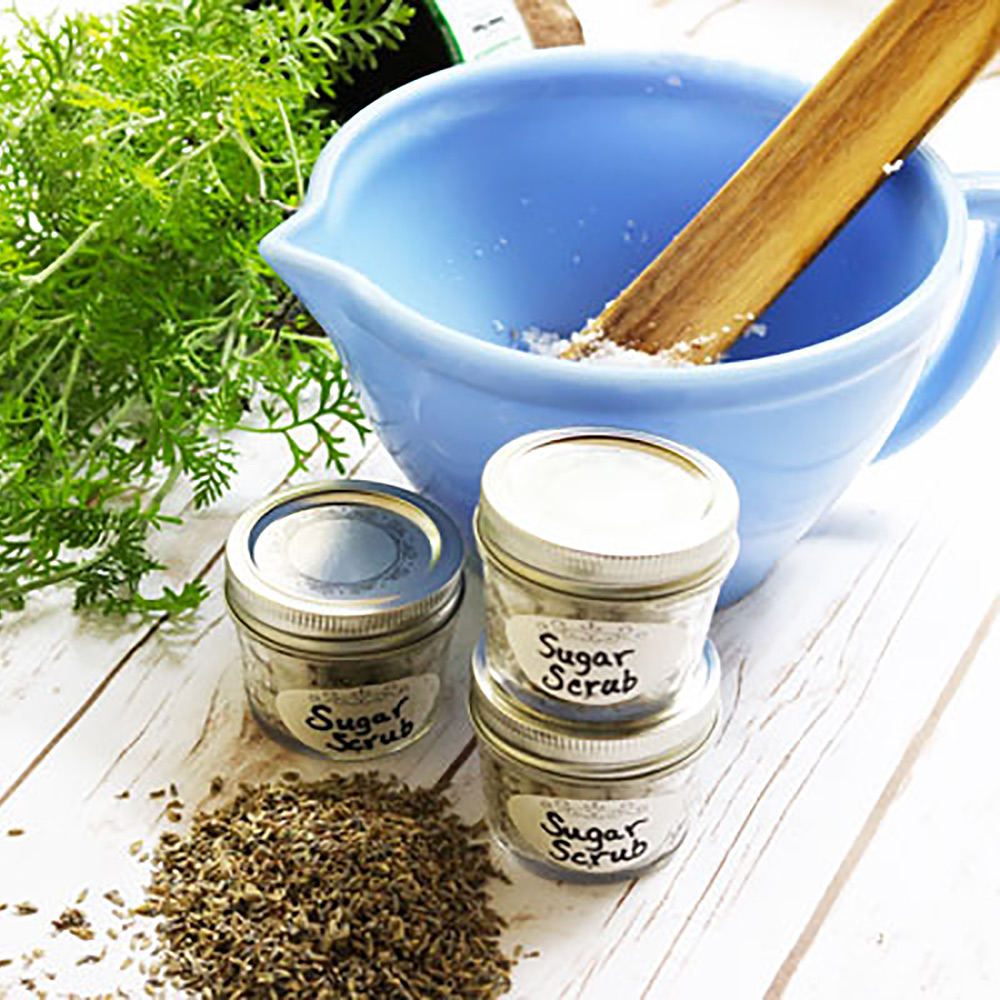 Delight your favorite mom this Mother's Day with a homemade and refreshing lavender sugar scrub. This elegant gift comes together in a snap and will become a much-requested favorite.
Sugar scrub is a gentle exfoliant, and the Vitamin E in the coconut oil repairs and rejuvenates the skin. To make, just stir together sugar and coconut oil, then add lavender buds and drops of lavender essential oil. The buds can be dried from lavender plants you grow in your herb garden, or they can be purchased.
Lavender Sugar Scrub Recipe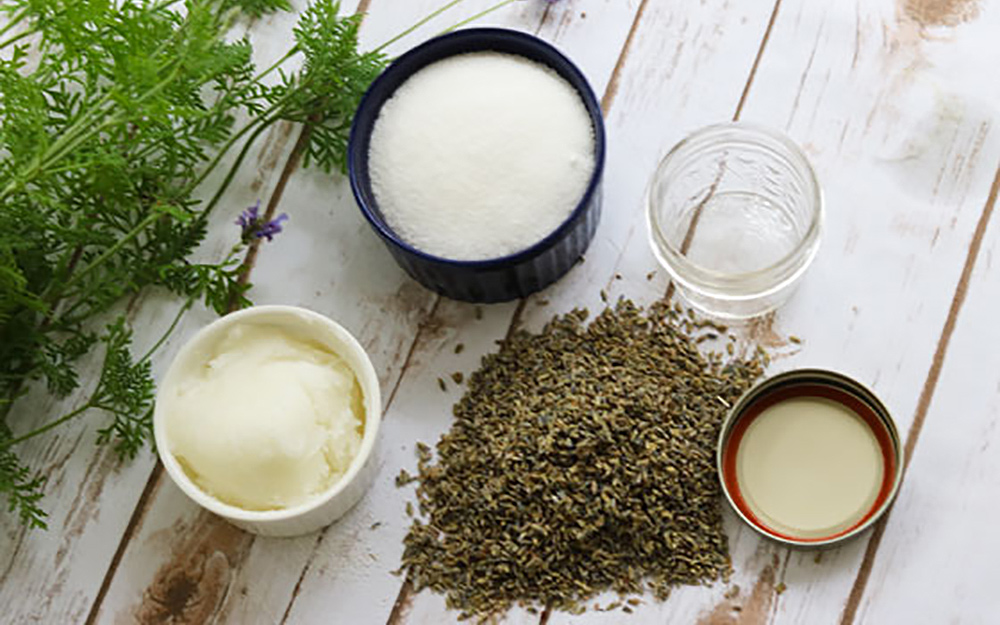 Yield: 12 4-ounce jelly jars
Materials:
4 cups granulated sugar
2 cups coconut oil
25 to 30 drops lavender essential oil (depending on desired strength of fragrance)
4 tablespoons lavender buds from fresh lavender herb plants
12 4-ounce jelly jars or any size Mason jars
Labels
Instructions:
 In a bowl, stir together sugar and coconut oil.

 Add essential oil and lavender buds and stir until mixed.

 Scoop mixture into jars, seal and label.
How to Use Lavender Sugar Scrub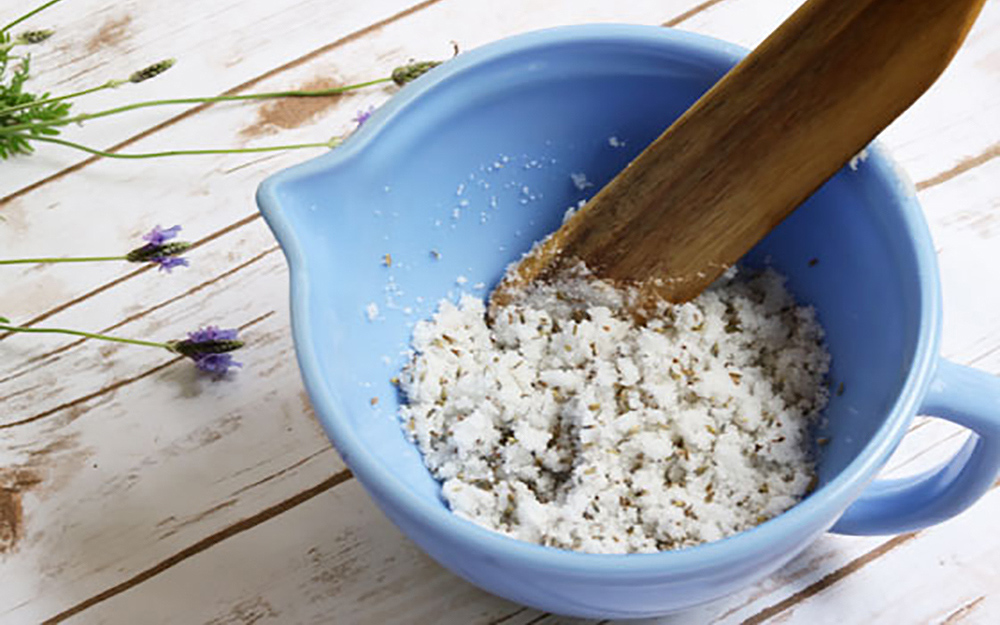 Lather your skin with your usual cleanser and water, then rinse. Scoop a spoonful of sugar scrub into your hand and massage into your skin. Rinse with warm water and dry.
Safety Tip: Keep lavender scrub out of reach of children, do not ingest and avoid contact with your eyes.
Grow Lavender in Your Garden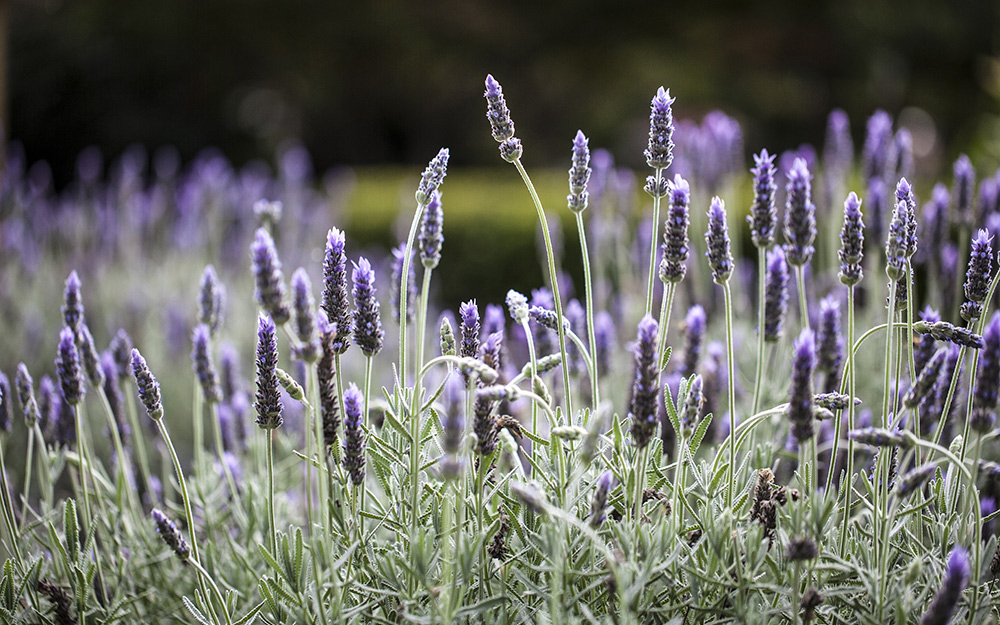 Lavender is admired for its fragrance and color. This bushy perennial grows in USDA hardiness zones 5 to 10, but loves arid climates best, preferring full sun and well-draining soil.
Lavender does not like humidity, so plant in an open area with air circulation. Lavender is deer-resistant and a good choice for container gardening. Learn more about growing lavender in your garden.
How to Harvest Lavender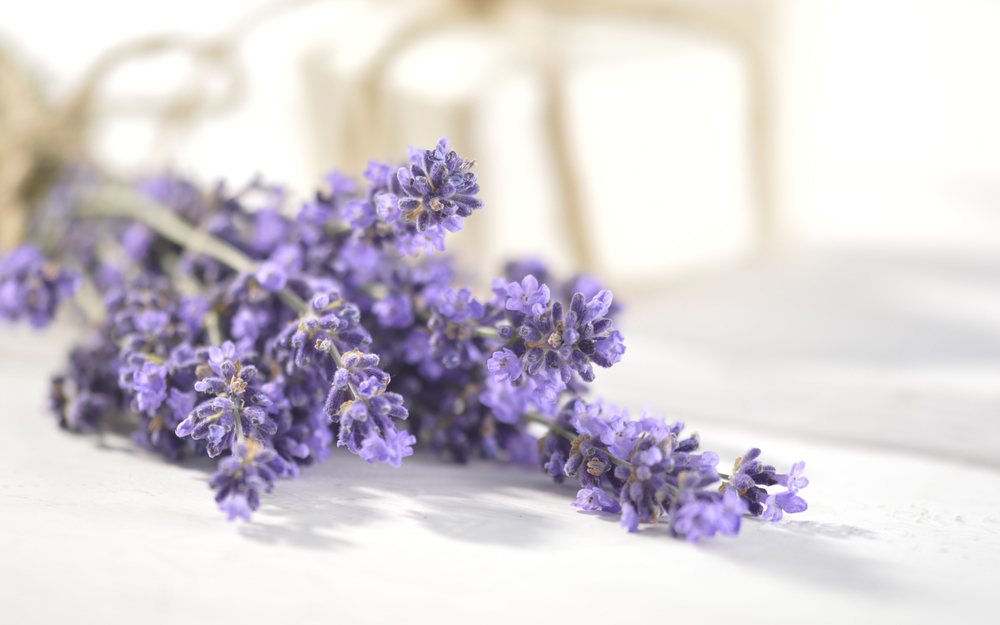 When you're ready to harvest lavender, be sure to cut it early in the day. With one hand, grab the longer stems just like a ponytail, and cut with sharp scissors or snips as close to the base as possible. Wrap a rubber band around the stems and hang upside down, out of the sun, in a dark, dry place. You can also use an herb drying rack. 
Keep in mind that smaller bundles will dry more quickly than thick bundles.
How to Dry Lavender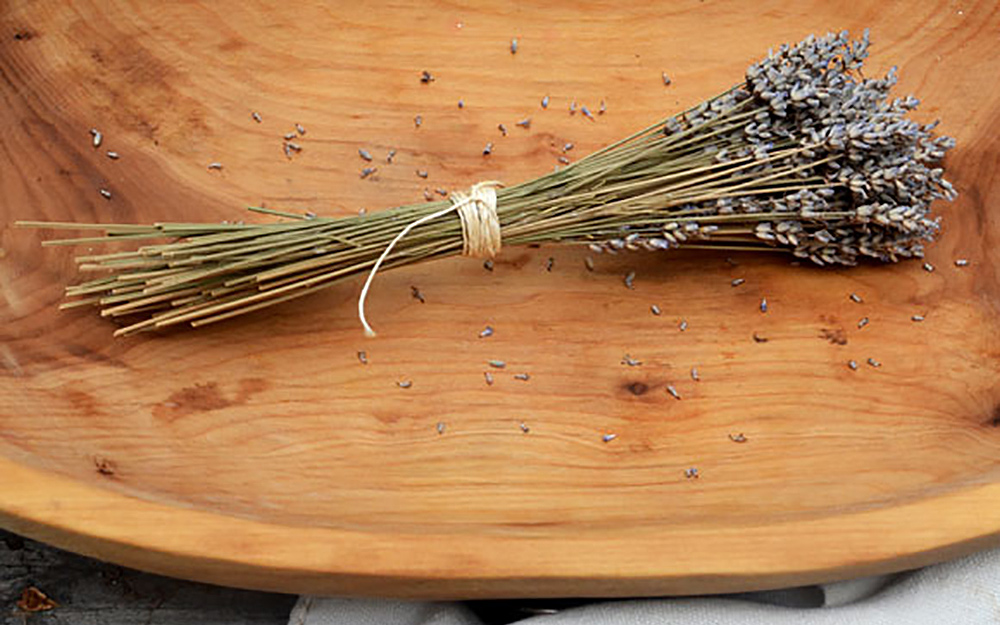 Harvest lavender before the buds fully open.
Pull flowers into a bunch and tie with a rubber band.
Cut flowers just above the leaves.
Dry lavender by hanging it upside down, out of the sun, in a dark, dry place like a shed or garage, for up to a month.
If you want a fast method, here's how to quick-dry lavender in a microwave: 
Trim stems so they will fit in the microwave.
Lay lavender stems on paper towels.
Cover with another paper towel and place in microwave for 10 seconds on full power.
Repeat for another 10 seconds, if needed.
Remove from microwave and use as needed.
Tip: Remember that when you apply heat, you release the essential oils in the lavender. Don't overheat the lavender in the microwave.
Lavender is a much-loved herb in your garden for many reasons. It's easy to grow, incredibly fragrant and it brings the pollinators to your garden. Dry the lavender buds and mix up a sweetly scented sugar scrub that's a perfectly simple gift for Mother's Day.
You can pick lavender leaves and stems any time during the growing season. For the most colorful and fragrant lavender, remember that the color is most intense just before buds open, and the fragrance increases as the flowers mature.
Explore More on homedepot.com