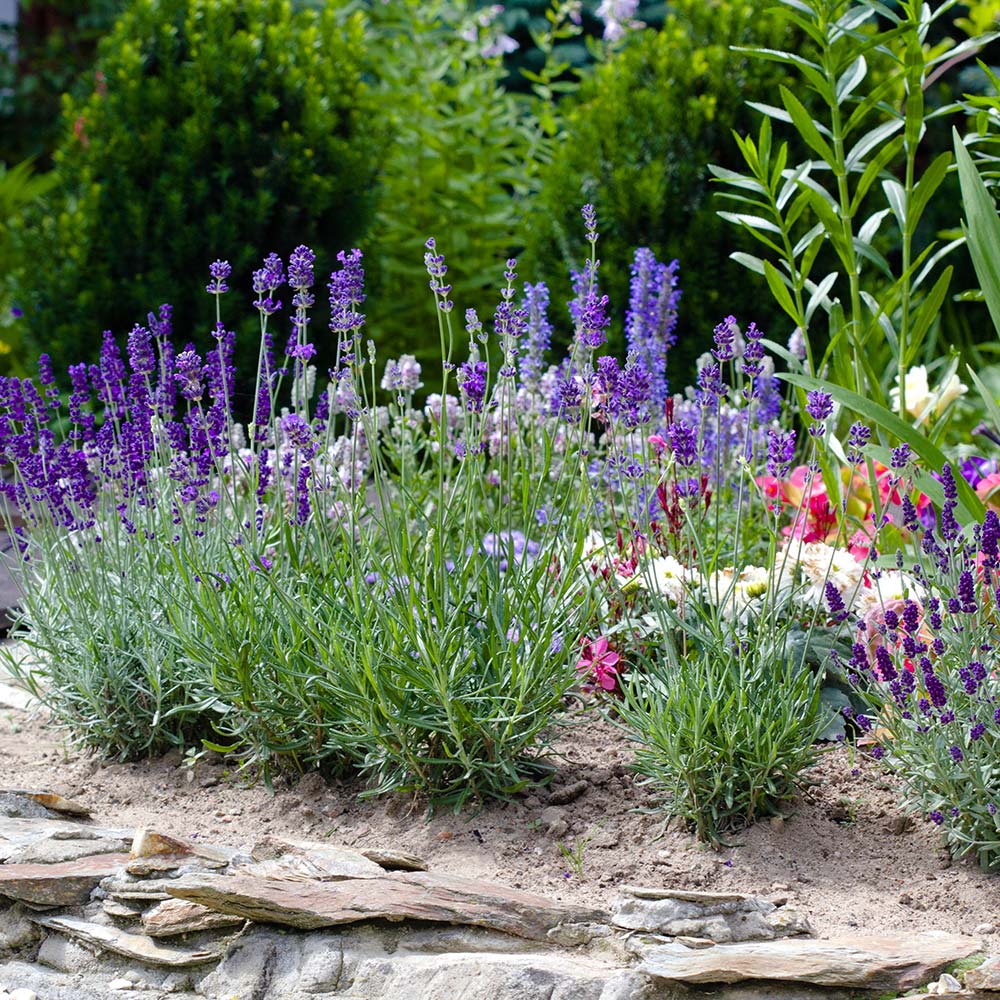 Lavender is an irresistibly fragrant and attractive woody perennial in the garden. The lovely, finely cut, gray-green foliage releases a perfume when you brush against it, and the purple blooms offer color throughout the summer.
As a garden plant, it serves as contrast in herb or rock gardens, and provides a long-lasting display in containers. It is a tough plant, drought-tolerant, thrives in heat and is deer-resistant, too.
Beauty and Culinary Uses for Lavender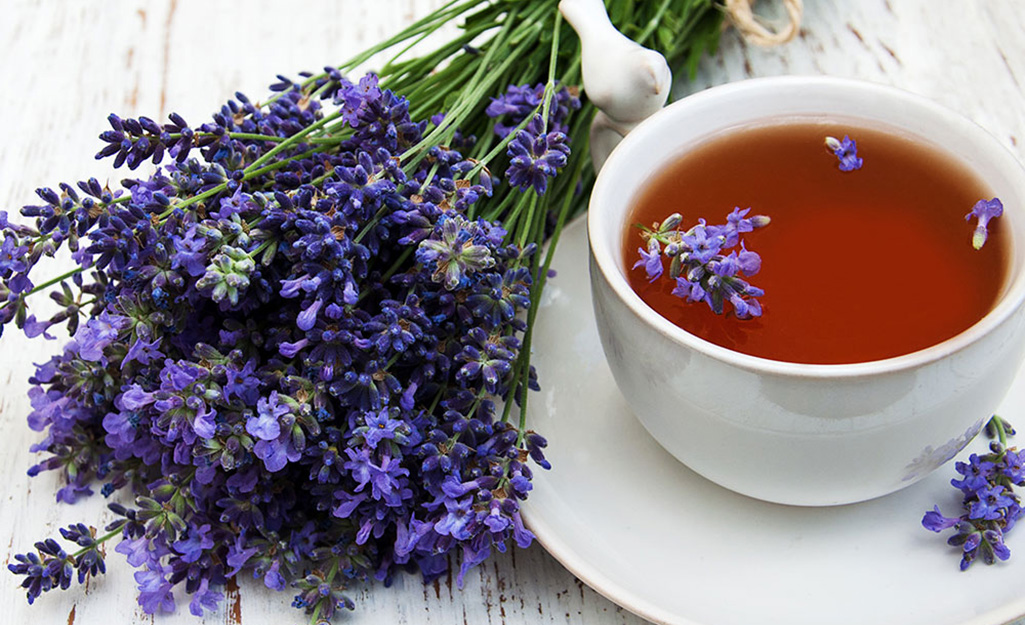 Do you need more reasons to love lavender? The purple blooms can be cut and used in bouquets, dried and tucked into sachets or can add fragrance to beauty concoctions like sugar scrubs.
As a culinary herb, it can be mixed with salt for a gourmet finish for fish or chicken. When lavender is combined with sugar, it will take your favorite shortbread or pound cake recipe to the next level. It's also the perfect herbal accompaniment to a fancy tea. 
Lavender is native to the Mediterranean and thrives in arid climates like Texas and New Mexico, where it's grown as a cash crop. Lavender can be winter hardy to USDA Zone 5,  so it's a good idea to check plant tags for the variety that will grow best in your area.
Look for lavender varieties like 'Ellagance,' 'Phenomenal' and 'Spanish Eyes Fernleaf.' 'Ellagance' is perennial in zones 5 to 7 and grows about 12 to 18 inches tall. 'Phenomenal' and 'Spanish Eyes Fernleaf' lavender are good choices for humid southern climates. 'Spanish Eyes' is a popular choice for containers; just be sure to provide good air circulation around the plants, and add plenty of organic compost to the potting mix to improve drainage.
Get started cooking with lavender with a simple salt. Simply grind a pinch of dried organic lavender buds with about 1/4 cup of coarse kosher salt in a spice grinder or food processor, or use a mortar and pestle. Stir together and store in a glass jar with a tight-fitting lid.
Try lavender salt sprinkled on chocolate, or in savory dishes with chicken, beef or lamb. Lavender and lemon is a classic pairing. 
How to Grow Lavender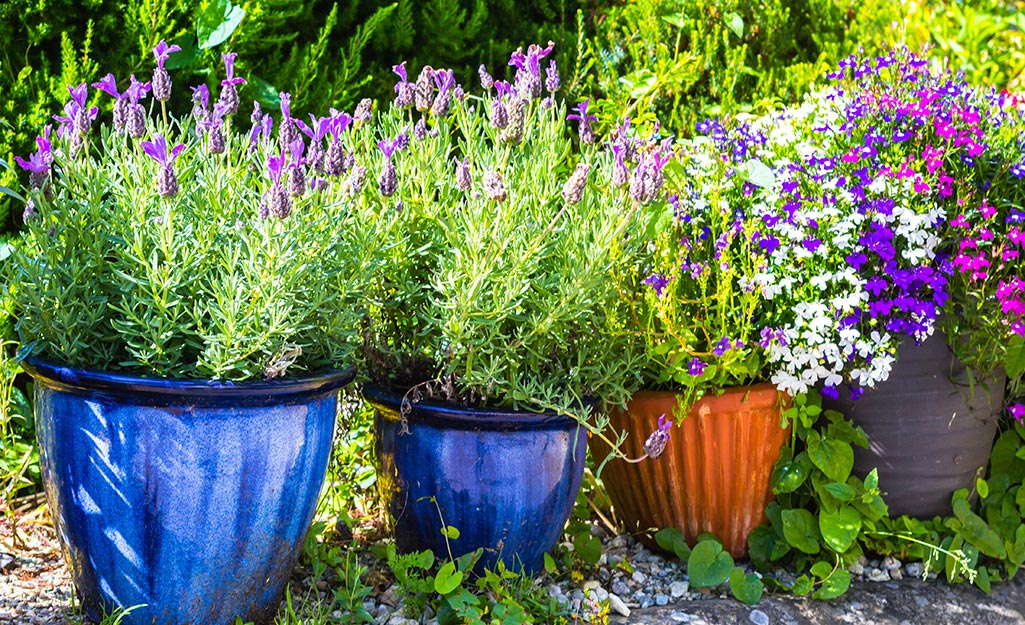 For success with lavender, pay attention to the soil. Lavender likes well-draining, alkaline soils. If your soil tends to clay, amend with plenty of organic compost.
This plant prefers an alkaline pH from 6.7 to 7.3. If you think your soil is acidic, get a soil test from the Garden Center or your local Cooperative Extension Service. Amend acidic soil with organic dolomite lime to "sweeten the soil" and attain the proper pH.
Create new lavender plants by propagation. Lavender doesn't always grow true from seed and propagation is a good way to make more plants. Take cuttings from lavender plants right after they bloom and place in good quality potting mix to root.
Pests or diseases are not significant with lavender, but as with most plants, pay attention in times of drought or heavy rain for signs of stress or mildew. If it's in a container, you may be able to move it to a more ideal site. Improved air circulation and maybe a repotting will give lavender a boost.
How to Harvest Lavender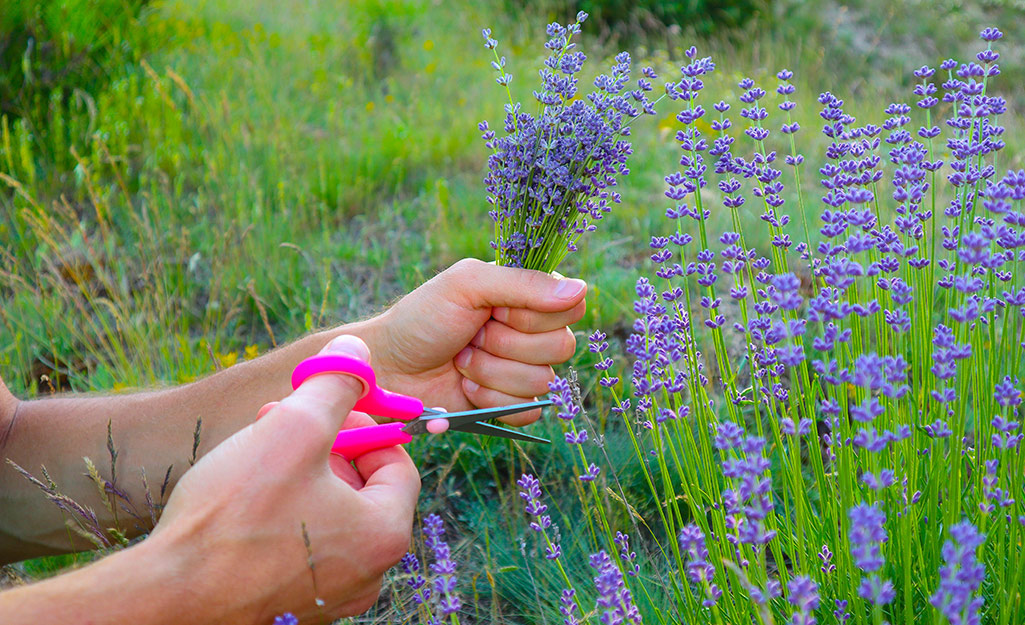 You can pick leaves and stems any time during the growing season. For the most colorful and fragrant lavender, know that the color is most intense before buds open, and the fragrance increases as the flowers mature, according to herb expert and horticulturist Sue Goetz. In the heat of summer, start checking the lavender plants and wait for the buds to plump up so that you'll get as much fragrance as possible. You want to harvest the lavender just before the petals open up.
Harvest lavender early in the day. Grab the longer stems just like a ponytail, and cut with sharp scissors as close to the base as possible, Goetz says. Wrap a rubber band around the stems and hang upside down in a dark, dry place like a garage or attic for a few days or up to a month.
Tip: Dried lavender will keep its fragrance for months. Stems will stay fresh in water for about a week. Dry or freeze the leaves for longer storage.
Purple blossoms, silvery foliage and a captivatingly fresh fragrance make lavender a favorite in the herb garden. Plant lavender and you'll find yourself seeking it this versatile plant.
Explore More on homedepot.com