Painting your master bedroom or guest bedroom can have a huge impact on the atmosphere of the space. Whatever color or color scheme you choose alters not only the look, but also the feel of the room. Keep this in mind as you read more about popular paint colors and how to choose paint colors for your master or guest bedroom.
Each color also invokes a particular feeling, and you should take that into consideration when choosing paint colors. For example, coral is energizing, while new blues and mist are calming. Decide how you want your space to feel, not just look, before selecting your paint.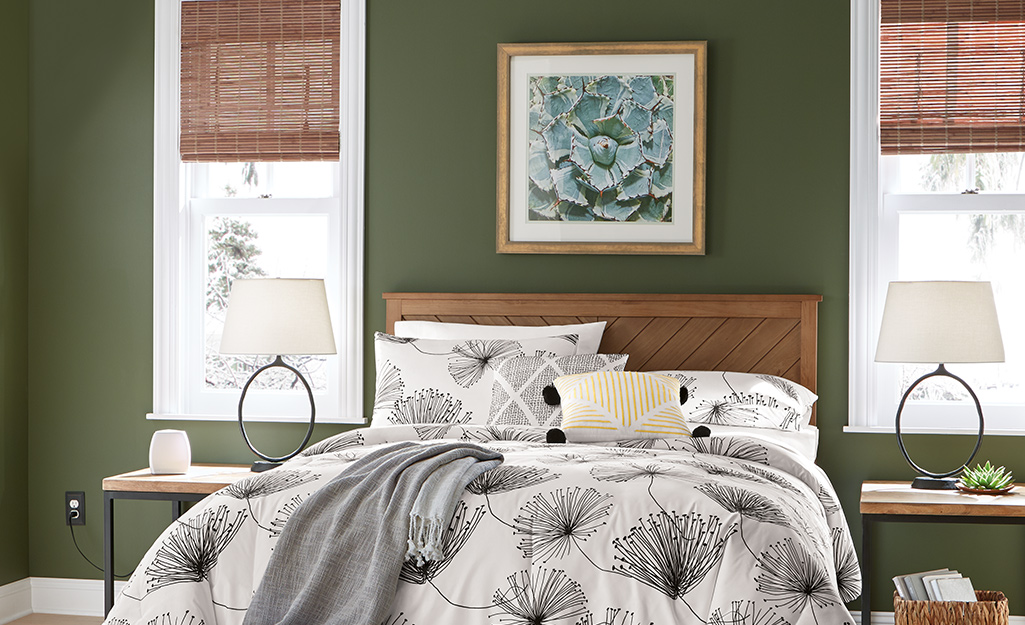 When taking on bedroom painting, take into account the color scheme of any existing decor. If you want to save money while redecorating, you will want to incorporate as many of the items you have as possible, so you don't have to go out and buy all-new furniture and accessories. Want to match paint colors to a color that caught your eye around town or that great shade in your throw pillows? Use the Project Color app to find a color for your bedroom walls.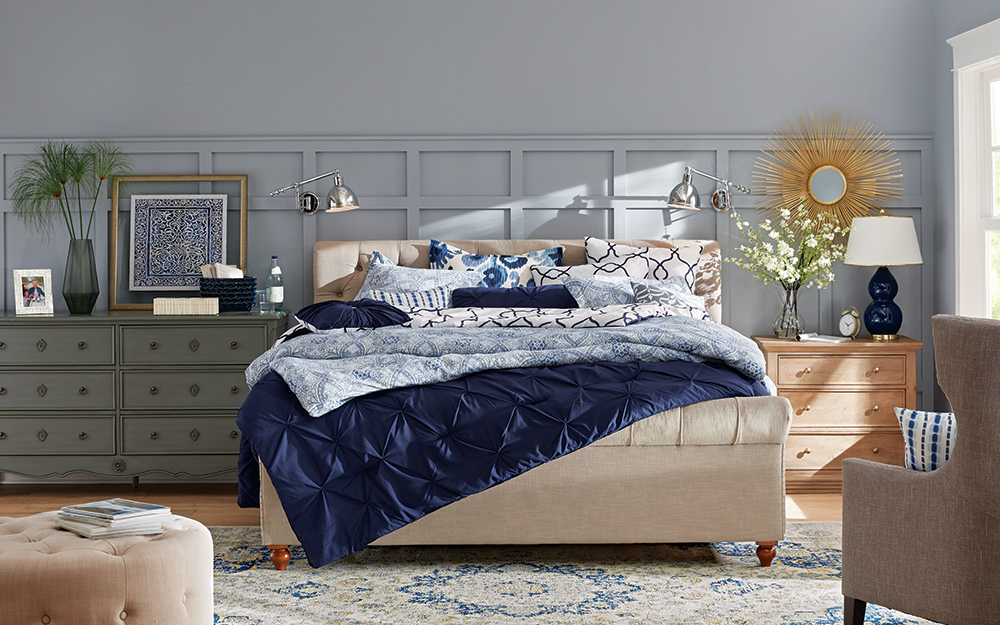 If you share the bedroom with a partner, you'll want to get their input on color ideas as well. When it comes to the colors themselves, brown accents work well with soft blue shades while deep blue and navy with white creates a crisp, clean look. Also, darker walls are an ideal way to soothe those who have trouble sleeping.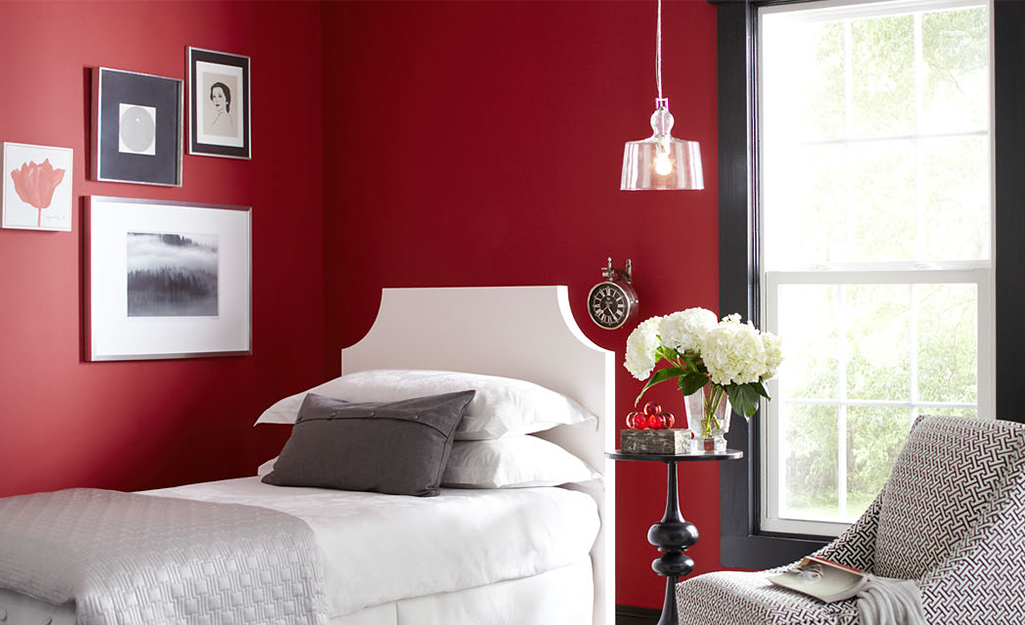 When deciding on bedroom paint ideas, consider who will be using the bedroom. For kids, a bold color, like coral or green, may be a great choice. Similarly, for a master bedroom or guest room, bold red may be too stimulating in a space that should be relaxing, while a deep red may add warmth and calmness.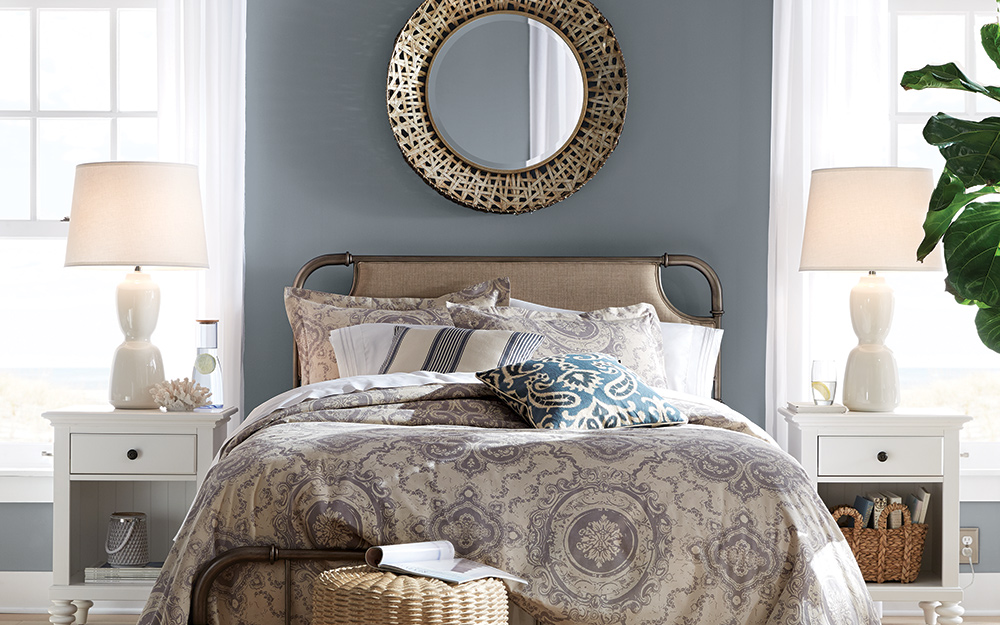 Figuring out how to choose a bedroom paint color for a guest bedroom can be tricky. Unlike the master bedroom, you likely spend much less time in the guest room. Your preferred bedroom color scheme might not appeal to your guests. Stick to calm colors that invoke feelings of tranquility to make your guests feel more at home in the space.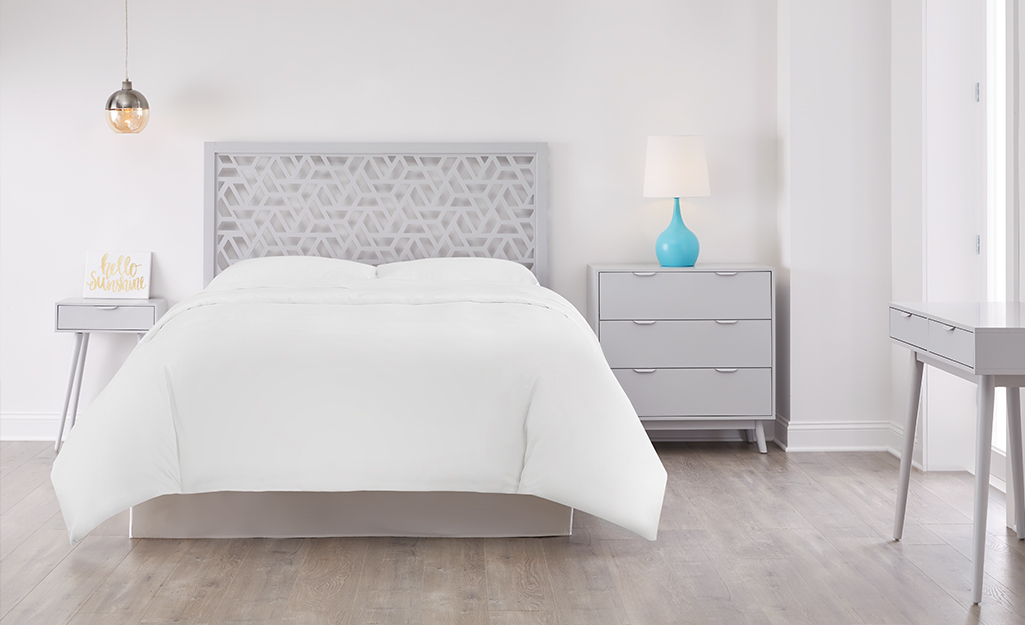 If the room you are painting is small, choose a lighter color, which will make it look more spacious. When in doubt, stick to softer, more subdued colors, such as white, creamy beiges, browns and grays. If you do want to add a bit of character to the space, you can always opt for an accent wall.