A console table is always a great way to make an entrance but this versatile piece of furniture is much more than a catch-all for keys and mail. We've decided to turn the tables, selecting our three favorite ways to style this adaptable piece of furniture.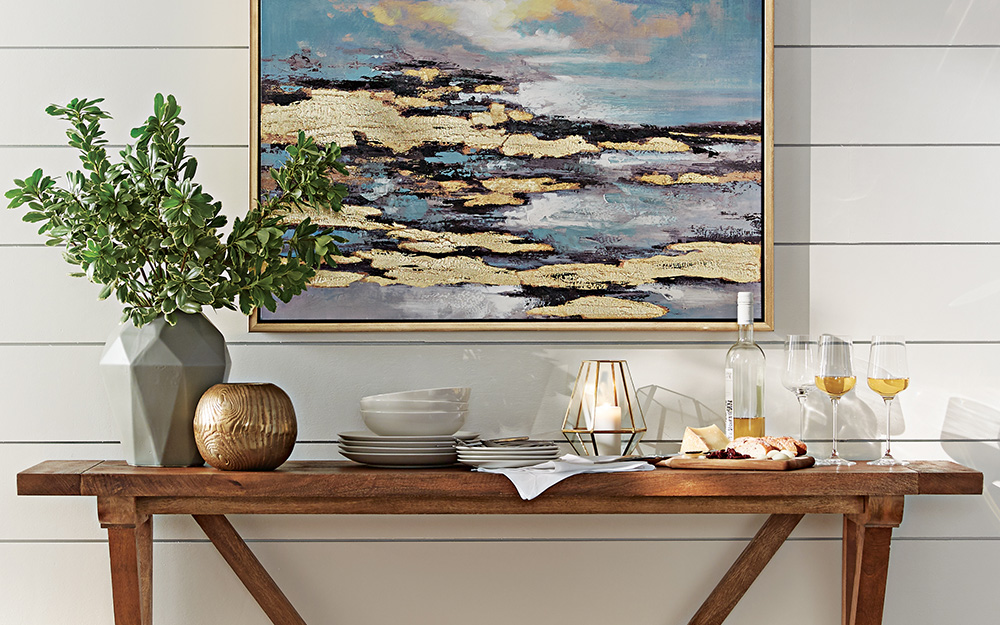 Become the hostess (or host) with the most room by using a console table as a buffet during dinner parties. Set out plates, silverware, glasses, linens and extra food so guests have easy access to extras. Or if happy hour is at your house, use the console as a bar and invite guests to help themselves. Utilize console table drawers as a place to store napkin rings, bottle openers, candles and other accessories.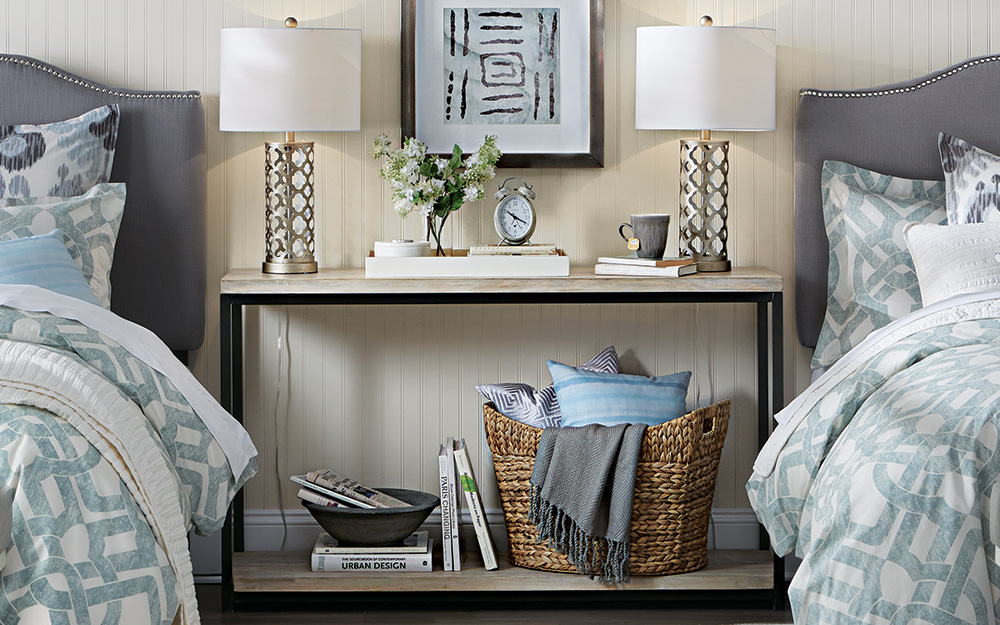 Looking for a clever way to offer guests extra room for their belongings? Try placing a console table between two twin beds instead of a nightstand so each guest has a place to keep their phones, glasses and other bedside essentials. Add an extra touch of warmth with a display of books, magazines, photos and a table lamp. For more ideas on making a guest room inviting, check out 7 Guest Bedroom Hacks.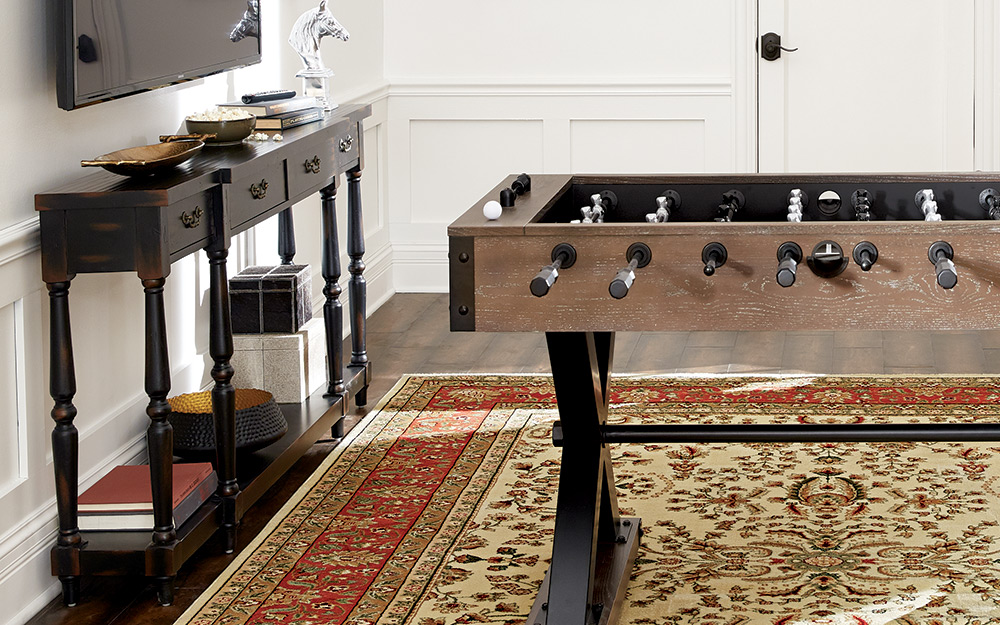 Turn even the smallest living area into a chic space to watch movies with a console table. When it comes to styling this look, you can opt to center, and anchor, your television over the console table, leaving room on the actual surface to keep remotes and speakers or to display photos, vases and other favorites.
Another option: Place your television directly on top of the table. Be sure that the table you chose is wide enough and sturdy enough to hold your TV. If your console has drawers, utilize them as storage for movies and remotes.