Your mudroom acts as a catch-all for bags, shoes, umbrellas, coats and more. Keeping this space organized and tidy will help you get in and out the door more efficiently. Read on for a few inspiring mudroom ideas and decor inspiration.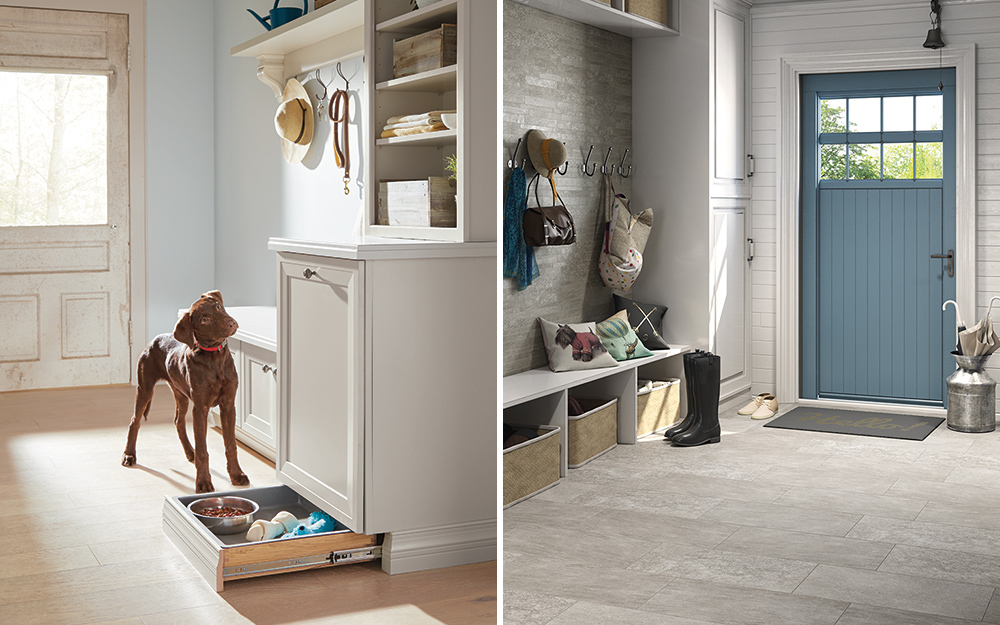 The flooring in your mudroom should be able to withstand water, dirt and excess debris. Whether you have pets and kids tracking mud from outside, or you live in an area where the weather can quickly go from one extreme to the next, the right flooring makes for a mudroom that is easy to clean.
Durability and visual appeal are both important factors to consider when choosing the best flooring type for your mudroom. There are a variety of tile and vinyl options that complement your existing interior themes while offering the strength and moisture-resistance you need.
In addition to choosing the right foundation, add a rug for extra protection on wet and rainy days. Indoor/outdoor rugs are transitional options that are easy to clean and can be used all year round.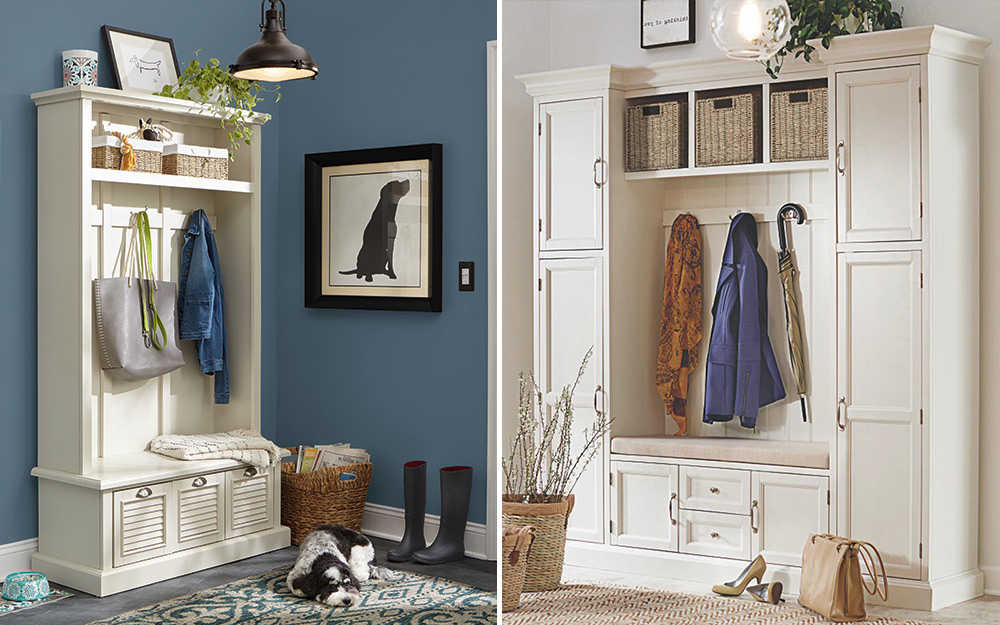 When it comes to mudroom storage, the possibilities are endless. Consider any combination of the following to keep this area neatly organized: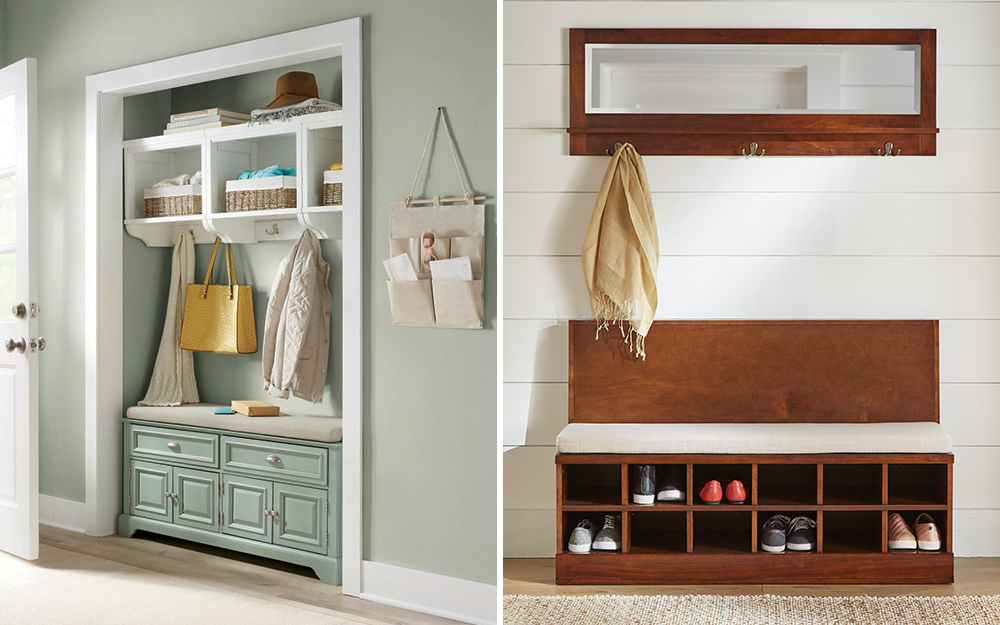 Having a proper seat in your mudroom makes it easier to put on and remove shoes and outerwear when you enter and exit through this space. Here are a few common options:
Storage benches – Multifunctional by design, these offer additional storage and usually feature a cushioned or upholstered place to sit. Some feature a back for added support and others have cubbies for built-in shoe storage.
Trunks – Designed specifically for concealed storage, a sturdy trunk can also double as bench seating. Add pillows for a softer place to sit.
Side chairs – These versatile furniture pieces are designed to complement any part of your home. They're a great option in smaller mudrooms that cannot accommodate longer benches.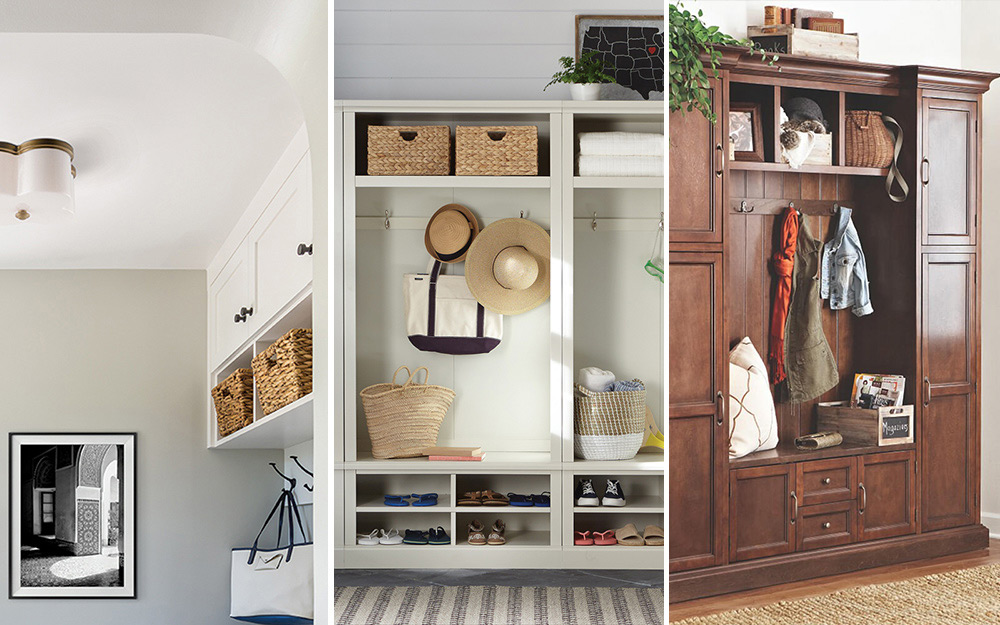 An organized mudroom helps your comings and goings run more smoothly, but the look and feel of this space is another factor to consider. It's as much a part of your home as any other room, so add a few key pieces to enhance the aesthetic.
Decor pieces like wall art and throw pillows are small touches that can make a large impact. Take advantage of the natural light in this space and add a potted plant to infuse the space with a bit of greenery.
Flush-mount lights come in a variety of styles and finishes. Choose one that will make a standout impression or subtly enhance lighting in your mudroom.