Ideas & Inspiration
Toughen Up Your Landscape With 5 Drought-Tolerant Shrubs
Think outside of the boxwood when you select drought-tolerant shrubs for your landscape. These tough plant selections can cope with dry spells and recover from repeated wilting.
Many of these shrubs are evergreen, giving consistent year-round color and sometimes offering a small flower or autumnal glow as a bonus. Once properly established, they will withstand dry times and bounce back after a drink from the hose or rainfall.
Looking for slow-growing shrubs that won't require much in the way of pruning or once established, need frequent watering? When researching The Home Depot Garden Center online, select "drought tolerance" as a filter. In the Garden Center, read plant tags and use the Home Depot app to choose the best plants for your site.
To get you started, here's a list of some favorite drought-tolerant shrubs (selection varies by region and Garden Center).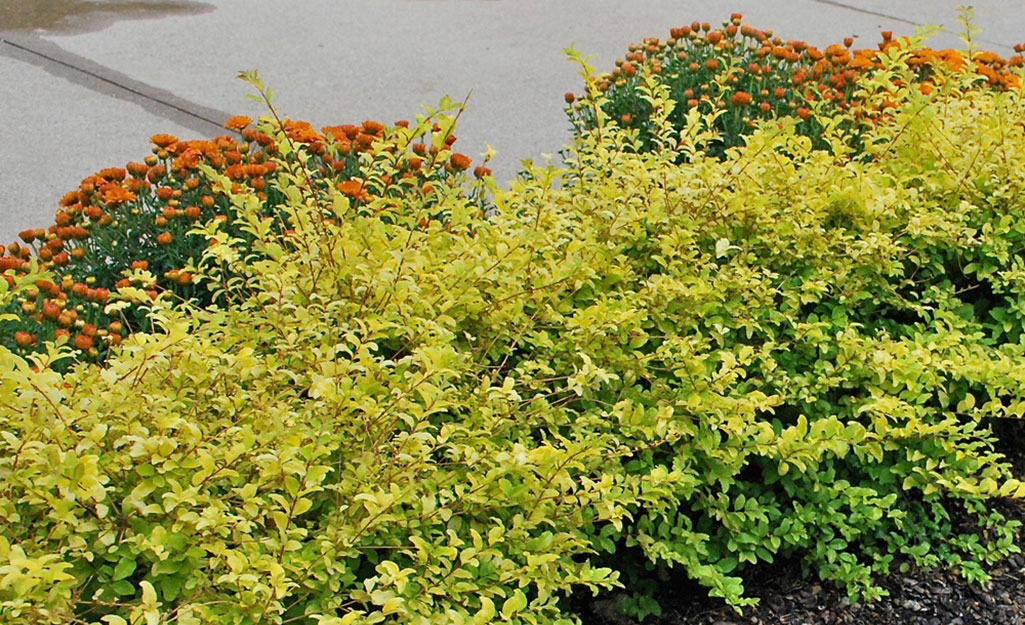 Ligustrum has come a long way from its invasive roots. Newer, sterile varieties of this privet will not re-seed and, in fact, won't even bloom. This hardy shrub, found in USDA Hardiness zones six to 10, can handle temps as low as -10 degrees Fahrenheit. Plant ligustrum in a location with full sun and well-draining soil.
Look for varieties like 'Golden Ticket' and 'Sunshine,' above, for sunny yellow to chartreuse foliage that looks fresh all year long. Try in a fall container surrounded by maroon heuchera and purple and yellow pansies.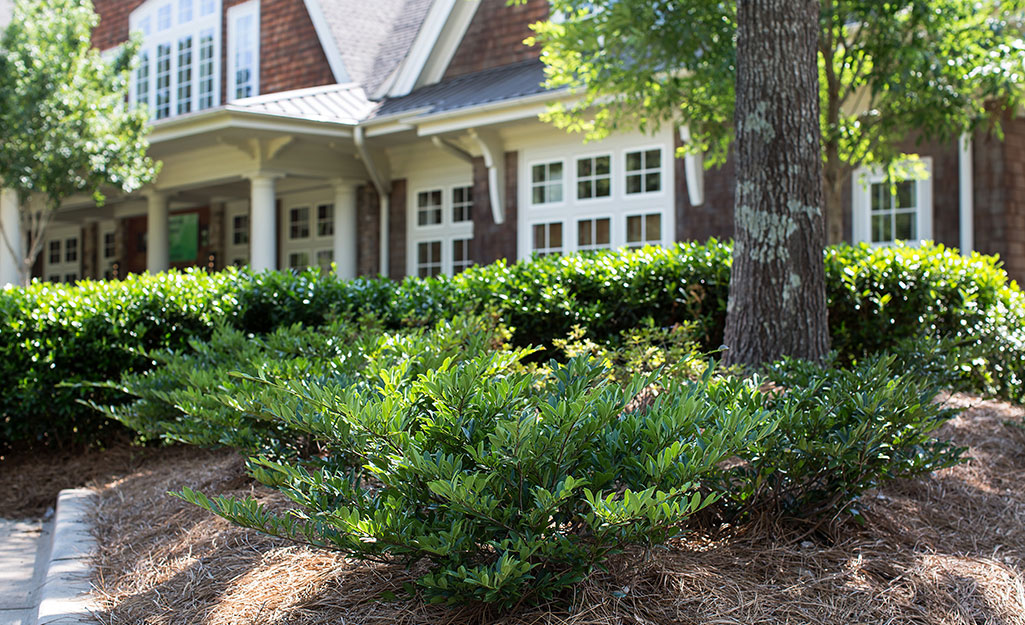 Southern homeowners, distylium is the shrub for you. Described as "tough as nails," this evergreen shrub offers good looks with narrow, glossy dark green leaves. It's compact and won't outgrow its welcome anytime soon.
Distylium forms low mounds, that's why it's popularly used to cover hillsides and slopes. It can handle heat, drought, and is resistant to pests and diseases. 'Cinnamon Girl' is the most winter hardy of the varieties, and you can also look also for 'Vintage Jade' and 'Coppertone,' all for gardens in zones seven to nine.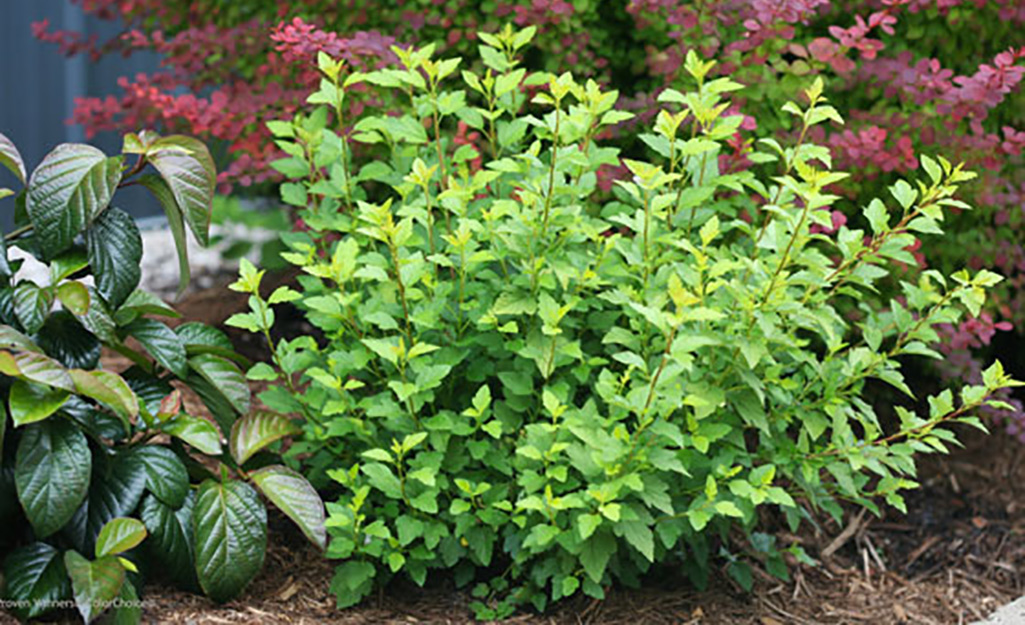 Northern gardeners can rely on varieties of ninebark to survive dry spells. These hardy deciduous shrubs thrive in zones three to eight and some, like 'Diabolo' can grow to eight feet tall. Others, like 'Tiny Wine Gold,' above, are sweet and petite and will grow to be no more than four feet tall and wide. Small white blooms in spring are a bonus.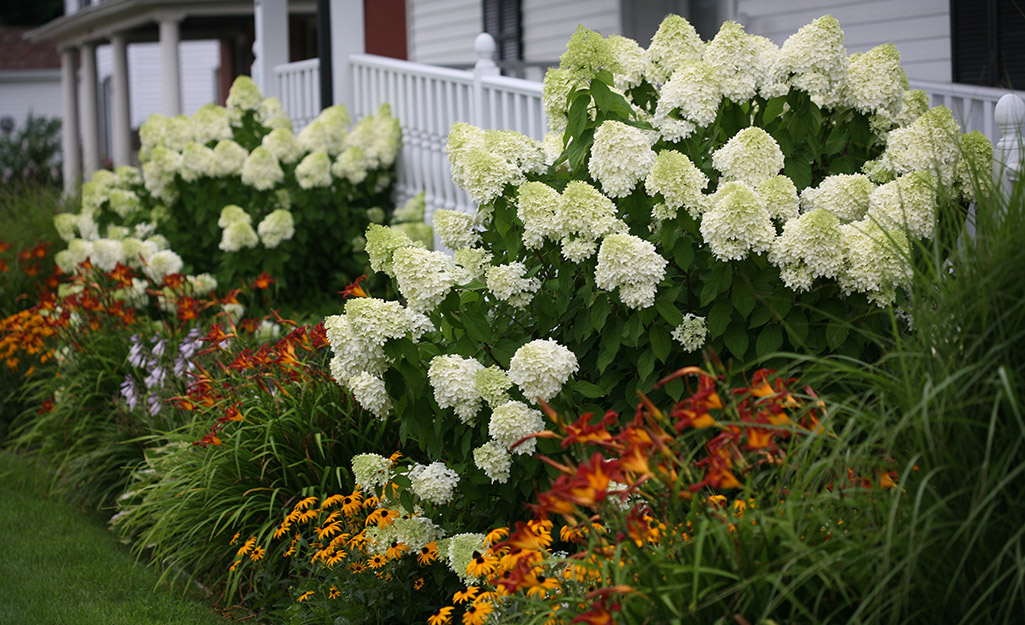 Limelight hydrangeas are irresistible, offering celadon green blooms that age to pink or burgundy in the fall. They are long-lived and have a reputation as a problem-solver, such as screening unattractive elements like air conditioning units, as well as thriving in containers and flower beds.
In northern zones, give Limelight full sun, and in the South, make sure it's protected from harsh afternoon light. Hydrangeas take to soil that is well-draining and acidic. Be sure to work plenty of organic matter into the planting hole. This hydrangea should be pruned back by about a third every spring. Recommended for USDA hardiness zones three to eight.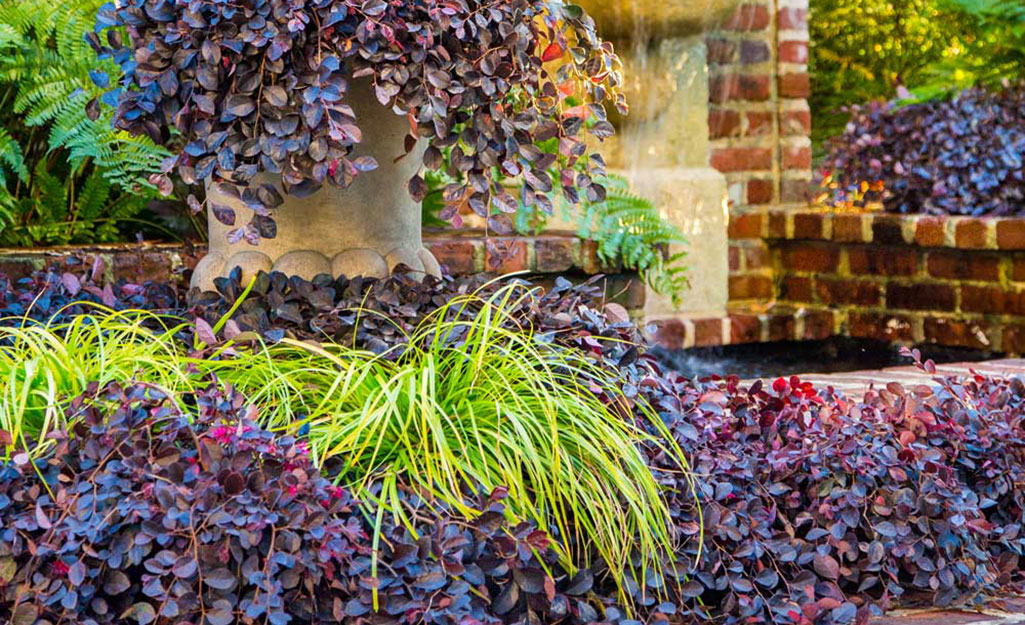 Loropetalum, Chinese fringe flower, is an evergreen shrub with purple or burgundy leaves on arching branches. Bright pink fringe-y flowers pop open like fireworks in spring.
Low-maintenance loropetalum is a favorite in zones seven to 10. Look for varieties like 'Purple Pixie,' known for its weeping habit. It makes a fine spiller for a container. 'Purple Diamond' grows to four to five feet tall and wide. Be bold and plant loropetalum with 'Sunshine' ligustrum for a lively combination of maroon and chartreuse.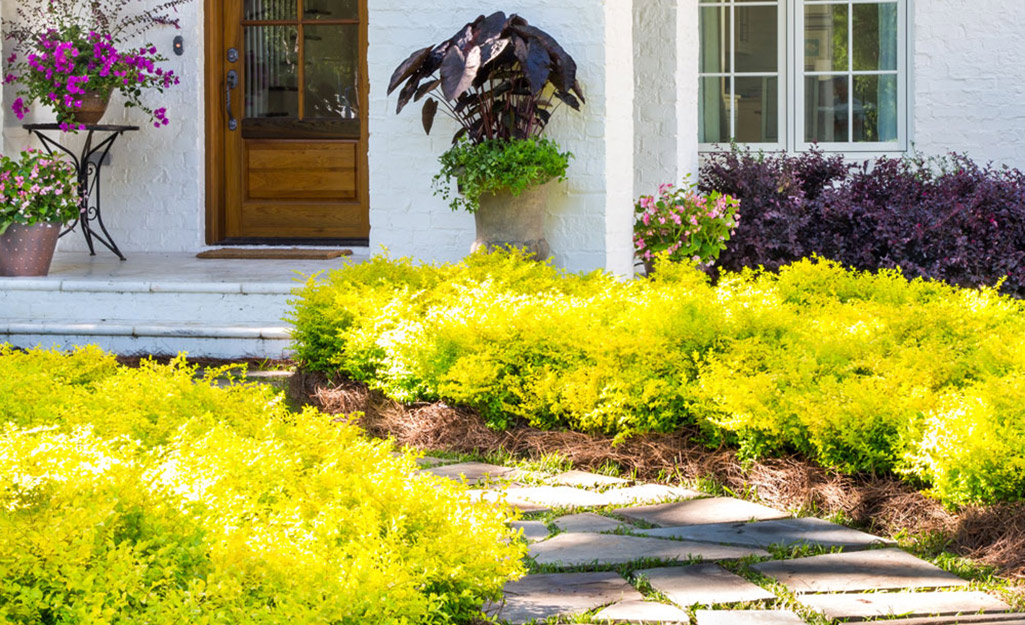 Shrubs can be planted any time the soil is workable. However, shrubs planted in summer will require more frequent watering to get established. Fall and spring are the preferred seasons to plant shrubs.
Good drainage is key. Correct any problems to the site, such as areas where water pools, before planting shrubs.
Dig a hole that is slightly deeper than the root ball of the plant. The top of the root ball should be level with the top of the planting hole.
Remove the shrub from the container and fluff out the roots. Trim any roots that circle the pot and, if pot-bound, slice the roots to break them up.
Fill planting hole with the original soil mix amended with compost.
Finish the bed with mulch to keep roots cool and to slow evaporation.
Water frequently after planting, and more often to establish the plant. A shrub needs to be in the ground about six months to establish roots and survive in the landscape.