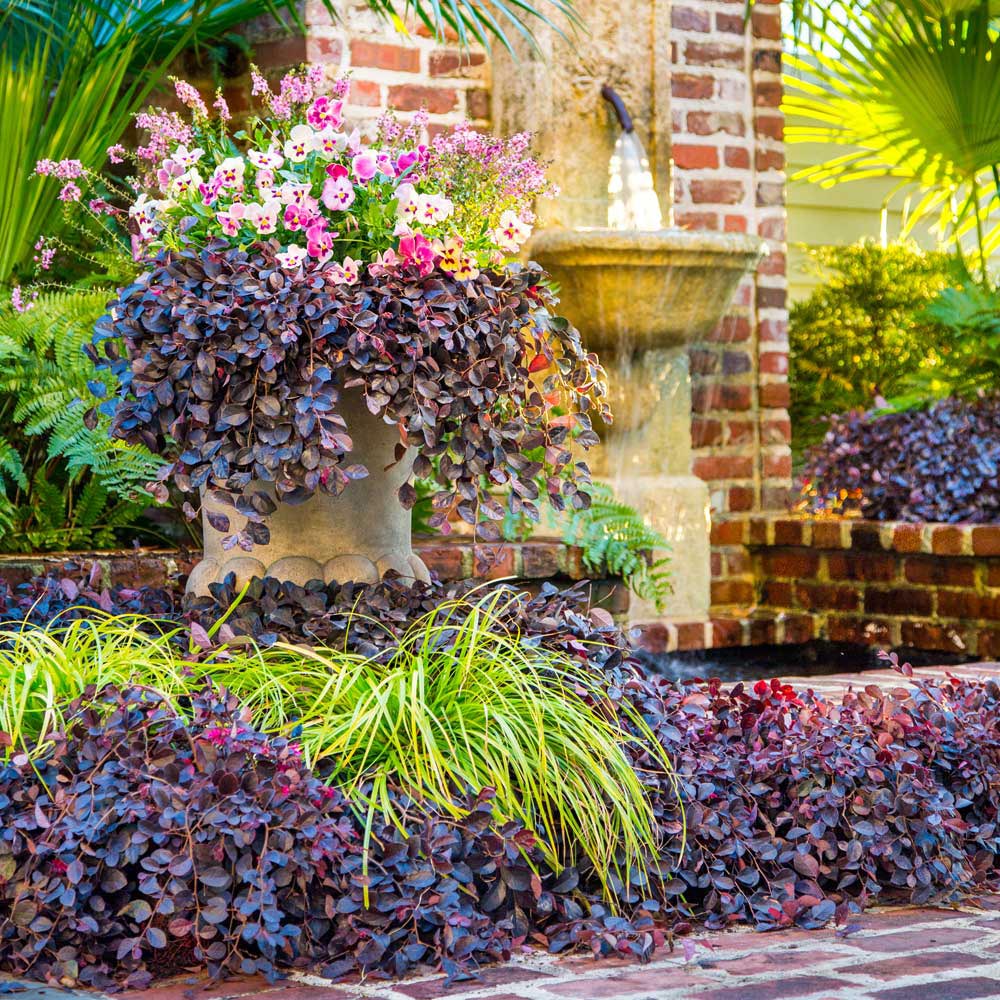 If you're planning a garden, chances are you want shrubs that provide four seasons of interest, including shrubs for winter interest. These small and large space shrubs are a good place to start.Once properly established, these tough plant selections can cope during dry spells and bounce back after thorough watering or rainfall.
Many of these shrubs give consistent year-round color and some show off pretty blooms. 
A few are hardy only to zone 9 and further south. In northern zones, many, like crotons and hibiscus, can be potted up and brought indoors for the winter.
Loropetalum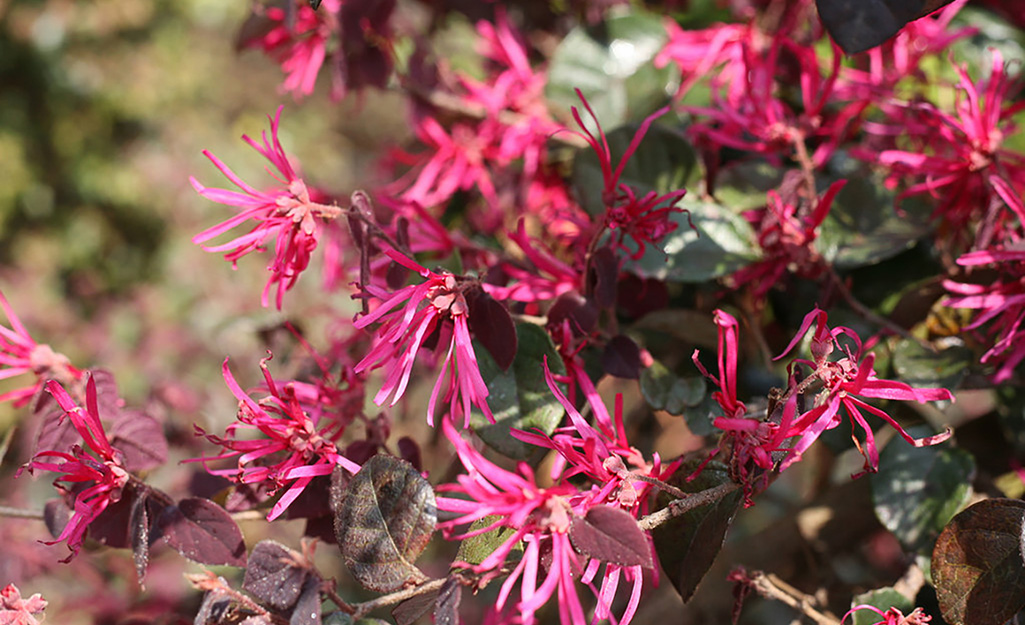 Versatile loropetalum thrives in part shade and some varieties grow 6 to 15 feet tall. If you're a small space gardener, other varieties grow compactly and work well in containers on balconies, decks, patios or porches. Loropetalum blooms on and off with fringe-like pink or white flowers, adding more magic to this easy-going shrub. Use a time-release fertilizer every three months and bone meal after blooming to promote more flowers. Trim when needed and only after it blooms.
Crotons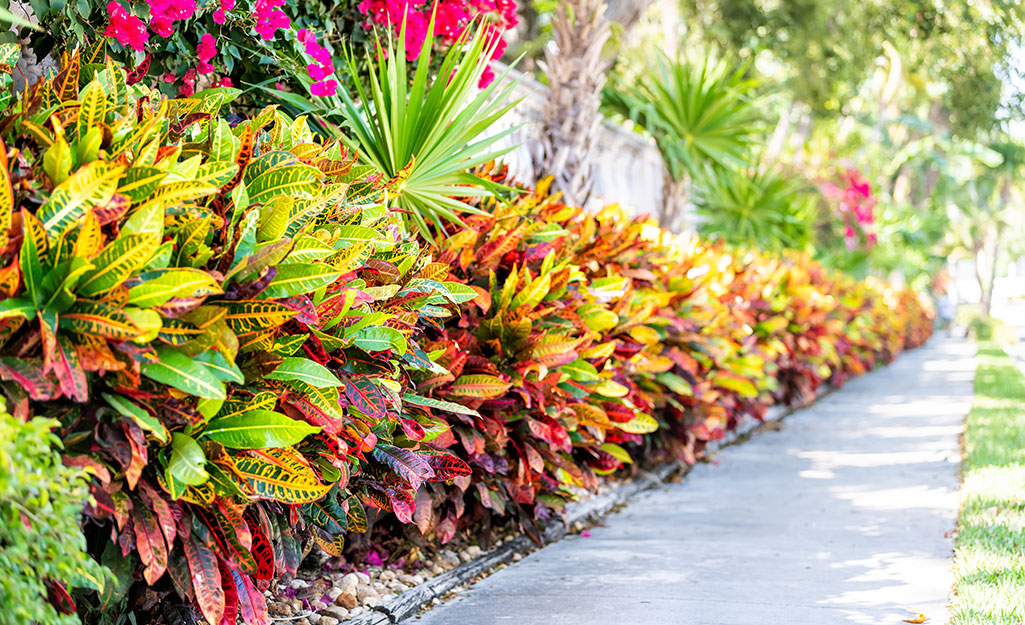 Grow several crotons together in your sunny landscape or in a flowerpot and you'll have tropical bursts of yellows, oranges, reds and greens all year long with the most brilliant foliage. Crotons will grow in full sun, though some cultivars prefer some shade, so check the plant tag and be sure to give it the proper location in your outdoor space. When frost or freeze is expected, don't worry. Crotons will bounce back. If preferred, cover crotons with a plant cover for added protection. While crotons rarely experience pests or disease, keep an eye out for occasional pests. If you see problems, identify the pests and treat accordingly. Versatile Ccrotons grow indoors, too. 
Hibiscus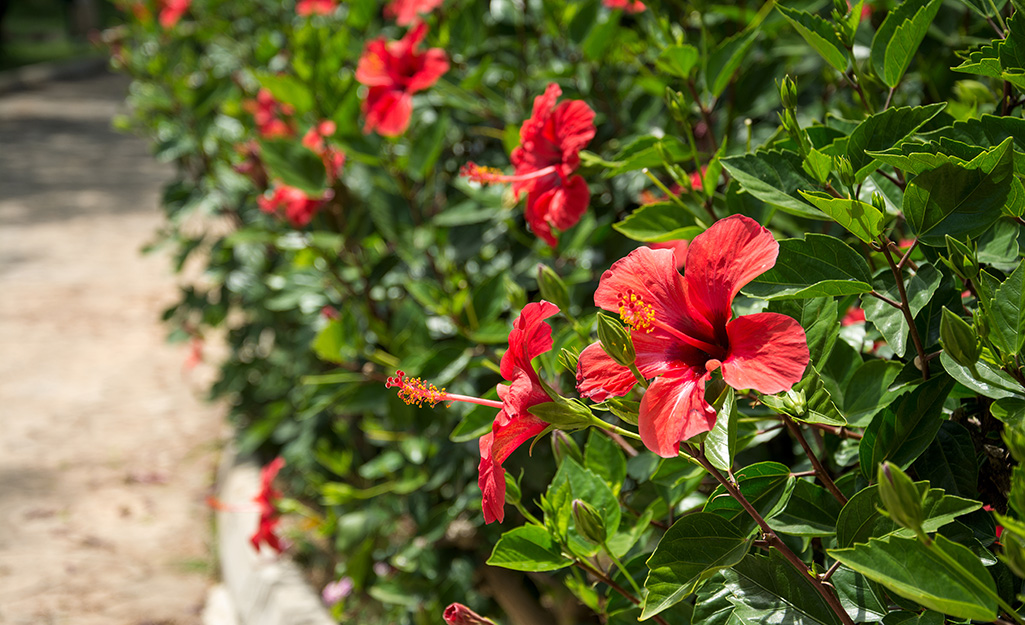 Flower-filled hibiscus grows year-round in hot climates. In warm climates that experience frost or freeze, hardy hibiscus can survive if moved indoors during those periods. It's a shrub with a bloom a day. It's easy to grow with well-draining soil in full sun. Though hibiscus can survive without fertilizer, you can use a general purpose plant food to support blooms. If an accidental hard frost damages your hibiscus, don't worry. Cut it back to about four inches and it will regrow when temperatures warm up again. Just beware of fallen blooms near foot traffic or on a patio, deck or concrete. The blooms can be slippery and stain surfaces.
Trinette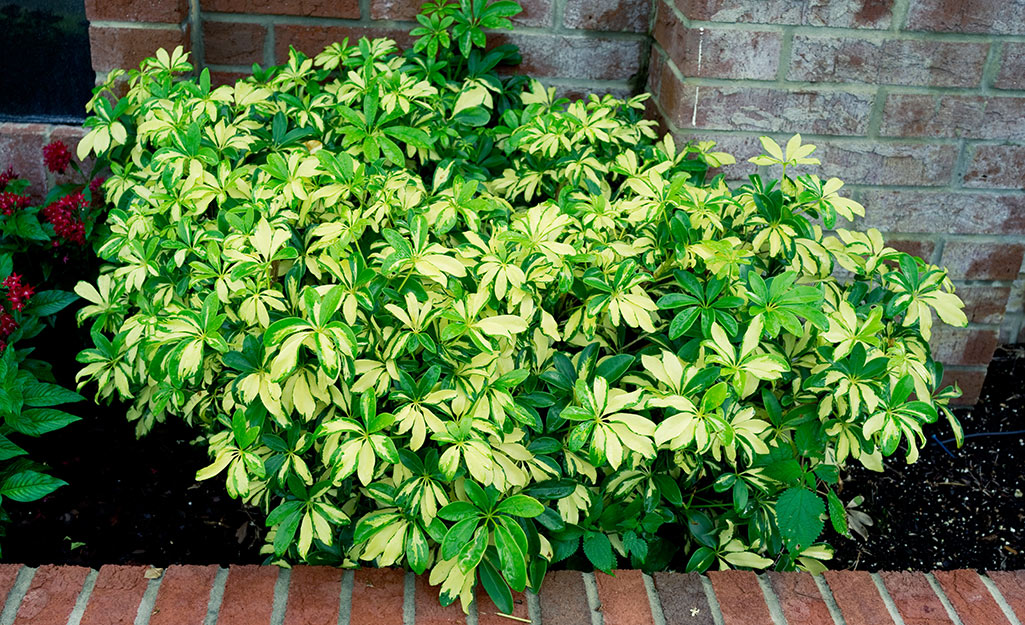 A mainstay for hot climates, trinette looks beautiful with its brilliant yellow and green foliage resembling pinwheels. Easy-growing trinette can grow up to six feet tall, so it's a perfect match for any spot in your landscape where you need instant tropical interest. It's evergreen and cold tolerant, too. Trinette shrubs thrive almost anywhere and do best in part sun or afternoon shade. When pruning is needed, just trim off stems with a hand pruner and watch the shrub fill in easily. As you enjoy your trinette shrubs, be sure to fertilize them in spring, summer and fall with a slow-release granular fertilizer.
Podocarpus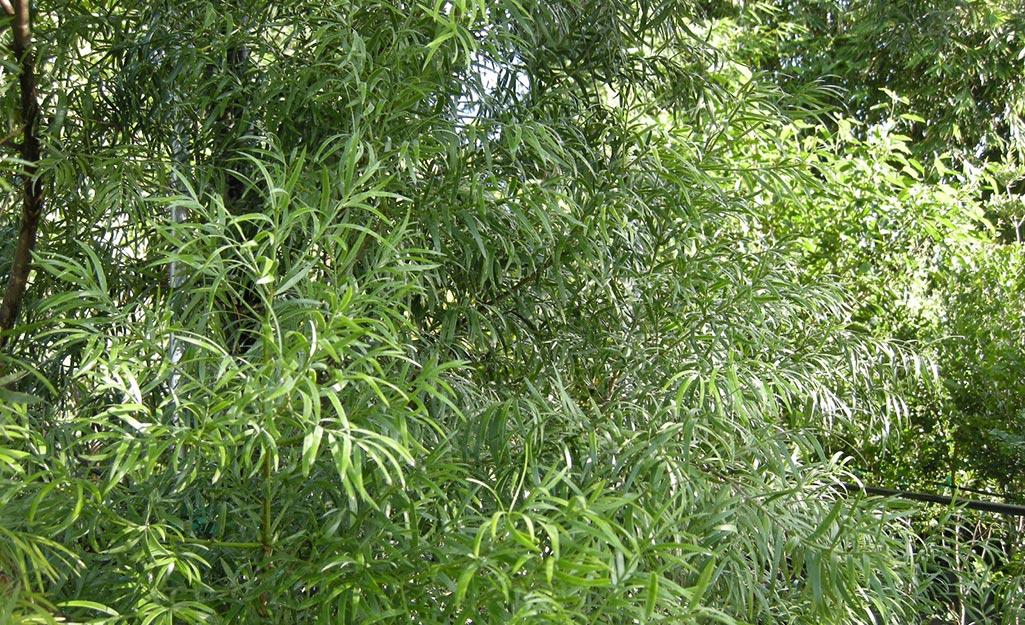 This salt-, drought- and cold-tolerant shrub works well in big and small spaces. Use larger varieties as a privacy screen, alongside a blank wall or fence, lining a driveway or garden path or simply as a hedge because it grows taller than fence height if you don't keep it trimmed. Dwarf podocarpus can be used in plant pot containers because it grows only up to 3 feet tall. Either variety will grow in sun or shade. However, expect richer color if you can grow this shrub in the shade. After tiny flowers bloom in spring, the birds love the purple berries that grow in female plants.
These gorgeous blooming shrubs will add color and variety to your yard. Use The Home Depot Mobile App to find everything you need to keep your yard healthy.
Explore More on homedepot.com