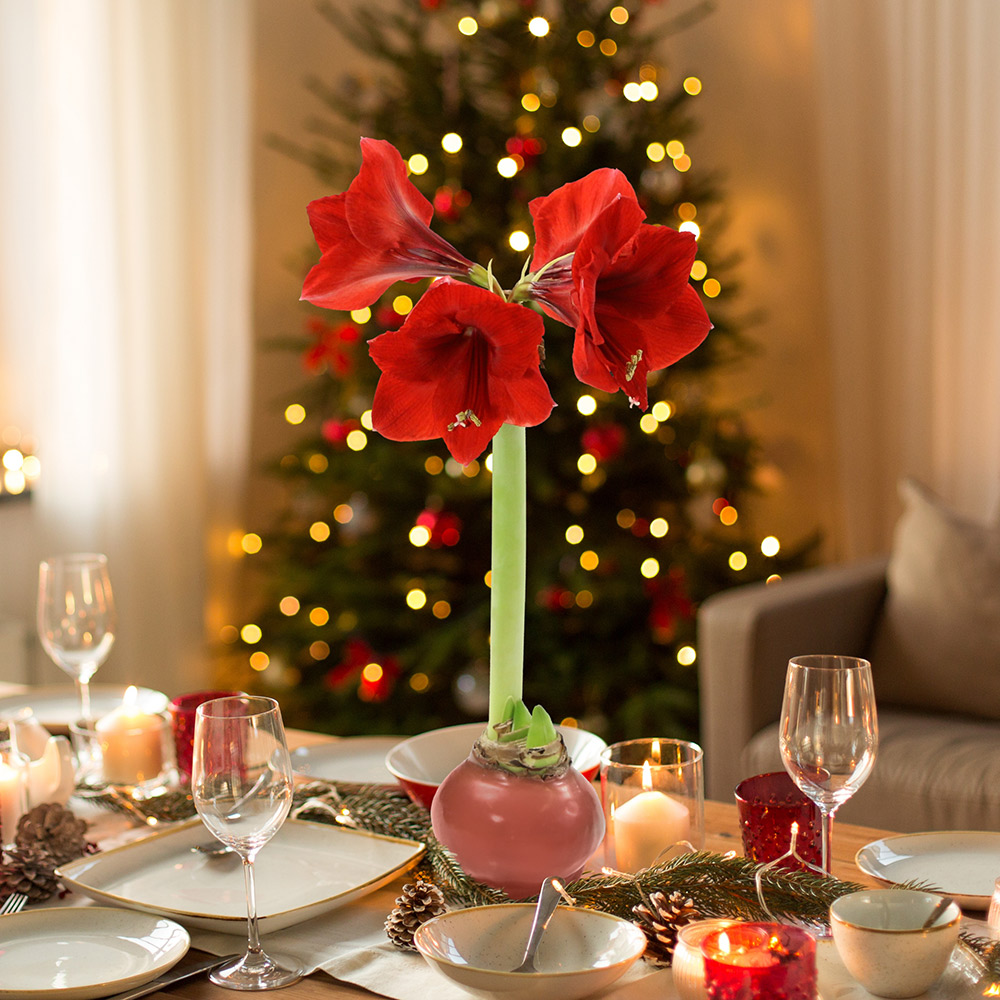 Evergreens, citrus and blooming bulbs make wonderful gifts for gardeners during the holidays, but when the carols fade and the decorations are stored away, keeping the plants alive will be a test of your green thumb.
Our best advice: most plants can be treated as houseplants until spring, then transitioned into the garden for a summer outdoors. When caring for poinsettias, remember to nurse them through the winter indoors and then plant them outside for a summer in the sun.
There are exceptions: Evergreens like rosemary make charming stand-ins for Christmas trees but present challenges as houseplants. Luckily, rosemary is cold hardy and will survive outside up to zone 7. Learn more about your hardiness zone.
Amaryllis bulbs can be forced into bloom again next Christmas after a summer in the garden followed by a dormant spell.
Here are our favorite Christmas plants and how to care for them after the holidays.
Whether you need the right planters, herbs or potting soil, The Home Depot delivers online orders when and where you need them.
Explore More on homedepot.com