Presented by Jenny Peterson for Kellogg Garden Organics
If you're a diehard gardener and want to compost through the cold weather, you're in luck. With these tips, you'll learn how to compost in winter.
There's no denying that the warm temperatures of spring and summer aid the composting process, speeding it up by light years. In cold weather, you must adjust your expectations and be willing to create a different kind of composting set-up. By the time spring rolls around, you'll have some gardening gold.
Once the warm weather hits, you can easily mix your own compost with Kellogg Garden Organics Raised Bed & Potting Mix into your raised garden beds for veggie planting, or with Kellogg Garden Organics All Natural Garden Soil for your in-ground landscape beds. Your plants will thank you.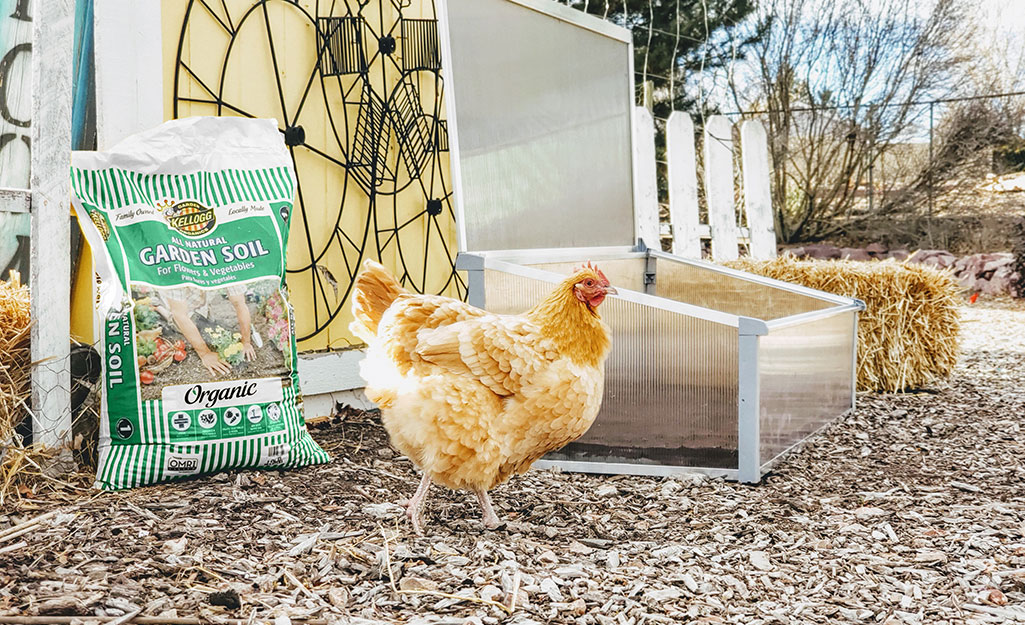 We all know that you need brown material (dry leaves, for example) and green material (such as kitchen scraps) in your compost pile. During cold weather, continue to collect your kitchen scraps (coffee grounds, eggshells, teabags, fruit/veggie peels), then mix them with four parts dry, shredded leaves and incorporate that into your compost pile.
If you do nothing more than this, you will still have some compost come springtime.
Tip: To heat your pile up a bit more, try adding some "hot" sources of nitrogen like chicken droppings or horse manure.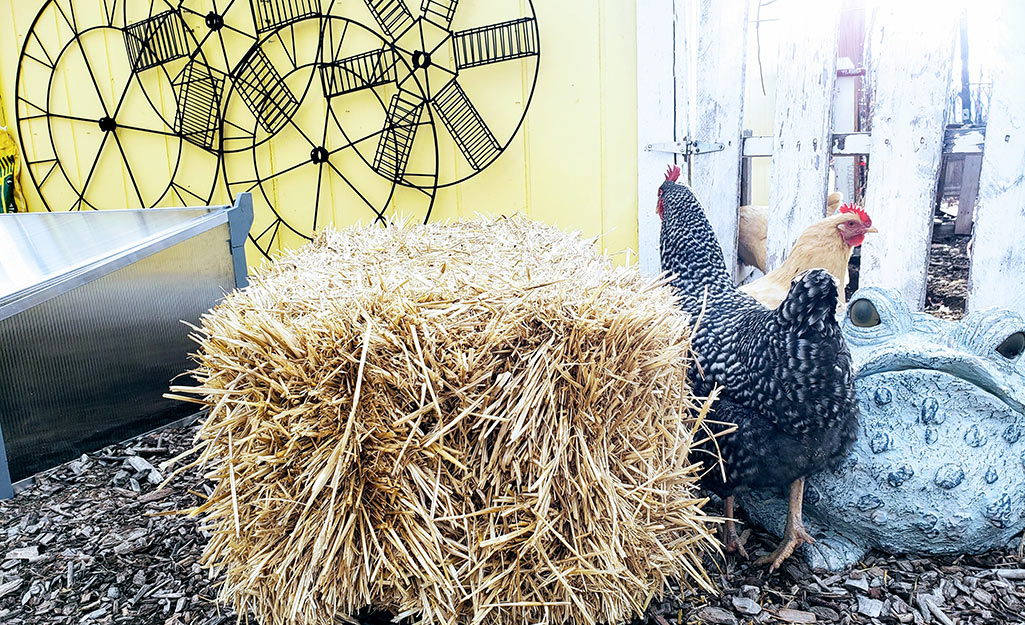 Ready to up your game? Buy some bales of straw and use them as insulation around your compost pile. If you want a large pile, plan on 20 straw bales stacked in a brick pattern up to about 4 feet high with the inside of the square approximately 5 feet x 5 feet. All of your compost materials go inside, with a large piece of plywood over the top to keep the snow out.
When spring arrives, much of the material at the bottom of the pile will be composted and ready to go, so you can then reuse the partially rotted straw bales as your brown material for subsequent compost piles.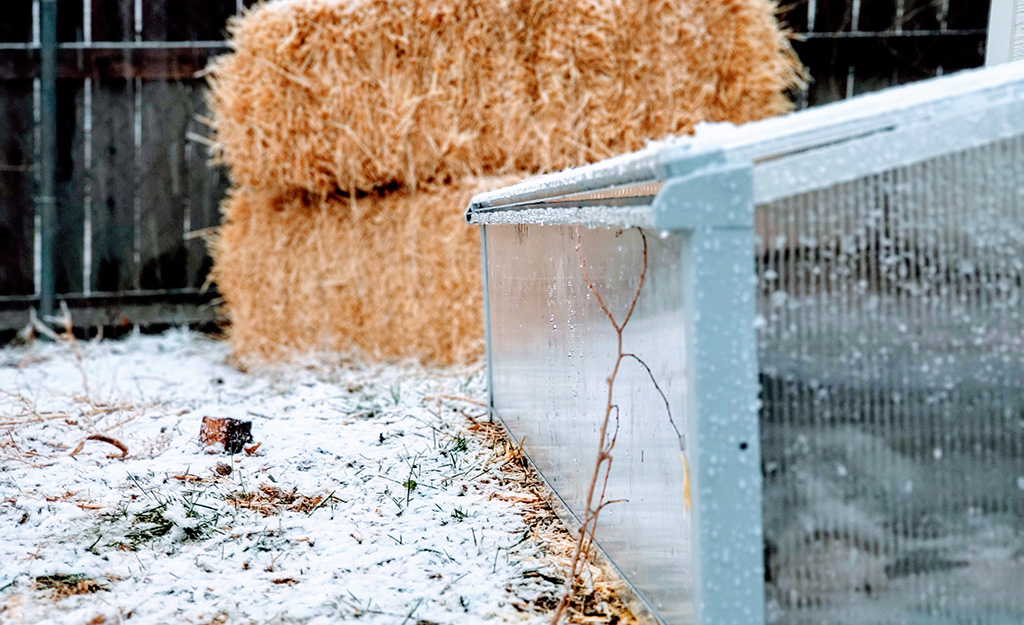 Gardeners who live in cold climates know the advantages of the cold frame. But did you know you can use it to compost during chilly weather? You can, and while it may not produce enough compost for your entire spring garden, it'll be plenty for a few containers (and it'll give you a great wintertime project in the process).
Mix together kitchen scraps, hay (alfalfa is perfect), and some hot nitrogen like poultry droppings, put it in the cold frame and keep snow brushed off the top of the glass.
Tip: Be sure your brown material (the hay or leaves) is the predominant ingredient, otherwise you'll end up with a stinky, soggy mess.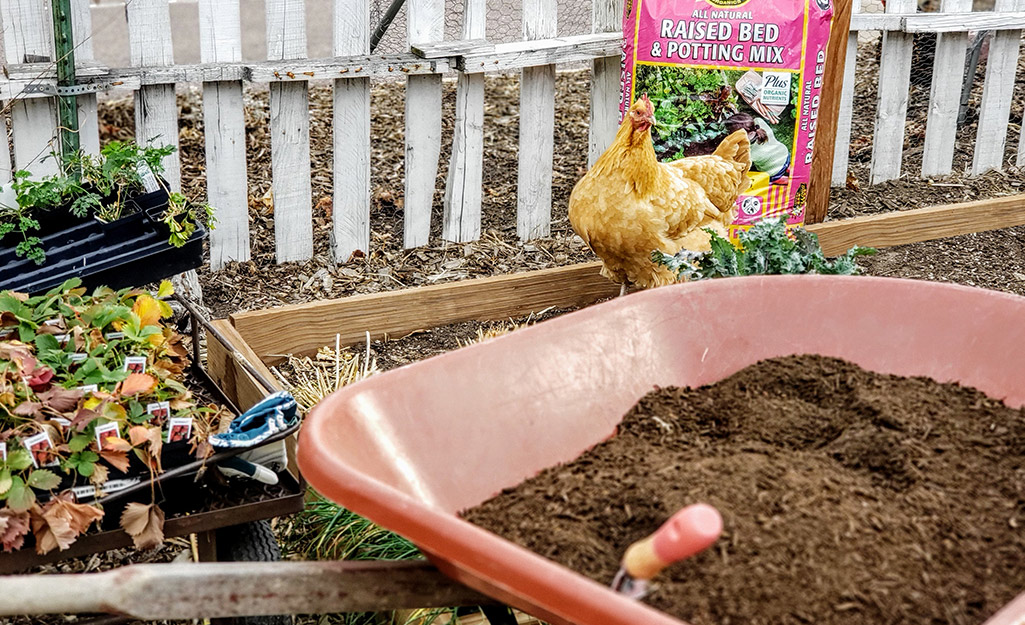 Also called vermicomposting, this system uses worms to do the work for you. It's also a great indoor project to do with kids — always a plus during the long winter months. Order red worms or red wigglers from a worm farm and place them in a shallow 5- to 10-gallon plastic, lidded storage container lined with shredded newspaper.
Add kitchen scraps (heavy on the veggies, light on the citrus, which can attract fruit flies) for the worms to feed on, then wait for them to process the food through their bodies. The resulting worm castings is a very valuable composted soil amendment ideal for both container plantings and bedding plants.
Tip: Keep the container loosely, rather than tightly, covered. The goal is to contain the ingredients and the worms but allow sufficient airflow.