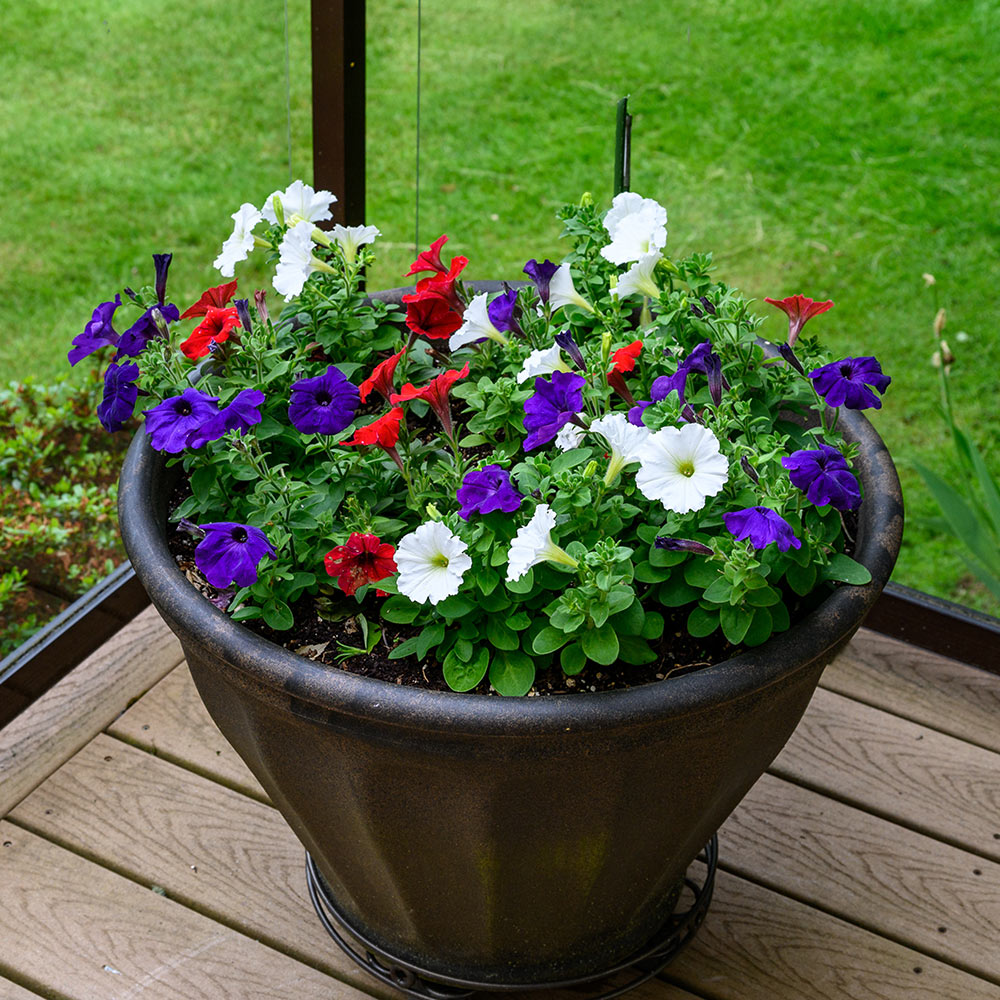 Create a display of red, white and blue flowers in time for the Fourth of July. Learn about the floral species that would add bursts of patriotic color to your yard throughout the summer. This DIY project has the potential to add impact to your curb view and draw attention to your dazzling gardening skills. Read this guide for tips on how to create planters with red, white and blue flowers. 
Red, White and Blue for Entertaining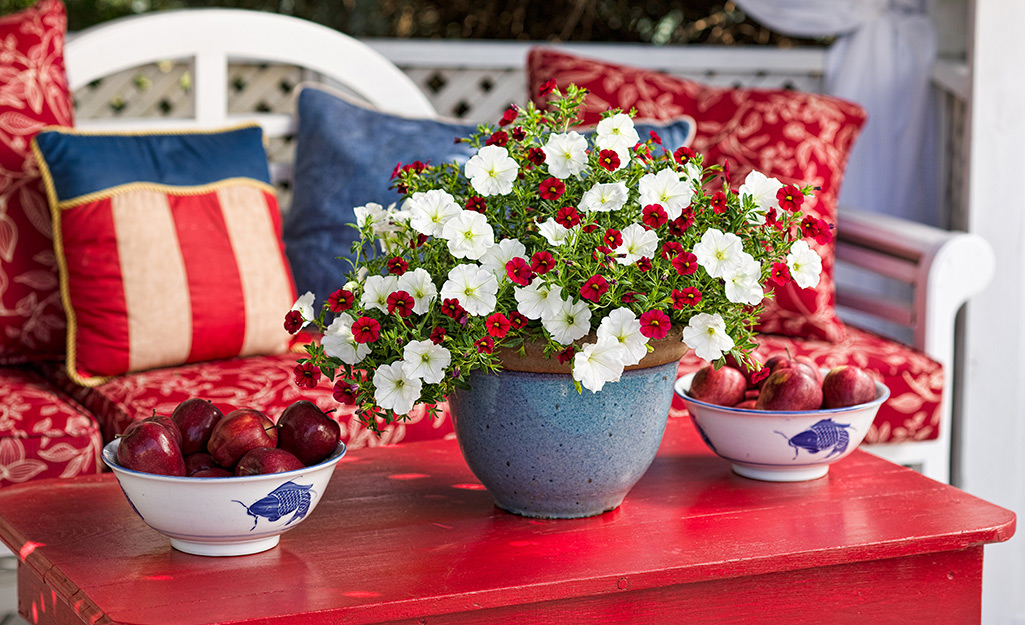 The Fourth of July traditionally means barbecue on the patio during the day and fireworks in the backyard at night. Create your own floral fireworks in time for guests to arrive. Try using a blue flowerpot brimming with a red and white floral arrangement. Bell-shaped red calibrachoa and white petunias are good choices. Add red apples in blue-and-white bowls to add to the festive decor.  
Combinations for Containers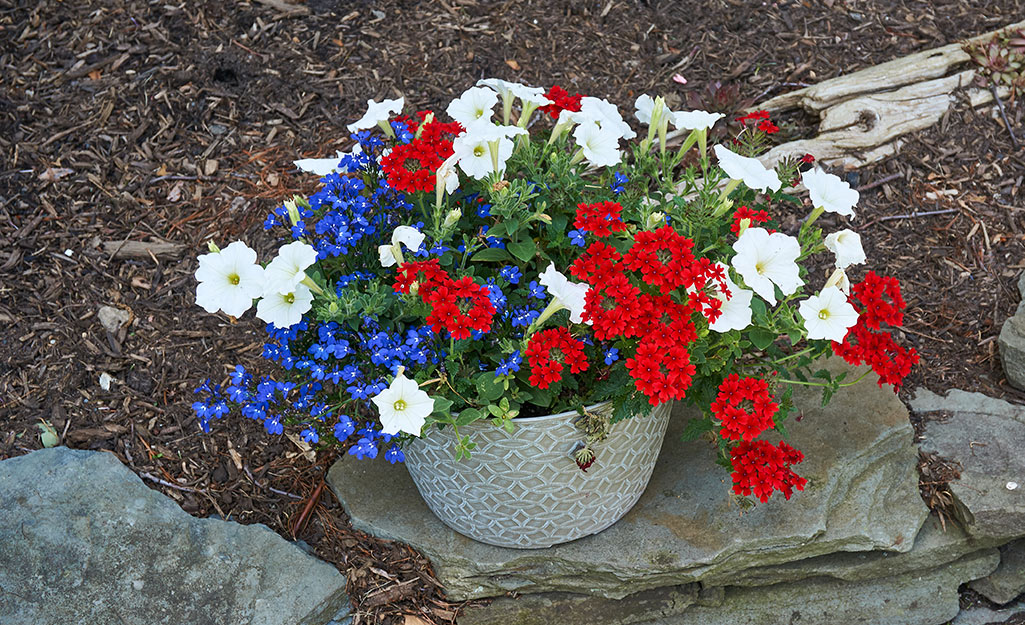 Decorative urns, barrels or hanging baskets can add flower power when filled with flowers like red salvia, white begonias and violet blue ageratums. Another option is hanging baskets containing red impatiens, white petunias and blue lobelia. 
Try an arrangement of red verbena, white calibrachoa and violet butterfly bush. A combination of red, white and blue delphinium flowers in a ceramic planter or vintage milk can creates a patriotic display of perennials that come up every year. 
Add more flowers to create fun and celebration-worthy planters festooned with red, white and blue. They'll take you from July 4 and even past Labor Day.  
You could also choose a look that still brings the fun right to your door with a door basket wreath.  
Instant Impact for Your Porch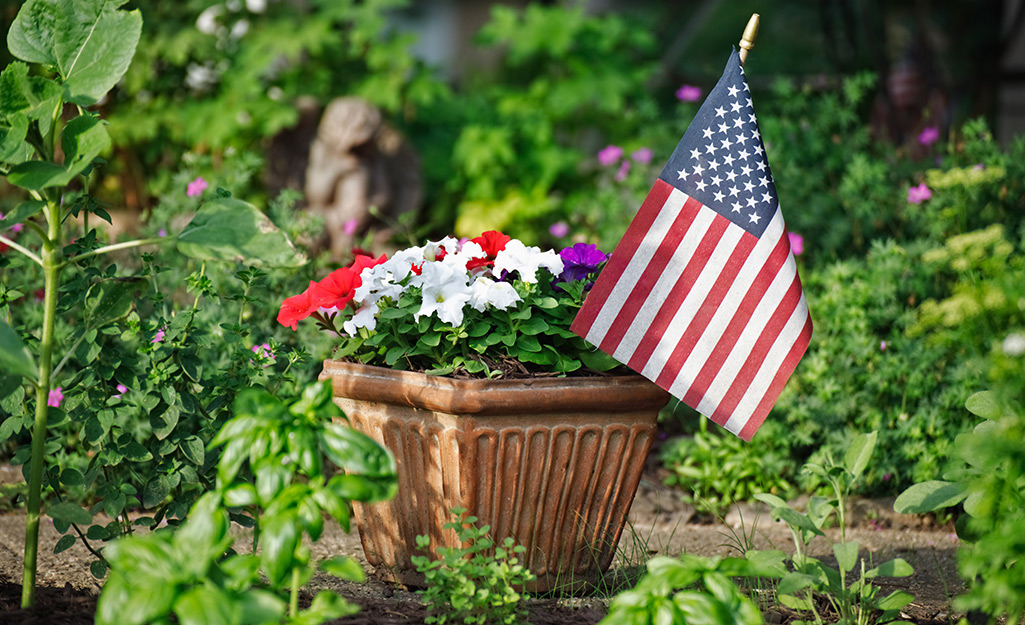 Take the guesswork and messy work out of your arrangement. Pre-planted flowers are an easy and cost-efficient way to learn how to create planters with red, white and blue flowers. Pick flower combinations such as verbena and geraniums. Remove the plants from the containers and drop the plants into your own decorative planters at home.  
Plant a waving flagin every arrangement to complete the patriotic theme.  
Choose Red Flowers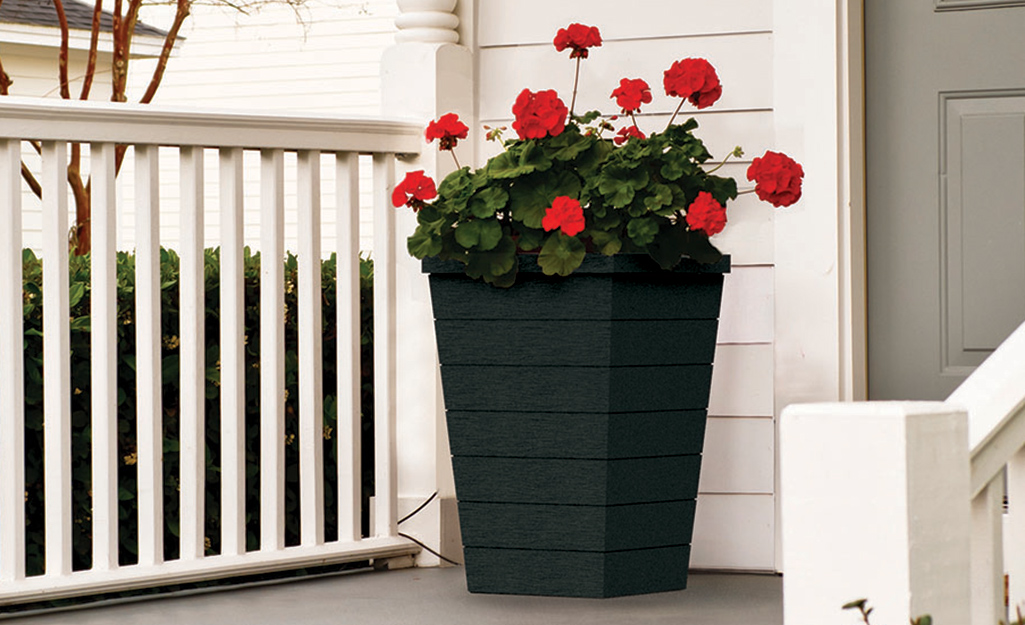 Choose White Flowers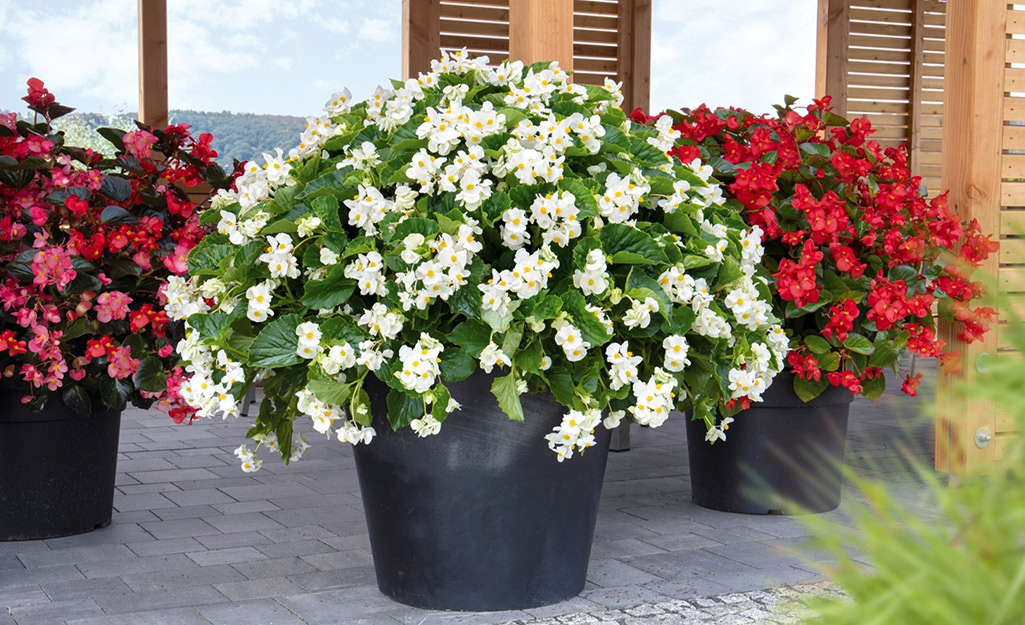 Many species of red flowers, such as begonia and rose, also grow as white ones. Creamy magnolia, hydrangea and gardenia blossoms, and spikes of white iris and gladiolus can become part of a red, white and blue display, too.  
White Favorites:  
Browallia
Cleome
Calibrachoa
Daisy
Lily
Nicotiana
Phlox
Snapdragon
Torenia
Vinca
Choose Blue Flowers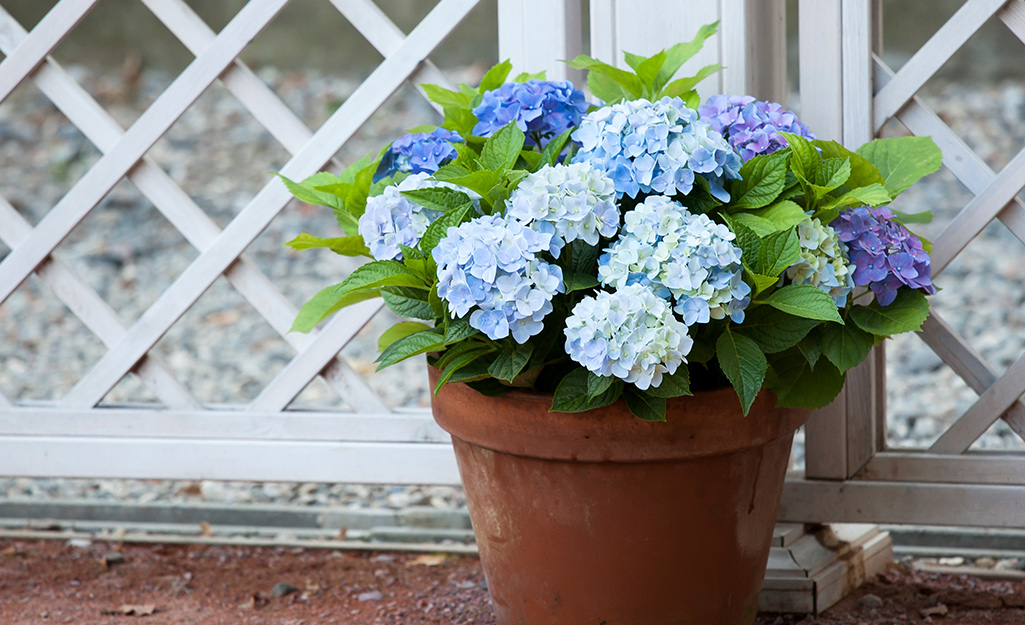 It's hard to find true blue flowers that thrive in the summer, but there's no shortage of intensely violet blooms, such as butterfly bush, petunias, calibrachoa and violet ageratums. These colorful species add visual impact in your garden.   
Blue and Violet Favorites:  
Once you know how to create planters with red, white and blue flowers, your home will be the envy of the block on the Fourth of July. Just imagine how your patriotic-themed floral creations would look on your balcony, small-space garden or by your front steps in a metal tub or bucket. 
When you are ready to begin planting in time for the Fourth of July, download The Home Depot Mobile App to search for and buy the gardening products you want.  
Explore More on homedepot.com