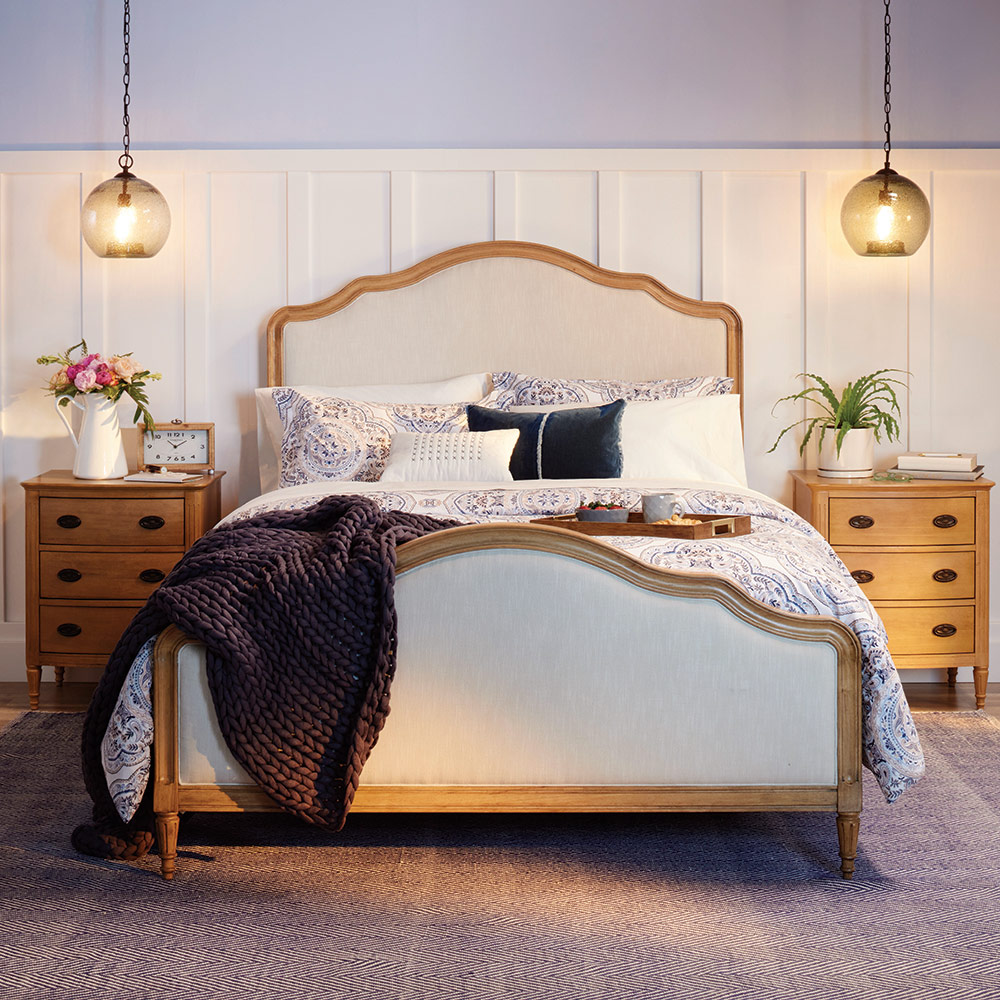 If we're being honest, nearly every home has some space we wish were just a little bit larger. It could be the kitchen that's short on square footage and storage. Maybe it's the living room that's too crowded to comfortably entertain in, or the bathroom that's a teeny bit cramped. The good news is you can make those spaces look and feel bigger, without adding on. All you need are a few simple styling tricks.  
For this, we tapped Elaine Griffin, an interior designer based in Brunswick, Georgia, and New York City. "I think of it as decorating sleight of hand," she says. "You're looking for ways to fool the eye into perceiving a room as larger than it really is."  
Ready to max out your spaces? Read on for the strategies and the best products and tools to pull them off, all available at The Home Depot. 
Get Picky With Paint Color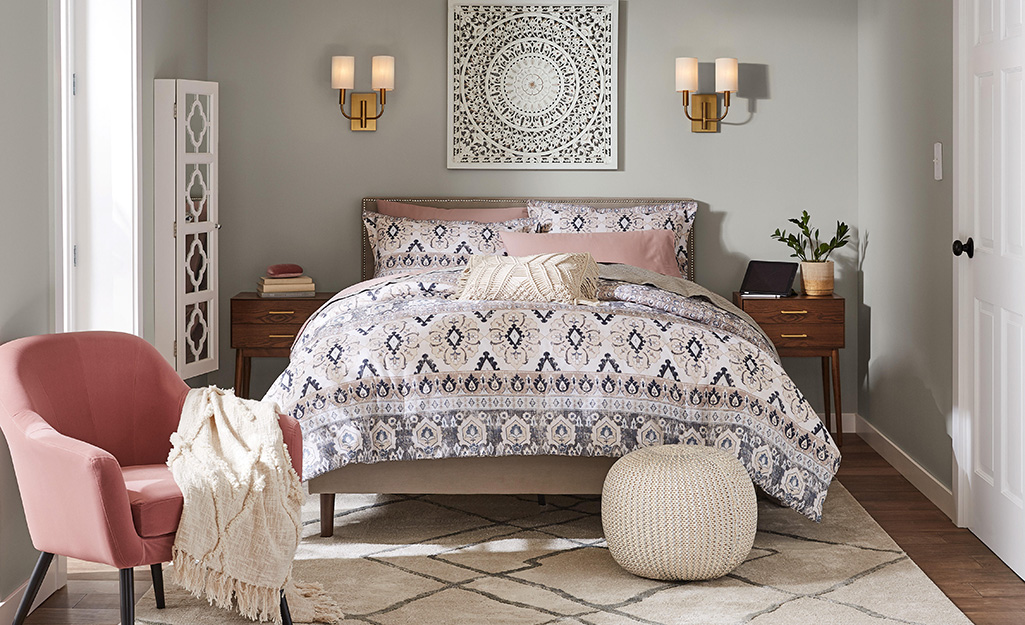 The power of color to make a dramatic change in a space is almost unrivaled, and a fresh coat of paint is the surest way to get a fresh look when you're settling into a new home. When it comes to small spaces, there are no hard and fast color rules, but it's generally a good idea to reduce contrast as much as possible. "High contrast—going from dark to light or from one bright color to another—stops the eye from moving; it creates a boundary," says Griffin. "When you want a room to look larger, you want to create the illusion that there are no boundaries." 
To that end, choose a ceiling color that's a little lighter than the walls, Griffin says, and consider painting doors and door trim the same color as the walls (but always in an easy-to-wipe-down satin or semigloss sheen) to create an unbroken visual line around the room. Neutrals almost always work well when you want to visually expand a space, but avoid painting everything stark whitem because that can end up looking dated, says Griffin, who recommends a warm, brown-based white (like cafe au lait) for a more modern look instead. 
Pro Tip: To find the perfect shade for your room, try The Home Depot ProjectColor App, available at the Apple App and Google Play stores. Among its many features is an automatic color-matching tool; you can hold it up to anything from a favorite shirt to a flower to get the paint color match. Even upload a picture of your actual room to see how different paint colors will look in its place. 
Give Your Flooring a Refresh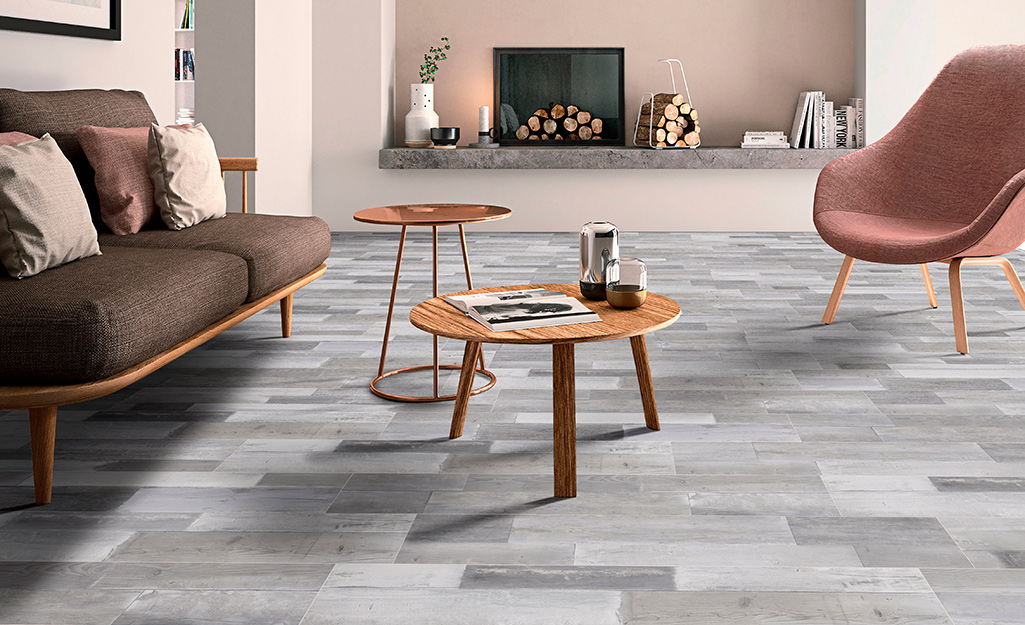 Dark floors can make a space feel smaller than it really is, so if that's the scenario in your new home, you might want to lighten things up. (A good guideline: the paler the floor, the larger the space will likely look.) Griffin is a fan of "lived-in"-looking finishes like white-washed or cerused wood or wood-look flooring, but light picks like this can also show dirt more and retain stains. If you're looking for easier upkeep, consider vinyl plank flooring, porcelain tile or durable synthetic carpet.  
Want to take on your new floor installation yourself? You can find all the tools you need—like a table saw or tile cutter—available to rent at The Home Depot.
Here's a few choices that you may like:
Create the Impression of Space in Your Kitchen or Bath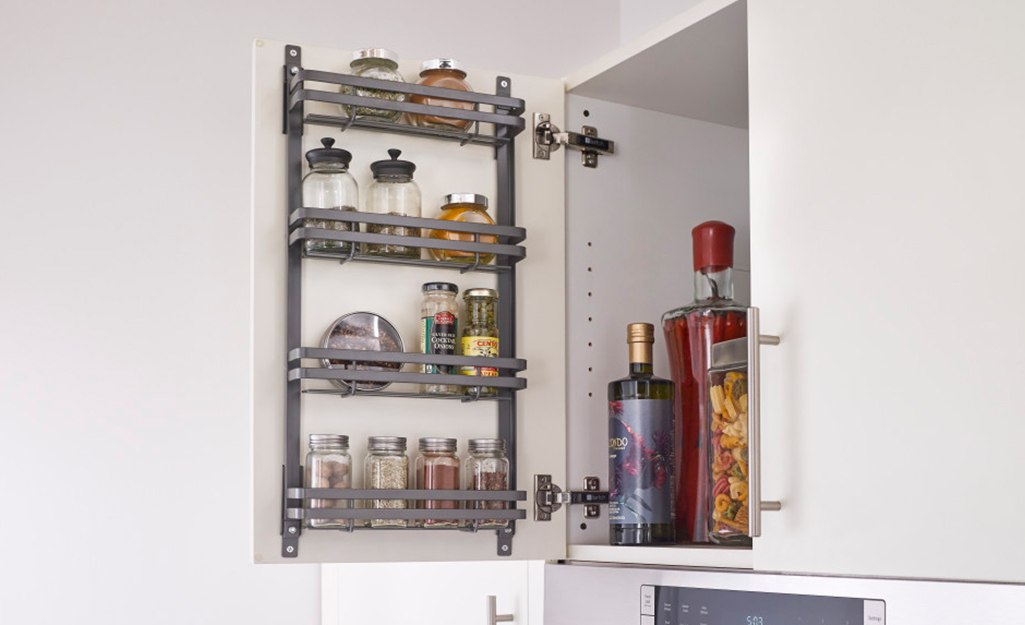 Got a new kitchen with limited cabinetry? There's a quick fix to squeeze more storage capacity out of that square footage: go vertical. "Use every inch of wall space for storage," suggests Griffin. Turn to hooks, racks and shelves to hang tools to store your cookware, dishes and books. And don't forget the insides of cabinet and pantry doors—they're often-overlooked opportunities.
If it's your bathroom that's tight, try a floating vanity—a more modern alternative to the traditional small-bath choice, the pedestal sink. "Because the base of the vanity is floating, the line of the floor is unbroken, so your eye can just move through the space unimpeded," says Griffin. And don't stop at one mirrored medicine cabinet. Instead, install a second one on a side wall, which will give you more room to house essentials and more light-reflecting surface area too.
Here are 4 helpful space savers:
Bring the Indoors Out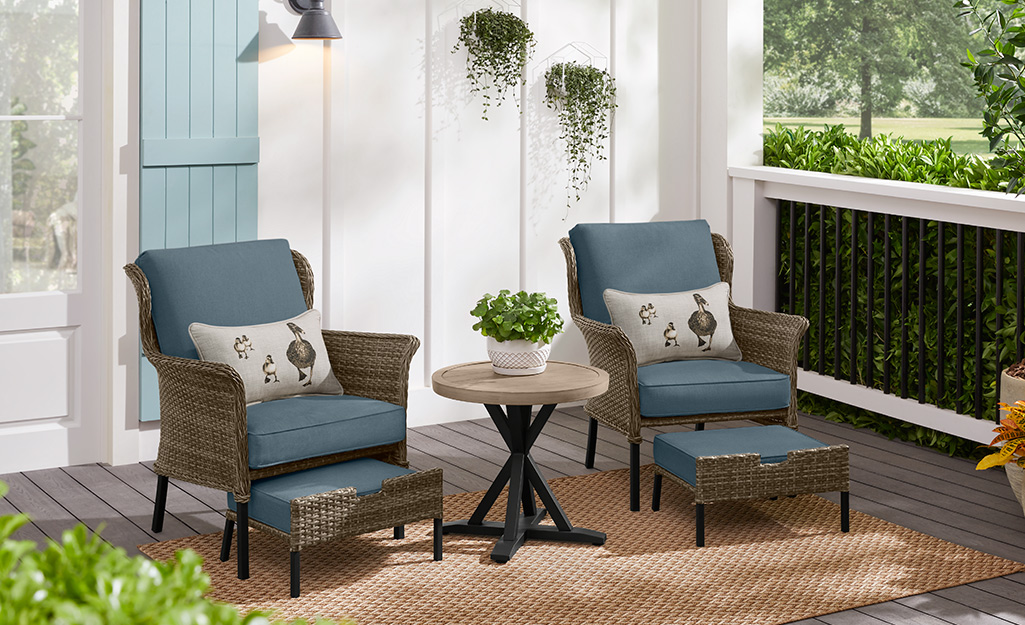 Deliberately connecting your indoor and outdoor areas can add valuable living space to your new home. One no-fail move? Keep your window treatments simple and very close in color to the walls, says Griffin. This puts the emphasis on the view rather than the pattern or color of your curtains. 
French doors or sliders can also seamlessly tie the two areas together and give you easy access to the outdoors during warm weather.  
Consistency in your indoor and outdoor decor—repeating shapes, styles, and especially colors—helps too. "You want the color palette for all your living spaces, indoor and out, to be very, very tight, so that everything seems to flow together," says Griffin. (So if your living room sofa is upholstered in a charcoal gray material, for example, you'll want to choose outdoor cushions in a similar shade.) 
Here a few items that will help give your home a unified look from inside to outside:
Window Treatments - Choose a simple style and match the color to your walls for a streamlined look.
Outdoor Lounge Pieces - A setup with clean lines that picks up on your indoor color palette keeps it all cohesive.
Outdoor Rug - Pick a pattern that's reflected in your interior spaces for a visual flow from inside to out.
Get Strategic With Sizing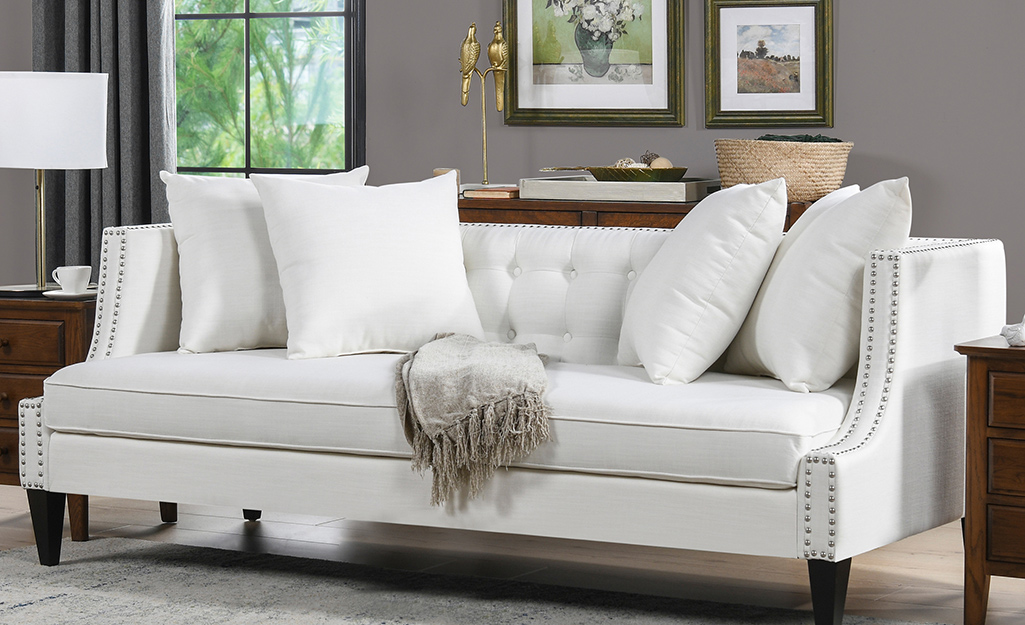 It may sound basic, but measuring ahead really does make a difference. "In a smaller area especially, you want to make sure that every piece of furniture you're considering will fit with enough room for you to move around," says Griffin. In a narrow living room, the sofa takes up the most real estate, so Griffin suggests opting for an apartment size version, which is typically 72 to 79 inches long as opposed to the standard 86-inch long sofa. 
Keep in mind: This isn't a loveseat, which tends to be "too small for two people to sit on comfortably," says Griffin. Your best bet is an apartment-size sofa with a fairly shallow seat and a tight back, which gives you more seating space by eliminating the thick back cushions. (Steer clear of oversized or poufy upholstery styles too—they take up unnecessary visual space in a room.) 
When possible, pick pieces that help with clutter control, like a console table with cabinets, an end table with a lift-off top, or slim bookshelf or etagere. 
To keep sightlines open across the room, consider side tables and chairs made of clear acrylic or Lucite, and stay away from oversize lamps with bulky shades. In a bedroom, you can save space by opting for wall sconces on either side of the bed instead of table lamps. "That way, you can have smaller bedside tables and a larger bed," says Griffin. 
3 Space Maximizing Must-Haves:
Small Scale Sofa - An apartment-size couch makes a compact living area appear roomier.
Stylish Storage - A richly woven coffee table is even better when it comes with stow-away space inside.
Wall Mount Sconce - Eliminates the need for a lamp on your nightstand, giving you back all that surface space.
Making your small space look bigger isn't hard or complicated. Shop The Home Depot for paint, wall decor, home decor and everything you need to make your small space look larger. The Home Depot delivers online orders when and where you need them.
Explore More on homedepot.com