Ideas & Inspiration
How to Wrap a Gift Without a Box
A package with fancy Christmas gift wrap can be appreciated just as much as the gift itself. Sometimes the right size box isn't available for an odd-shaped present, or ornate wrapping just isn't the look you're going for. There also are instances when the gift is too pretty to conceal.
This guide will give you some ideas for how to wrap a gift without a box and offer tips on wrapping oddly shaped presents.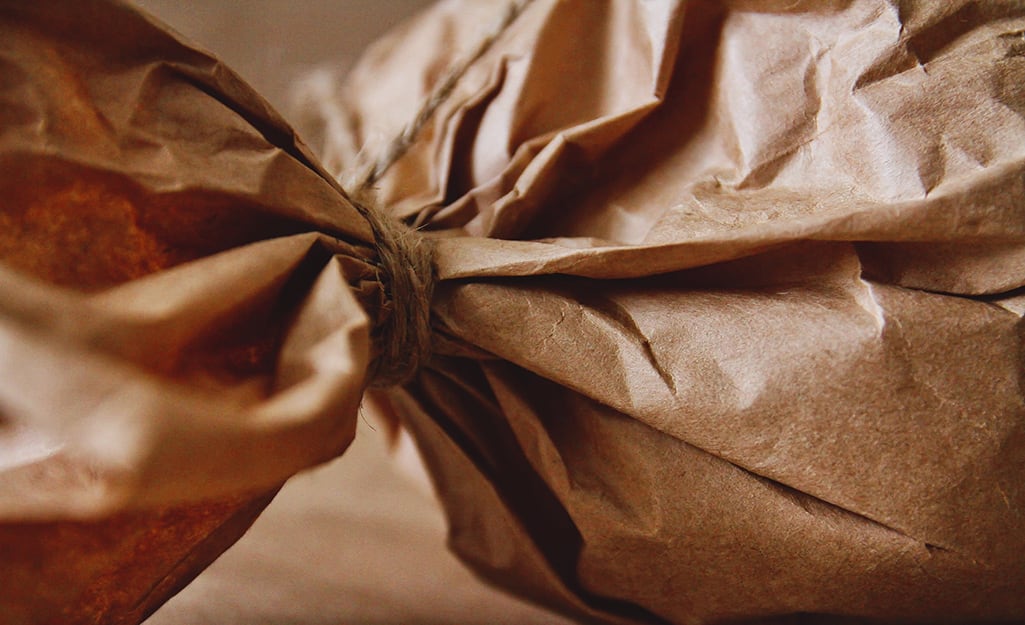 With the right technique, a box isn't always needed for wrapping a present.
Unroll a large square of wrapping paper face down on a work surface and then add a few sheets of tissue.
Position the gift in the center and then lift each corner of the wrapping paper.
Gather the paper tightly directly above the gift, with the paper edges flaring outward.
Tie a double knot using twine or wire-edged ribbon to hold the bundle together.
A bow can finish off the package, if desired.
If wine is the gift, position a piece of simple burlap to cradle the bottle and secure it with a ribbon for a rustic presentation.
For other presents, try the art of furoshiki, the Japanese technique of wrapping gifts in fabric.
Start with a roll of burlap and clippings from evergreen shrubs or Christmas tree trimmings.
Pine cones, left natural or painted in chalky finish or spray paint, can be tied to the package with floral wire.
When the contents of a clear glass jar are visually appealing, such as the measured ingredients for baked treats or a homemade potpourri blend, your present doesn't need to be covered up. Instead, a small ribbon or raffia bow can complete the wrapping without distracting from what's inside the jar.
A clean paint bucket with lid is an unconventional solution for gift wrapping.
Fill the 5-gallon plastic variety with car wash supplies or gardening tools.
Use a smaller, gallon-size metal bucket that can be decorated for oddly shaped gifts without a box.
A 5-quart metal pail designed for paint can provide the base for a gift basket that has simple rustic or industrial look.
Wrap your gift using another functional present, such as an apron. If the recipient enjoys baking, a new set of bakeware can be wrapped with an apron or you can use one to tie up long-handled grilling tools for an outdoor cook. For a gardener, bundle tools they can use within an apron that will keep dirt off their clothes.