Ideas & Inspiration
Ideas for Succulent Containers
Easy-to-grow succulents are the perfect drought-tolerant plants for a container. Succulents store water in their roots, stems and leaves, so they don't need much water. They are the perfect plants for low-maintenance gardeners. Get ideas for succulents that will thrive in containers.
Read on to discover ideas and get tips for caring for our favorite succulents. Choose whichever fits your fancy — you can't go wrong, even if your thumb isn't so green.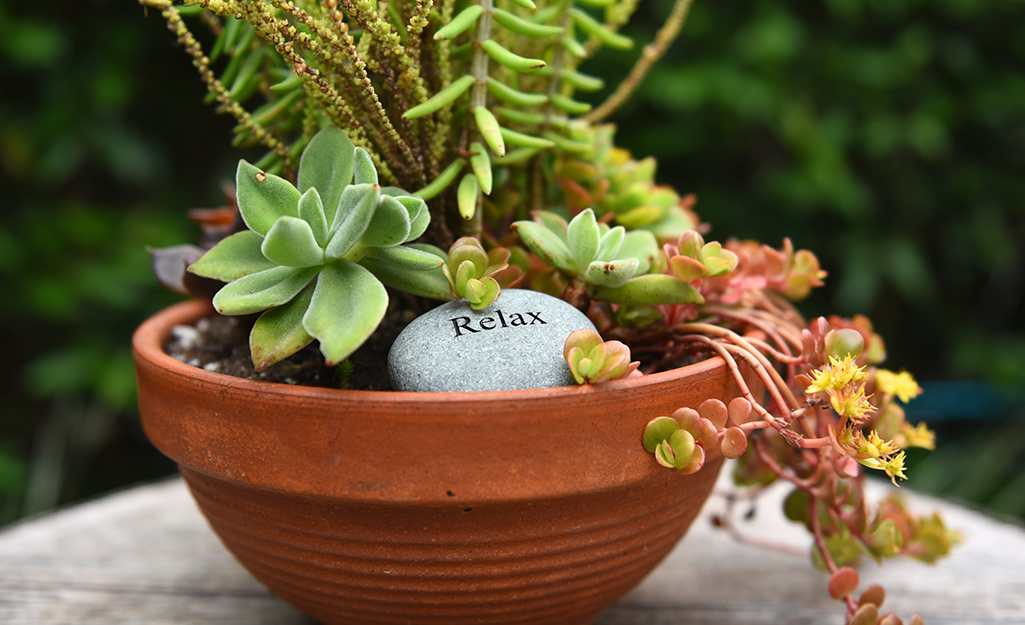 Use containers or dishes with drainage holes and fill with a potting soil for succulents.
Combine arching, spreading and towering plants for a winning combo or amass in containers beneath tall plants.
Remove plants from pots and place in shallow holes. Cover so that 1/4-inch of roots are out of the soil.
Feed with a half-strength solution of water-soluble fertilizer and water well.
Top with decorative rocks or moss.
Water only when soil is dry.
If you're busy, travel frequently or are guilty of a little plant neglect, succulents are for you. There's only one rule: Don't overwater! They will rot and you'll have to start over with your succulent container garden.