A well-organized linen closet and laundry room can make tasks like washing clothes, changing your bedding and enjoying a shower easier and more efficient. In a busy household, utility space and linen closet organization can be difficult to maintain. That doesn't mean it's impossible. This guide offers linen closet ideas and linen storage ideas to make your space work for you. 
Clear the Clutter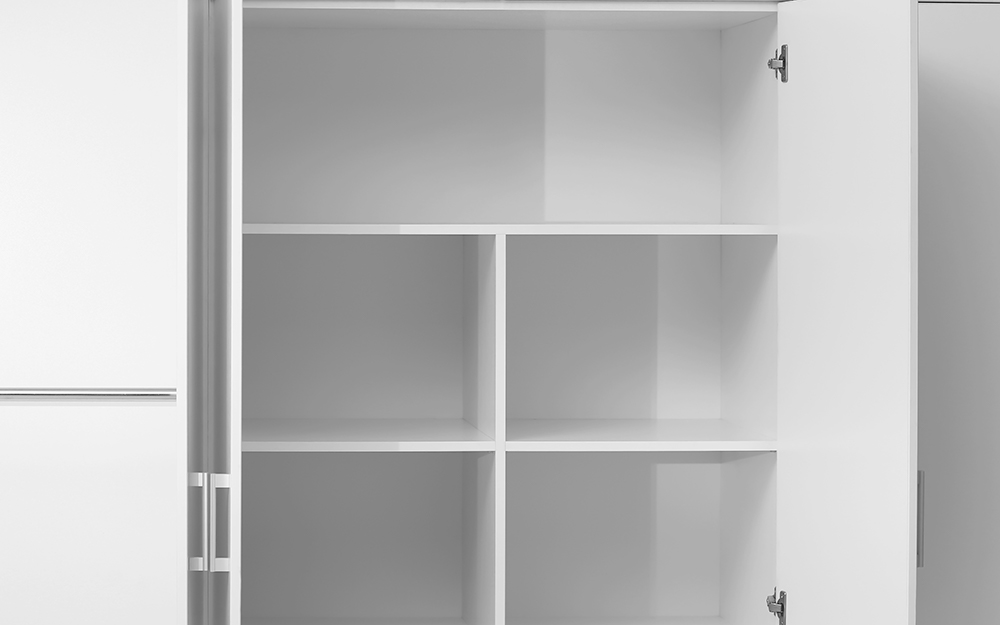 Your storage will work against you if it's stuffed with unused items. When brainstorming linen closet organization ideas, clearing clutter is the first step. Here are a few tips:
Take everything out of your linen closet. Take inventory and decide what you want to keep and how to organize it.
Go through your laundry room and remove old cleaning supplies.
Discard linens you don't use. If you haven't used that bedspread in a year or two, clear it out now to make organizing your linen closet easier.
Donate gently used bedding or offer pieces you don't use to friends and family members.
Stack the Shelving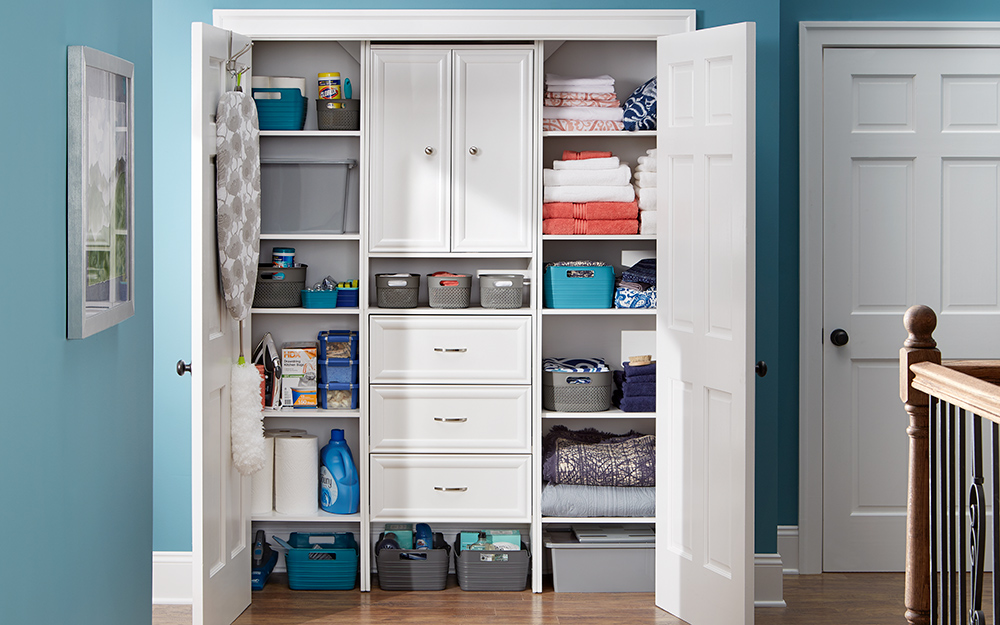 Closet shelves are essential to organizing your linen and laundry supplies. If you're starting with an empty space, consider using wood or wire shelves for storage. However, many linen closets and laundry rooms are already outfitted with built-in shelving. Use these storage tips whether you've added new shelving or are working with existing ones:
Organize linens by size. Many homes have multiple bed sizes, which can make finding sheets difficult if they're not ordered accordingly.
Utilize additional shelves along with your built-ins. Vertical storage can help you make the most of the closet space you have.
Use shelf dividers to separate linens if you've got wide, deep shelves. Shelf dividers can help you group linens by type, color, room or size. 
Try shelf dividers to separate bath towels, hand towels and wash clothes by type or color.
Add shelf dividers to your laundry room storage area. Using dividers will help keep your supplies organized so you can spend less time on laundry and more time with your family.
Decorate your laundry room while you get organized with stylish baskets. They're great for storing detergent, bleach and dryer sheets without having them in view.
Store with Bins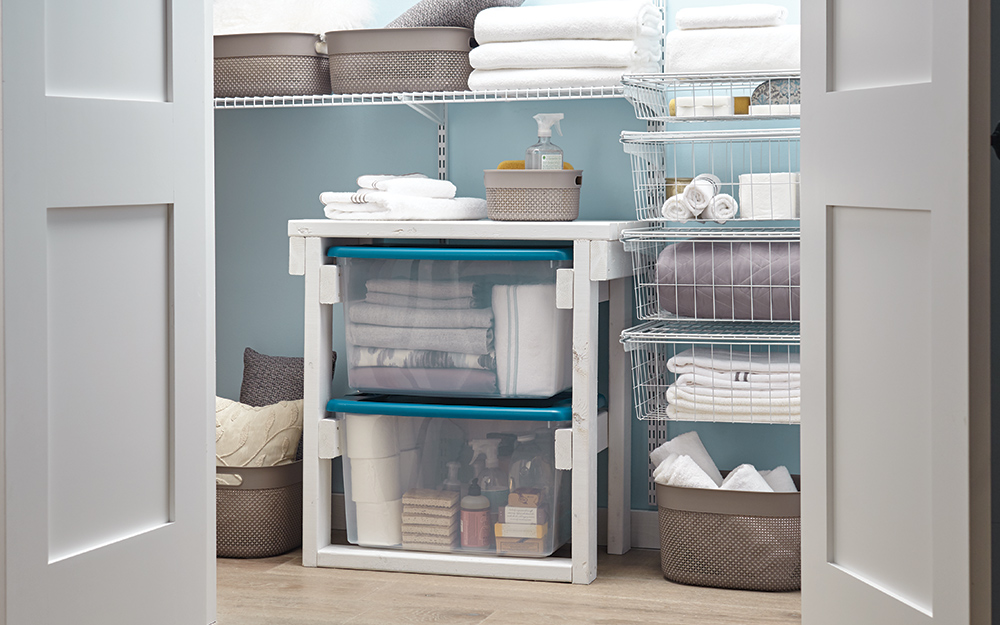 Your linen closet and laundry room storage area may be full of items you don't regularly use. For those items, storage bins are a great option. Here's how you can use storage bins in your linen closet and laundry room:
Put out-of-season linens in storage bins to keep them fresh and out of the way. Sealed storage bins also help keep bugs like moths away.
Store spare blankets and backup bedding in storage bins to keep them compressed so they won't take up so much space. You can even use shallow bins under the bed if your linen closet is full or you need to keep spare sheets handy in your child's room.
Organize rarely used laundry supplies like baking soda or washing machine cleaner in storage bins. They'll be ready to use, but not in your line of sight each day.
If you're looking to save more space around the house, seal seasonal linens like flannel sheets and lightweight cotton blankets in vacuum storage bags before putting them in bins.
Explore More on homedepot.com