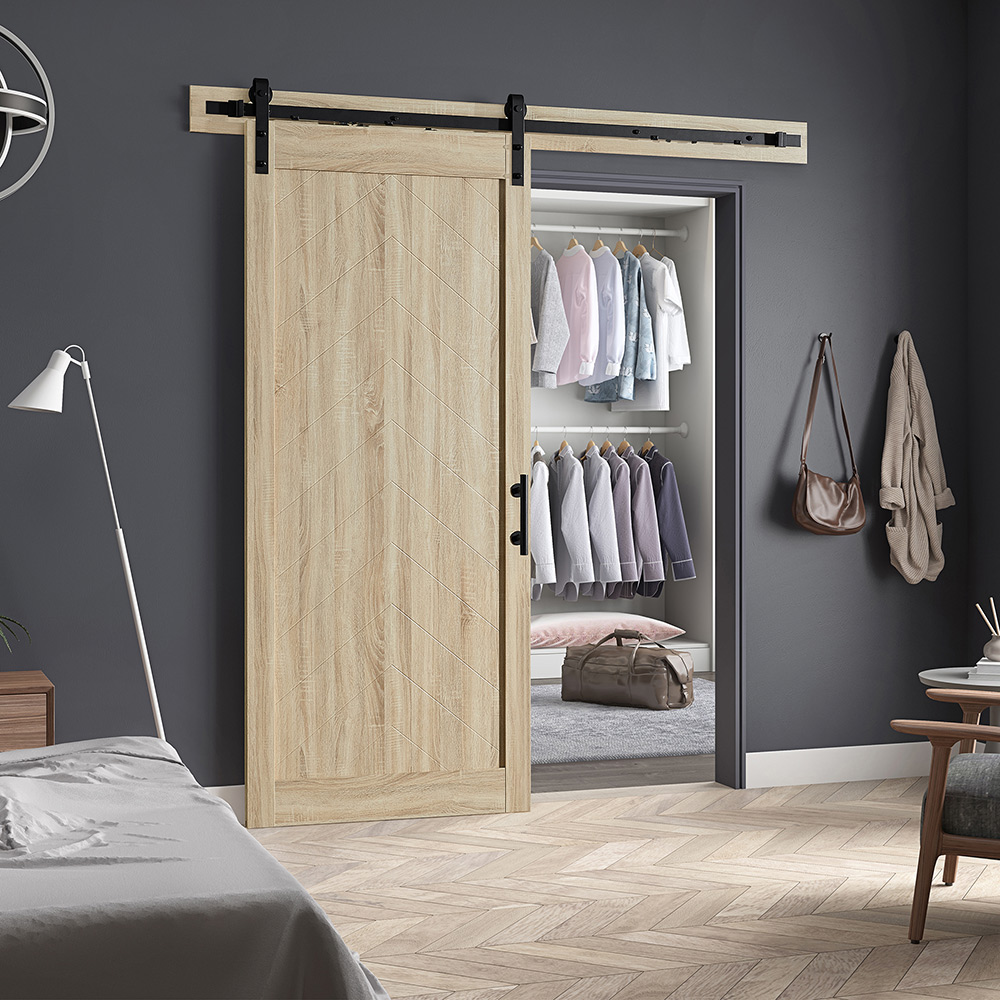 Closet doors do more than conceal your wardrobe. With the right touches, they can become a valuable decor piece. Updating your existing closet doors is a small change that can make a big difference. This inspiration guide offers a variety of alternative closet door ideas to suit every decor.
Bifold Doors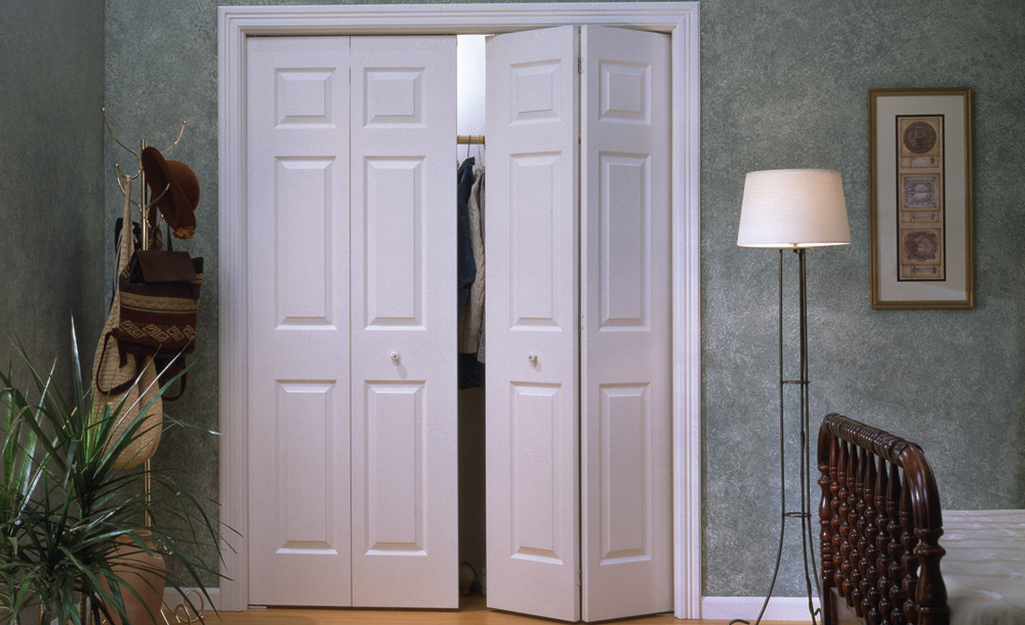 Bifold doors are made of two small panels that fold into each other as they open. These doors are installed on a track inside the closet frame. They're great for rooms where conserving space is a priority. 
The simple design makes them a style chameleon. Bifold doors can blend in and complement virtually any decor theme. Dress up your bifold doors with a fresh coat of neutral paint with muted accents. With a bright colored coat of paint, you can make your closet doors pop. If you'd prefer, choose an unfinished wood set. You can stain the surface for an aged look. 
Bifold doors are an affordable and widely available option for any home.
Sliding Doors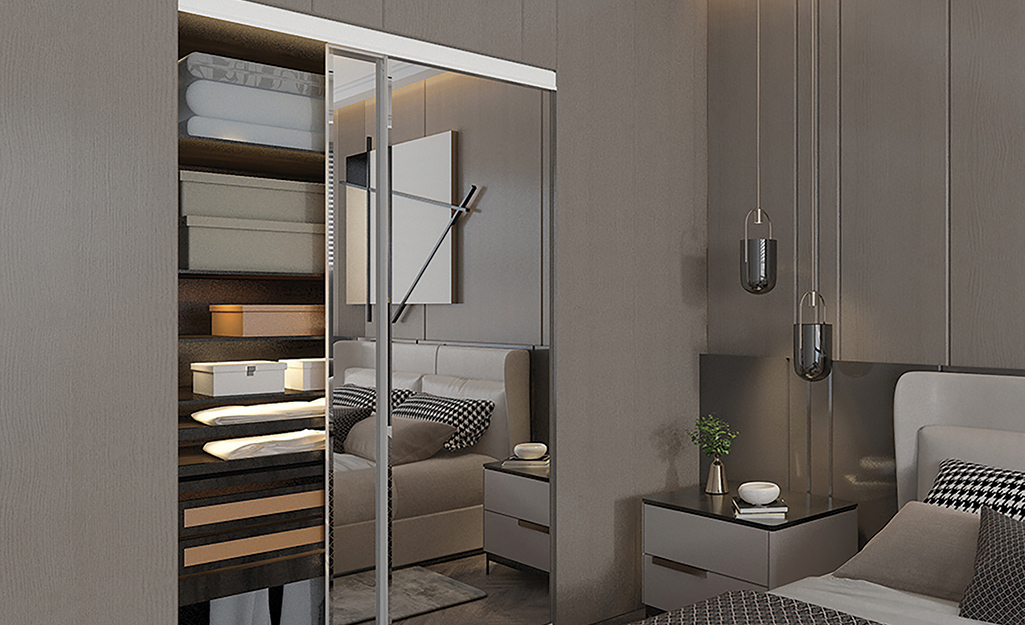 Sliding doors offer sleek functionality with a modern look. Like bifold doors, these are installed on a track in the closet frame. However, the door shifts to the side inside the closet instead of folding open.
Sliding doors are great for smaller rooms where there is less space to accommodate doors that open out and away from the closet. They're also easy to install. Some sliding doors feature floor-to-ceiling mirrors. You can paint sliding door or customize them in other ways. 
Barn Doors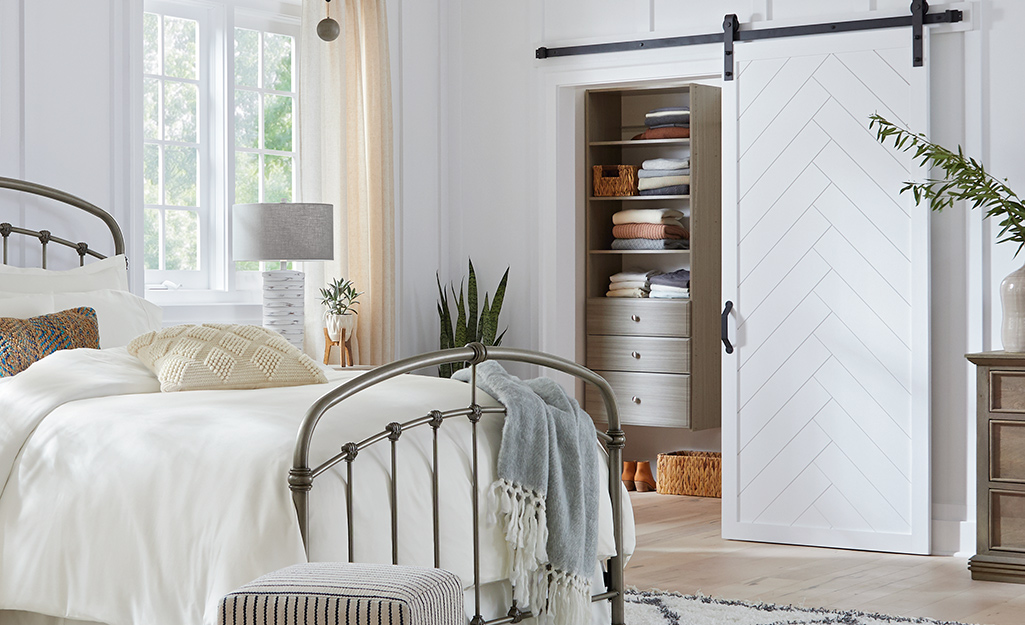 Barn doors have become a popular option in recent years, thanks to their rustic appeal and vintage charm. The barn door hardware mounts the door on a track above the frame. This type of closet door is attached to small wheels for quiet opening and closing.
Barn doors work best in more spacious rooms. They're best for closets near larger walls that have no light switches, vents or outlets nearby.
Many barn doors are available in unfinished wood for you to paint or stain to your liking. Barn doors come in various widths and heights to fit a range of rooms.
French Doors
French doors add a classic touch to any home. When used as closet doors, they can easily elevate the look of a room.
Many French doors come pre-hung for easy installation with minimal hardware.
These doors complement traditional decor themes. They also pair well with modern Victorian and transitional design themes. 
Bookcase Doors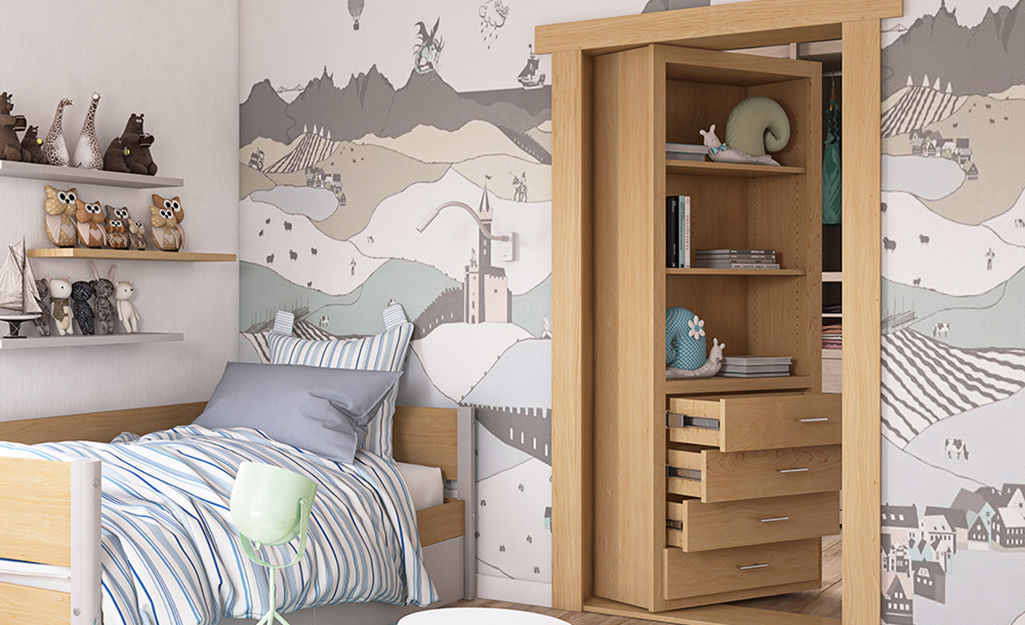 Bookcase doors, also known as hidden doors, are a sophisticated option for medium-size to large rooms. These doors are fitted into the frame. Most of them come with the hardware required for installation.
The built-in shelving offers extra storage and display space, and many are designed to sit flush with the frame for a seamless design. 
Hidden doors can enhance a variety of decor styles, including contemporary, modern, farmhouse and eclectic themes. 
Curtains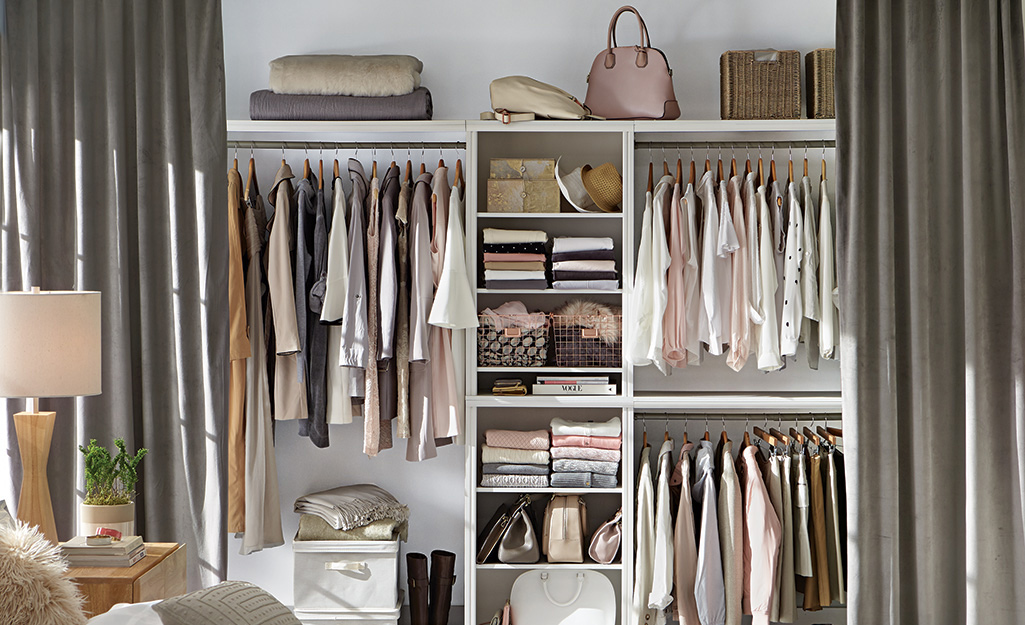 Installing a curtain over your closet is a simple alternative to a new door. You can customize a closet curtain in countless ways.
Go bold with dark colors or distinct patterns. Keep it neutral with shades of white and grey for a design that complements your home.
Curtains are easy to install with a single curtain rod. They're also easy to change out with each season or decor update. If you rent your home, you can use a tension rod to avoid installing curtain hardware and making holes in the walls.
Other Door Updates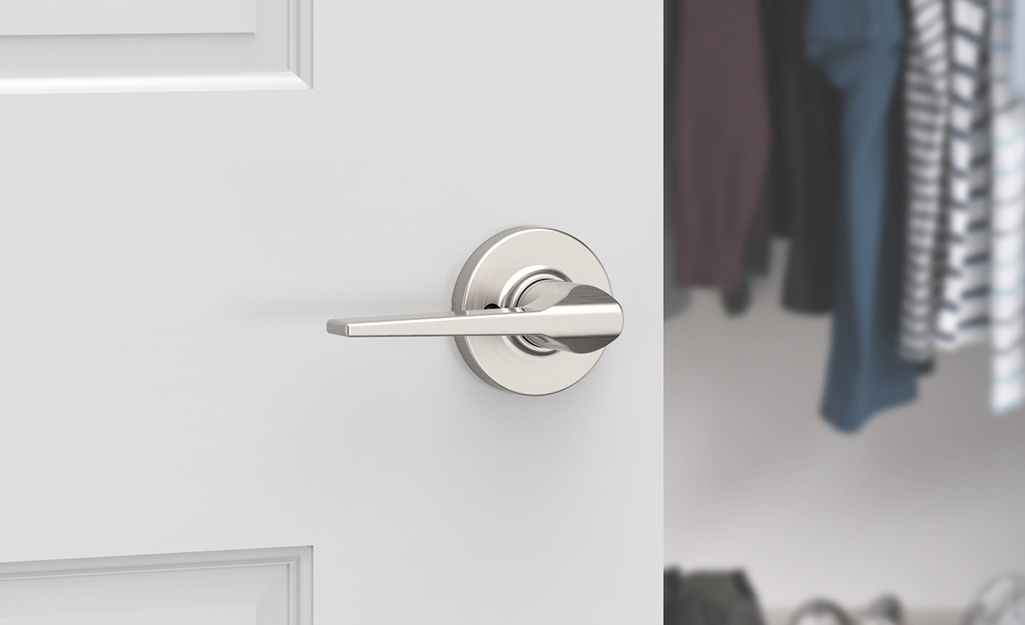 Instead of replacing what you already have, make an update with these closet door ideas:
A fresh coat of paint for your existing closet doors can liven up the room and refresh the space.
New closet door hardware adds a simple touch with significant style.
Many doors also come in a mirrored finish which can help your room look bigger and more open. Consider hanging a mirror on an existing closet door to replicate this look.
Frosted glass is a sleek alternative to paint and stained finishes.
Changing your closet doors can give a room a whole new look. You can easily update coat closets, bedroom closets, linen closets and even your pantry. Match the door style with the room's decor.
Ready to get new closet doors and everything you need for installation? Use The Home Depot app to locate products and check inventory. We'll take you to the exact aisle and bay. If you prefer, you can schedule professional closet door installation in just one click.
Explore More on homedepot.com