Choosing a color theme makes all the difference when trying to make your bathroom more luxurious or decorating it economically. A white bathroom presents a fresh blank canvas as a base for trying out a range of styles. Here are some white bathroom ideas to inspire your next style upgrade.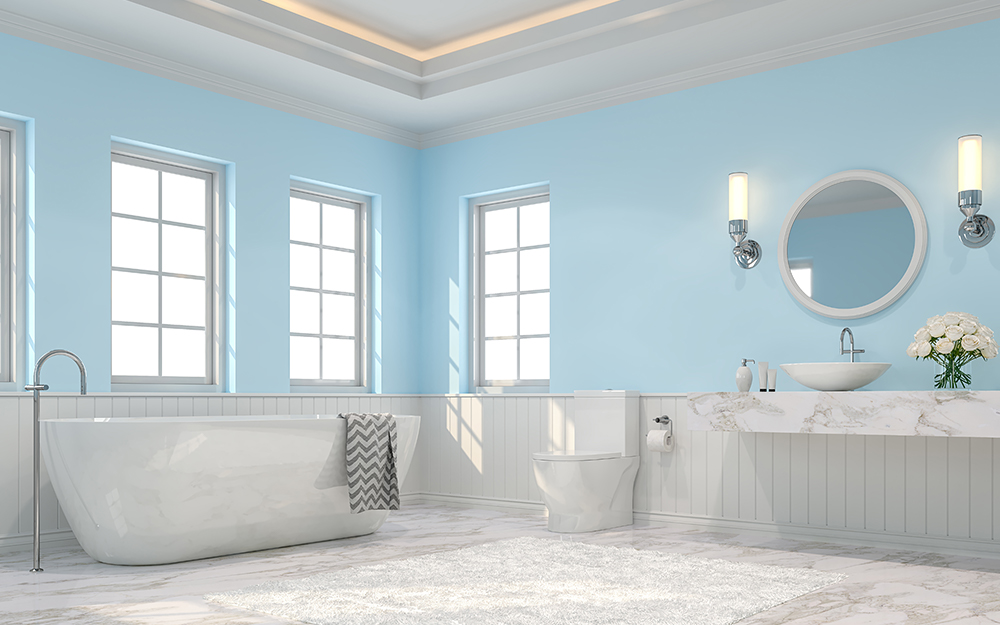 Accent walls can punctuate or tone down a room color. Colors like blue, red or black combine well with white bathroom color schemes.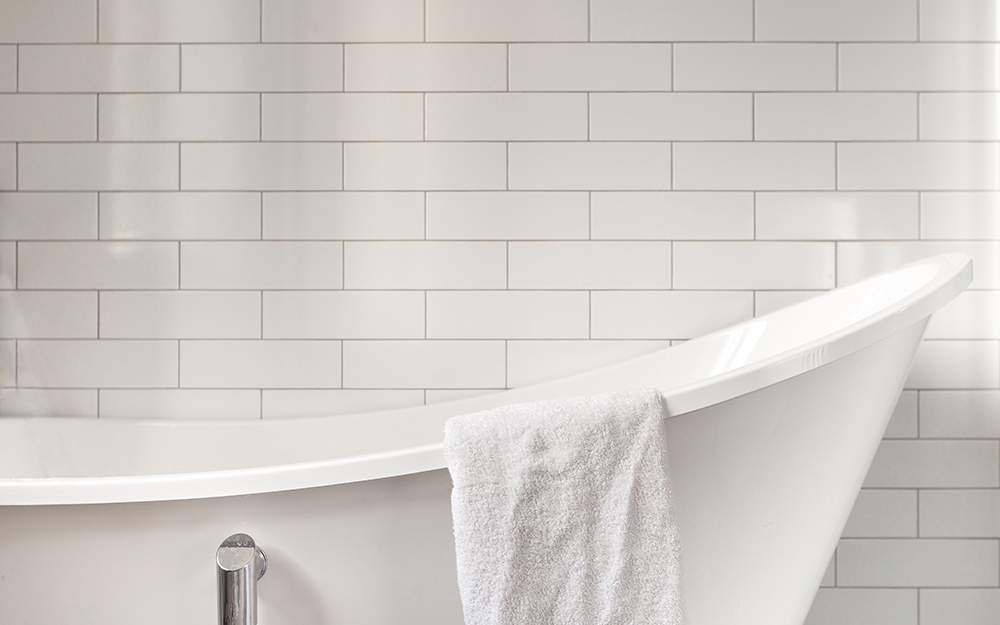 White tile on the floor or walls in a white bathroom gives your toilet decor a striking design with sparkle.
White is also easy to keep clean with bleach and microfiber cloths. A unique addition to floor tile is under floor heating in the bathroom to keep your feet warm.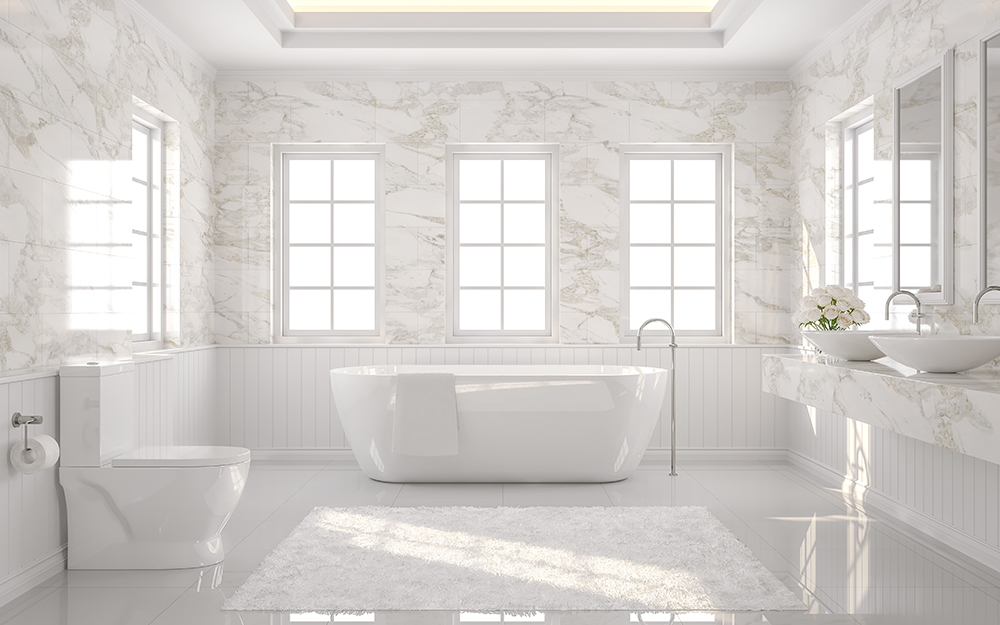 Patterned white wallpaper makes your white bathroom look sleek and feel lush.
Look for marble or pearl styles that add contrast to your bathtub, flooring or sink area.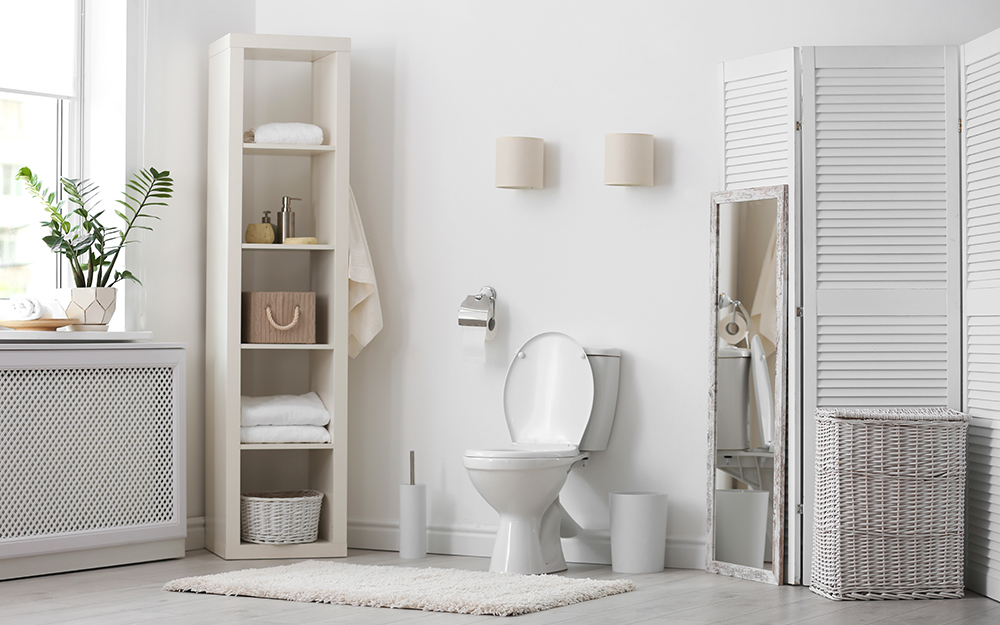 Proper lighting, bathroom mirrors and shelving provide decor while keeping your bathroom organized and ultimately more useful.
Motion lighting fixtures and dimmer switches will allow you the flexibility to set the mood in your white bathroom with the appropriate level of brightness for any use.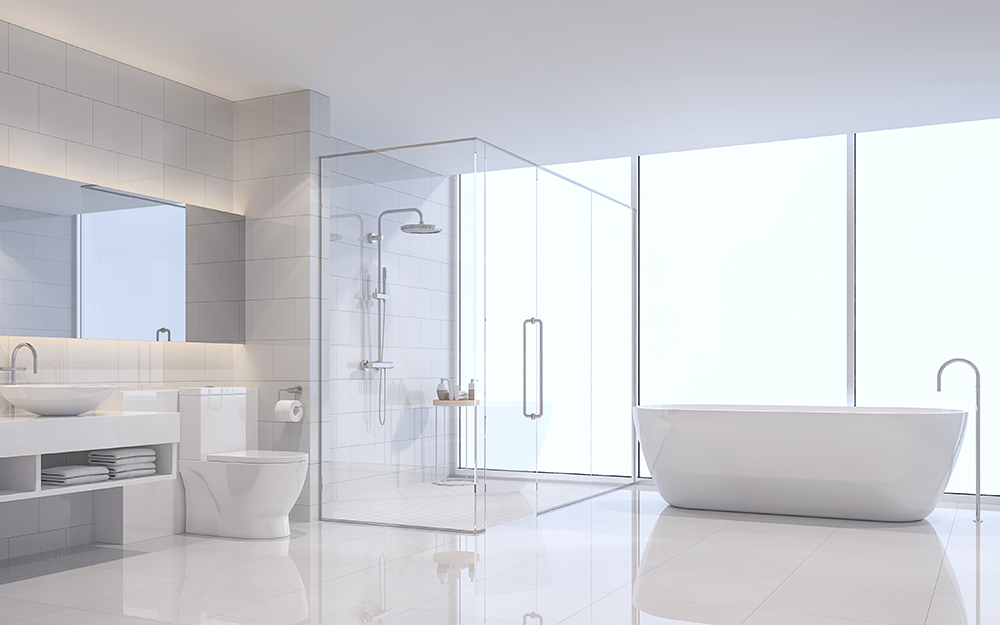 White is the common color of minimalism. Keep it clean and simple with all white bathroom furnishing and a touch of stainless bathroom accessories.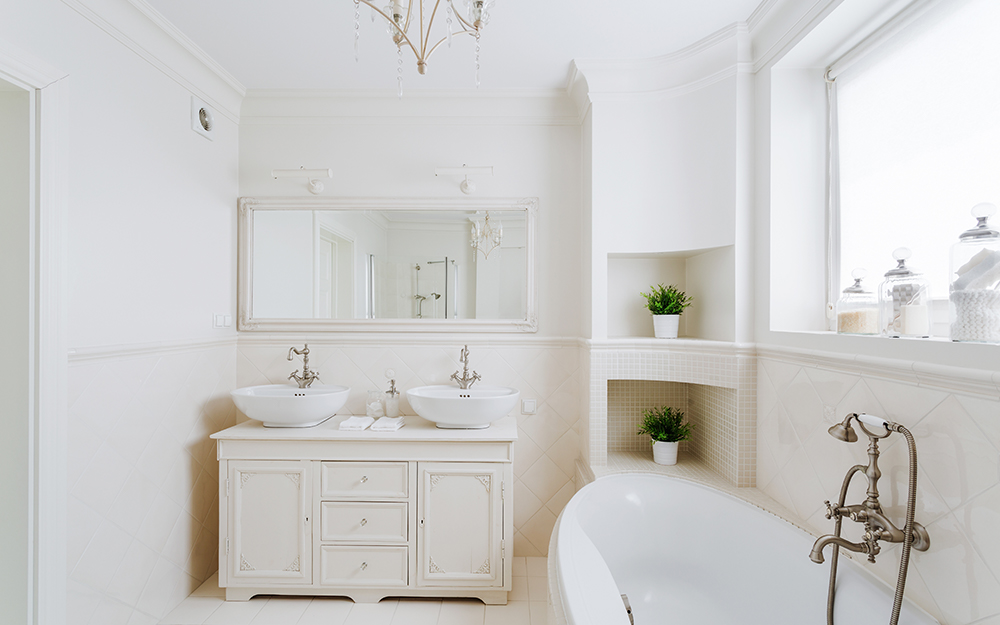 Get a very cottage atmosphere with cabinet door finish that reflects cabin life or coastal living in your suburban home.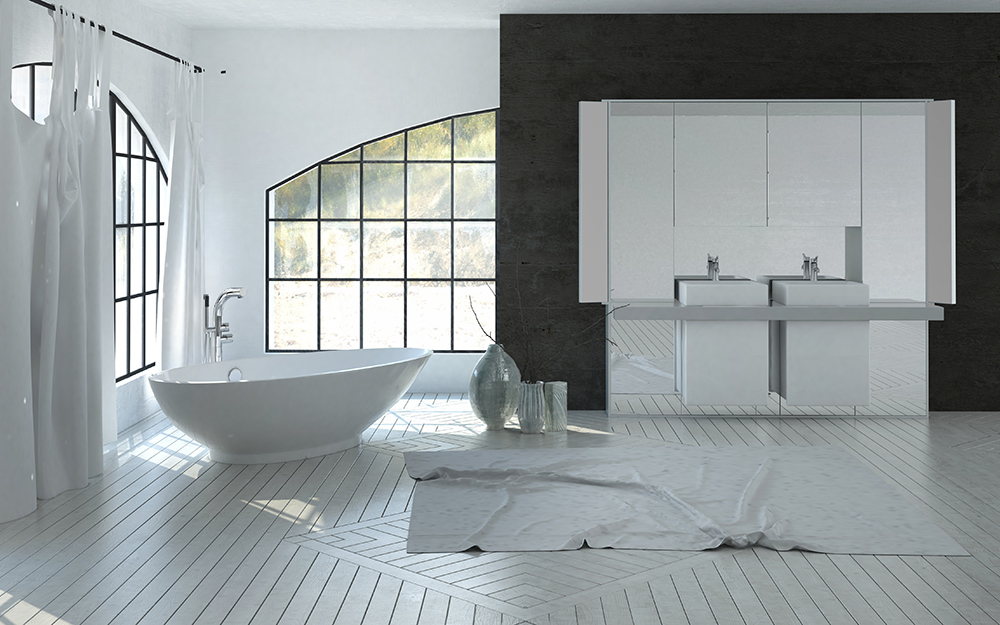 The ultimate color combination for any home bathroom decor theme is black and white.
Designing a black and white bathroom through tile stripes, accents or linens will make this interior look more spacious.