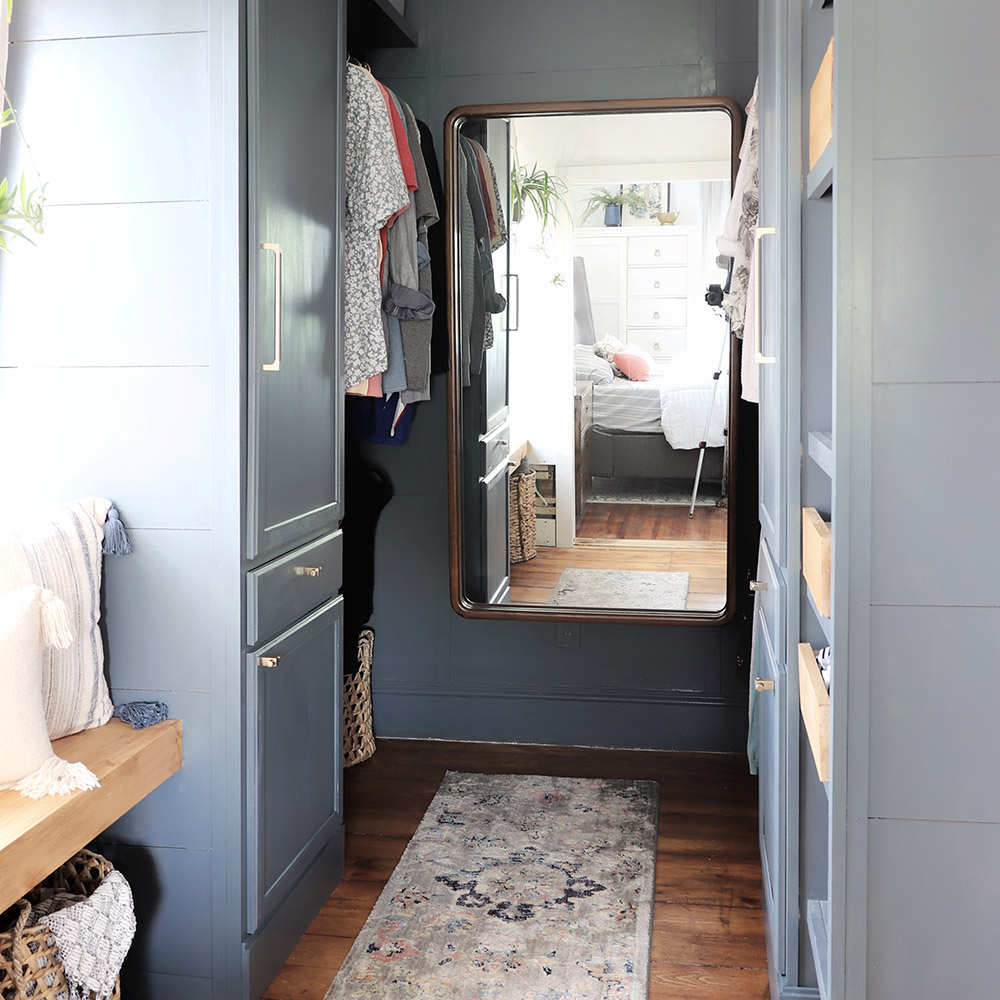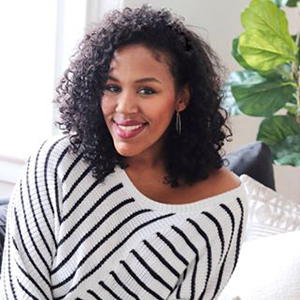 A Note From The Home Depot
Everyone faces the challenge of space – or lack thereof – throughout the home. Carli Alves of Made By Carli was able to renovate a bit of additional space in her home to make a custom closet.
1
Spare Room Space Turned Custom Closet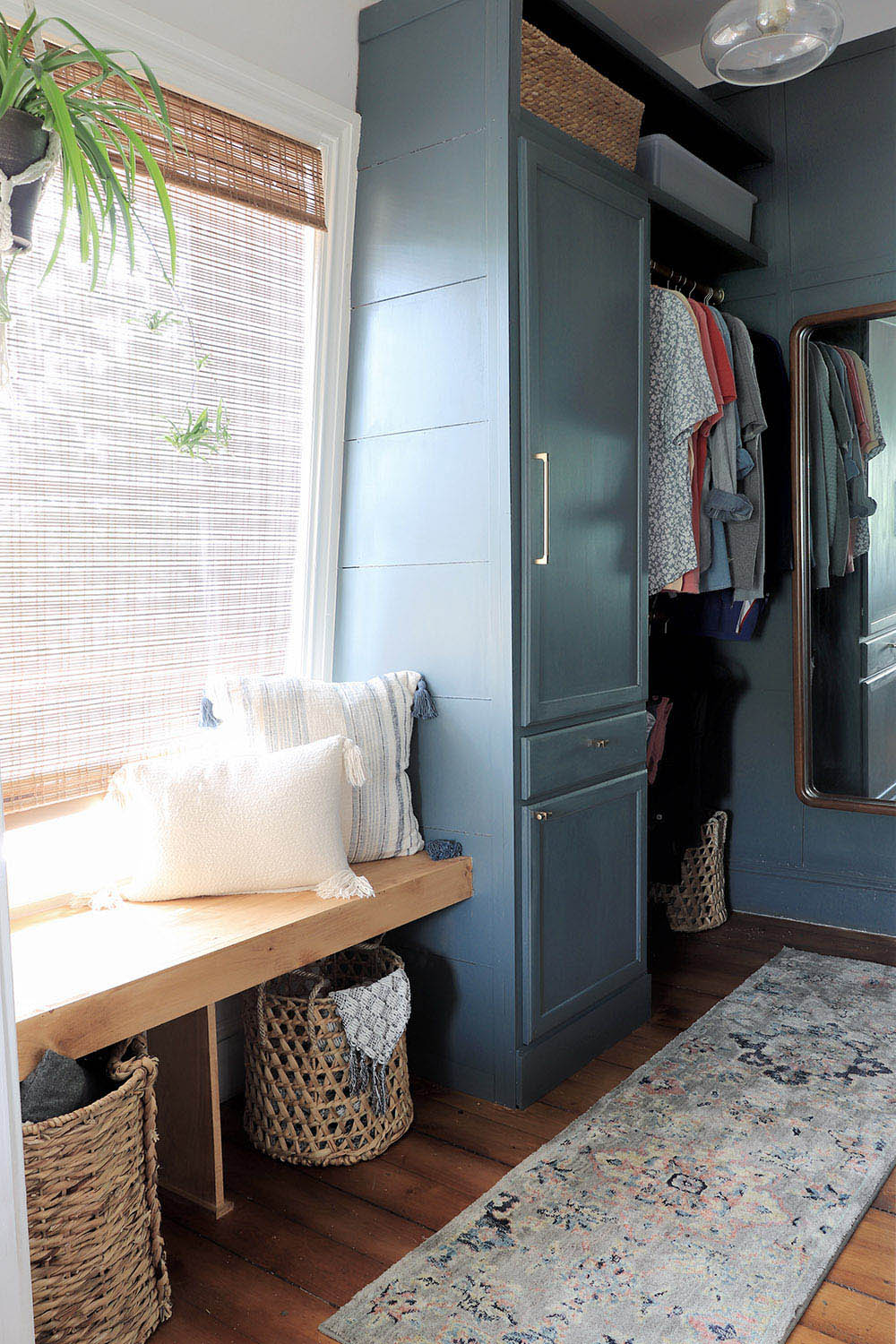 In our 140-year old home, closet space is at a minimum. Our master bedroom was actually built without a closet! We contemplated many different types of built-in cabinetry to be installed in our room. But with a 13×13 footprint we didn't really want to crowd the space.
3
Finding the Right Space to Repurpose
Instead, we decided to steal space from a tiny spare room adjacent to our bedroom. We had been using this space as a bedroom for our 4-year-old.
5
Building My Custom Closet
I knew I wanted our new closet to look like it was meant to be there. Not just like a room that we threw a closet rod in. So I opted to use Home Depot's Unfinished utility cabinets as my starting point to build the custom closet of my dreams. The utility cabinets are great as they allow for a great amount of extra closed storage.
Our first step in this process was to create a closet opening. We opened up the non-load bearing wall and took out two studs to create a rough opening of 44-in. We may eventually add a set of french doors. For now, we are enjoying the open space as it makes our bedroom feel much larger. Plus with the new opening, we gain an extra window, win-win!
9
A Custom Wall With PVC Lattice Strips
After that, I brought in my utility cabinets. Because we have almost 10 ft ceilings, I was able to maximize space by building vertically. I purchased 2 3/4 in- 4×8 sheets of mdf, and had them cut down to create four shelves for above each of the cabinets. As well as a shelf tower on the side of one of the utility cabinets. Also, I had some pieces cut for the smaller shelves for that tower.
I like to utilize the structures that are already in place in a room to create built ins. In this case, I built off of the door casing to build the tower and then placed the small cabinets within it. I used small ¾-in square dowels screwed to the sides to support the shelves.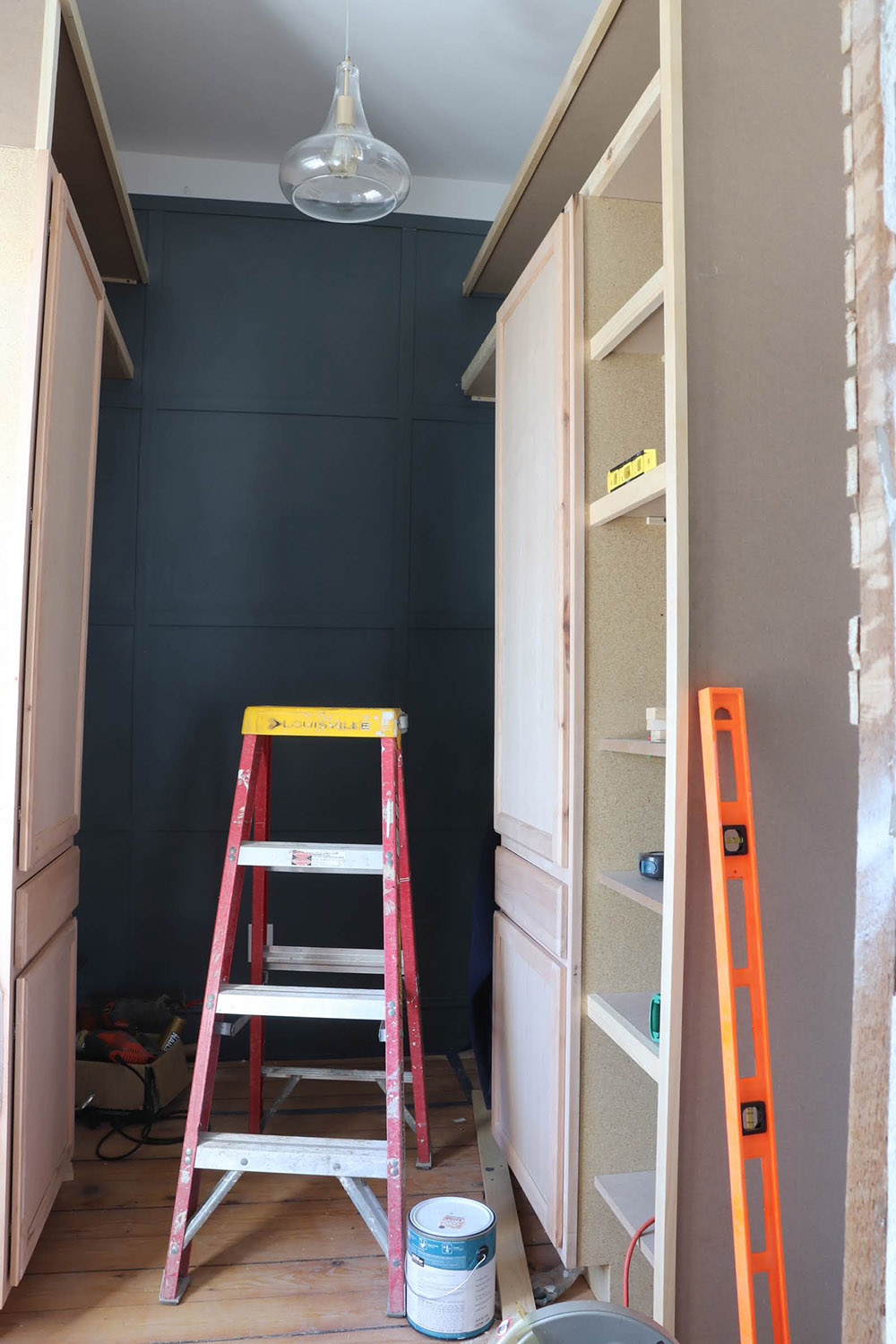 14
Picking the Right Paint Color
I had a really tough time deciding on a paint color for the cabinets. At first, my typical neutral-loving self thought to paint it a creamy white. But after some convincing from one of my friends, I chose to paint the entire built in the same Behr Le Luxe color as the feature wall. I'm so glad I did, as it makes it look like a truly custom piece.
15
Installing Clothing Rods
24
Creating a Seating Area
Last but not least, I was left with some space in front of the window where I had originally planned on putting a desk. Instead, I opted to build an easy wood board bench.  I used 1×2's as support, and laid common pine boards across the top. Then, I used some 1×2's to hold the boards together underneath and to add additional support. I then added a 1×8 to fit under the bench for even more support. I am so happy I chose to build a bench here, as it's a great little quiet space to curl up with a book.
Creating this closet was the best decision we could have made for that extra space, we are totally smitten with this little room and are so excited to have so much extra storage space. Thank you to Home Depot for helping to make this new closet/dressing room possible!
This post was created in partnership with The Home Depot. The author may have received compensation for this article and associated images or video, potentially in the form of products and/or services. All expressed opinions and experiences are the author's own words.
Explore More on homedepot.com