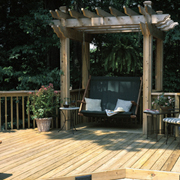 Limited Lifetime Warranty
WeatherShield products are less corrosive to nails, screws and hardware and are guaranteed to offer protection against rot, decay and termite damage.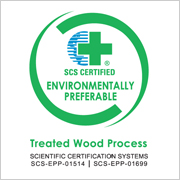 Environmentally-Preferred Product
WeatherShield products are manufactured by a wood process certified by Scientific Certification Systems and boast a brighter, more natural appearance.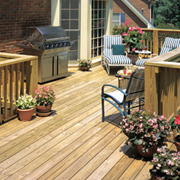 Enhanced Durability
No stain or sealant required for the first year. WeatherShield products feature a factory-applied water repellant and are pretreated with a wood stabilizer to reduce splitting, cracking, warping and swelling.