Buying Guide
Best Paint for Your Next Cabinet Project
While remodeling an entire kitchen or bath can be costly, updating your cabinet's paint is a cost-effective way to update your kitchen. Painting your cabinets will not only change the look of your room without breaking budget, but it will allow you to update the space with on-trend colors without a complete renovation. This guide will walk to you through the best paint for cabinets, from alkyd paint to acrylic, to help you find the best paint for your next cabinet project.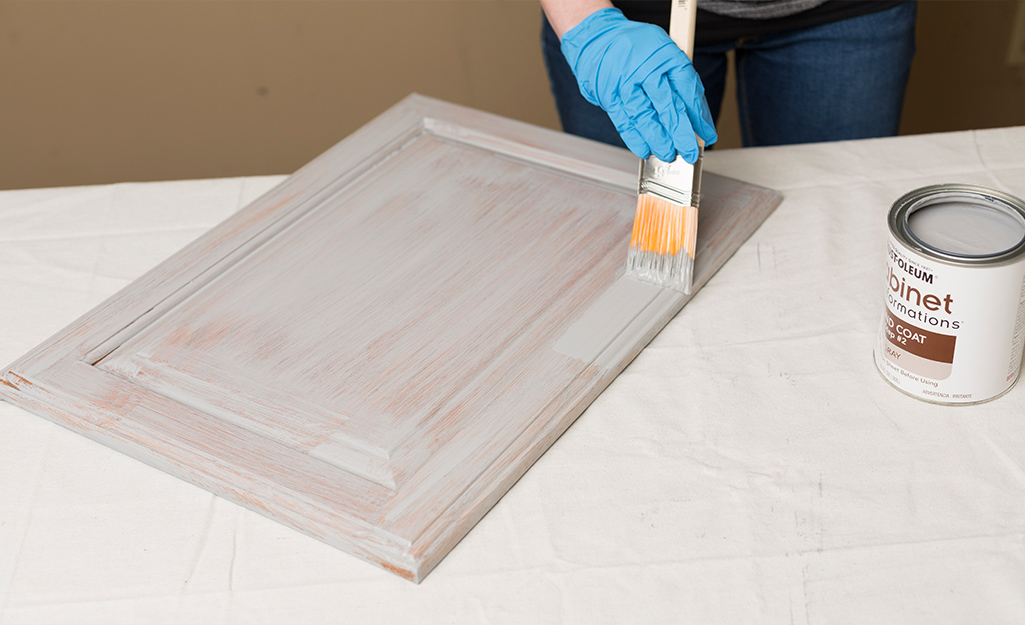 There are certain types of cabinet materials that will provide a longer lasting result. Be sure to check what type of material your cabinets are made of. Wood/compressed wood or any material that can be sanded is preferred over laminate for this reason.
The best paint for cabinets will likely state it on the container. When choosing cabinet paint, make sure it is recommended for use on cabinets. Typically you will not need to use a paint additive as it may cause paint to sag and not settle correctly.
Be sure to clear off your kitchen or bathroom counters, empty all cabinets and cover any tiles and appliances. Then remove all hardware from cabinet doors. Labeling drawers and hardware will make it easier to put them back in the right place after the paint has dried.
While there are many types of paint to choose from, the best paint for kitchen cabinets is typically semi-gloss, gloss or satin. Matte is not practical in kitchens and baths where you will need durable paint you can easily clean.
No matter the types of paint you choose, you will get the best result by prepping your cabinets beforehand. Remove any residue and sand, if needed, to smooth out the surfaces. For a more professional look, prime the cabinets.
If you are changing hardware out or just need to touch up imperfections, use a wood filler on holes prior to painting.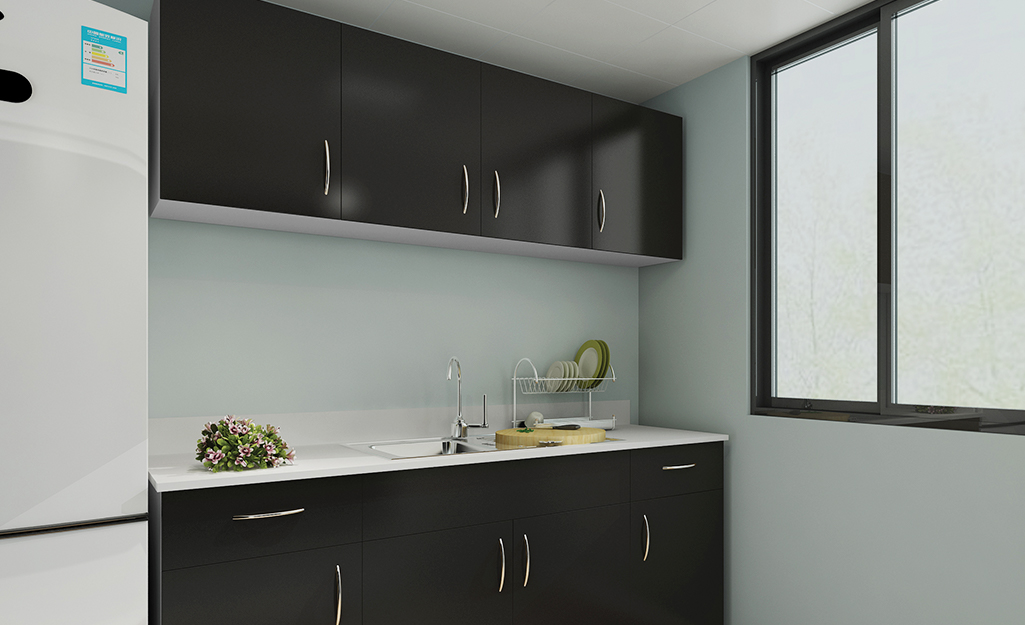 When it comes to the best paint for kitchen cabinets, the harder the finish, the better the paint. And gloss is extremely durable. Here are benefits of gloss:
The glossy finish will make a room appear larger.
Works well in modern kitchens and baths and complements both light and dark cabinet colors.
Imperfections, scratches and fingerprints will be more visible on high-gloss cabinets.
Easy to clean.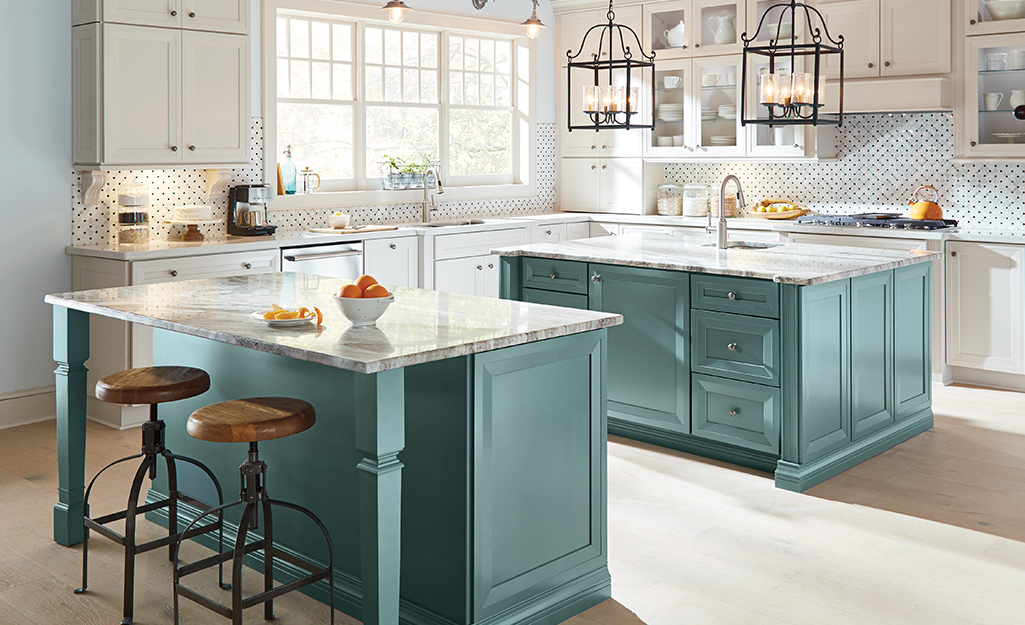 Semi-gloss paint is the balance between eggshell and high gloss, and works well with any style bath or kitchen.
Because semigloss has a lot of shine, it reflects light and can make colors look more vibrant. Semigloss cupboard paint will accentuate any imperfections, so be sure to sand cabinets well if you choose this type of paint.
Cleans easily and will withstand years of use, holding up against mold and mildew.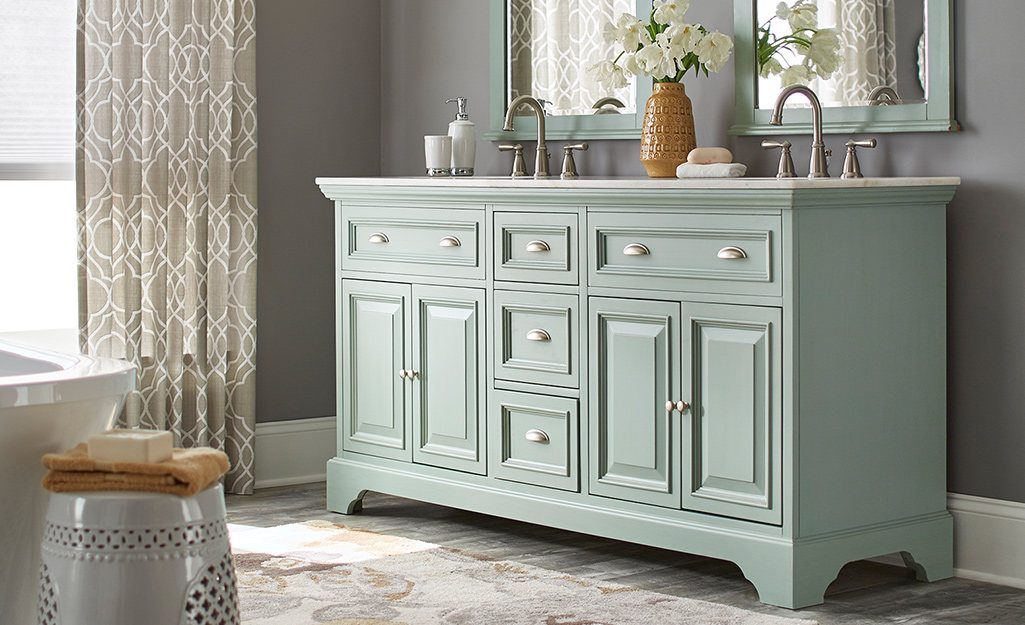 You will likely choose between latex and oil based when choosing cabinet paint. When choosing a latex paint, make sure it is completely acrylic.
Water-based acrylic paint will not leave the same chemical odor as oil-based. Acrylic paint is breathable, water-resistant and easy to clean.
Alkyd paints, which are often thought of as oil-based, typically do not have oil in their makeup. They have long been preferred for durability and performance. They are perfect for high-moisture rooms, like kitchen and baths, and are often stain-resistant. New water-based alkyd paints are growing increasingly popular due to their quality, durability and cost-effectiveness.
The choice will ultimately come down to your budget and taste.