Achieving a smooth, professional-quality finish for your building project is easy when you know the best sanders for the job. The Home Depot carries many different sanders in a range of price points, making it easy to find the ideal tool for a simple touch-up or an extensive construction project.
Types of Sanders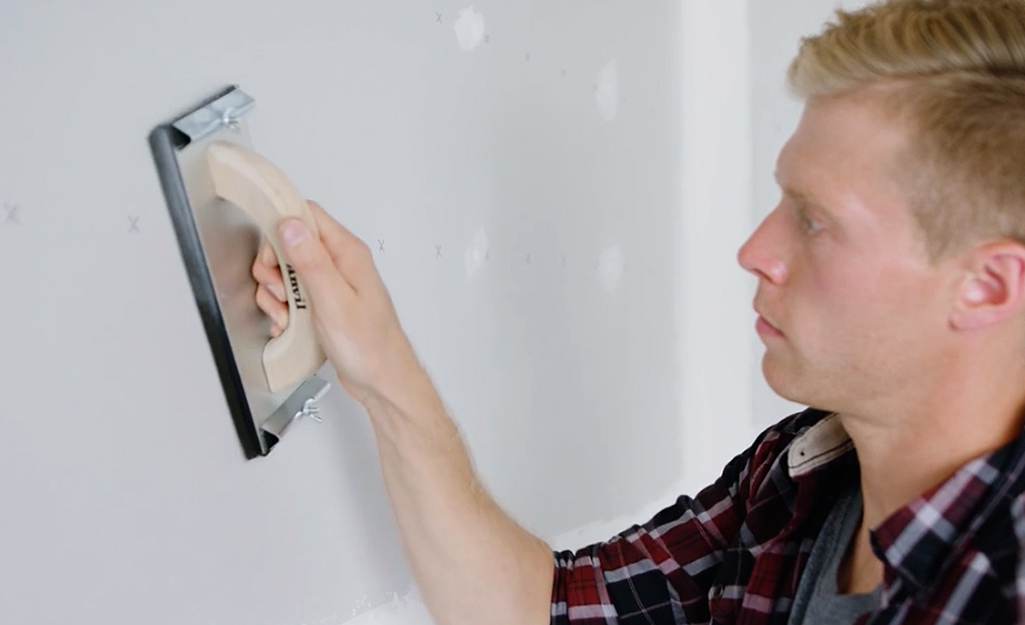 Understanding the types of sanders available helps you determine which ones will best suit your project needs. Among the most popular varieties are:
Manual Hand Sanders: Every tool collection should include a few manual hand sanders. Not only are they inexpensive, but there are always certain projects that call for the quick sanding provided by manual hand sanders, such as when you want to smooth out dried putty.
Random-Orbit Sander: This is one of the most versatile sanders. Disc and orbital sanders provide a super-fine finish to surfaces and feature a built-in ventilation system that prevents dust from scattering all over the room. One of the best sanders for wood, it features a circular pad that spins as it sands.
Sheet Sander: Sheet sanders smooth large surfaces easily. Use in a straight or a circular motion, depending upon the sander.
Palm Grip Sander: When you're just starting to build out your tool collection, a palm grip sander is a great first choice. It features a compact design with a handle that fits in the palm of your hand. This easy-to-use tool is ideal for distressing furniture, sanding off existing finishes, or smoothing out rough wood surfaces to prepare them for finishing. Their affordable price and compact design make them ideal for home use but they aren't durable enough for commercial use.
Belt Sander: When you need an even finish on a long expanse of wood, a belt sander is the tool for the job. This heavy-duty tool, which uses sanding belts, is a carpentry must-have and makes the best sanders for decks. Belt sanders are designed for use with a ventilation system. It's also best to use this type of sander to sand along the wood grain. This industrial-grade tool is more of an investment and makes a better choice for an avid builder.
Corner Cat Sander: This is one of the best sanders for furniture because the pad makes it easy to sand a flat expanse while but tapered corners reach tight spaces. If you refinish furniture frequently, this is a great investment.
Detail Sander: When you want to finish furniture, a detail sander is a great tool. The small triangular design of this sander makes it ideal for getting into tight spaces.
Spindle Sanders: When you frequently refinish chairs or railings, a spindle sander comes in handy. Their unique design makes easy work of fine sanding in tight areas such as on a fence or staircase.
Sander Safety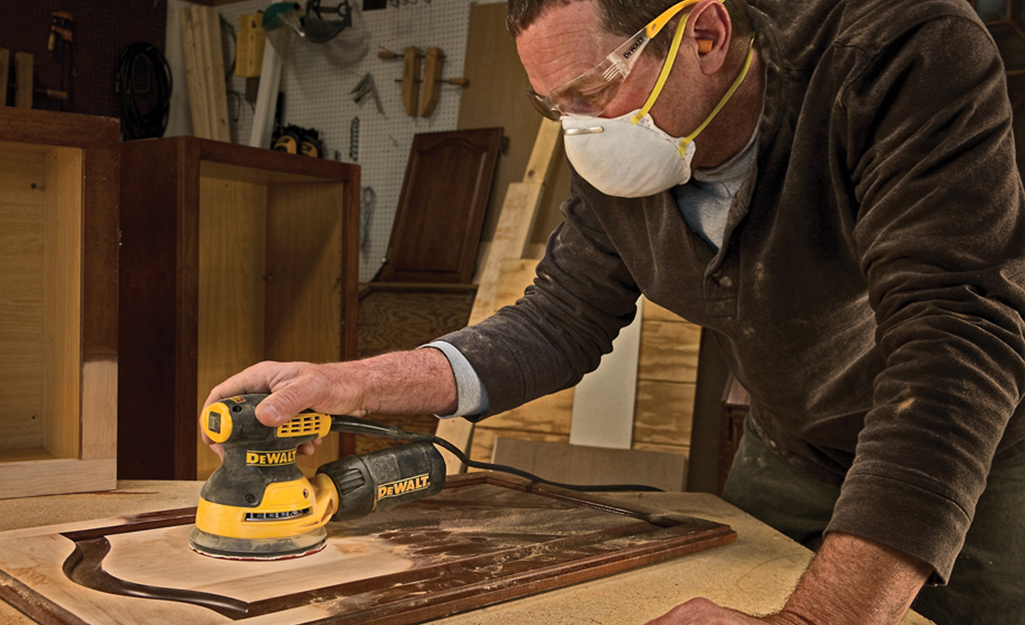 As with any power tools, it's important to take some basic safety precautions when using any of these sander types. To start, keep your hands away from the sander surface while it is running. Also, make sure that you are gliding the handle across the surface of the material you're sanding. Don't press down on the sander because. Not only will the added pressure damage the surface, but it could cause the machine to kick back at you.
Other safety precautions for operating sanders:
Always follow the manufacturer's safety guidelines.
Use respiratory protection for materials that create a lot of sawdust.
Wear earplugs when using noisy sanders to prevent hearing loss.
Wear safety glasses when using a sander.
Sander Power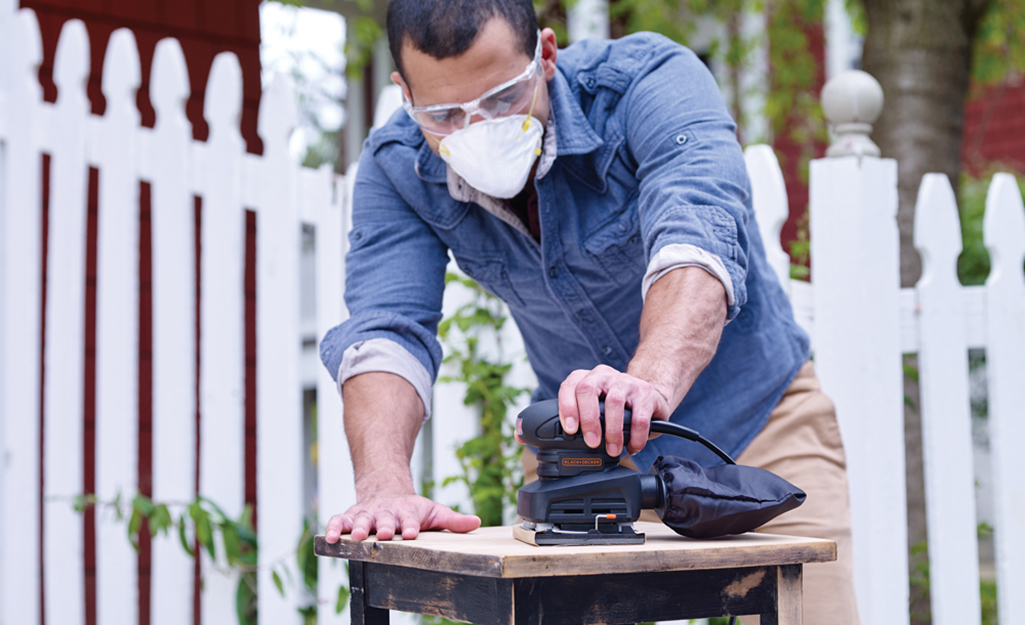 Sanders may be powered with electricity, batteries or air compressors. Electric sanders are usually more economical and portable. Pneumatic sanders work with an air compressor and are more powerful, allowing you to work faster. However, this makes them more expensive.
Sander Features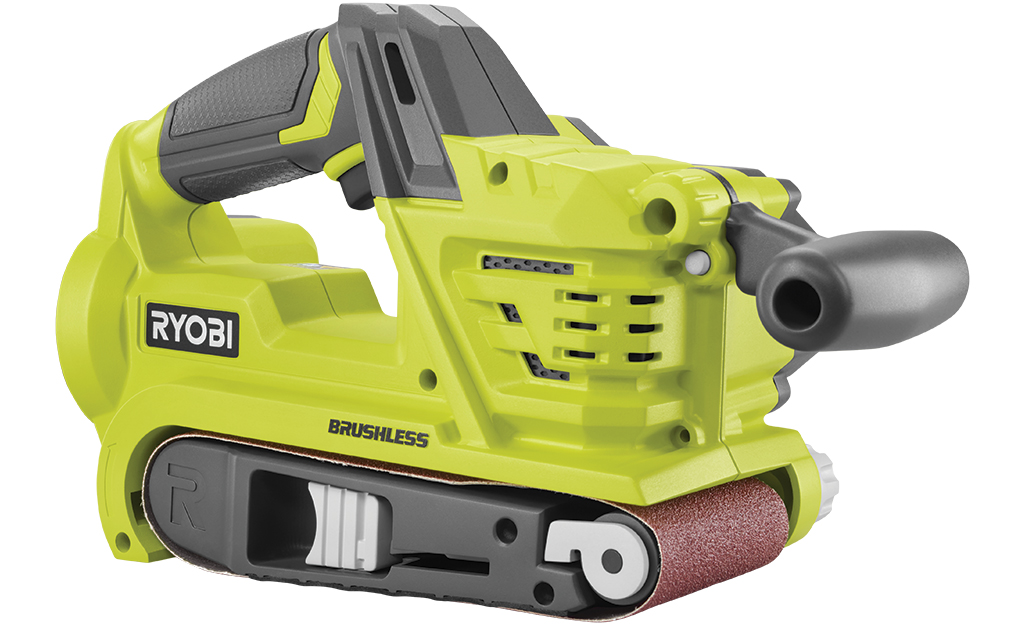 Sanders have different types of features to consider:
Trigger Lock: This allows you to keep the unit locked in the "on" position without having to manually press the trigger. Sanders with a lock-on switch reduce fatigue.
Clamps: Used with more portable sanders for delicate jobs, clamps allow you to lock sanders in an upside-down position to create a sanding stand.
Grips: Two-handed or large front grips make it easier to guide the sander accurately.
Portability: A carrying case and long cord make it easier to move sanders to and from different work areas.
Pad Brakes: This features lets you lift the sander from the work surface and put it back down without gouging the material.
Tracking Adjustment: Knobs or thumbscrews make adjusting the tracking quick and easy.
When you start building your collection of tools, start with the best power sanders for versatility, such as a random-orbital brushless sander or a palm sander. As you shop, keep in mind that some are corded sanders, requiring a nearby outlet, and others are cordless sanders. With so many different designs and price points available, it's easy to find the tool you need at a price that works within your budget. 
If you aren't sure you're ready to invest in a new tool, shop The Home Depot Mobile App for ideas or consider tool rental from The Home Depot to complete your project and get a better feel for the tool.
Explore More on homedepot.com