Choosing vinyl tubing for your project might seem like a daunting task. There are many different types of vinyl tubes available. This is a good thing. It means you can find the right option for you whether you're looking for vinyl tubes for air, vinyl tubes for air conditioning or specialty products like vinyl tubes for sewage.
Not sure what type of vinyl tubing you need? Factors to consider when selecting vinyl tubing include length, diameter and the substance the tube will be transporting. Use this guide to learn more about vinyl tubing so you can choose the best type for your home project.
Vinyl Tubing Characteristics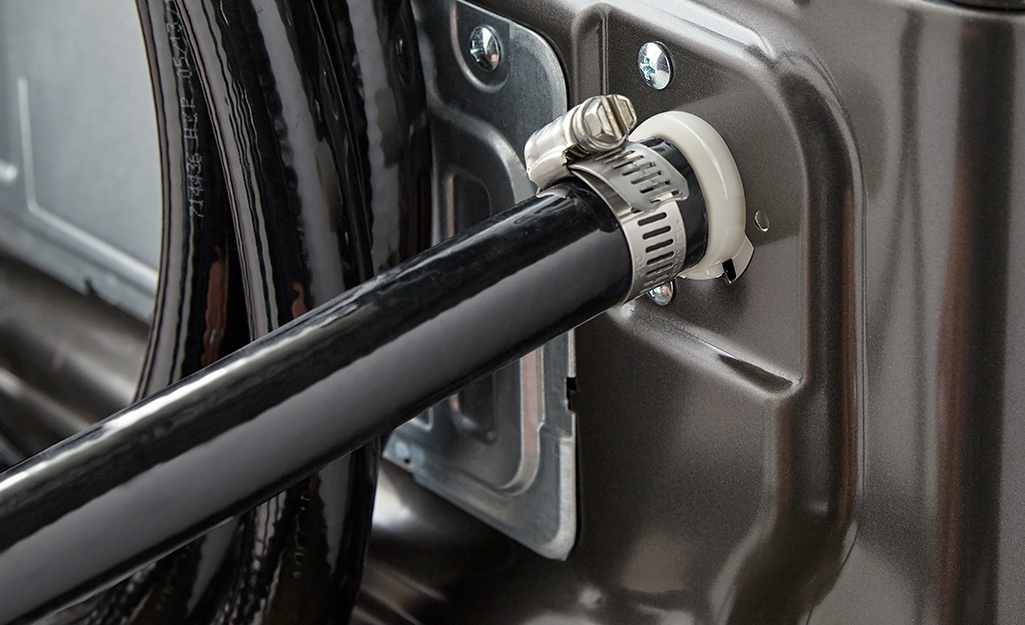 Withstands a variety of conditions. 
Does not rust or corrode. 
Electrically nonconductive. 
Helps to prevent fires by providing natural resistance to combustion. 
Odorless, tasteless and nontoxic.
See below for information about the two common types of flexible vinyl tubing.
Clear Flexible Vinyl Tubing
Clear flexible vinyl tubing is a top choice for many home repair and upgrade projects. People often use clear vinyl tubes for non-potable water for dishwashers, washing machines and spas. However, this kind of tubing can also be used for potable water like sinks, showers and bathtubs.
Function:
Low pressure applications with low volumes. 
Use with chemicals, gases and liquids. 
You can monitor flow and see clogs immediately.
Application:
Washing machines 
Dishwasher inlets 
Drain hoses 
Spas 
Bathtub jets
Points to Consider:
Made from non-toxic PVC compounds. 
Available in diameters from 1/8 inch to 2 inches. 
Polyester braiding withstands higher pressures with resistance to corrosion and abrasion; available in 1/4-inch to 2-inch diameters.
Black Flexible Vinyl Tubing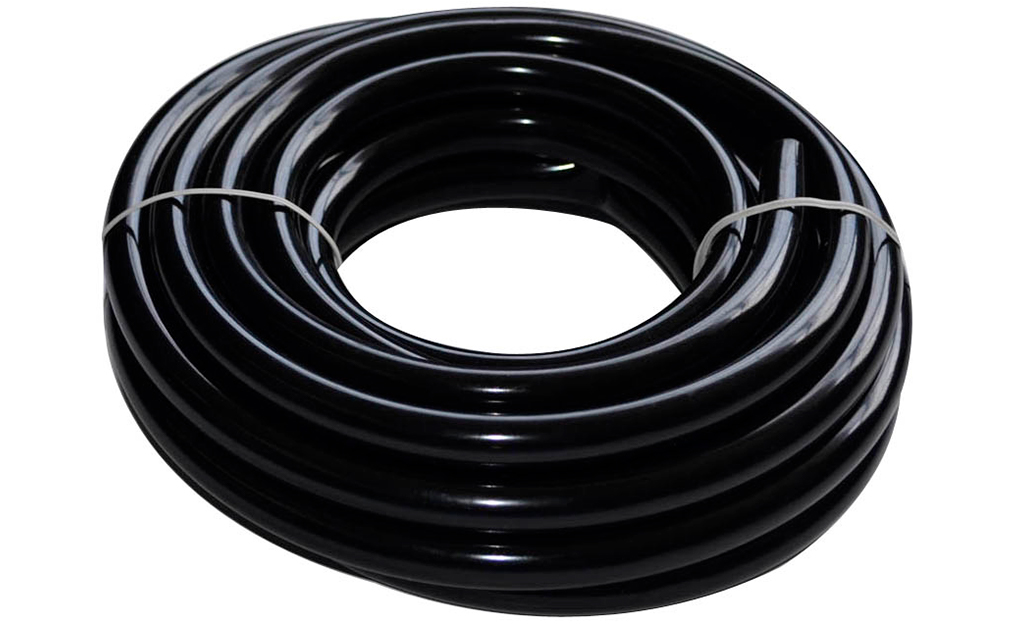 Vinyl tubes for hydroponics and outdoor spaces are often made of flexible black vinyl. Here's what you should know about black flexible vinyl tubing.
Function:
Supply and drainage lines
Application:
Evaporative coolers 
Fish tanks 
Backyard ponds 
Water gardens
Points to Consider:
Durable and resistant to clogs, ultraviolet light and ozone.
Inhibits algae growth.
Generally sold in 3/8-inch diameter rolls.
Blends in under water.
Performance Considerations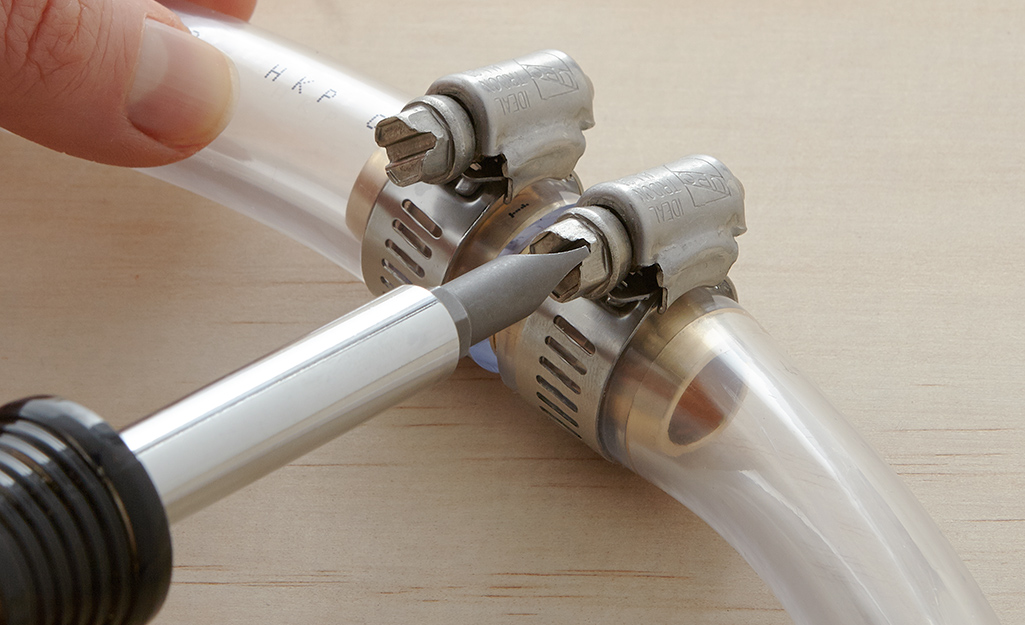 Flexible vinyl tubing is easy to connect using a variety of barbs, clamps and fittings.
Often comes in rolls of 25 feet to 100 feet.
Pay attention to pressure rating, maximum vacuum and minimum bend radius. 
Pressure rating is usually a measure of how much pressure a tube can withstand at 75degrees Fahrenheit. 
Temperature range is particularly important for tubes supplying hot water. 
Wall thickness can affect the inside diameter of a tube.
Features to Consider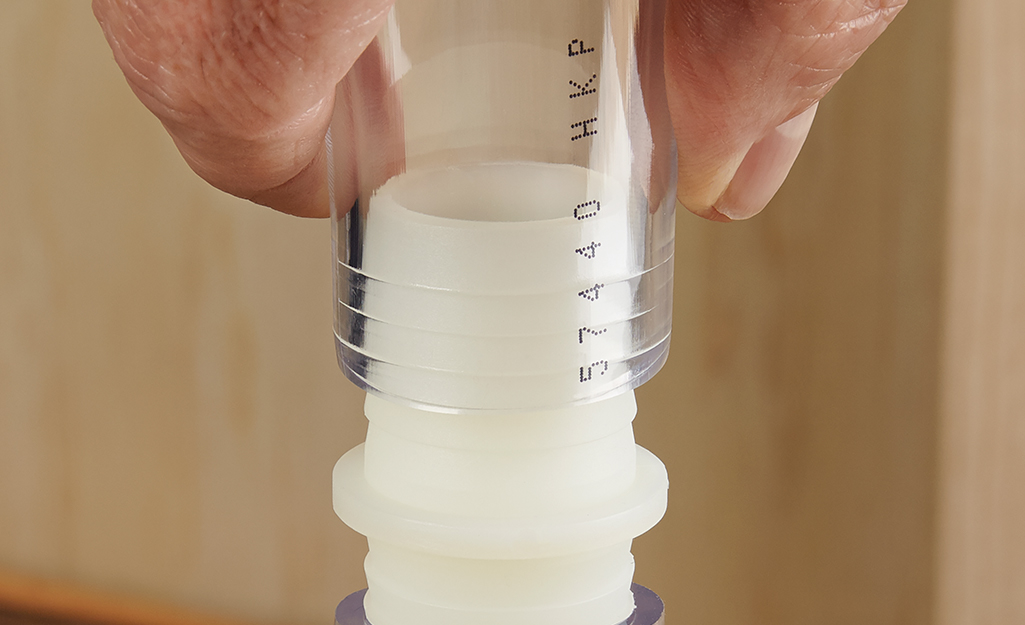 Color: Vinyl tubing is available in a wide variety of colors to blend in with the background. 
Antistatic: These types prevent buildup of static electricity that might interfere with substances passing through. 
Flexibility: This kind may contain pleats or corrugations that allow it to expand or contract. 
Explosion protection: This is certified by the Underwriter's Laboratories (UL) to withstand internal explosions when transporting volatile chemicals. 
Spark resistance: Designed to withstand electrical discharges or sparks. 
Sterilization: Sterilized to safely transport drinking water or other substances that must not be contaminated.
Explore More on homedepot.com