Choosing the best high-efficiency (HE) washer for your home can help reduce the amount of water and energy you use and lower your utility bills. This guide will help you understand the benefits and features of an HE washing machine.
What Is a High-Efficiency Washer and How Does It Work?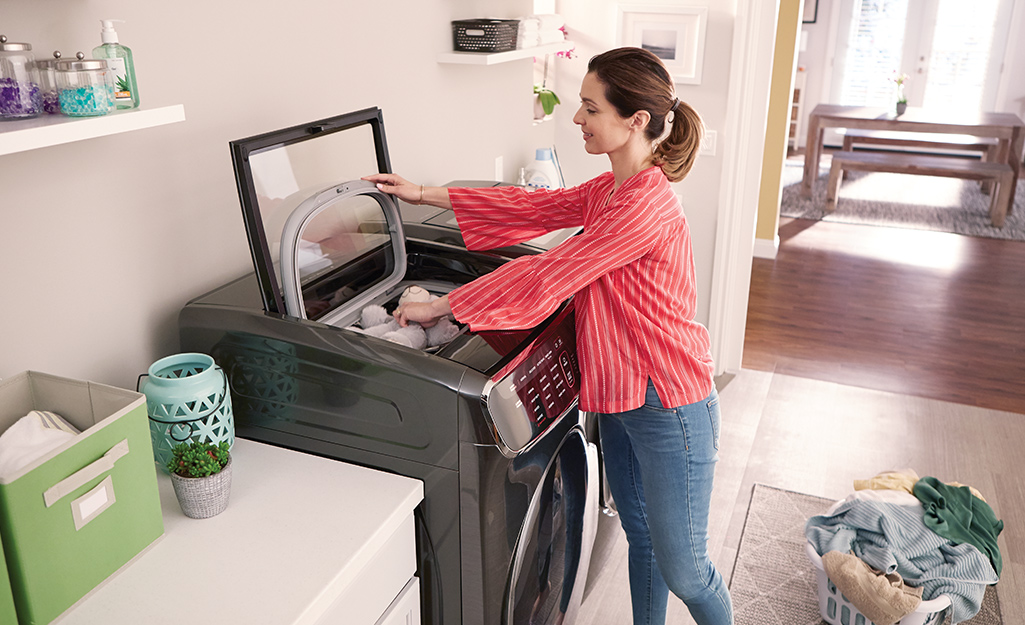 Washing machines come in a wide range of sizes and styles with many different features. They're sold as separate washer and dryer appliances, top-load washers, front-load washers, portable washers, laundry centers and wash/dryer combos. 

What is an HE washer? HE washers were developed beginning in the 1990s, in response to guidelines set by the Department of Energy. The best high-efficiency washer is designed to use up to 65 percent less water and 50 percent less energy than a traditional top-load washer, statistics that continue to improve as energy-efficient appliances become more and more efficient. 
HE models come with sensors to detect load sizes and adjust water levels and other cycle elements to produce the cleanest wash while still conserving energy and natural resources.
What Are the Benefits of High-Efficiency Washing Machines?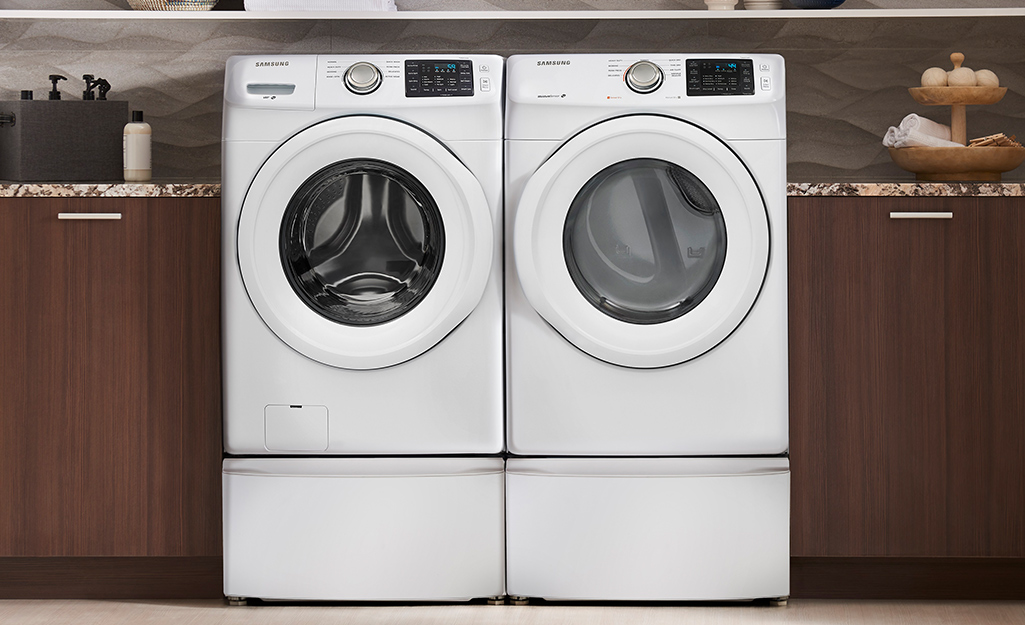 HE top-load washers use an impeller, a kind of rotating mechanism, to clean clothes by gently moving them through the water. HE front-load washers achieve the movement of the clothes through a tumbling action. Traditional washers have a center post, or agitator, that rubs against the clothes as they move through the water.  
When comparing an agitator vs. impeller, it's helpful to know that an impeller creates strong currents in the water to whisk soil and stains out of fabrics. With no center agitator to thrash against, clothing is protected from wear and tear while still being cleaned efficiently. 
Another difference in an agitator vs. impeller is that an impeller also takes up less space in a washer, allowing an HE washing machine to have more usable cubic feet of space in the wash tub than a traditional machine.
Again, HE washing machines use less water and energy than traditional models, which allows you to save money on utility bills and conserve natural resources. They are available with matching dryers, or you can purchase different models and styles of washers and dryers separately.
Comparisons Between HE Front-Load Washers vs. HE Top-Load Washers
What are Some Comparisons Between High-Efficiency Front-Load and Top-Load Washers?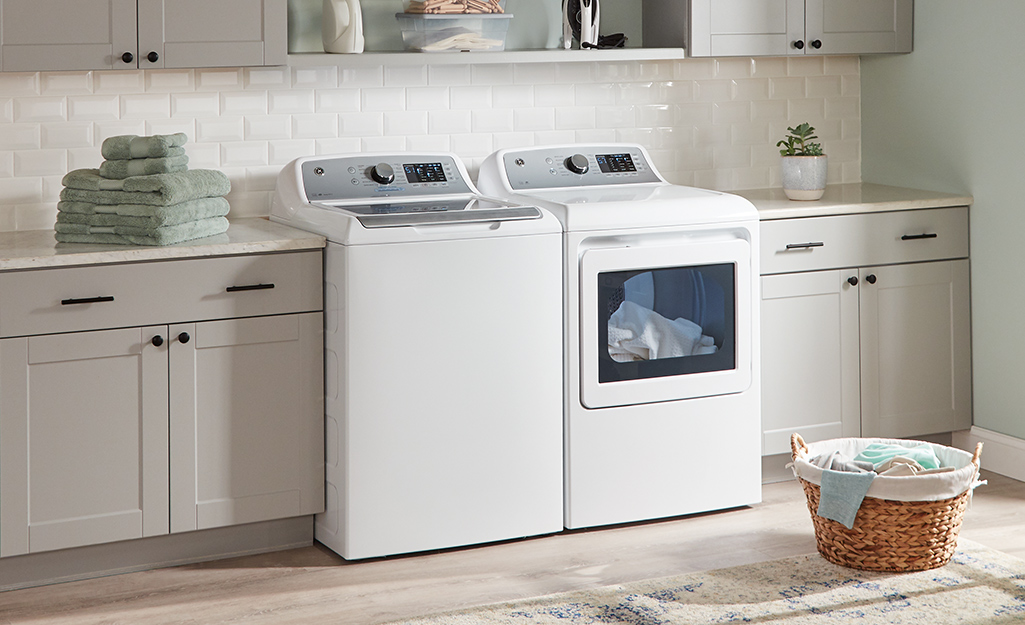 High-efficiency washers come in both front-load washer and top-load washer styles. Most HE washer models accomodate larger loads. Some recent HE washer models come with smartphone connectivity so they can alert you when your wash cycle is complete.
Not all top-load washers earn the HE designation, so the best high-efficiency top load washer will use less energy than a traditional top-load washer.  
Portable washers are also available as HE models. These washers are ideal for small spaces, apartments, individuals or two-person households. Portable washers are single appliances that wash, but do not dry. 

HE laundry centers, like portable washers, are useful for small spaces and small wash loads. They consist of two appliances, a washer and a dryer, in one unit. 

Features of the best high-efficiency top-load washers:
They are relatively quiet.
They have larger capacities than most top-load agitator models.
The best high-efficiency washer cleans very well, using less water in the wash cycle and extracting more water during the spin cycle than many agitator models.
How Do I Care for an HE Washer?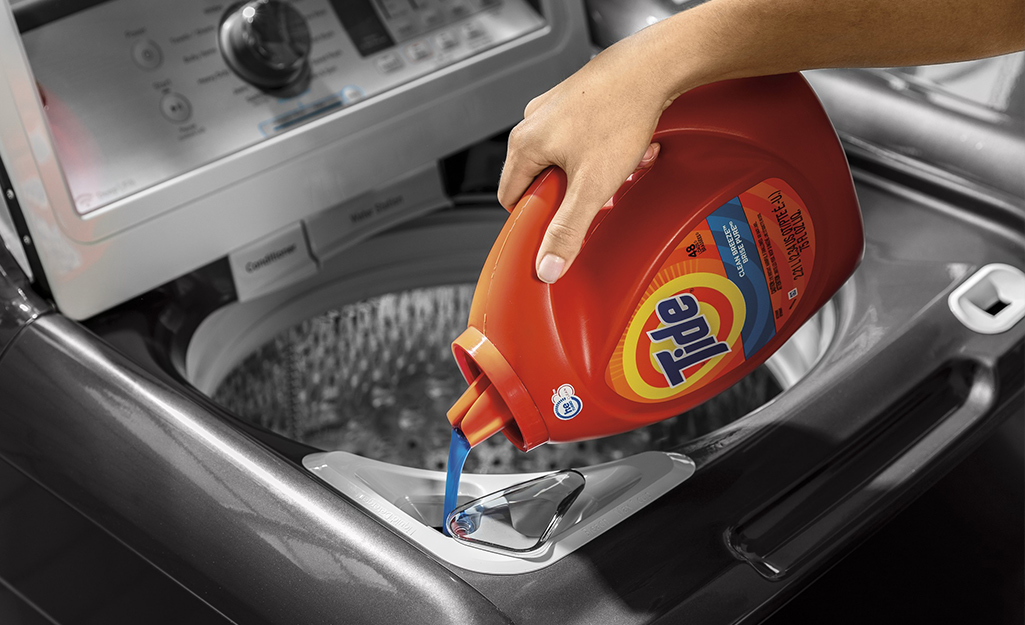 Use only HE detergent in both HE front-load washers and HE top-load washers. HE detergent is specially formulated for the lower water volume used by HE washers. HE detergent is low-sudsing and made to keep soil from redepositing on clean clothes. Look for the HE symbol on detergent packaging. 
Be sure to read the instructions for your brand of HE detergent and use only the amount indicated. 
Leave the HE front-load washer door open slightly at the end of each use to let the moisture inside the machine evaporate. This helps prevents mildew and mold from developing around the tight-fitting door seals. Top-load washers typically have lids that do not seal as tightly, so mold and mildew are less likely to be a problem. 
Clean your HE washer once a month. Activating the cleaning cycle on your machine will keep the machine fresh and free of odors. HE washing machine cleaners use the normal wash cycle to clean the interior of the appliance.
How is an HE Washer Installed?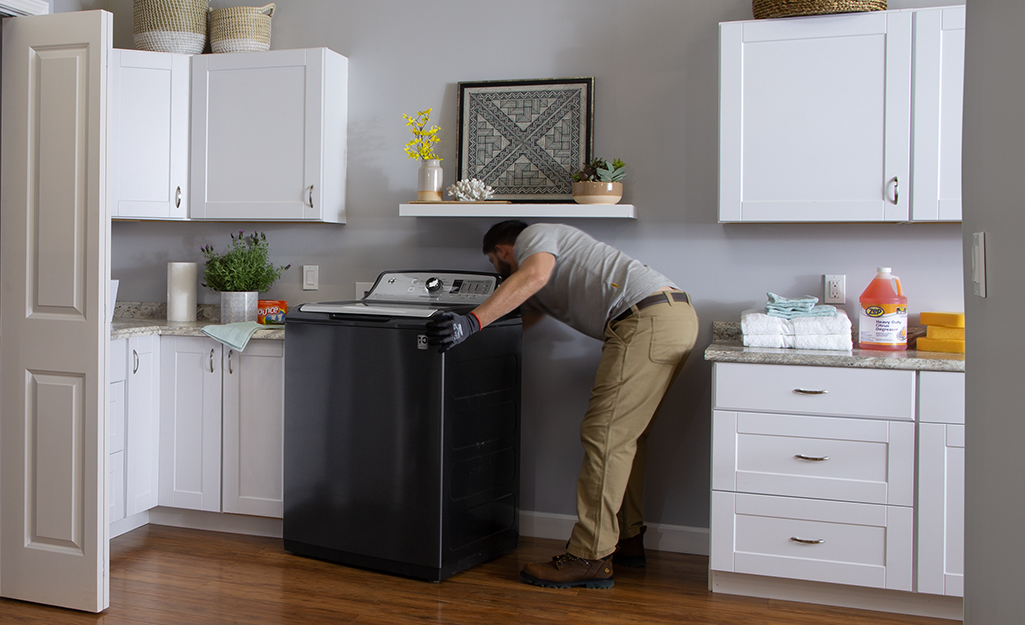 When you add professional installation to your new appliance purchase from The Home Depot, a compatible cord is required. Three-prong plugs are used for homes built before the year 2000, and 4-prong plugs are used for homes built after 2000.
When you purchase a new appliance from The Home Depot for DIY installation, a 4-prong cord is sent by default. If your home is equipped with a 3-prong outlet, you'll need to purchase a 3-prong cord or connector adapter separately. 
The best high-efficiency washing machine for your home depends on your budget and laundry habits. Front-load HE washers require you to bend over to add or remove laundry, but stackable models can save space if you use a compatible dryer and stacking kit. They take longer to wash than top-loaders.
Top-load HE washers seldom have mold or mildew problems and wash faster than most front-load HE washers. Also, they usually have larger capacities and may be able to accommodate an item as big as a king-sized comforter. They wash faster than front-loaders and are typically less expensive.
Ready to select your new HE washing machine? The Home Depot delivers online orders where and when you need them.
Explore More on homedepot.com