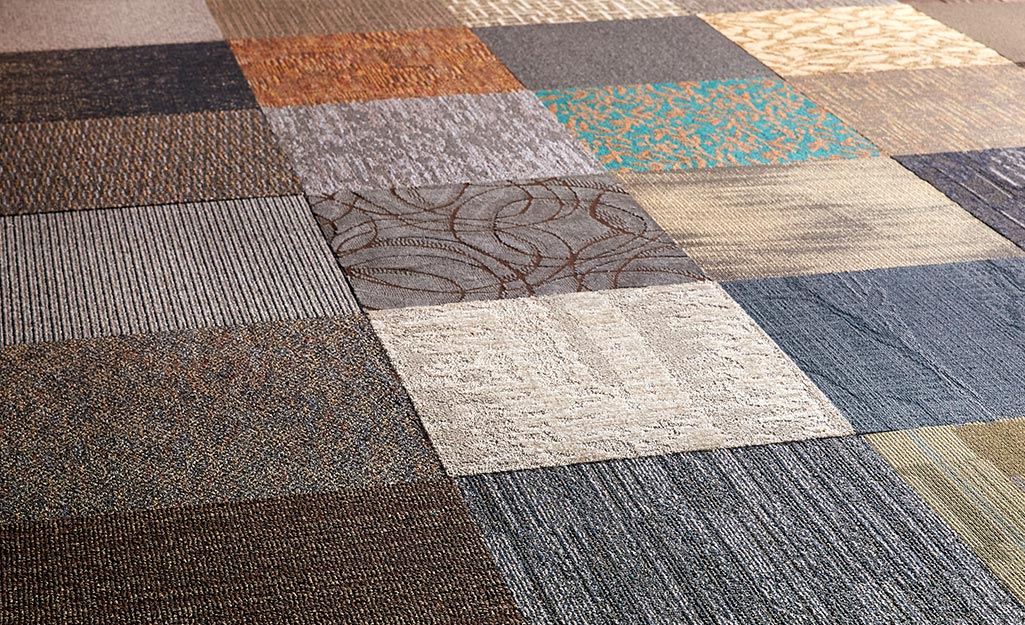 Broadloom carpet and carpet tiles both offer warmth and appeal. Typically, broadloom carpet has a lower upfront cost, comes in a wider variety of colors and styles and is more popular. Carpet tiles typically cost more per square foot, but their modular design simplifies installation and replacement and produces far less waste.
Broadloom Carpet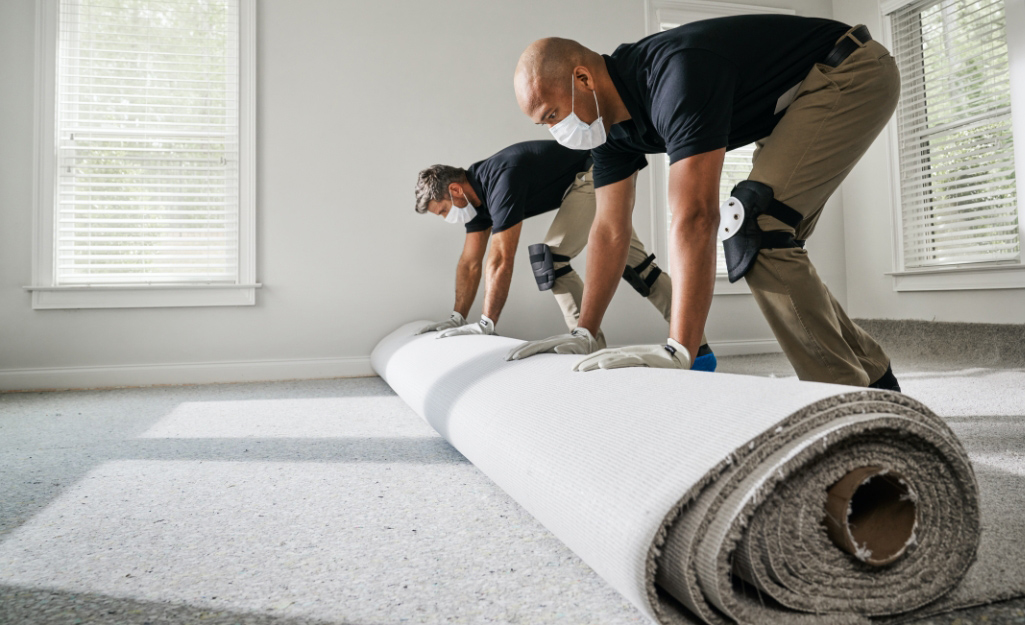 Also known as tufted carpet, broadloom carpet is produced on a wide loom and commonly sold in 12- to 15-foot wide rolls. It is laid against carpet padding and cut to size for wall-to-wall installation. 
Broadloom carpet is flexible, forgiving and available in an extensive variety of colors and patterns. It can quickly and cost-effectively cover large areas, and the padding helps mask substrate imperfections. But, broadloom carpet does not install as quickly in tighter areas. It also produces more waste and is much more costly to repair. Full replacement is common.
• Sold in 12-foot, 13 ½-foot and 15-foot rolls
• Cut to size on installation
• Requires carpet padding
Carpet Tile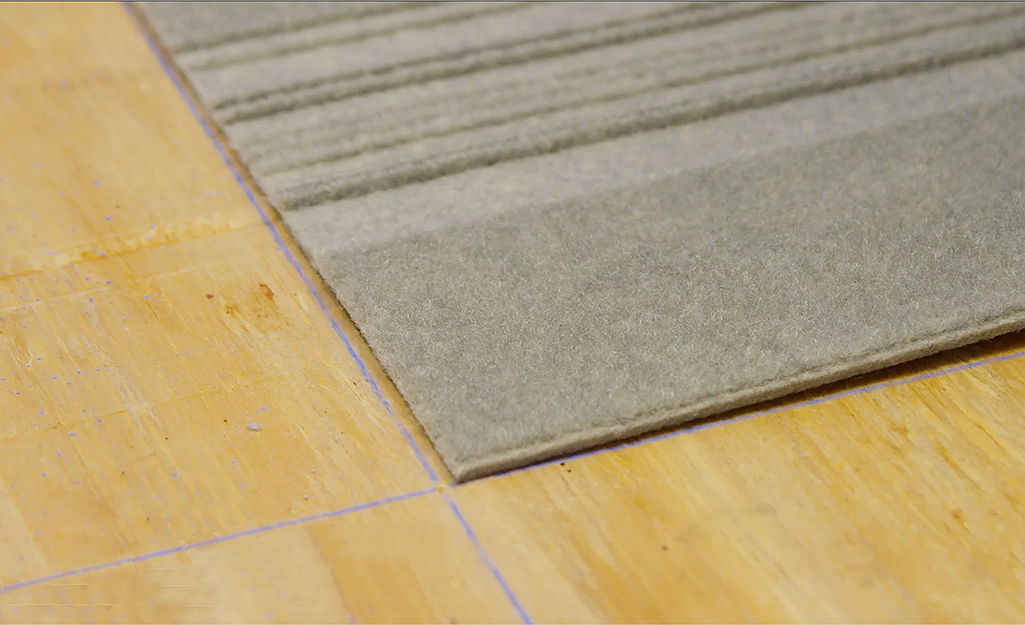 Also known as modular carpet or carpet squares, carpet tile is produced in pre-sized squares joined to underlay backing. This makes installation (and section replacement) exceptionally efficient. It installs like traditional tile with minimal cutting. 
• Sold in packs of modular squares
• Easy installation
• Pre-backed and padded
Pre-sized squares fit any area and can be arranged to add individual character to the work space. Repairs are simple, and replacement squares are easy to keep on hand. Carpet tile does not have as soft a feel because there is no padding. Flaws in the substrate flooring also tends to show through carpet tiles.
Broadloom vs. Carpet Tiles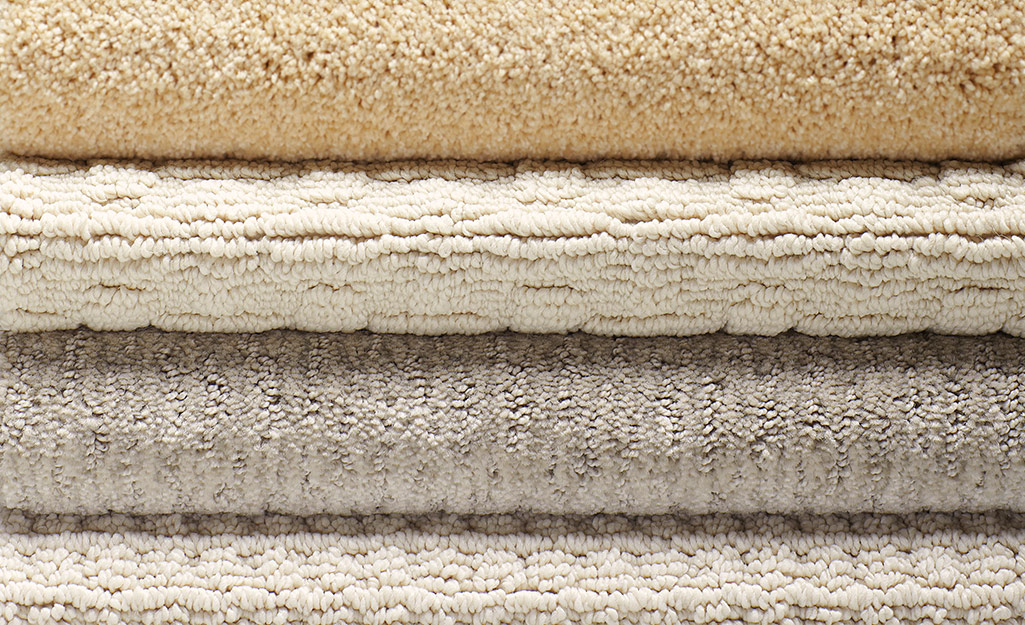 Here are the major benefits and other considerations for both broadloom carpet and carpet tile.
Broadloom carpet offers such benefits as lower upfront costs, superior stain resistance, softer feel and padding, invisible seams and the ability to mask substrate flaws.
Other considerations for broadloom carpet are a longer installation process, time-consuming repair, high material waste during installation, underlay requirement and the need for full replacement given irreparable damages.
Carpet tile offers such benefits as easy installation with little waste, convenient modular design, built-in underlay, easy replacement and the ability to mount directly to the floor substrate. 
Other considerations for carpet tile are higher upfront cost, fewer available styles and colors, visible seams, less cushion and an inability to mask substrate flaws.
Pro Tip: Go green. Both broadloom and carpet tiles can meet EPA environmental standards. Choose materials made from post-consumer, recycled materials. Check with your local services to recycle discarded carpeting.
More Tools. More Products. More Perks.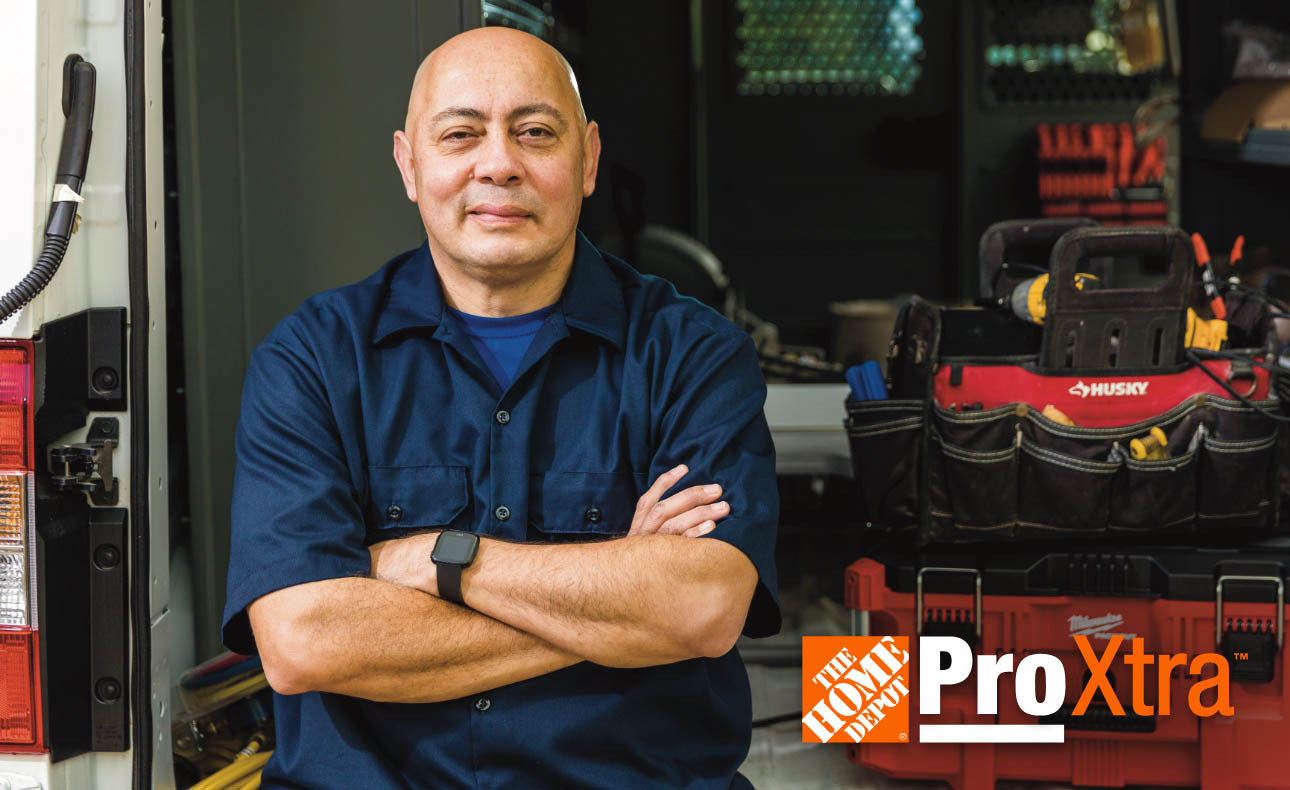 Be more competitive and boost your bottom line with Pro Xtra, The Home Depot's loyalty program built for Pros. Sign up today to access the enhanced Pro Online Experience, built with the online business tools and time-saving features Pros need. 
Whether choosing broadloom carpet or carpet tiles, quality installation and proper maintenance improve the look and longevity of your investment. Keep carpets looking fresh and spotless with regular vacuuming and careful carpet cleaning treatments.
Ask about our delivery services.
Environmental Protection Agency, "Identifying Greener Carpet" 
Explore More on homedepot.com