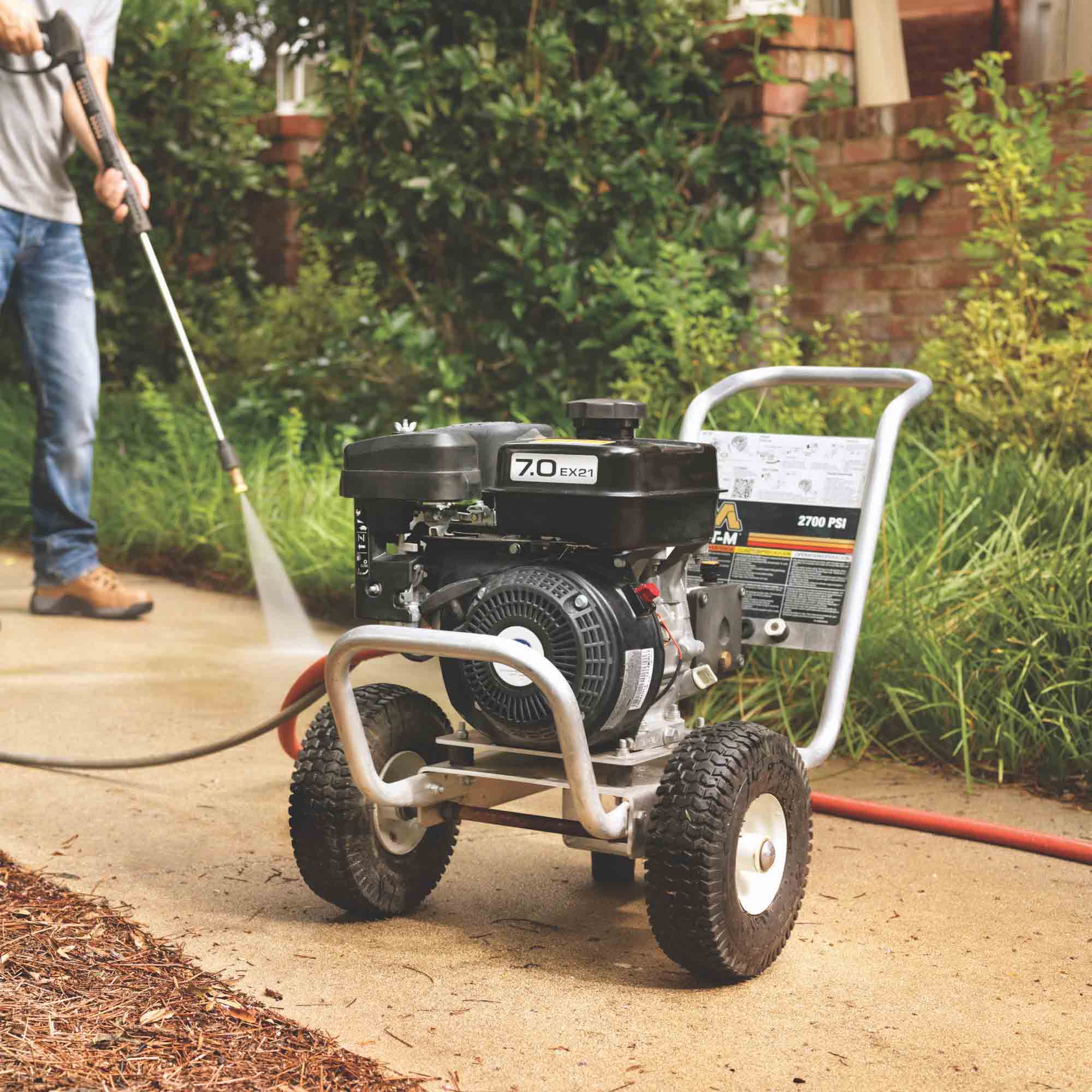 Gas pressure washers offer more power than electric pressure washers but often cost more. Know your options and features to choose the right tool for your job.
Commercial vs. Consumer Pressure Washers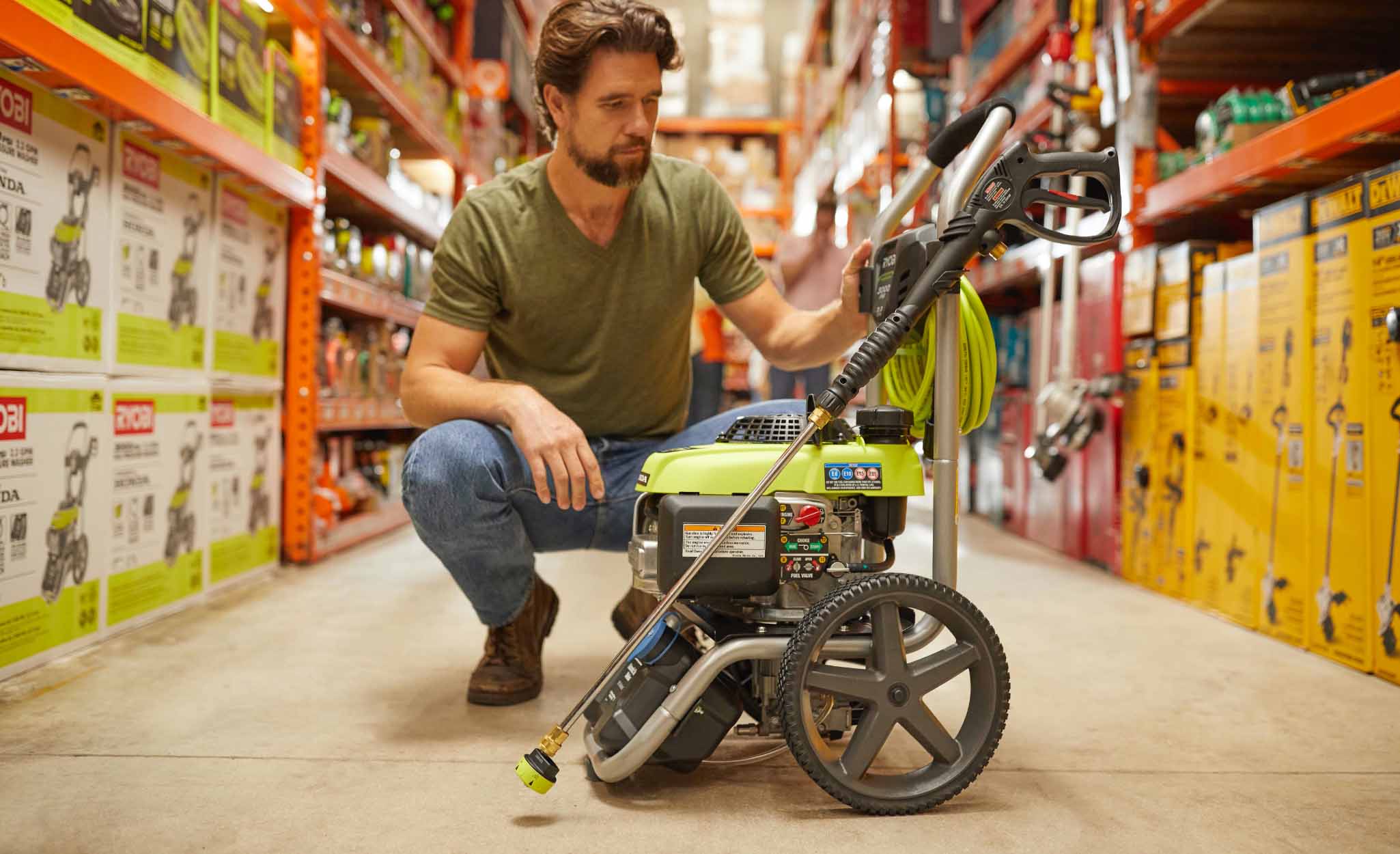 A pressure washer's power is measured in pounds per square inch (psi). Heavy-duty pressure washers have a psi of 2800 or more. Commercial pressure washers are longer-lasting and pack more power with 3000 psi or more. It is common for heavy-duty and commercial pressure washers to be gas powered. 
Commercial Pressure Washers
Built to withstand daily use and longer runtimes
Work on heavy-duty and commercial tasks like stripping paint or washing a second story
Use durable metal and polyurethane parts
Powered by commercial-grade engines rated for heavy use
Light-Duty Pressure Washers
Built for more occasional use and shorter runtimes
Work on light- and medium-duty uses like washing vehicles, patios or fences
Use plastic components to minimize costs
Powered by standard engines that can be damaged by heavy use
Gas vs. Electric Pressure Washers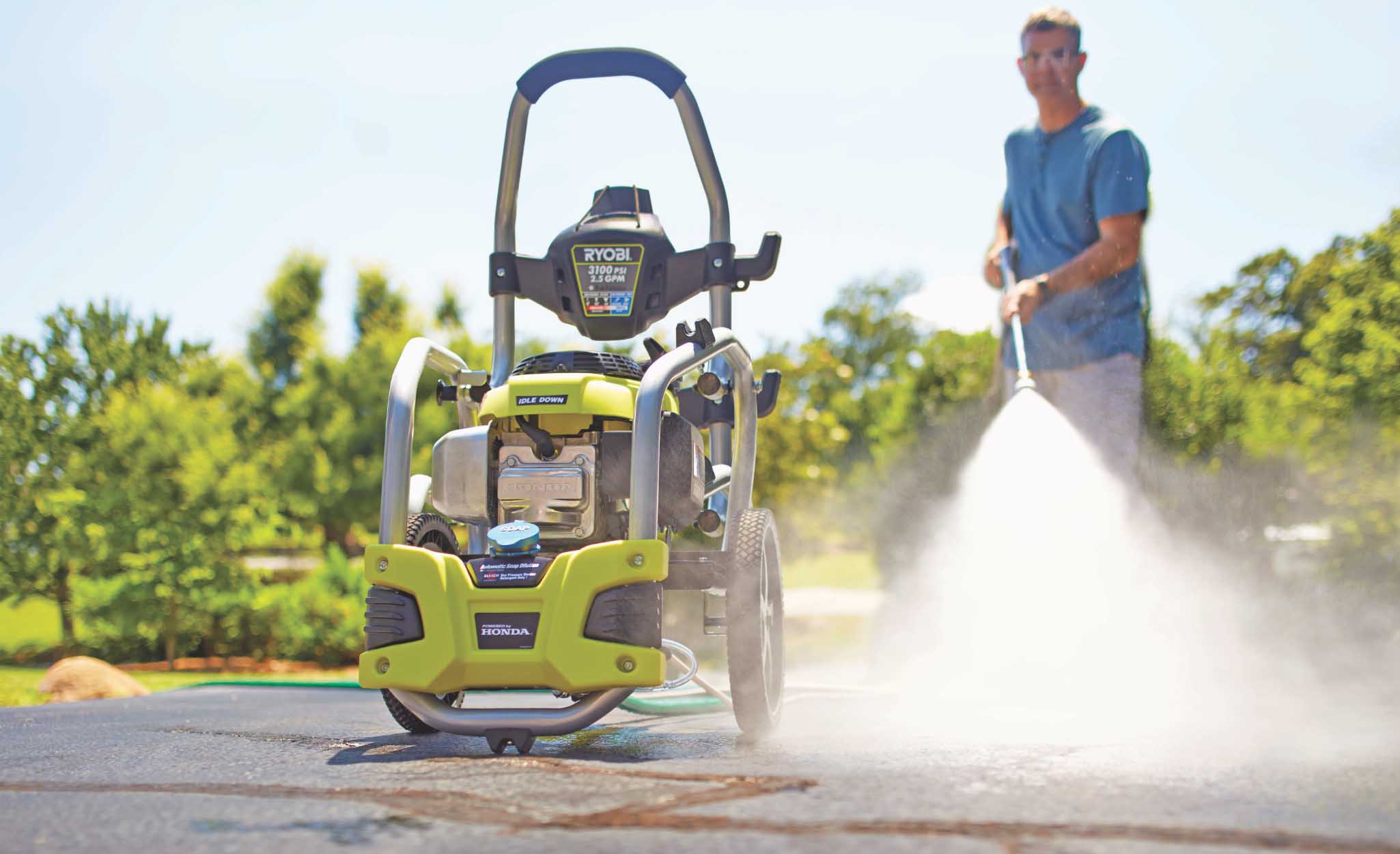 Gas pressure washers are more powerful than most electric washers, which makes them a better fit for commercial tasks. It is common for gas power washers to have upwards of 2,000 psi, where electrical power washers have upwards of 1,300 psi. Electrical pressure washers have the benefit of lower upfront costs and few additional maintenance needs. 
Advantages
More powerful than comparable electric units
Smaller models are completely mobile
Made of more durable, heavy-duty parts
Drawbacks
Louder than comparable electric units
Cannot be used indoors or in enclosed spaces
Longer jobs require reserve fuel
Electric pressure washers cost less on average, are easier to start and weigh less than gas models. They are also quieter than gas models, due to the lower psi. Because electric pressure washers have to be plugged in, they have less mobility on a job site than a gas model. They are also less suited to heavy-duty cleaning. 
Advantages
Require less maintenance than gas units
Never run out of fuel
Can be used indoors or in enclosed spaces
Drawbacks
Typically cost more than comparable gas units
Tethered to electrical outlets
Pro Tip: More power means more noise. Wear hearing protection when operating commercial pressure washers.
Additional Considerations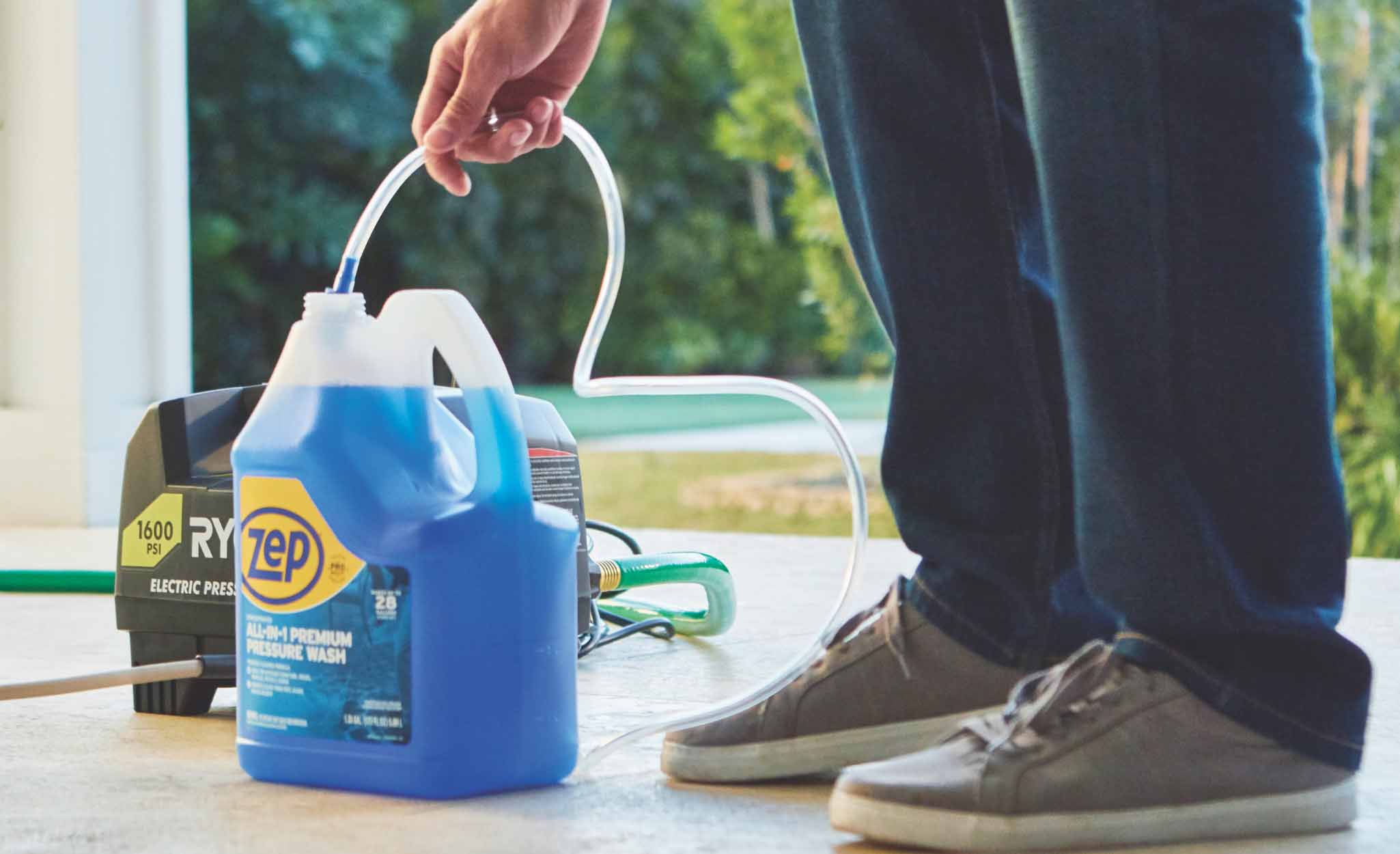 Pressure washer power is measured in cleaning units, gallons per minute and psi. GPM is the water flow rate measured in gallons per square inch while psi is water pressure measured in pounds per square inch. Cleaning units are calculated by multiplying GPM x psi.
The GPM, psi and CU stats listed here are just examples for a range of pressure washers.
Hot vs. Cold Water Pressure Washers
The general rule in cleaning is colder water cleans, hot water cleans better. This rule is true for pressure washers, but the job matters most. Unit cost is a factor. Consider intended purpose
Hot water pressure washers excel at cleaning grease, washing away oils, disinfecting and sanitizing surfaces and de-icing facades.
Cold water pressure washers are ideal for stripping and removing paint, dirt and mildew as well as cleaning sidewalks and refreshing surfaces.
Direct Drive vs. Belt Drive Pump
Direct drive pumps deliver higher cleaning power and efficiency.
Belt drive pumps result in less maintenance, quieter usage and longer runtimes.
Portable vs. Vehicle Mounted
Portable pressure washers are more maneuverable but are typically not as powerful.
Vehicle-mounted pressure washers typically outperform portable models but cost more.
Wands, Nozzles & Hoses
Pressure ratings must match your pressure washer's output.
Attachments should be designated for hot water use (if applicable).
Smaller nozzle angles deliver more power but can damage delicate surfaces.
Cleaning Chemicals
Cleaners and detergents expedite the cleaning process.
Check your washer and attachments for compatibility before use.
More Tools. More Products. More Perks.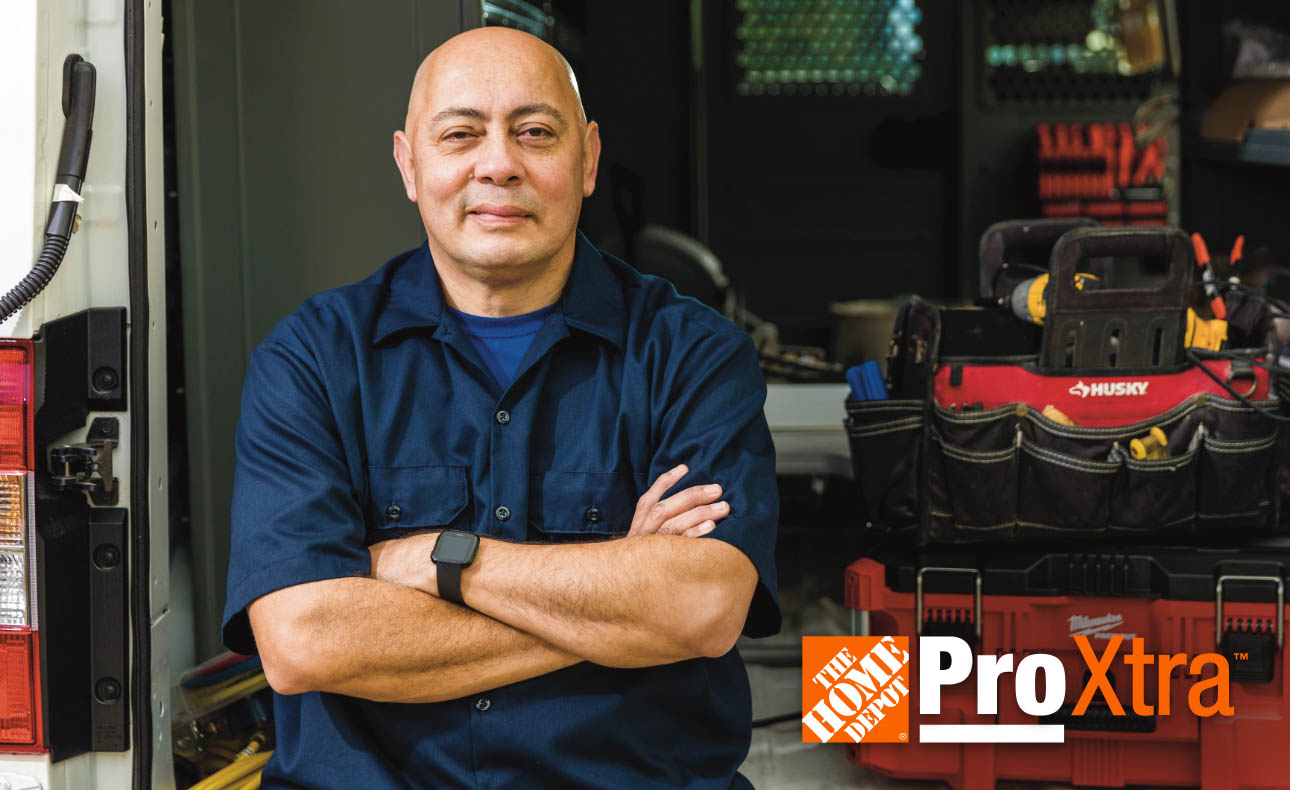 Be more competitive and boost your bottom line with Pro Xtra, The Home Depot's loyalty program built for Pros. Sign up today to access the enhanced Pro Online Experience, built with the online business tools and time-saving features Pros need. 
Explore More on homedepot.com