Buying a home is an exciting time, but eager homebuyers should pay careful attention to the home inspection performed after an offer is accepted on a new house. While no house is perfect, the trained eye of a licensed home inspector can identify key problem areas.

This guide will explain what a professional inspector examines and what to do during a home inspection so you can create your own home inspection checklist PDF as a point of reference. 
What is a Home Inspection?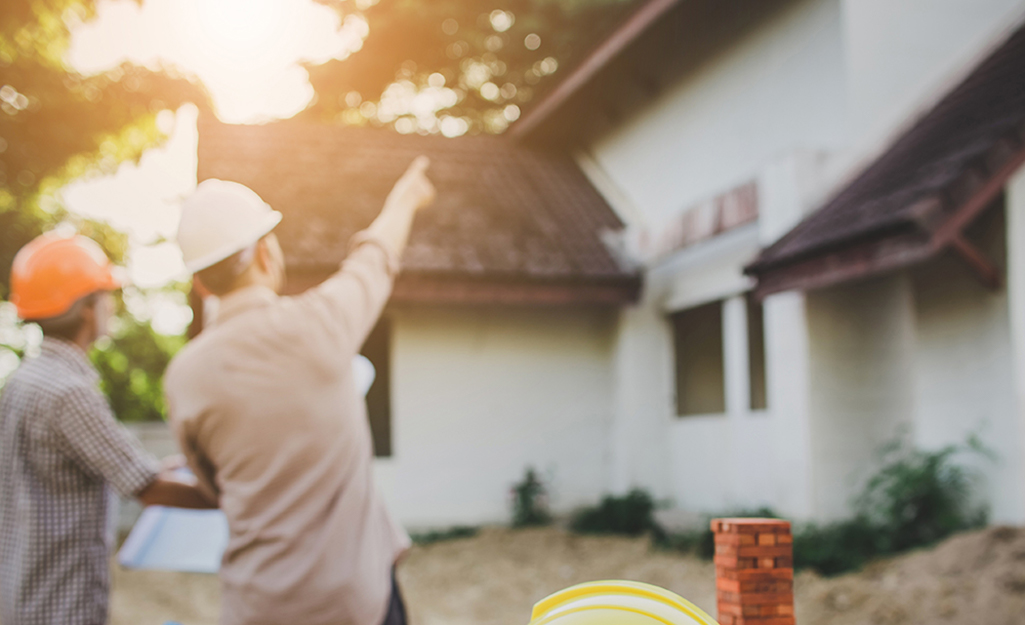 A home inspection is a comprehensive survey of the condition of a dwelling place. This typically occurs as part of the home buying and selling process and is handled by a licensed home inspector. Always hire a professional to perform a home inspection. They will examine the state of major systems like plumbing, electrical and heating and cooling (HVAC), as well as exterior components like the roof and the siding. 

Note: Home inspectors do not appraise the value of a home. Appraisals must be handled by a licensed appraiser.
How to Find a Home Inspector?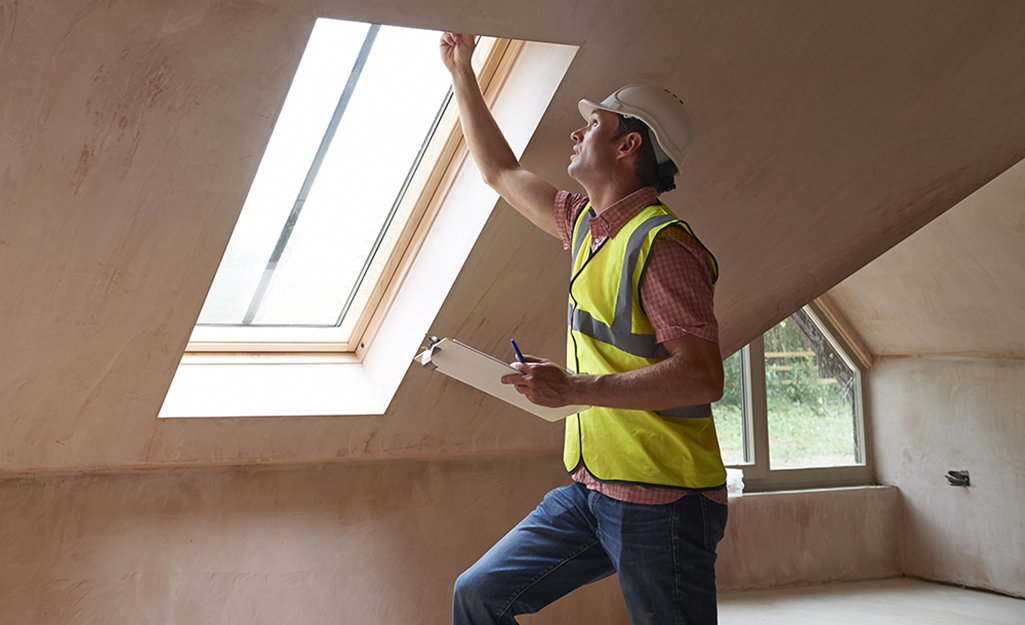 Many home inspectors come recommended by your real estate agent, and some lenders require you use one of their trusted inspectors. In some instances, you will be able to choose one on your own. During your search, look for a company that is bonded and insured. Check their credentials with the Better Business Bureau, and only choose an inspector who is licensed by the state. Ask for previous reports to see how thoroughly they examine a home.

The cost of a home inspection varies, and the fee is typically the buyer's responsibility. Location and home size both factor into the price. Additional testing for things like mold, mildew, asbestos and termites will typically incur additional fees. Consult your real estate agent for more detailed estimates.
What Do Home Inspectors Look For?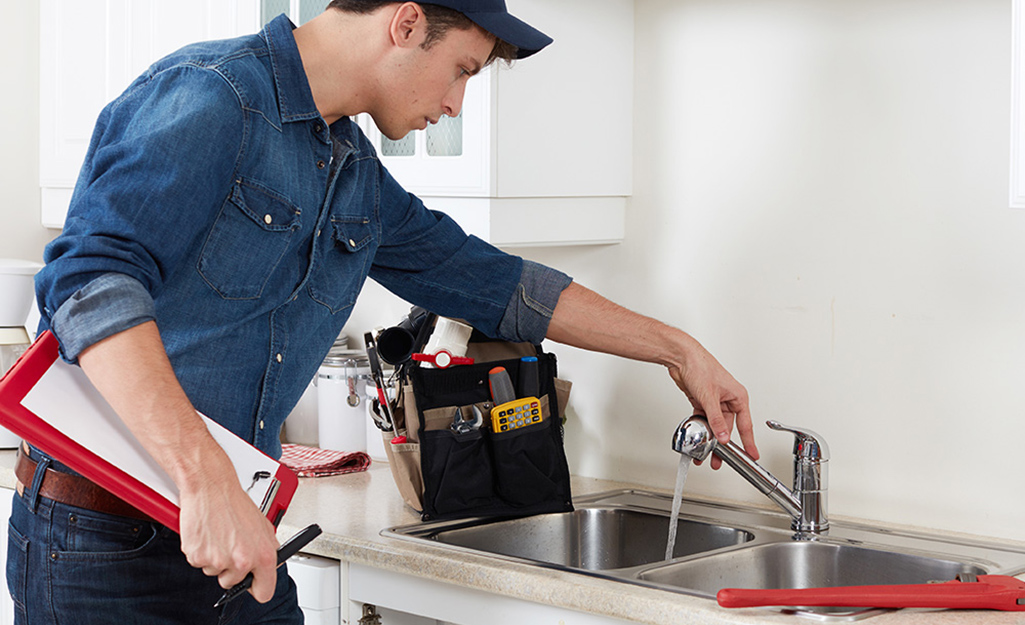 Qualified, experienced and certified home inspectors are hired to provide their educated observations about the condition of the house to be purchased. The inspection report they provide to a buyer will be filled with information about the structure and its components. It will also contain a number of disclosures to protect the inspector from liability in case of errors or omissions.
A home inspector works for the buyer, not for the seller. Their inspection service is limited to making the buyer aware of the current condition of the property, problems that should be addressed before closing and any projects to be handled after the keys exchange hands.
Knowing what isn't included in a home inspection is just as important as being aware of what is covered.
An inspector will not offer any advisement regarding the purchase of the property or the cost of any repairs noted for the buyer in the inspection report.
A professional home inspection generally does not include irrigation, septic systems, air ducts, pests or mold.
The inspection is usually limited to the dwelling itself and will not include outbuildings or fences.
Concerns such as vegetation and drainage will be noted in the inspection report only with regard to their effect on the condition of the building. For example, in might be recommended that tree limbs be trimmed to prevent them from brushing against the home, which could damage the siding, roofing, gutters and downspouts. 
Inspectors typically will not climb on top of the house but will make observations regarding the condition of the roof from the ground.
How to Prepare for a Home Inspection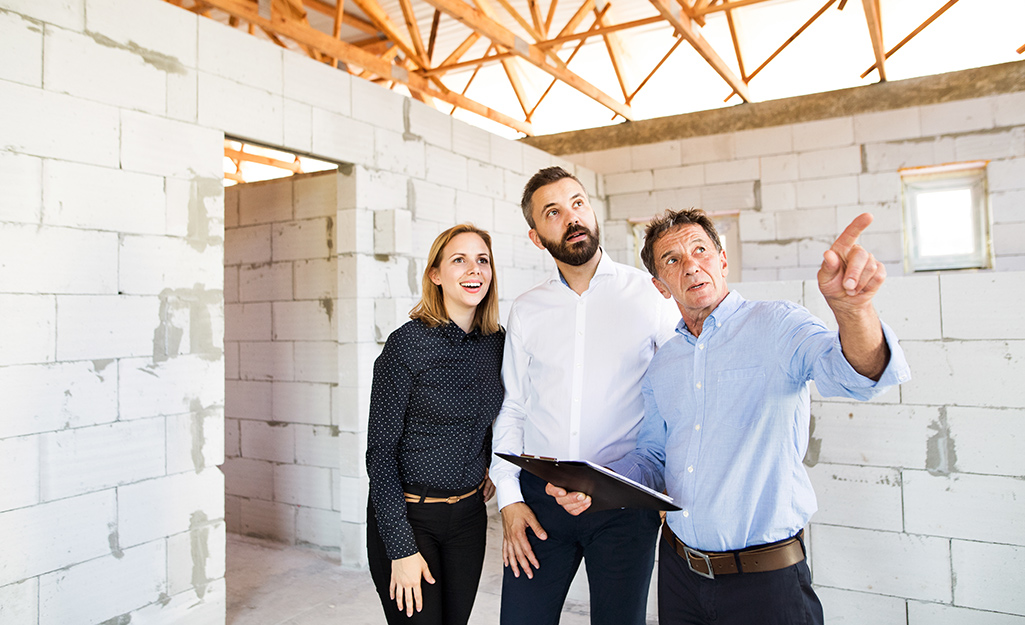 On inspection day, the session can last anywhere from 2 to 4 hours, depending on the size of the home. In most cases, the buyer, the real estate agent and the inspector will all be present during the examination, though there are some exceptions. The seller typically does not attend a home inspection.
During this time, the buyer will follow the inspector through each part of the home as they point out key findings. Consider bringing a notebook and pen to take notes, and use your phone to take photos for your own reference. A few days later, the inspector will provide an extensive report citing any issues or potential problems they observed. 
Home Inspection Checklist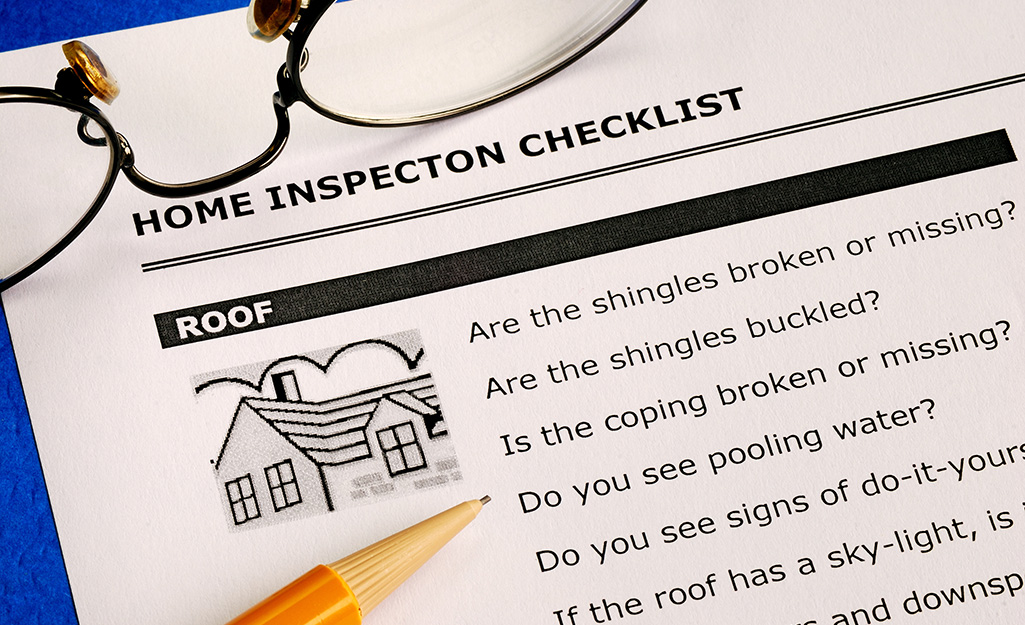 An exterior home inspection checklist should include the following:
Grounds:
Good drainage, including downspouts, away from the house with no standing water.
No evidence of leaks from septic tank.
Landscaping, driveway and walkways in good condition with no significant cracks.
Trees in good condition without overhanging or touching the roof.
Detached garage, shed, fence and deck show no rotted wood or evidence of termites.
Deck and stair railings are secure.
Roof:
Shingles are not missing or damaged and show no curling or cupping.
No evidence of excess roofing cement or patches.
Flashing around roof penetrations is present and in good condition.
No decay or staining on soffits and fascia; fascia board lines appear straight and level.
Vents for eaves are clean and not obstructed.
Gutters show no decay, staining or rust and are securely attached with downspouts.
Chimneys are straight and show no evidence of damage; flashing and cap are in good condition.
Outside structure:
Visible foundation appears straight and plumb, in good condition with no significant cracks.
Exterior walls appear straight with no sagging or bowing.
Window and door frames appear square.
No wood-to-ground contact.
Siding has no cracks, decay or curling.
Bricks show no damage or cracks in joints.
Stucco shows no large cracks.
Aluminum and vinyl siding is not loose and shows no dents or damage.
Paint is not flaking or blistered.
Exterior walls show no staining.
Doors have weather-stripping and latch properly.
Thermal glass or storm windows are installed.
No condensation inside double-paned windows.
Frames and trim are secure with no cracks or decay.
Joints are caulked.
Drip caps are installed.
An interior home inspection checklist should include:
Basement:
No evidence of moisture.
No evidence of water damage to above floor.
No staining or major cracks in exposed foundation.
Visible floor joists show no damage, decay or staining and appear straight.
Sump pump operates properly.
Crawl space:
Adequate ventilation to exterior.
No evidence of damage from moisture or insects.
Water supply and waste pipes are insulated.
Insulation between crawl space and heated areas.
Attic:
No evidence in attic of staining from roof.
Structure shows no damage or decay.
Adequate ventilation through soffit vents and end louvers; mechanical ventilation is operational.
Plumbing, exhaust and appliance vents extend through roof.
Insulation is sufficient and properly installed.
Electrical splices are contained.
Electrical:
Service panel has adequate capacity with cables attached properly.
No knob-and-tube wiring.
No aluminum cable for branch circuits.
Cables are secured.
Visible wiring is in good condition.
No exposed electrical splices.
Plumbing:
Visible pipes show no damage or evidence of leaks.
Drain pipes slope toward main waste outlet to sewer or septic system.
Water heater is appropriate size for home and shows no signs of rust.
Manufacture date of water heater is within length of expected use.
Water pressure at fixtures in home falls within accepted range.
Hot water temperature at fixtures does not exceed 125-degrees Fahrenheit.
Water from well is tested.
Water pump does not short-cycle.
Heating and Cooling:
No gas odor.
Air conditioning and heating to operate well with good air flow throughout home.
Air filters clean.
Flues have no open seams and slope up to chimney connection.
Ductwork is in good condition.
No rust around cooling unit.
Bathrooms:
Working exhaust fan vents to exterior.
Adequate water flow and pressure for hot and cold water at all fixtures.
Tub, shower and sink drain smoothly.
Visible plumbing under sink is in good condition and cabinet floor shows no water damage.
Toilets flush and fill properly.
Toilet is stable, with no rocking or stains at base.
Caulking inside and outside of tub and shower is in good condition.
Tiles are secure.
Ground fault circuit interrupter (GFCI) receptacles for all electrical outlets located within 6-feet of sinks.
No evidence of leaking around base of tub or shower.
Kitchen:
Working exhaust fan vents to outside.
Ground fault circuit interrupter (GFCI) receptacles for all electrical outlets located within 6 feet of sinks.
Dishwasher drains properly and shows no evidence of leaks; door and baskets operate properly.
Plumbing under sink is in good condition and cabinet shows no stains or decay from past leaks.
Garbage disposal is operational and shows no rust or deterioration.
Water flow to sink is adequate and drains properly.
Built-in appliances operate properly.
Cabinets are in good condition; doors and drawers operate properly.
Interior rooms:
Floors, walls and ceilings appear straight, plumb and level; no stains.
Doors open easily and latch properly when closed; no broken hardware.
Flooring materials in good condition.
No significant cracks in walls or ceilings.
Windows and doors operate easily and latch properly, no broken glass, no sashes painted shut.
Paint, wall covering, paneling in good condition.
Wood trim installed well and in good condition.
Lights and switches operate properly.
Adequate number of 3-pronged electrical outlets in each room.
Electrical outlets test properly with spot checks.
Heating and air conditioning vents in all rooms.
Fireplace has no cracking or damaged masonry and shows no staining, which could indicate back-drafting; flue has been cleaned and is lined; damper works properly.
Miscellaneous:
Smoke detectors and carbon monoxide detectors are in working order and located in required and recommended areas.
Stairway treads and risers are solid.
Stair handrails located in required areas are in good condition.
Automatic garage door operates properly and stops for obstructions.
Note: This is not an exhaustive list, and it is not meant to replace a professional home inspection checklist and report. Only use this as a complementary point of reference and keep in mind that not every checklist item will not apply to every home. 
Using a Home Inspection Report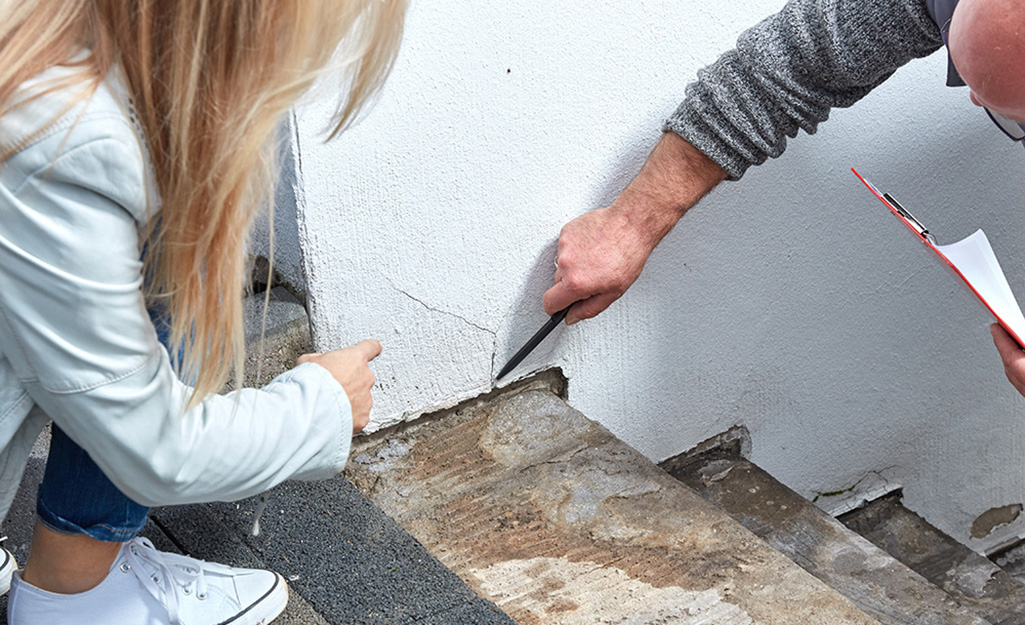 When the report comes back, read it section by section. It's not a pass/fail assessment, and there are no specific things that fail a home inspection. Major issues will be called out first, and other systems will be mentioned regardless of their state. Use this information to decide if and how you as the buyer would like to move forward. 
There are a few common problems found during home inspections:
Old roofing
Poor attic ventilation 
Poor drainage
These called out above may be costly to repair, but they are more approachable and less invasive than the following:
Structural issues
Termites
Mold
Asbestos
If certain parts of the home are in critical condition (the wiring, the pluming, the foundation, etc.), consider the cost of repairs should you complete the purchase. Talk things over with your real estate agent as well. While most issues can be fixed, they may be able to negotiate new terms into the contract. 
Home Inspection Tips for Buyers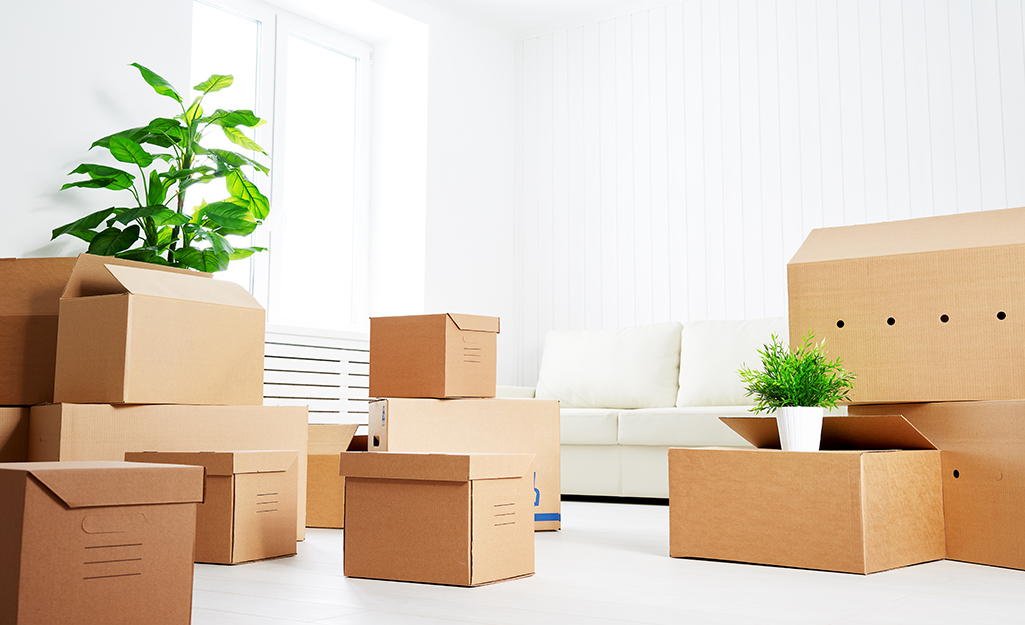 Here are a few quick tips to keep in mind when going through the home inspection process:
Home inspectors are not perfect. There is no one-size-fits-all template to completing an inspection since each home is different. 
The checklist above can be used for reference, and a seller's disclosure statement will help ensure a more exhaustive evaluation. 
Pay attention to the major home components during the inspection. This includes the foundation, the electrical wiring, the roof, the plumbing, the drainage and the HVAC system.
If the report is clean and you discover issues after moving in, consult an attorney. Your course of action will depend on the severity of the issue and the state in which you live. 
Remember that if you perform any renovations in the future, you will be responsible for bringing any outdated areas up to code as part of the remodel.
Home Inspection Tips for Sellers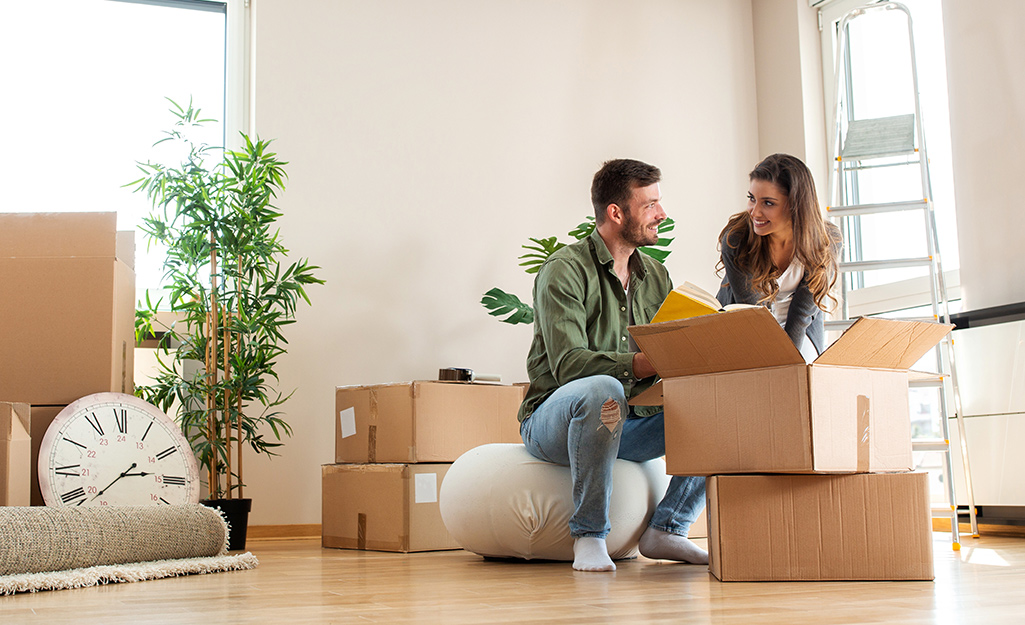 Make minor repairs ahead of time like fixing appliances and plumbing leaks. Home Depot Tool Rental Center can help with these renovations.
Prepare the exterior of your home by trimming away shrubs and bushes from the foundation. 
Make sure the home is clean so the inspector can properly survey all aspects of the residence.
Leave all the utilities connected and pilot lights lit.
Outdoor sheds, crawl spaces and locked electrical boxes should be unlocked.
Clear out the spaces near the furnace, water heater and air conditioner.
The garage and attic should both be easily accessible.
Be upfront and disclose any shortcomings or recent repair work.
A home inspection is a critical part of the home buying process. Refering to a checklist beforehand can help you identify dealbreakers and make you a more informed consumer. For DIY repairs and restorations, The Home Depot has the supplies and tools you need, including moving and lifting equipment rentals. And if you need further help with your home, installation or otherwise, check out The Home Depot's Home Services.
Explore More on homedepot.com