The move is over and now the fun part begins – settling into your new home! Unpacking your things is an important part of moving in, but there's more to it than that. There are quite a few things to buy for a new house, and many necessities are often overlooked. Whether this is your first house or you're a moving pro, this new home checklist will help keep you organized and minimize stress while furnishing and updating your new home.
Tip: See our new home checklist PDF for a printable copy of the details below.  
Before Moving into Your New Home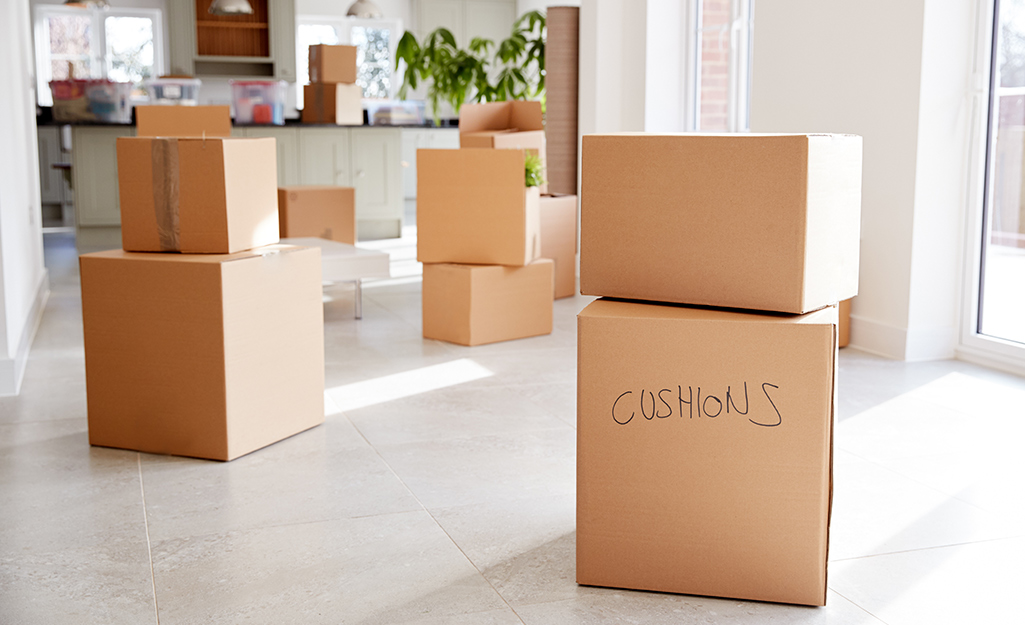 Here's an immediate moving into a new home checklist:
Transfer or activate your utilities, internet and TV service (if applicable). 
Update the billing and mailing address listed on all your accounts.
Have a cleaning service come out and deep clean the new home, or schedule a day to do it yourself.
Refer to your home inspection report to plan needed repairs. Odds are you received a list of items that need to be replaced. Prioritize the items you need as opposed to those that are nice to have.
Schedule appointments for renovations like new paint and hardwood flooring installation.
Should you need help with any repairs, The Home Depot offers a wide range of home services with experienced professionals who can do it for you. Save 1-855-752-3352 in your phone so you can call anytime something breaks. 
Measure each room to get an idea of how to lay out your furniture.
Pack an overnight bag for moving week, so all your essentials are easily accessible.
Explore the neighborhood and get to know the area. See more tips on this below.
Get Familiar with the Neighborhood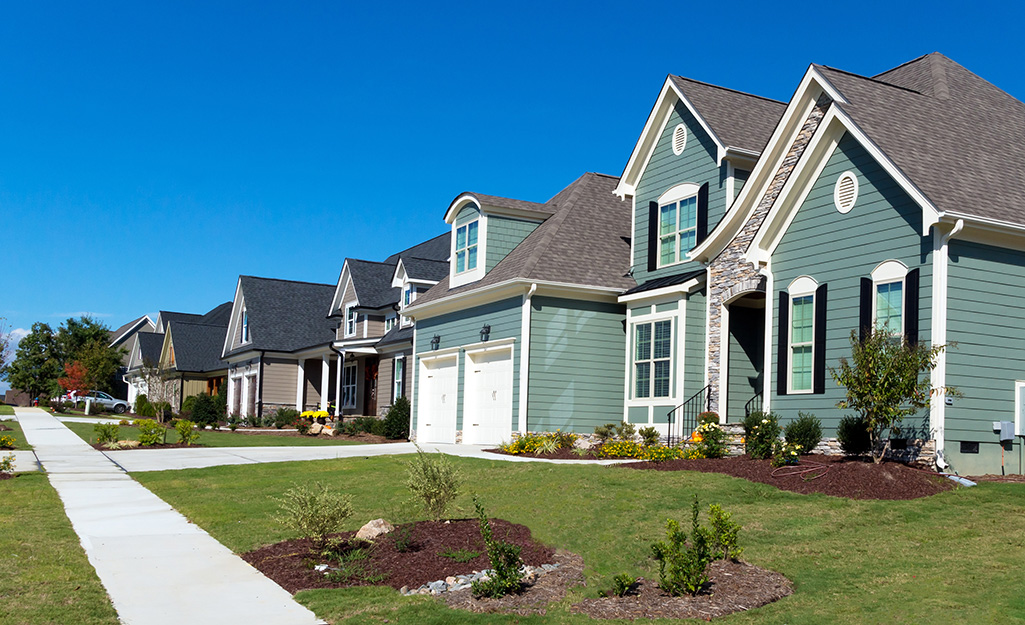 Know when your local garbage pickup is scheduled to make sure you don't miss a pickup.
Locate the nearest police stations, fire stations and hospitals.
Get familiar with HOA regulations.
Find out if your neighborhood has a Neighborhood Watch program and get involved. 
Check for local recreation centers for fun activities.
Download the Home Depot app to find your new neighborhood Home Depot. Get to know the unique services offered at that location.
What to Do Immediately After Moving Into Your New Home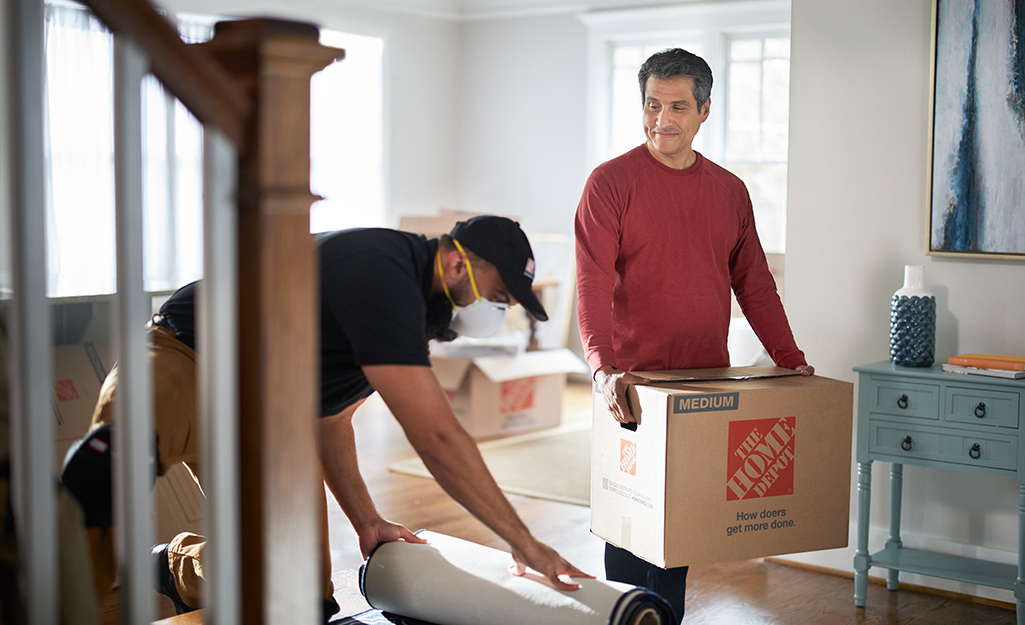 First thing's first: unpack! Check and make sure all appliances are up and running, then start stocking your refrigerator and pantry with quick and easy meals. Make sure your kids and pets have a safe space to lounge while you start getting your home together. 
Change the door locks.
Replace the toilet seats.
Locate your shut-off valves and circuit breaker box.
Set up your home security system.
Choose a place to keep your safe so valuables and important documents are secure.
File a change of address with your local post office.
Update your address on your driver's license, with your credit card companies and banks. 
Make sure all of the utilities (water, electricity, natural gas, garbage pickup) are in your name. 
Safety and Security Considerations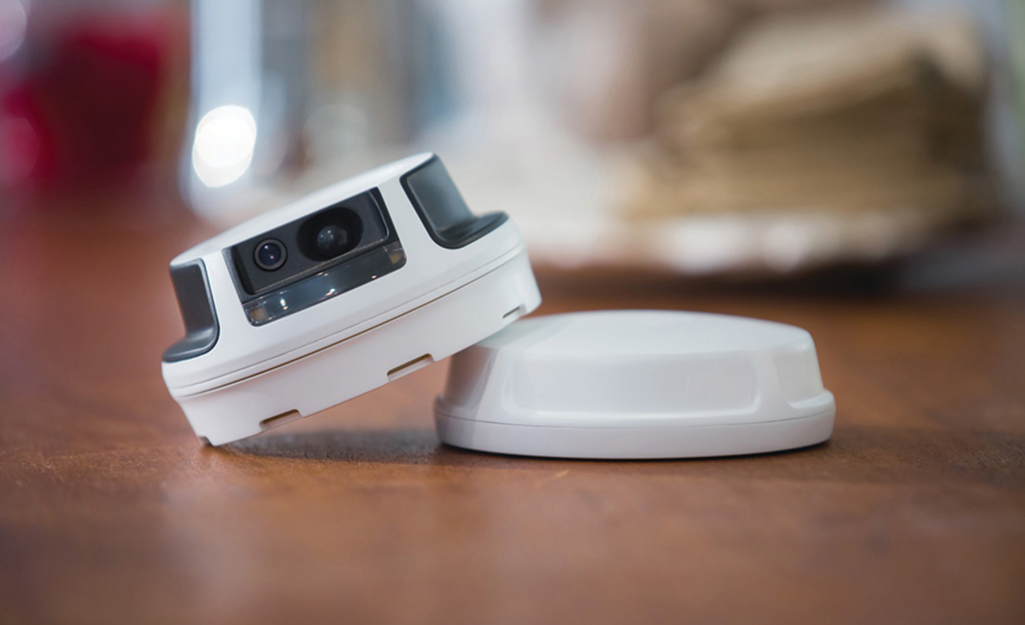 Heating: 
Determine where your furnace and water heater are located, and determine whether they use natural gas or another type of fuel.
Locate the emergency shutoff valve. 
Electrical: 
When doing electrical inspections of any kind as part of your new house checklist, first turn off the power by switching off the circuit breaker in the main service panel. Test wires before you touch them to ensure that there is no electrical current still running through them.
Your home's main lever or breaker shutoff cuts off the supply of electricity to the entire house. The individual unit shutoff is found in multi-unit buildings and cuts off electricity to the separate units. Take the time to find out where the main electrical shutoff switch and circuit breaker box are located.
Prevent electric shocks and shortages by replacing any missing or cracked cover plates on switches or receptacles. 
Check for any ungrounded receptacles using an outlet tester, with the power on but all items plugged into the receptacle.
Add a 3-prong adapter to 2-hole receptacles and ensure that the metal tab is connected to the screw.
Consider moving or at least capping any receptacles placed in damp areas such as beside sinks or in an exposed area outdoors. 
Water: 
Water can do a significant amount of damage to structures, furnishings and appliances if it pools on floors and saturates surroundings. 
Water can also cause electrocution if it is energized by electrical wires. Know where the shutoff valve is located and remember that the inside water shutoff also cuts off the supply to the home, except for the supply of water to fire sprinklers. 
Fire Safety: 
Locate all smoke detectors and carbon monoxide detectors and check their battery levels. If you are unsure of the battery levels, buy new batteries and replace the old ones.
If moving into a new house with existing fire extinguishers, check their expiration dates. If expired, replace immediately.
If buying a previously owned home, be sure to flush the dryer vent. Lint buildup can unexpectedly ignite.
Check for any loose, damaged or scorched electrical outlets and replace accordingly. Locate and inspect the circuit breaker in your home.
If your new home has an outdoor fireplace, make sure it is cleaned and up to code. Test it out to ensure it works properly. 
Security: 
Change the locks on the doors. Consider adding additional locks to your home as well and changing out existing locks for smart door locks to ones that are compatible with your own smart home system.
Reprogram all garage door openers and remote access devices. 
If the previous owners used a security system, call the security company to ensure that the system has been properly deactivated. If you chose to use the same company for your security needs, make sure you are able to program your own code. 
If you are often out of town, consider installing home security, cameras, security lighting or motion detectors. 
Make sure you make multiple copies of your new keys to help prevent unwanted lockouts.
New Home Essentials List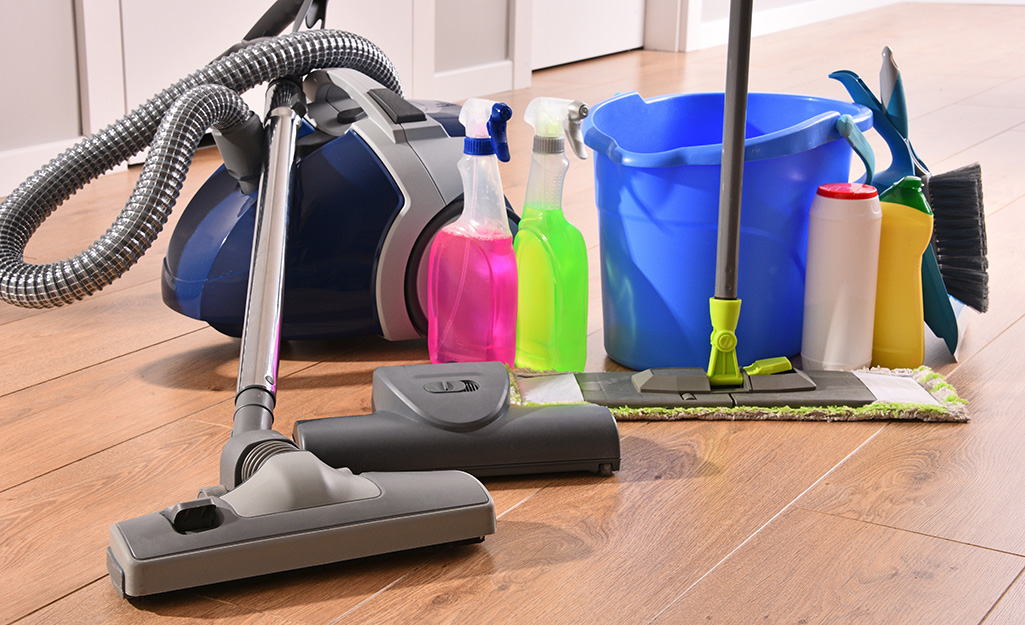 Here's a more detailed checklist for furnishing and stocking any new home.
General Home Essentials:
Kitchen Essentials:
Kitchen towels
Pot holders
Dishcloths 
Cookware and baking tools
Serveware
Glassware
Cutting boards
Utensils and cutlery
Food storage containers
Coffee pot
Tea kettle
Bathroom Essentials:
Toilet paper
Toilet bowl cleaner
Toilet bowl brushes 
Plungers
Toiletries
Medications
Trash can
Towels
Laundry Room Essentials:
Laundry detergent 
Dryer sheets
Iron
Ironing board
Towels
Stain removers
Clothes bin
Bedroom Essentials: 
Mattress
Mattress pads
Sheets
Comforters
Duvet covers
Pillows
Blankets 
Quilts
Lighting
Mirrors
Curtains
Dresser
Closet organizers
Alarm clock
Decor
Tissues
Living Room Essentials:
Lounging furniture
Entertainment center
Coffee table
Side tables
Rug
Lighting
Throw blankets
Accent pillows
Wall art
Utility and Safety:
Basic tools (hammer, screwdrivers, pliers, socket wrench set, etc.)
A first aid kit
Flashlights
Surge protectors
Extension cords
Duct tape
Candles
Matches or lighters
Phone chargers
Home Decor Staples:
Rugs
Curtains
Wall art
Mirrors
Plants
Throw pillows
Ottomans
Pouf
Vases
Baskets
Desk accessories
Home Lighting:
Lamps
Sconces
Chandeliers
Nightlights
Home Appliances:
Refrigerator
Dishwasher
Oven
Washer 
Dryer
Lawn Care and Outdoor Living:
Lawn mower
Snow or leaf blower
Grill
Patio furniture
Planters
Sprinklers
Garden tools
Explore More on homedepot.com